In the immortal words of Hilary Duff – hey now, hey now, this is what dreams are made of. Hand-built by RemetzCar, the world has just witnessed the custom birth of the Tesla Model S Station Wagon.
While Tesla offers a whole range of cars – including the gullwing Tesla Model X – this is the first time we've seen something associated with the electric car company that resembles a true wagon. Albeit constructed by a third-party.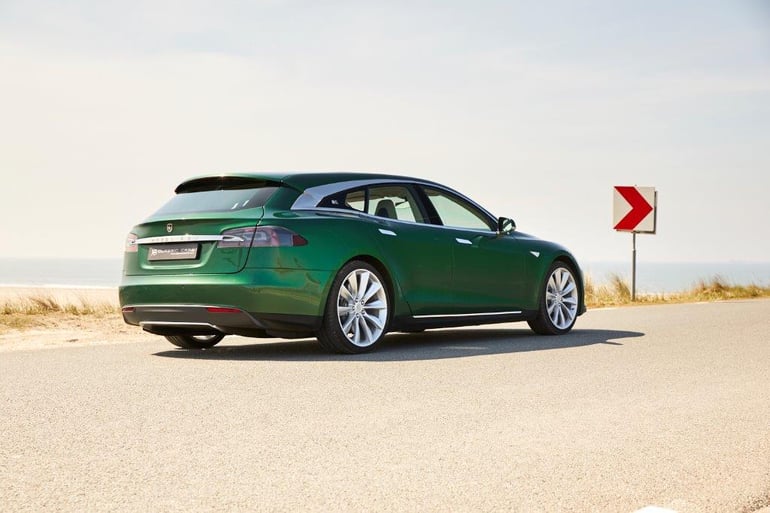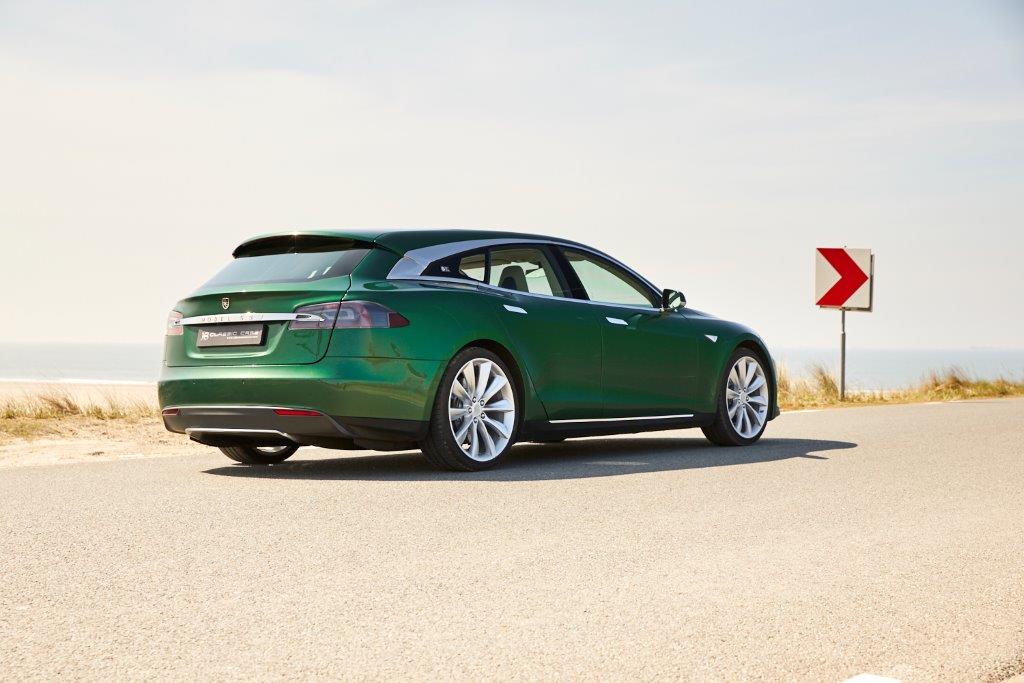 The stunning conversion job you see before you is a one-off, currently on sale for €185,555 (AU$314,000) on JB Classic Cars. Dubbed the "Model SB" – which probably stands for "Shooting Brake", just a hunch – the specifications as per the official site description are as follows:
Tesla Model S 85 Performance (RWD)
Coachbuilt as a one-off Shooting Brake
Aluminium bodywork
2013 model with 2016 facelift (coloured fascia)
Bespoke green paint with a touch of gold
Bespoke green piping on the leather seats
Factory Panoramic Sunroof
21-inch Turbine wheels
Air suspension
Tech Pack
Connectivity Package (Upgraded to 4G data communications)
Supercharging hardware
Low-mileage: 60.000 km
422 Hp / 600 Nm of Torque
Range 407-438 km (EPA)
Battery pack 85 kWh
Upgrade to Type 2 charging port with integrated light and automatic closing lid
You can read all about the Tesla Model S Station Wagon over at jbclassiccars.com. Which not only includes the specs as listed above, but an entire goddamn essay on the history of its conception, "love at first sight", design philosophy, and a whole lot of other stuff that's not very cash money in my view – despite how much BH loves a good shooting brake. Certain people, however, might be interested in.