Something deliciously vintage has just surfaced on the market. Something that even we at BH – despite our daily exposure to cool shit – cannot help but stop for a moment, set the proverbial tools down, and give a hushed "God-damn." Seat yourself someplace sturdy and take a few deep breaths, because here it comes: a 1966 Ferrari 275 GTS – one of only 200 models ever manufactured – restored to near pristine condition
Originally designed by Italian design firm Pininfarina, this very Ferrari 275 GTS has been credited with making convertibles a fixture within Ferrari's entire range.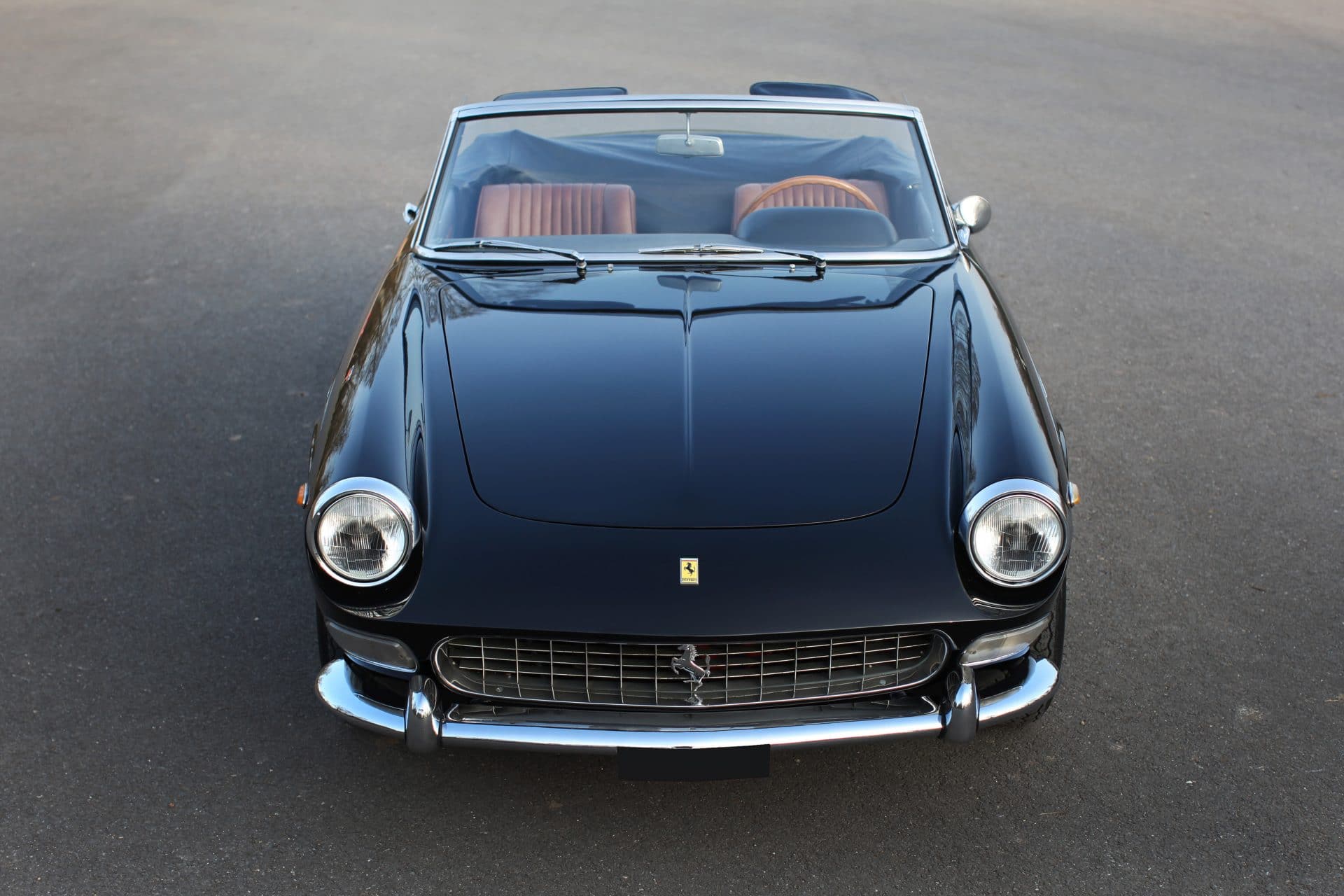 And just to add to the whole "groundbreaking" renown of the vehicle itself, this also happens to be the first production car birthed by the company to employ all-independent suspension. Meaning it improved handling by leaps and bounds in comparison to its predecessors.
---
---
The model you see before you has been restored by Roelofs Engineering, who dedicated over a year into making sure everything was in proper working order. Under the hood, you'll find this sexy set of wheels houses a Colombo-type 60-degree V12 engine capable of 260 hp at 7,000 rpm. As for the interior, it's all about the can't-beat-em classic touches. Cognac leather. Wood-trimmed dash and steering wheel. Even a gate shift plate and Veglia instrumentation set.
Check out the gallery below.
To find out more – or maybe submit a bid like the baller you are – head on over to auxietreschmidt.com.