Beauty may be in the eye of the beholder, but man will always find a way to quantify the intangible, however tenuously, using with whatever scientific merit they can scrounge up. The latest attempt comes from an automotive site that has named the 2019 Ferrari Monza SP1 the world's most beautiful car.
How exactly was this determined? It may frustrate and perhaps even confuse many of you to learn this wasn't taken to a vote, up for an extensive debate by a panel of experts, nor was there any subjective 100-point criteria leading to this very conclusion. The impetus behind the Italian-made one-seater's crowning simply came down to applying the Golden Ratio – a mathematical equation involving the "ideal" visual proportions of any given subject, often found as a recurring theme in nature.
According to CarWow, the 2019 Ferrari Monza SP1 secured the title of the world's most beautiful car by being almost 62% aligned with the Golden Ratio, narrowly edging out the 1964 Ford GT40's proportions which demonstrated a 61.64% alignment. It's worth pointing out that of the 197 performance sports cars "analysed" for this undertaking, the Monza SP1 was the only car from the last decade to crack the Top 10.
---
---
RELATED: Scientific Formula Confirms The World's Most Beautiful Women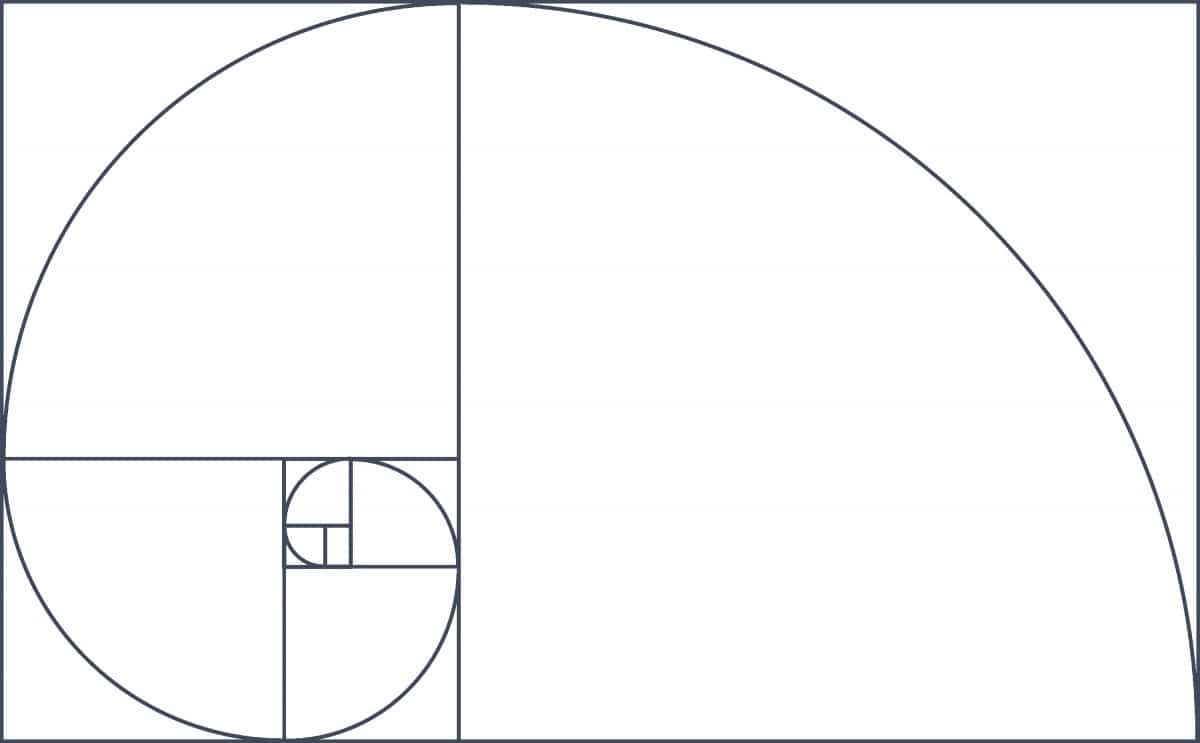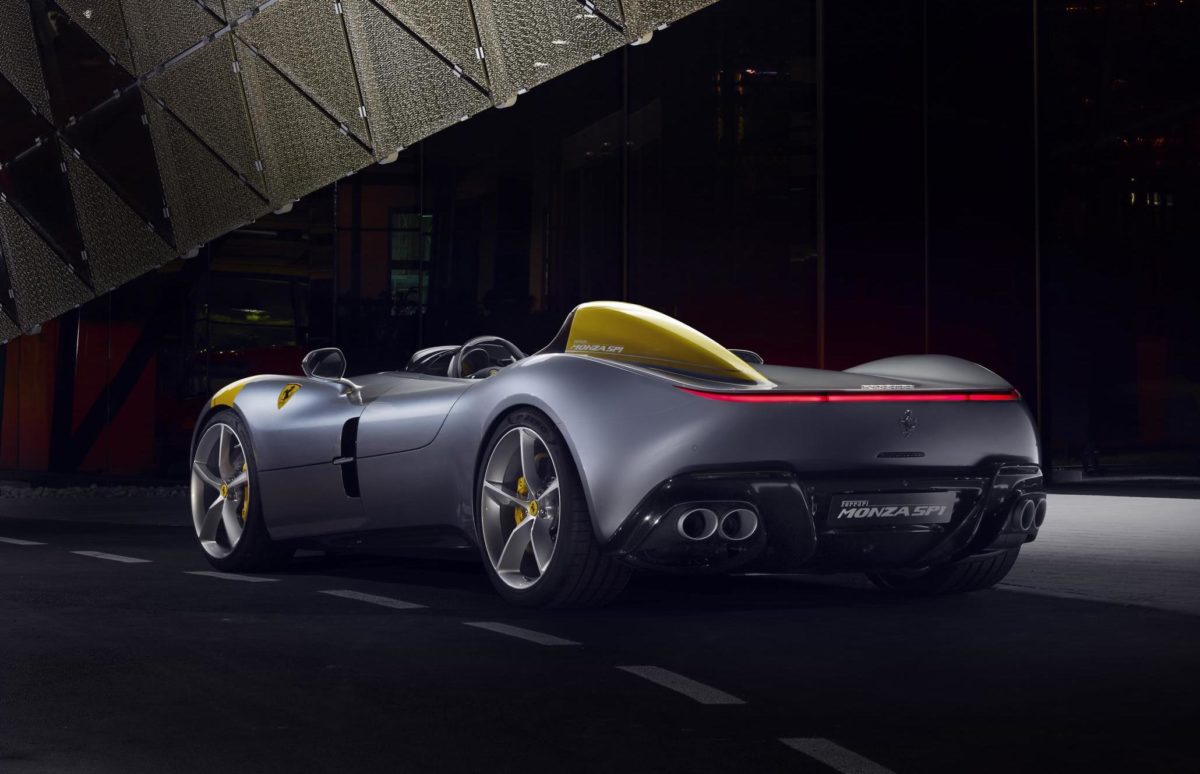 Both cars were followed closely by the 1967 Ferrari 330 GTC Speciale in third place (61.15%), the 1975 Lotus Elite in fourth place (60.07%), and the 1962 Ferrari 250 GTO rounding out fifth (59.95%). As you'll notice, the margins of separation are razor-thin.
Outside of the top five, the 1962 Chevrolet Corvette C2 Stingray placed sixth with a respectable 58.86%, trailed closely by the 1967 Ferrari 330 P4 (58.65%), the 1974 Alfa Romeo Alfetta (58.53%), the 1966 Lamborghini Miura (57.83%), and the 1969 Maserati Indy (57.75%).
Whether you agree or disagree is entirely up to you – check out the complete Top 100 rankings below.
The World's Most Beautiful Car Rankings [2021 Edition]
2019 Ferrari Monza SP1 (61.75%)
1964 Ford GT40 (61.64%)
1967 Ferrari 330 GTC Speciale (61.15%)
1974 Lotus Elite (60.07%)
1962 Ferrari 250 GTO (59.95%)
1963 Chevrolet Corvette C2 (Stingray) (58.86%)
1967 Ferrari 330 P4 (58.65%)
1974 Alfa Romeo Alfetta (58.53%)
1966 Lamborghini Miura (57.83%)
1969 Maserati Indy (57.75%)
2020 Maserati MC20 (57.65%)
1956 BMW 507 (57.58%)
1954 Mercedes-Benz 300 SL Gullwing (57.56%)
2019 Apollo Intensa Emozione (57.12%)
1961 Jaguar E-Type (57.11%)
1957 Jaguar XKSS (57.11%)
1965 Aston Martin DB6 (vantage volante) (56.86%)
1970 Lamborghini Jarama (56.62%)
1971 Alpine A310 (56.26%)
2020 De Tomaso P72 (56.18%)
2002 Ferrari Enzo (56.18%)
1973 Lancia Stratos. (56.14%)
2001 Vauxhall Monaro (55.88%)
1964 Lamborghini 350 GT (55.62%)
1963 Aston Martin DB5 (55.47%)
1968 Morgan Plus 8 (Roadster) (54.99%)
1999 Pagani Zonda C12 (54.82%)
1962 Shelby Cobra (289 '8000 series) (54.82%)
1958 Alfa Romeo 2000 (Touring Spider) (54.43%)
1959 Ferrari 250 GT California Spyder SWB (54.36%)
1984 Renault Alpine GTA (V6) (54.27%)
Brabham BT62 (54.15%)
2002 Koenigsegg CC8S (54.13%)
1957 Lotus Seven (54.05%)
2013 Porsche 918 Spyder (54.00%)
2003 Bentley Continental GT (54.00%)
2004 Maserati MC12 (53.99%)
1994 Porsche 911 (993) (53.89%)
2020 Ferrari SF90 Stradale (53.89%)
1984 Ford RS200 (evo spec) (53.87%)
1965 Lola T70 (mk1 spyder) (53.86%)
2013 Alfa Romeo 4C (53.74%)
2015 Aston Martin Vulcan (53.65%)
2004 TVR Typhon (53.55%)
1975 Lotus Elite Excel (53.29%)
2017 McLaren 720S (53.22%)
2000 Spyker C8 (52.81%)
1992 McLaren F1 (52.71%)
2011 Lamborghini Aventador (52.64%)
2001 Lamborghini Murcielago (52.59%)
2004 Ferrari 612 Scaglietti (51.96%)
1956 Ferrari 410 Superamerica (51.84%)
1984 Ferrari Testarossa (51.83%)
2003 Porsche Carrera GT (51.71%)
1958 Lotus Elite (51.63%)
2013 Ferrari LaFerrari (51.58%)
1989 Aston Martin Virage (51.48%)
1987 Ferrari F40 (51.38%)
2012 Porsche 911 (991) (51.23%)
1999 Ferrari 360 Modena (51.16%)
1985 Bentley Mulsanne Turbo R (50.94%)
2016 Lamborghini Centenario (50.91%)
2014 McLaren 650S (Spider) (50.79%)
2011 McLaren MP4-12C (50.79%)
2003 Ford GT (50.75%)
2006 Audi R8 (50.60%)
1966 Alfa Romeo 1600 – Spider Duetto (50.53%)
2014 BMW i8 (50.41%)
1991 Bugatti EB 110 (50.29%)
1975 Porsche 911 930 Turbo (50.29%)
1997 Nissan R390 (49.90%)
1963 Porsche 911 (49.71%)
2016 Aston Martin DB11. (49.05%)
1986 Porsche 959 (48.89%)
1992 Jaguar XJ220 (48.73%)
1958 AC Ace (Roadster) (48.70%)
2014 Lamborghini Huracan (48.62%)
1986 Lamborghini LM002 (48.54%)
1966 Ferrari Dino 206 GT (48.44%)
1973 Maserati Merak (48.38%)
1976 Lamborghini Silhouette (prototype S92) (48.32%)
2020 McLaren Elva (48.27%)
1985 Bentley Mulsanne Turbo R (48.23%)
2010 Noble M600 (48.14%)
2012 Pagani Huayra (48.13%)
1974 Lamborghini Countach (48.10%)
2016 Honda NSX (48.05%)
2015 McLaren 570S (47.91%)
2007 Maserati GranTurismo (47.90%)
1971 De Tomaso Pantera (47.66%)
1998 Mercedes-Benz CLK GTR (47.63%)
2017 Ferrari GTC4 Lusso (47.49%)
1957 Maserati 3500 GT (47.32%)
2009 Aston Martin One-77 (47.15%)
2016 Bugatti Chiron (47.07%)
2020 Chevrolet Corvette C8 (47.04%)
1979 AC 3000ME (47.00%)
1968 Ferrari 365 GTB (47.00%)
2000 Saleen S7 (46.90%)
2004 Aston Martin DB9 (46.59%)
Source: CarWow