The candle that burns twice as bright burns half as long, and for someone like Diego Maradona – who was renowned for leaving absolutely nothing in the tank for a return trip home – it's a truth that cannot be escaped. Today, we're not mourning a loss; we're celebrating a legend.
From the slums of Bueno Aires to the international spotlight of triumph at the 1986 FIFA World Cup in Mexico, Maradona was a man who had long acknowledged that life in its fullest flavours would never be freely offered – it had to be claimed outright. Day in, day out, and more often than not, by the balls.
The footballing great, human cocaine silo, and Argentinian demi-god may no longer walk among us – although whether he ever truly did is still up for debate – but his legacy, both on and off the pitch, will endure for generations to come.

Here are some of the loosest moment from an eventful 60 years of witnessing Diego Maradona in all his glory.
---
---
Beef with two separate Popes
There aren't many people on this side of the 20th/21st century who've had a public beef with a Pope. But if it was going to be anyone, it might as well have been the man himself.
After a visit to the Vatican in 2000, Maradona became upset with Pope John Paull II and the Catholic Church in general. Reports at the time believed it was because he didn't receive a special rosary, but it was later revealed to be because he was disgusted by their hypocrisy.
"I've been to the Vatican and seen the gold ceilings," Maradona told The Independent.

"And then I hear the Pope saying that the Church was concerned about poor kids. So? Sell the ceilings, mate!"
Maradona doubled down on the sentiment in 2014 by calling Pope Francis a "son of a whore", and again in 2016 after visiting for a charity match.
"How could somebody be such a son of bitch as to live with a golden roof and then go to poor countries and kiss children with a full belly? I stopped believing."
The beef was eventually resolved with Maradona claiming to have his faith personally "restored" by Pope Francis.
RELATED: 7 Times Dennis Rodman Was The Loosest Unit On Earth
---
---
Every time he got busted with Colombian marching powder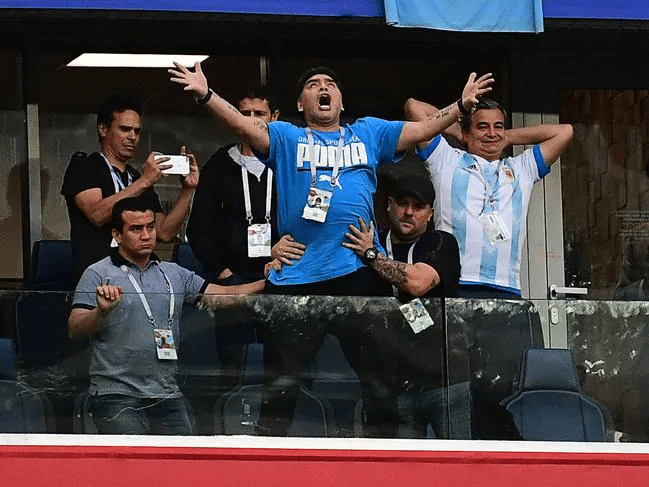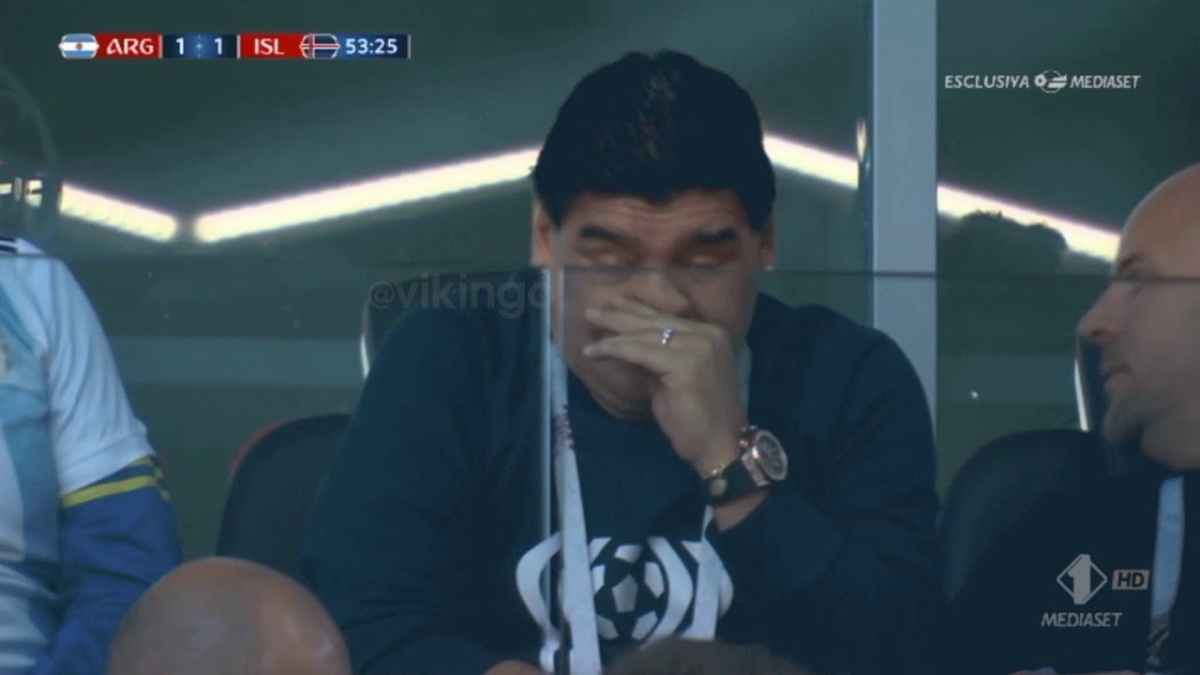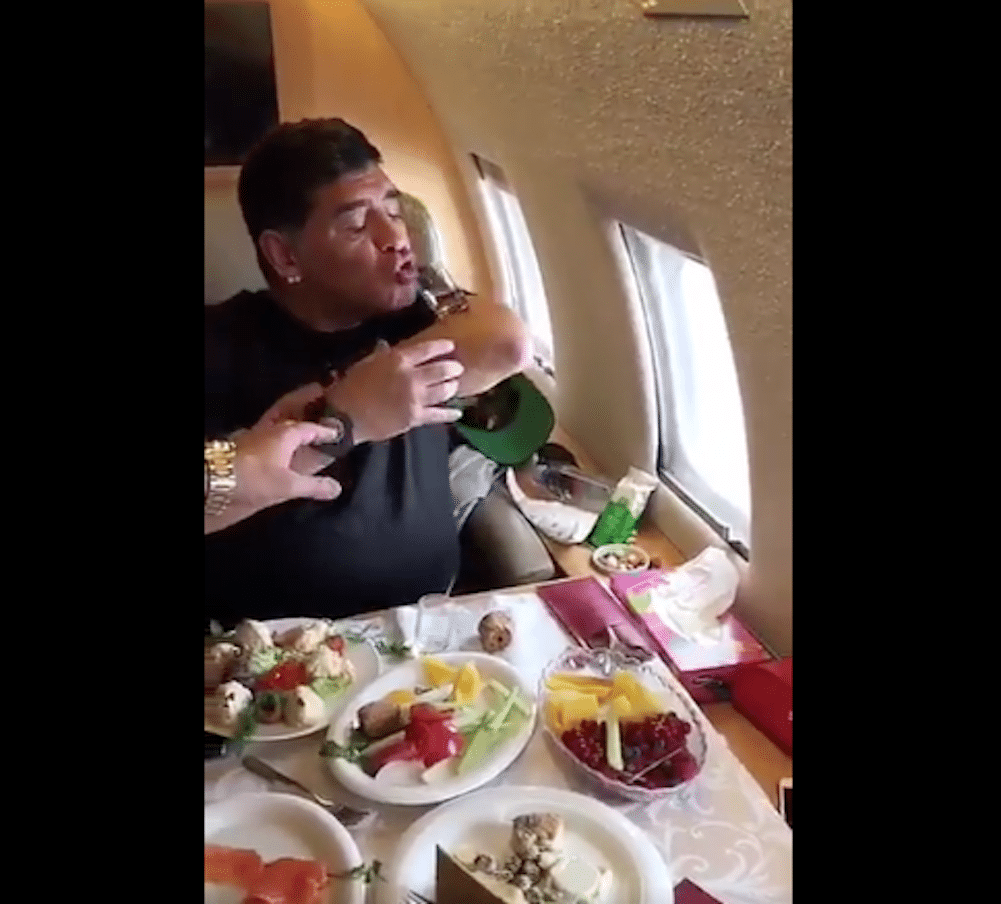 It's no secret the man touched more snow than an Olympic skier. And while this may have very well led to his eventual downfall, it speaks volumes about who Diego Maradona was at his very core: a man who honoured the sesh until his heart gave out.
"Suck my dick and keep on sucking it!"
When Argentina qualified for the 2010 FIFA World Cup in South Africa, an entire nation found cause for celebration. Coach Maradona, however, found cause to flex on everyone who had criticised, questioned, and doubted him in the slightest with some very choice words:
"To those who did not believe in us – and ladies forgive me – they can suck my dick and keep on sucking it. I am black or white, I'll never be grey in my life"
"I repeat to all those that said anything against me, keep eating your words. I am very proud of my players. They made me feel like a real coach because all of what we had planned in the dressing room, they did it on the pitch."
Argentina progressed all the way until the quarter-finals where they experienced a decisive 4-0 loss to Germany.
Shooting journalists with an air rifle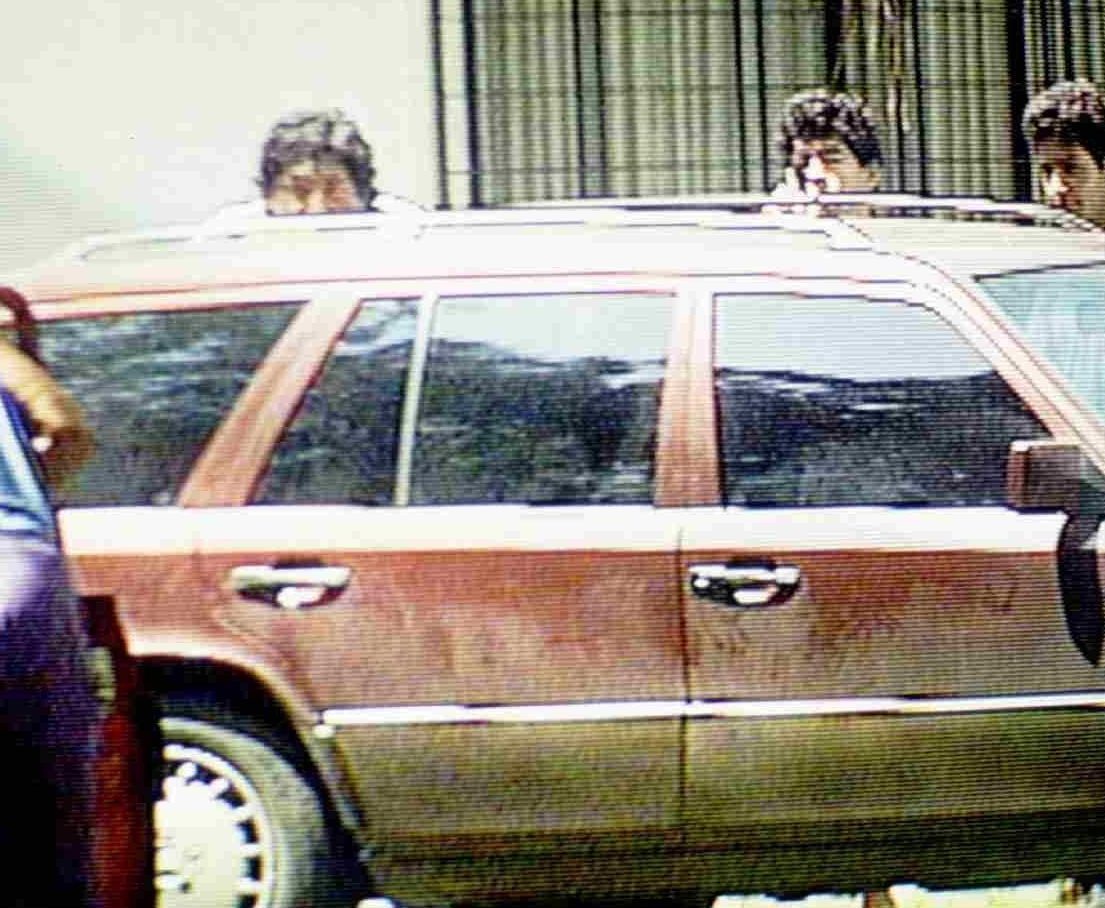 Clearly frustrated with how the media was hounding him at his own home in Bueno Aires, in 1994, Maradona did what countless prolific figures have fantasised about: he fought back. Crouching behind a car, he aimed an air rifle at the invading hoards of journalist, and opened fire. Of course, this wasn't exactly without consequence. For his actions, Maradona received a suspended prison sentence of two years and 10 months in 1998.
Hand of God ("Revenge" on the English)
Yes… despite being quite an obvious memory, as one of the most famous goals in history, the Hand of God is simply too good to be benched.
June 22nd, 1986. Azteca Stadium, Mexico City. FIFA World Cup quarter-finals – Argentina vs England. What should have been disqualified as a goal and a yellow card for Diego Maradona was controversially allowed. Minutes later Maradona would seal the deal with what has since been dubbed the "Goal of the Century".
---
---
After the match, he claimed the goal was scored "a little with his head and a little with the hand", followed by some comments regarding how this victory against England was "revenge" for the Falklands War.
Relive history below.