In an effort to unite two beloved sources of entertainment, Disney+ has developed a Formula 1 documentary series hosted by none other than Keanu Reeves. Now, Brawn: The Impossible Formula 1 Story has arrived.
The four-part affair focuses on current F1 Managing Director / then-Honda Team Principal Ross Brawn, who bought the Honda team for a single British pound. This was, of course, back when it was in dire financial straits circa 2008.
RELATED: The Netflix Effect — A Breakdown Of How 'Drive To Survive' Changed Formula 1
Renaming the outfit after himself, Brawn GP would take the 2009 season by storm before claiming two "unprecedented championship victories" — a constructors' title as well as a driver's title with Jenson Button at the wheel.
The following year, it would be sold once again and rebranded as Mercedes-AMG Petronas F1; which eventually entered its own era of dominance established by world champions Nico Rosberg and Sir Lewis Hamilton (the foundation of which was laid by the one and only seven-time world champion Michael Schumacher).
Keanu Reeves has conducted interviews with the likes of ex-Formula One Group CEO Bernie Ecclestone, former Ferrari chairman Luca di Montezemolo, former Brawn GP driver Rubens Barrichello, as well as Jenson Button and Ross Brawn himself. And yes: the actor of The Matrix and John Wick renown delivers that signature earnestness and incredibly endearing sincerity he's become known for.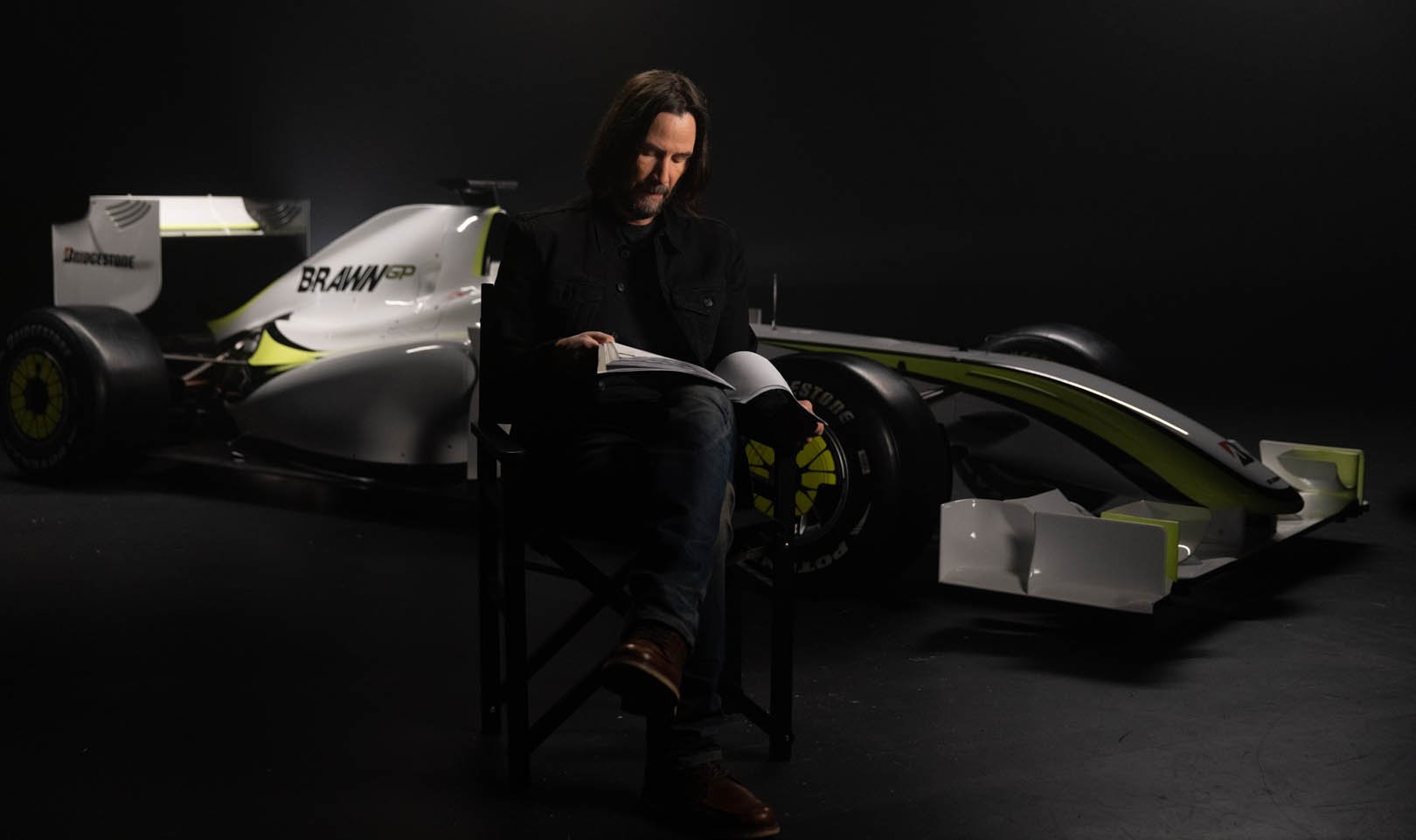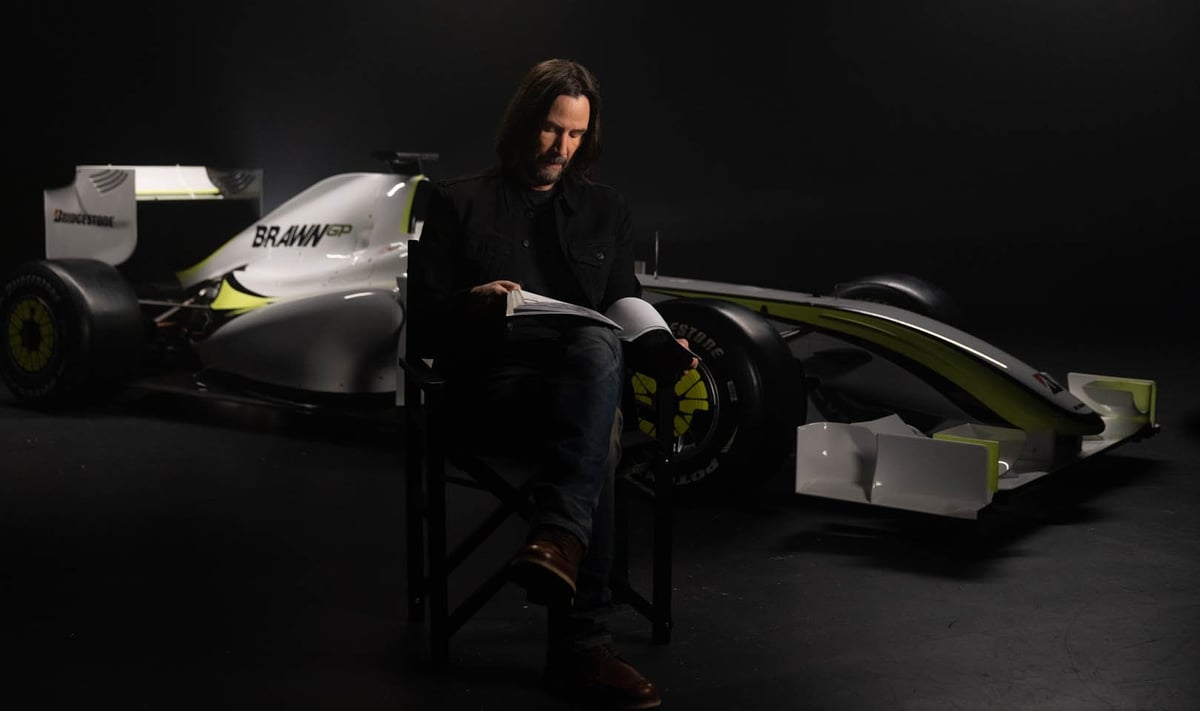 "We want to tell that amazing remarkable story [of Brawn GP]… There is so much to talk about," Keanu Reeves told a local racing journalist at Silverstone during the most recent British Grand Prix.
"A friend of mine was telling me the story and I was so struck by it and he was actually working for Brawn back in the day in publicity, and he's a producer/director, and so we were like, 'Well let's tell that story, let's try and tell that story.'"
"It's been really great to be able to learn more about what was going on in Formula One that year. It wasn't just the cars, new regulations, FOTA [the Formula One Teams Association] breakaway series. I mean there was just so much happening in Formula One at that time."
RELATED: Apple Reportedly Offering $3 Billion A Year For Global Formula 1 Rights
"The world of Formula 1 was just extraordinary. I mean, it's always extraordinary, but in that year with Brawn GP I think something really special happened."
Brawn: The Impossible Formula 1 Story with Keanu Reeves is now streaming on Disney+.
Check out the trailer above.