Prior to the current Formula 1 season opening in Bahrain, the news of Sir Lewis Hamilton signing a single year contract with the Toto Wolff-led arm of Mercedes sparked conversations about an imminent retirement. While the precise reason was never fully disclosed, negotiations stalling that summer break only added fuel to the fire.
Speculation pointed towards the 7-time world champion's desire to earn one last world title, thereby distinguishing himself from joint-record holder – the legendary Michael Schumacher – before calling it a day, hitting the proverbial showers, and closing out his storied chapter within the sport as a driver ("I could stay involved in F1 after retirement and I think I want to."). An ideal exit for an ideal scenario. But you and I know all too well we don't live in such a world. And in the cut-throat realm of motorsports, you can always count on the likes of Red Bull's young gun Max Verstappen to throw a spanner in the works.
Late last week, Sir Lewis Hamilton signed a brand new contract extension reportedly valued at $147 million, stretching his tenure at the Mercedes stable for another two years until 2023. And while many will undoubtedly direct all their attention to the sizable dollar figure, it does beg the equally-intriguing question: Is Hamilton already waving the white flag for the 2021 season before the seemingly-insurmountable obstacle that is Red Bull and Max Verstappen's newfound dominance?
---
---
RELATED: F1 Driver Salaries For The 2021 Season Revealed
This season kicked off with the promise of a viable title fight. Hamilton only just managed to edge Verstappen out during the closing laps in Bahrain (and with the help of a somewhat controversial decision from the stewards). As time went on, however, it seemed as though Red Bull had somehow flipped the script to demonstrate early signs of a hegemony on the grid – similar to that of Mercedes in the previous few seasons. After recording just two additional wins in Portugal and Spain, Hamilton has consistently found himself chasing after Verstappen to no avail.
During last night's Austrian Grand Prix at the iconic Red Bull Ring, for example, Verstappen raced to P1 virtually uncontested, and recording a finishing time almost 18 seconds ahead of his next nearest competition, Mercedes' Valtteri Bottas. Hamilton, on the other hand, finished in P4 behind McLaren's own budding young talent Lando Norris, effectively closing out a full minute behind his Dutch counterpart. As of the time of this publishing, Lewis Hamilton is 32 points behind Max Verstappen in the 2021 Championship Driver Standings; while the gap between their respective teams in the 2021 Championship Constructor Standings is a healthy 44 points.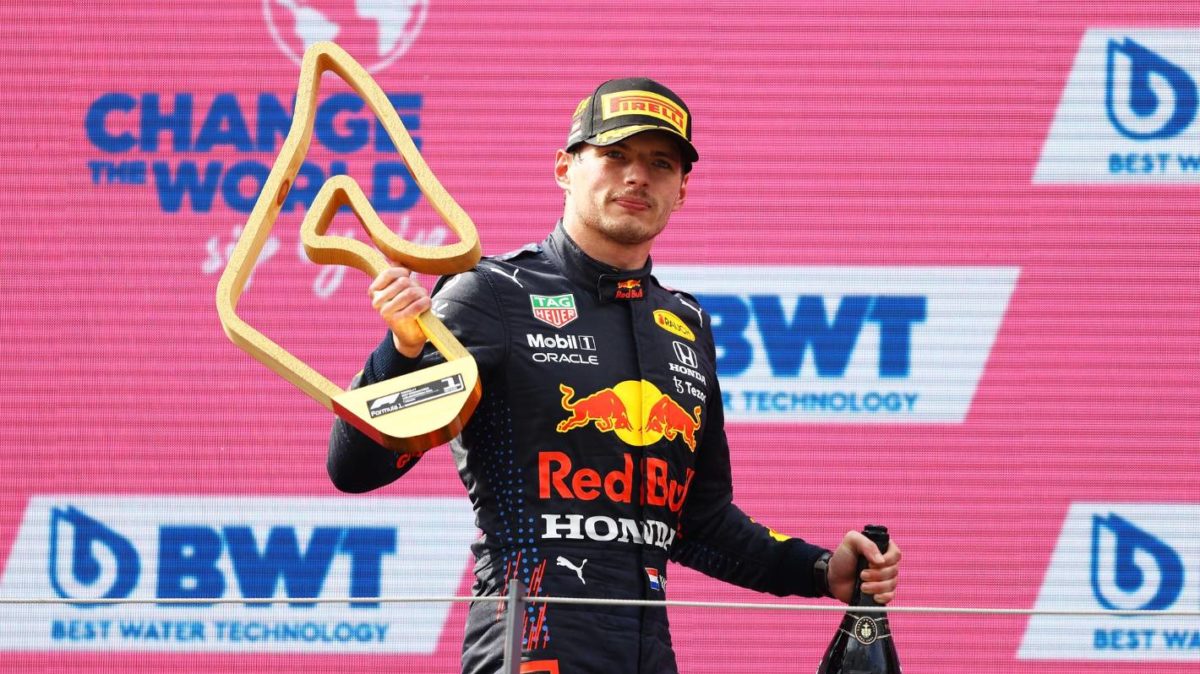 The 2022 season will usher in a new era of Formula 1, implementing the biggest rule changes yet regarding the cars themselves and beyond – which Hamilton is apparently confident will bode well for Mercedes. Given the magnitude of this incoming technical regulation overhaul, it's the very definition of the phrase "anyone's game."
"It is hard to believe it's been nearly nine years working with this incredible team and I'm excited we're going to continue our partnership for two more years," Sir Lewis Hamilton announced after the contract extension confirmation.
RELATED: Mercedes F1's Toto Wolff Is Selling His Ferraris
"We've accomplished so much together, but we still have a lot to achieve – both on and off the track. I'm incredibly proud and grateful of how Mercedes has supported me in my drive to improve diversity and equality in our sport."
---
---
"We're entering a new era of car which will be challenging and exciting and I can't wait to see what else we can achieve together."
"As we enter a new era of Formula 1 from 2022 onwards, there can be no better driver to have in our team than Lewis," adds Mercedes F1 CEO & Team Principal, Toto Wolff.
"His achievements in this sport speak for themselves, and with his experience, speed, and race-craft, he is at the peak of his powers."
"We are relishing the battle we have on our hands this year – and that's why we also wanted to agree this contract early, so we have no distractions from the competition on track."
"I have always said that as long as Lewis still possesses the fire for racing, he can continue as long as he wants."