Get ready to add another item to the old Xmas wishlist. Because there's an incredibly detailed 1:32 scale one-of-a-kind Formula 1 slot car racetrack available for bidding right now. While the US$30,000 (AU$39,000) price tag may seem steep, you're still getting a pretty sweet deal considering it cost US$100,000 to make, and a team of artists six months to fully accomplish.
Commissioned by the official Formula One Group themselves, this exact model was shipped to every F1 Grand Prix during the 2018 season for patrons and industry figures to experience.
Designed for two cars to race against one another, the track boasts so much more than handpainted architecture, lifelike foliage, and even spectators to complete the scene. As you will soon find, there's also a built-in electronic lap timing system and even on-track cameras to "[raise] the stakes" and add "a little competition to the fun".
---
---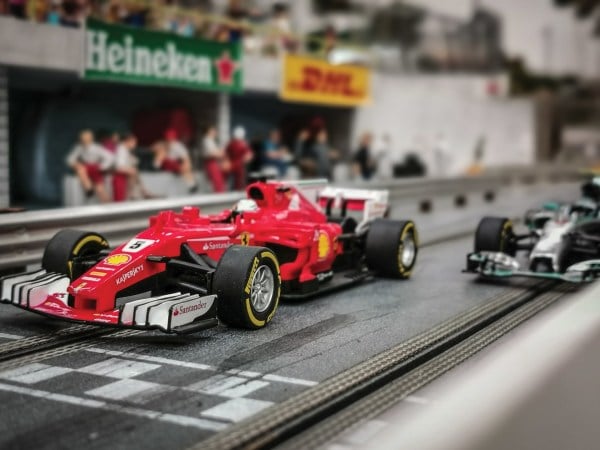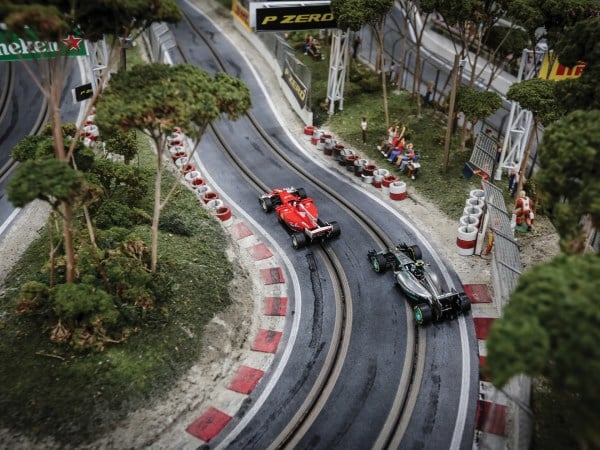 So where exactly will all 30,000 of these US dollars go? As it so happens, this sale is occurring for quite the noble cause. Proceeds will go directly to the Reaching the Last Mile Fund, inspired by Sheikh Mohamed bin Zayed's global health campaign to eradicate preventable diseases (a joint initiative with the Bill Gates Foundation).
The ultimate goal is to aid the world's poorest and most vulnerable communities from developing countries. The primary focus being that of Ethiopia, Sudan, Chad, Mali, Niger, Senegal, and Yemen.
Check out the full gallery below.
Find out more about the Formula 1 Slot Car Racetrack auction at sothebys.com.
UPDATE [19/05/20]: The Formula 1 Slot Car Racetrack was sold for $48,000.