Tom Cruise has been making Formula 1-related headlines recently. The A-lister was spotted at Silverstone during the British Grand Prix less than two weeks ago, hanging around the Mercedes garage with Harrison Ford, right when Max Verstappen was sent into the barriers by defending champion, Sir Lewis Hamilton. A little later on, it was revealed Cruise had also linked up with F1 legends, David Coulthard and Mark Webber, to film a "dogfight" in Porsches and promote Top Gun: Maverick. But neither of these occasions were his first encounter with the motorsport. If you were to hop into a time machine and travel back ten years – almost to the day, in fact – you'd have the chance to witness Tom Cruise test driving Coulthard's Red Bull Racing F1 car with your very own eyes.
The year was 2011. Cruise was taking a break from shooting Mission: Impossible: Ghost Protocol and took up Red Bull Racing's invitation to pilot one of their rides through Willow Springs Circuit, Southern California; the latter had been touring the country in celebration of Formula 1 returning to the US. Never one to shy away from a challenge or stunt, Tom Cruise hopped into the F1 car without a single hesitation post-technical briefing session from Coulthard himself.
RELATED: Jeremy Clarkson Explains Everything Wrong With Formula 1
---
---
"For someone that is so skilled in his main career, he's able to take in information very quickly and then go replay that on the race track," the 13-time Grand Prix winner explained.
"He's been through a lot of tracks done a lot of laps. So he's got the visual, he understands the, you know, how to take the car around the race track… it was remarkable how quick he got up to speed."
That wasn't just empty praise, either. With the exception of a single incident which saw Cruise skid off-track and into the dirt, at 291 km/h – he was just 6.4 km/h slower than Coulthard's regular pace. By his final lap, his lap time had improved by a considerable 11 seconds. Not to throw around the phrase "natural talent" so liberally, but when a professional says you have the aptitude for driving an F1 car, "natural talent" is quite an appropriate term. Though the Hollywood shenanigans didn't end there…
RELATED: George Russell Expected To Take Mercedes Seat In 2022, Says Mark Webber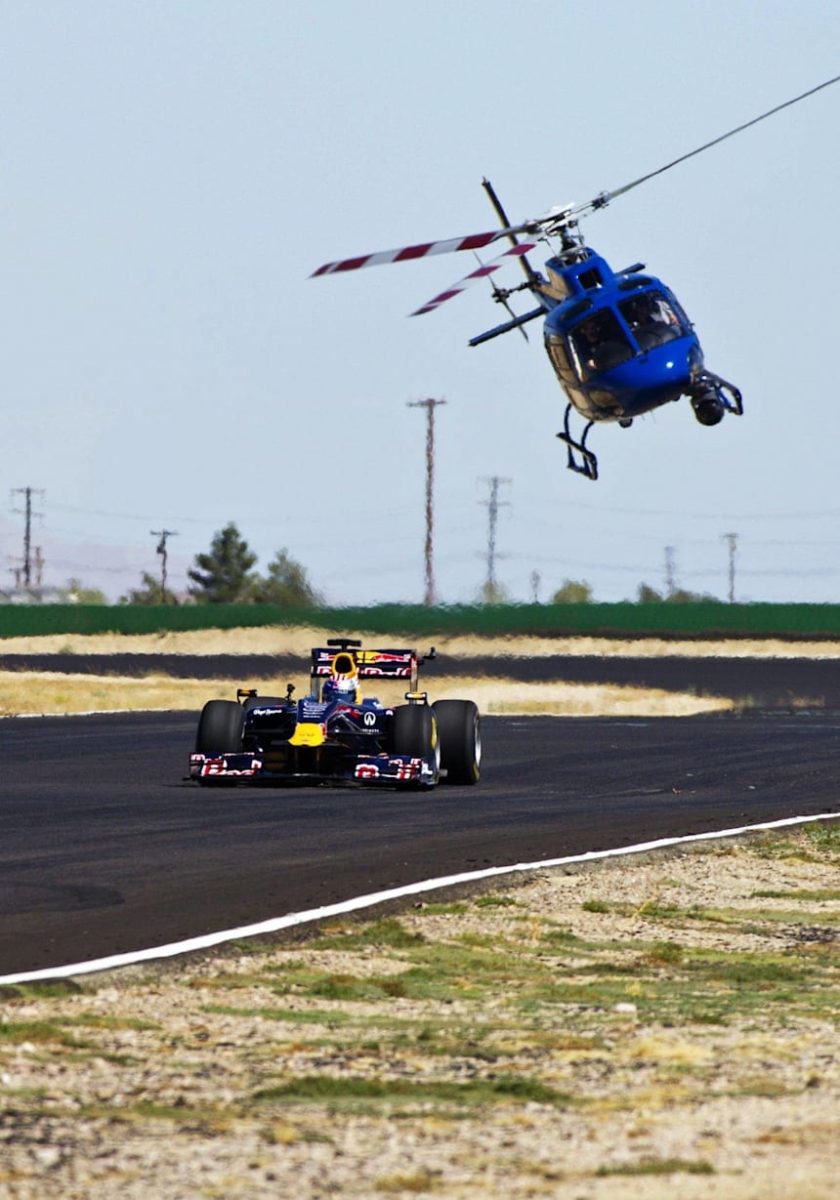 After suiting down, Cruise was still fiending for some adrenaline, which was why he found his way to a Red Bull aerobatic helicopter for a couple of cheeky loops. And keep in mind, this was before he earned his helicopter pilot's license for a sequence featured in Mission: Impossible – Fallout circa 2018.
"All in a day's work for someone like that," remarks Coulthard.
Or as one commenter of the video has astutely pointed out, Tom Cruise is a living advertisement for what life should be – check out his run in David Coulthard's Red Bull Racing F1 car above now.
---
---
Now strap in for a quick lesson in physics surrounding Max Verstappen's 51G crash at Silverstone here.