All that any golfer can ask for is consistency. It doesn't matter if your tee-off game is as weak as Johnny Drama's, or you consider yourself the next Jason Day. Consistency, at either the hacker or pro end of the scale, means a baseline can be set for improvement.
But it's a constant tug-of-war between your head game, your swing game, and your kit game. Thankfully, golf is one pursuit where you can have all the gear with no idea, and you'll already have a leg up on any shmuck who hires golf clubs from the local pro shop. A set of the best golf clubs on the market right now should be made up of a range of irons, wedges, woods, and a putter to match your experience and preferred style of play.
The only thing that stings more than slicing your drive off the first tee, is forking out a considerable amount of cash to wrap your fingers around the best golf clubs on the course. We've teamed up with Afterpay to help you play better and pay better when it comes to getting only the best gear in your golf bag. Aussies can shop online and in-store (and pay it in 4) at the likes of Drummond Golf, Golf Box and The Golf Clearance Outlet.
---
---
And like most of us, if you're just happy to see your ball stay on the fairway, we've got each skill level covered. So before you throw yourself headfirst into the gentleman's game, here are some of the best golf clubs you can buy right now, no matter your handicap.
---
Best Beginner Golf Clubs
For those who are only just getting into the swing of things, but want to put their best foot forward.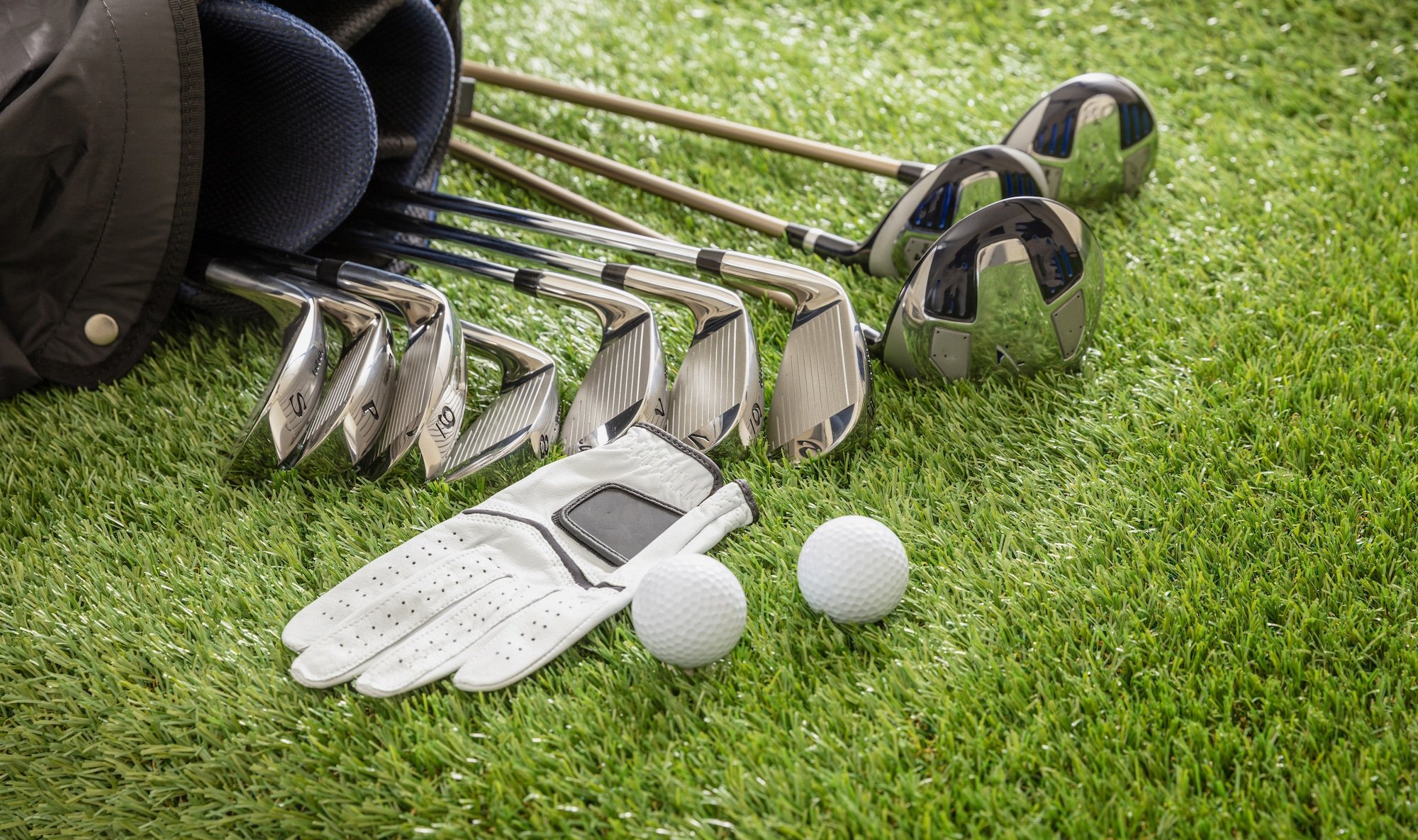 Best Driver – Callaway Epic Max
As a rookie, your only goal is to get a clean drive heading somewhere in the right direction. Callaway's new Epic Max driver will have you hitting straight bombs, right out of the gates. The club offers dynamic playability through a host of adjustable options – great for new golfers looking to shorten their learning curve, and avoid looking like a kook in front of their bosses. Most newcomers to the sport suffer from slow swing speed, so the Epix Max's aerodynamic design and brand new Jailbreak Speed Frame will help get you the distance. Another great alternative for beginners is the TaylorMade M6 – albeit a few years old now – but at least it's considerably cheaper ($349.99).
Or 4 payments of $220 with Afterpay
Best Iron Set – Cleveland Launcher HB Turbo Irons
Cleveland's Turbo irons offer straightforward results for high-handicappers. There's no messing around here, and little room for creativity, but that's not the point. These irons get the ball into the air and down towards the target, and they do so with as much accuracy and precision you can ask for at this level. The hollow bodies keep the clubs light for max distance and ball speed.
Or 4 payments of $37.25 with Afterpay
Best Sand Wedge – Cleveland CBX Wedge
A sand wedge's only job is to get you out of that bunker, stat. The wide sole on Cleveland's CBX wedge ensures a clean connection with maximum loft. The large sweet spot means that forgiveness is more likely than accuracy, but fear not, the tall face will ensure you'll only ever be a one-shot bunker hero.
---
---
Or 4 payments of $43.99 with Afterpay
Best Putter – SK7 Standing Putter
The most used club in any golf bag, a putter is your key to your success. The SK7 is what every beginner needs in their bag to improve alignment. Being able to hold it in place allows you to view how the putt will break, giving you a chance to make adjustments to the club. Unlock a gentle stroke with its heavier head to keep your put along the target line.
---
Best Intermediate Golf Clubs
For those who (claim) they've got a handicap that sits between 10 and 18. At the very least, they actually have a handicap.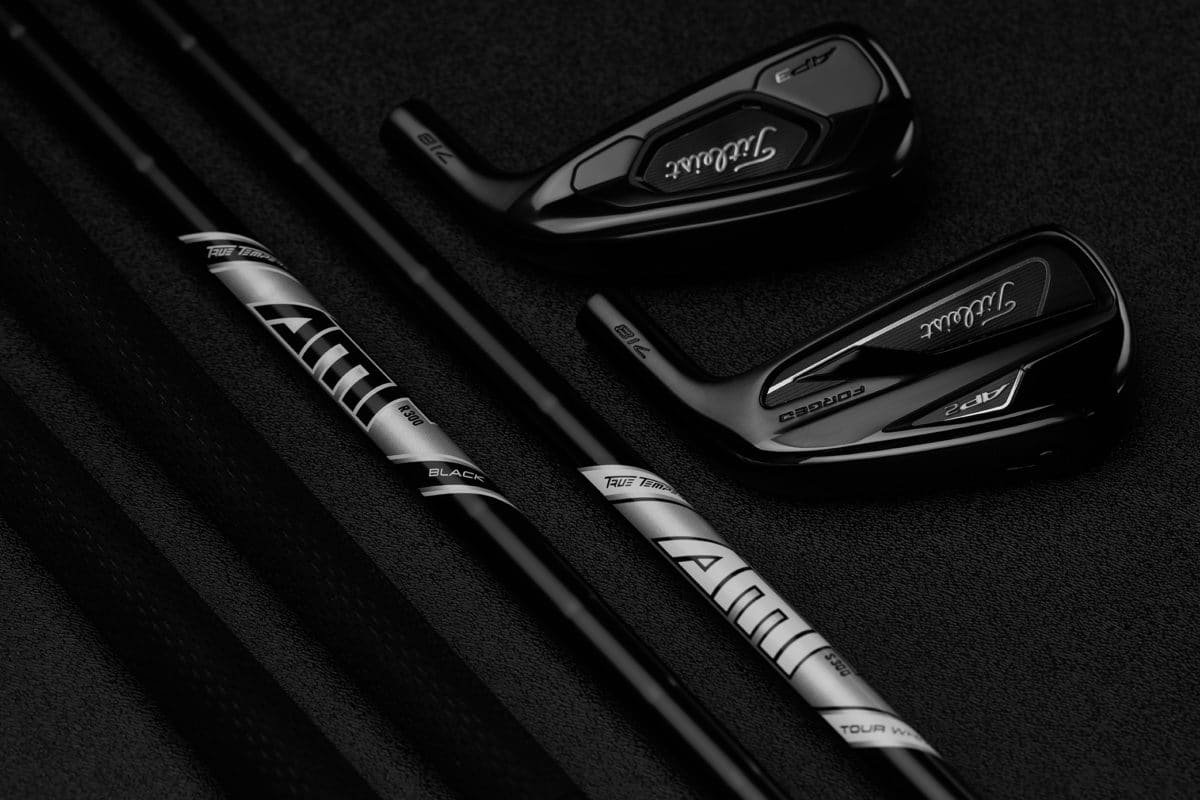 Best Driver – TaylorMade M4
TaylorMade's M4 claims to be straighter, longer, and more consistent than any TaylorMade model out there. Enhanced feedback over the M6 keeps you dialed into your swings, allowing for minimal corrections as you fine-tune your game. The same patented Twist Face technology in the clubface curves to correct off-centre hits, meaning you'll have a safety net to back up your big game chat in front of the boys.
Or 4 payments of $99.75 with Afterpay
Best Iron Set – Titleist AP3 Irons
Feel and response is the aim of the game with the Titleist AP3 iron set. At this level, it's all about improving through the intuitive feel of the clubs – with Titleist merging the best of their AP1 and AP2 irons to create their longest and fastest player's iron yet. With AP3s you get the off-centre performance of a game improvement iron packed into a club that delivers the feel of a player's iron. Precise when you pure it, and forgiving when you don't. Go even one better and cop them in an exclusive matte black for the ultimate course presence.
Best Wedge – Mizuno T20 Wedge
Perfected for over 50 years at one factory in Hiroshima, Japan – Mizuno's forging expertise is revered for its consistency of distance control and incredible feedback. The brand's unique forging process increases grain density in the impact area for a silky soft, solid, and consistent feel. You get 30% greater strength from the carbon steel and its laser-etched microscopic grooves help channel away moisture for maximum spin in wet conditions.
Or 4 payments of $64.99 with Afterpay
---
---
Best Putter – Wilson Staff Infinite Bucktown Putter
As an intermediate golfer, you've started to get your long game dialed in – now it's all about shaving as many strokes off your game to hit par. Wilson's Infinite Bucktown putter features a balance point that's moved closer to the grip for a smoother arc on the putt, and the anti-glare coating helps with uninterrupted sightlines to the golf ball in bright conditions. The most notable feature is definitely its double milling, which absorbs the impact and smoothly moves the golf ball forward on the green, rather than connect for a stiff, hard bounce off the face. It's all about finessing at this stage.
Or 4 payments of $44.75 with Afterpay
---
Best Advanced Golf Clubs
For the fella who reckons he used to play semi-pro during high school, but just got a job in commercial real estate and needs to dust off the cobwebs.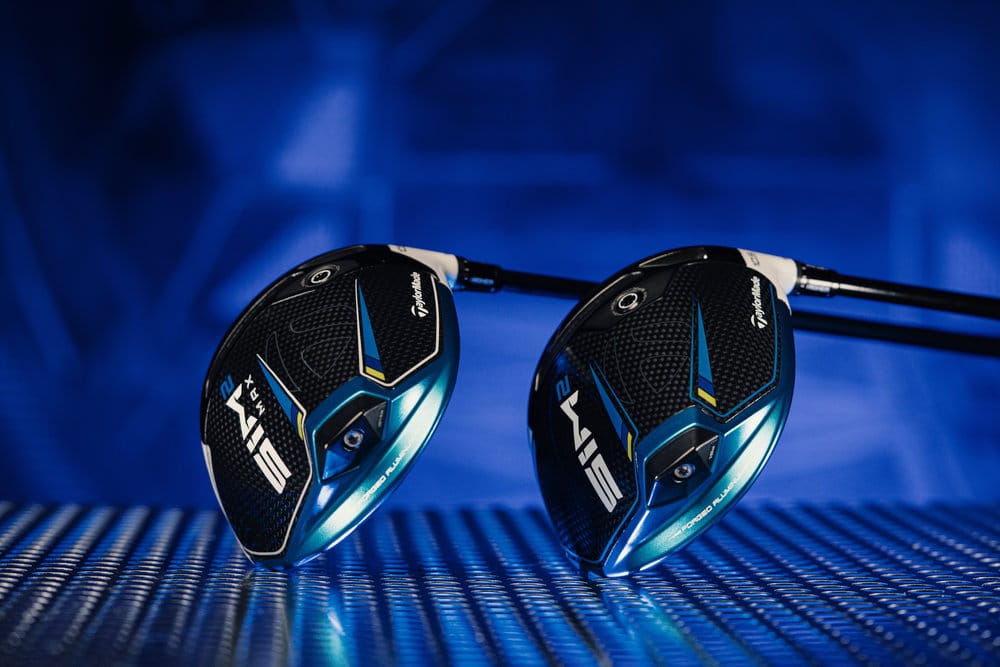 Best Driver – TaylorMade SIM2 Max
Completely reconstructed from the ground up and shaped for aero, the TaylorMade SIM2 Max is the latest and greatest for the wannabe professionals among us. A heavy 24g tungsten weight is positioned on the Inertia Generator, balanced by a TPS Front Weight strategically on the sole of the club to encourage optimal launch and spin properties, delivering complete performance and max forgiveness.
Or 4 payments of $173.99 with Afterpay
Best Iron Set – Mizuno MP-20 MB Irons
If you've had a taste of what Mizuno can do with the aforementioned T20 wedge, then it's time to upgrade to the full iron set. Honed by studying elements of Mizuno's most played/retained tour iron models, these irons sport a discreetly tapered top blade and cambered sole allowing a fuller vertical spread of weight to forgive strikes high or low from the face. They also boast Mizuno's thinnest topline of recent generations. The MP-20 #3 iron, for example, is reduced by 0.05m. If you're don't want to stray too far from the TaylorMade posse, though, their P790 irons are also a great stepping stone from intermediate to advanced.
Or 4 payments of ~$57.75 with Afterpay
Best Wedge – TaylorMade MG TW Grind
Few mortal men have the short game of Tiger Woods, but this custom-milled TW Grind wedge will get you as close as your skill allows. There's unique relief in the heel, trailing edge and near the leading edge to let you hit from pretty much anywhere with different face positions. And what about bounce? It's got that too. The retail MG TW wedges even come stock with the shafts and grips TW uses.
---
---
Or 4 payments of $62.50 with Afterpay
Best Putter – Scotty Cameron Range by Titleist
There's a reason Justin Thomas, Tiger Woods, Cameron Smith, and Adam Scott all use variations of the Scotty Cameron by Titleist. They're nothing but pure performance. If they're worthy enough to be in the hands of champions, look no further. Really, the entire "Special Select" range can do no wrong – it's worth browsing their eight new models with differing blade and mallet types to find the one that suits you best.
---
Play better and pay better with Afterpay next time you splash on golf gear. Aussies can shop online and in-store (and pay it in 4) at the likes of Drummond Golf, Golf Box and The Golf Clearance Outlet.
This article is proudly presented in partnership with Afterpay. Thank you for supporting the brands who support Boss Hunting.