Yet another chapter in British Open history has been inked on the hallowed grounds of St Andrews after All-Australian battler Cameron Smith claimed his maiden major victory.
The 28-year-old golfing talent produced a sensational run of six back-nine birdies at the storied tournament's 150th iteration – five of which were consecutive – finishing one shot clear of playing partner Cameron Young and two shorts clear of crowd favourite Rory McIlroy.
Cam Smith's final round also happens to be the lowest ever shot by a winner of The Open, while his 20-under tournament score is one better than Tiger Woods' St Andrews record set back in 2000.
---
---
RELATED: Everything You Need To Know About The 150th Open Championship
While seeing an Aussie secure his place in sporting history, receive a hefty $3.7 million payday, and hoist the coveted Claret Jug are all obviously headline-worthy, it was Cam Smith's tongue-in-cheek remark about the latter which has drawn our attention.
"What a week. I'm going to fall apart here I know," a tearful Cameron Smith said during his post-match interview at the British Open.
"All the hard work we've done over the last couple of years has really started to pay off, and this one definitely makes it worth it."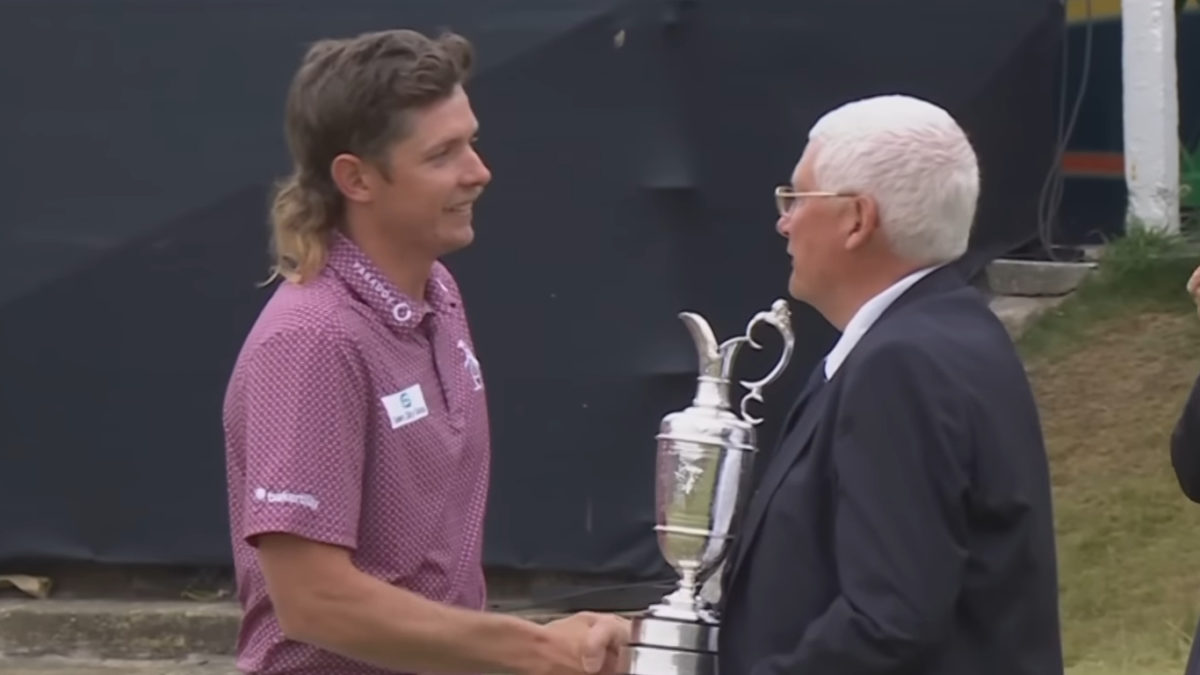 RELATED: Cam Smith Claims The Biggest Winner's Cheque Golf Has Ever Seen
"I had a lot of support out there, especially the Aussie guys… you guys really kept me going out there."
"It seemed like there was a lot of you guys out there, you kept me plugging away so this one is for Oz!"
---
---
That's when our sunburnt nation's mulleted hero delivered what is potentially the most Australian on-camera gem of all time:
"I'm definitely going to find out how many beers fit in this thing, that's for sure."
What a man.
Cameron Smith becomes just the fifth Australian to ever win the British Open, joining Peter Thompson (1954, 1955, 1956, 1958, 1965), Kel Nagle (1960), Ian Baker-Finch (1991), as well as Greg Norman (1993) — and the first to win in 29 years since The Shark.