Eastside Golf has become the very first lifestyle brand of its kind to partner with the Jordan Brand, creating what is essentially a pair of Air Jordan Retro IV sneakers with spikes soles for optimal performance on the course.
Bridging the gap between streetwear and the world of polo shirts, country clubs, and manicured green, Eastside Golf was founded by Olajuwon Ajanaku – PGA minority champion – alongside Earl Cooper – top PGA coach, having taught the likes of US President Joe Biden – who encountered one another at college.
"I was raised in golf – middle school and high school," Ajanaku tells Forbes.

"I ended up getting a scholarship to Morehouse College, and that's how I found Earl. In college, we won the National Championship in 2010. [We're] used to winning together."
---
---
RELATED: Michael Jordan's Nike Contract Sparked The Richest Athlete Endorsement Deal In History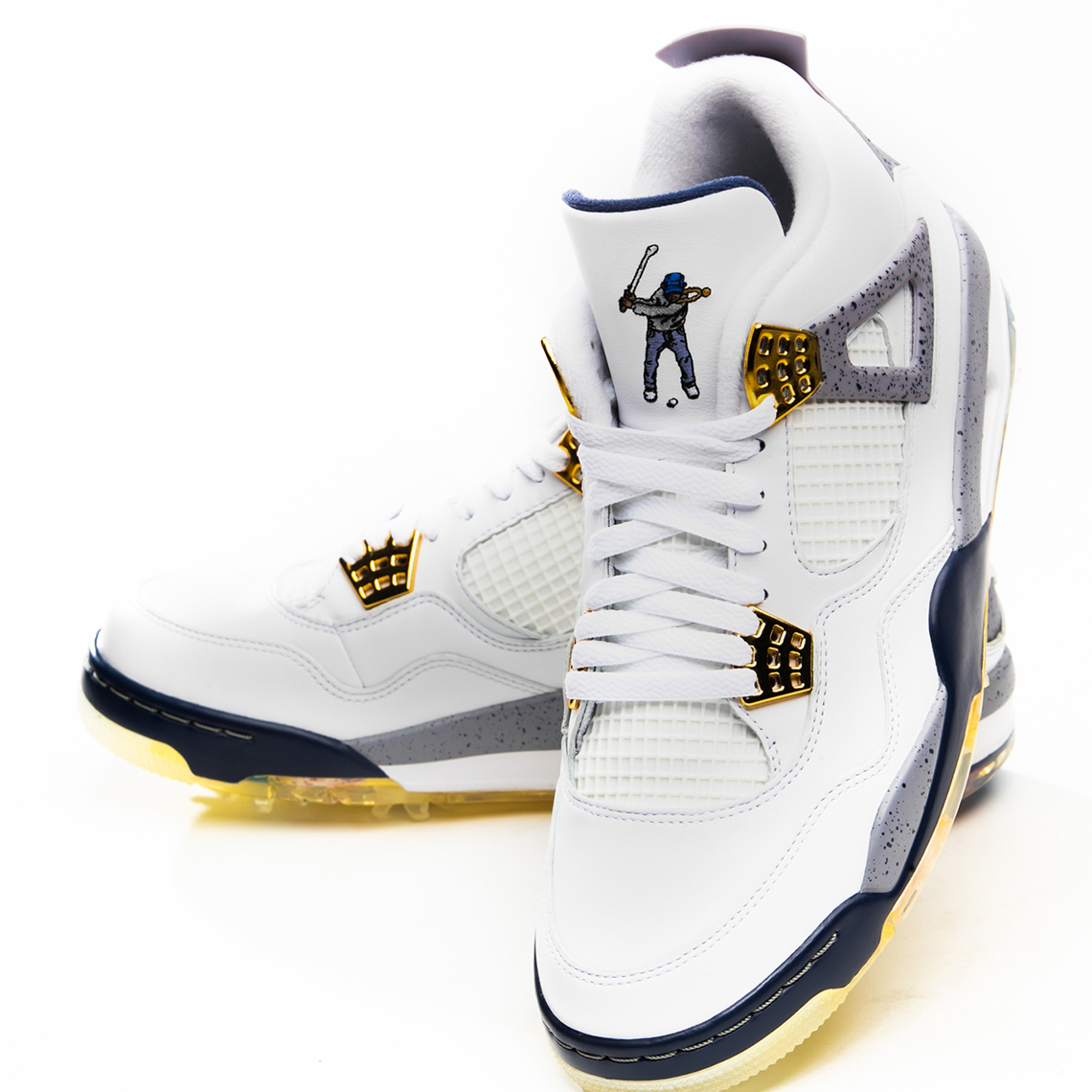 "After college, he went his route to PGA professional [teaching]. But I turned pro in golf after college. I did that for two years. I won a couple of mini-tour events, so I do have some professional wins under my belt."
"It got to the point that I couldn't afford golf anymore. It's an expensive sport, and as far as playing professional golf, you need about $100,000 to $150,000 to sustain [your career]."
Eventually, like many of us do, Ajanaku resorted to a regular job as a desk jockey in some monotonous office. Commercial finance for the better part of a decade, to be exact, on the cusp of becoming a VP for a San Diego firm. Though this wasn't what he wanted out of life. Again, like many of us, all he wanted to do was play golf (albeit in a far more professional sense). So he decided to strike out on his own.
"I just made a logo. The logo that you see – jeans, sweatshirt, and chain – was supposed to just be me. Putting it on my polo and my bag. I showed it to Earl and he said, 'Put that on a t-shirt.'"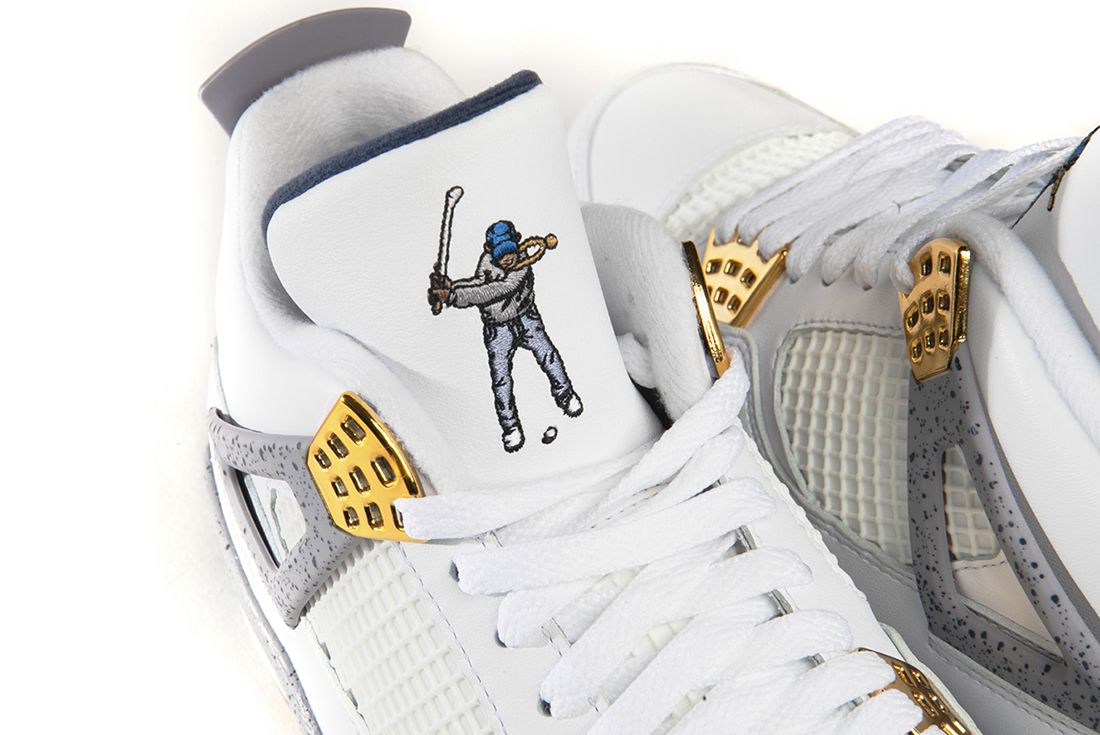 RELATED: Inside Michael Jordan's Ultra-Exclusive Golf Club
"I found a Gildan [tee], ironed it on, and it probably cost me twenty bucks. I went downtown Detroit, and I maybe got stopped 50 times. Same questions: 'Who are you?'… 'What's that logo?'… 'Do you play golf?'… and 'Where can I get it?' I ended up making a clothing brand of sweatshirts, t-shirts, hats, and socks, finding the highest quality [material] for each piece. I started the company in June of 2019."
---
---
A couple of short years later, to paraphrase Forbes' Cassell Ferere, Olajuwon Ajanaku and Earl Cooper solidified the Eastside Golf name within the larger world of golf.
"Our brand means something. It means that Jordan Brand actually believes in golf. Even [speaking] with Michael Jordan, and him believing in Eastside… That's really important and shows we're going down the right path."
"That golf is itching for a new vision of how it's supposed to look, and how it is going to look moving forward. There is a lane for this."
The Eastside Golf x Air Jordan IV Golf sneakers were initially offered last month for US$275 (AU$375) via raffle – Australian pricing and availabilities have still yet to be announced. But you can check out some other ready-to-purchase apparel right now in the link below.
Keep an eye out for the next Eastside Air Jordan Golf release.