Nothing beats a weekend away with the lads playing a few rounds of golf while kicking back with a few froths. There's only so many times you can play the same old courses, however. It's time to consider a little bit of culture in your life and book an overseas golf trip. Sure, it might set you back a few grand but some of the greatest golf courses can only be found outside your own backyard, particularly in Europe.
The eclectic continent is home to the most pristine fairways in the world, with countries like Italy, France, Portugal and Scotland catering to all levels of golf enthusiasts. European golf tours also enable you to combine your love of golf in a variety of countries while experiencing the local culture, and more importantly, the nightlife.
There is a wide range of packaged European golf tours available for your next boys' trip, here are our top five.
---
---
RELATED: The Four Month Luxury Round-The-World Golf Tour
Danube River Golf Cruise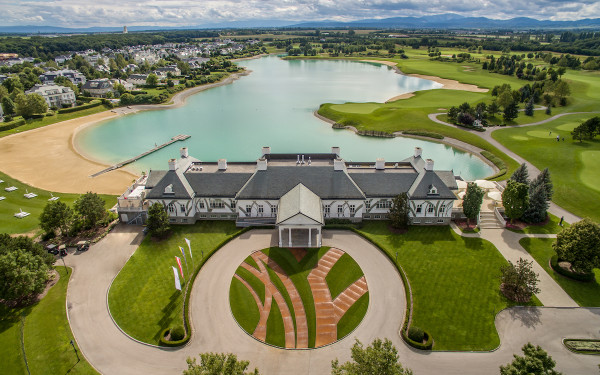 The best European golf tours combine cruise life with days spent attempting your best Happy Gilmore, and the Danube River Golf Cruise is one of the best going. The luxurious AmaLea cruise ship sails down the legendary Danube where you'll take in a number of impressive courses across four countries, including Austria's spectacular Fontana Golf Club. As well as hitting the greens there's plenty of time to get out and about and immerse yourself in the history, culture and scenery each city you stop in provides.
This tour is great for those wanting to get a bit more out of the trip than endlessly hitting balls into the rough. Many of the courses offer the option of playing just the first nine holes so you can spend the afternoon checking out the sights.
Dates: 21 – 30 August, 2019
Countries visited: Germany, Austria, Hungary and Czech Republic.
Golf courses: Golfclub Wörthsee (Munich), Brunn wies Golf Course (Passau), Golfclub Linz St. Florian (Linz), Colony Club Gutenhof (Vienna), Fontana Golf Club (Vienna), Pannonia Golf Club (Budapest),
Prices from: $13,046 AUD
---
---
For more: kalosgolf.com
Ireland Golf Tour
Aussie media personality Andrew Daddo is your tour guide on this enjoyable golf trip through Ireland. Daddo might not be an obvious choice as a guide but the Fox Sports host of The Golf Show surprisingly knows more about the sport than you may imagine. Plus, he doesn't mind the odd froth between holes. This European golf tour takes you on a 10-day trip across Ireland playing six rounds on some awesome greens, including the Arnold Palmer designed K Club (home of the 2006 Ryder Cup) and Druids Glen, affectionately known as the "Augusta of Europe."
As well as playing on some majestic courses the tour includes a couple of free days so you can get your drink on at the Guinness Factory in Dublin or take in the breathtaking scenery at Ireland's most visited tourist attraction the Cliffs of Moher. Or just knock back the beers with old mate Daddo in the hotel bar.
Dates: 7 – 17 July, 2019
Countries visited: Ireland
Golf courses: K Club, Druids Glen Golf Course, Lahinch Golf Course, Doonbeg Golf Course, Tralee Golf Course and Ballybunion Golf Course (Old Course).
Prices from: $5,495 AUD
For more: thegolftouringcompany.com.au
---
---
Mediterranean Golf Cruise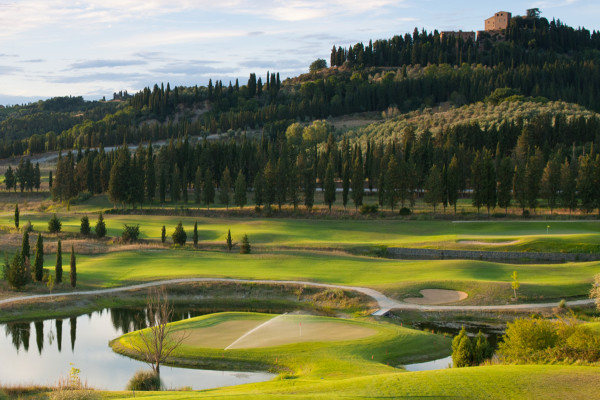 This European golf tour is for those who really love their golf. The package includes 11 rounds at some of Europe's most highly rated courses, including Rome's Marco Simone Golf & Country Club (the official venue of the 2022 Ryder Cup) the exclusive Monte Carlo Golf Club in La Turbie, France and Spain's prestigious PGA Catalunya Resort.
With over 20 years experience PGA golf professional Robert Stack is the ultimate guide and can help even the most hopeless of golfers. This European golf tour lasts 17 days and includes 10 nights on board the Celebrity Constellation, seven nights in four-star hotels and sightseeing tours of Rome and Barcelona.
Dates: 7 – 24 June, 2019
Countries visited: Italy, France and Spain
Golf courses: Marco Simone Golf & Country Club (Rome), Castelfalfi Golf Course (Tuscany), Rapallo Golf Club (Portofino), Monte Carlo Golf Club (Nice), Dolce Fregate (Provence), Golf de la Grande Motte (Sete), Parador de El Saler Golf Course (Valencia), Son Gual (Palma De Mallorca), Real Golf Club de El Prat & PGA Catalunya Stadium (Barcelona) and Finca Cortesin (Marabella) and La Reserva (Sotogrande).
Prices from: $8,995 AUD
For more: travelrite.com.au
'La Buena Vida' Spain And Portugal Golf Tour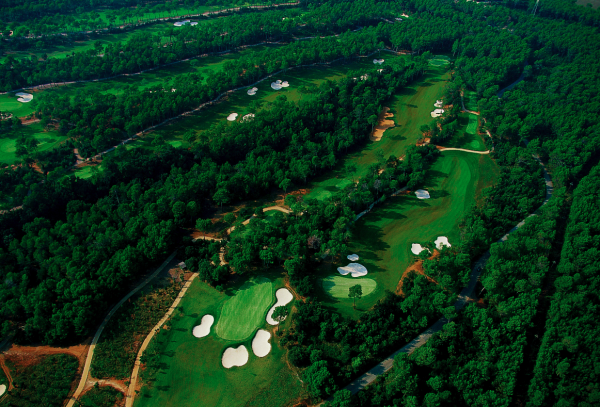 Experience the phenomenal culture of Spain and Portugal while hitting some of the greenest fairways in Europe during this epic 18-day tour. Kicking off in the party town of Barcelona at 'Real Club de Golf El Prat' before ending at 'Penha Longa Atlantic' in Sintra, this European golf tour is as much about the golf as it is experiencing everything Spain and Portugal have to offer, including a lively nightlife and some exotic beaches.
---
---
Dates: 7 – 24 September, 2019
Countries visited: Spain and Portugal
Golf Courses: Real Club de Golf El Prat (Barcelona), La Reserva de Sotogrande (Cadiz), Finca Cortesin Golf Club (Malaga), Quinta do Lago (Algarve), Monte Rei Golf & Country Club (Algarve), Oitavos Dunes (Cascais) and Penha Longa Altlantic Course (Sintra)
Prices from: $15,988 AUD
For more: gogolfing.net.au
Baltic Sea Golf Cruise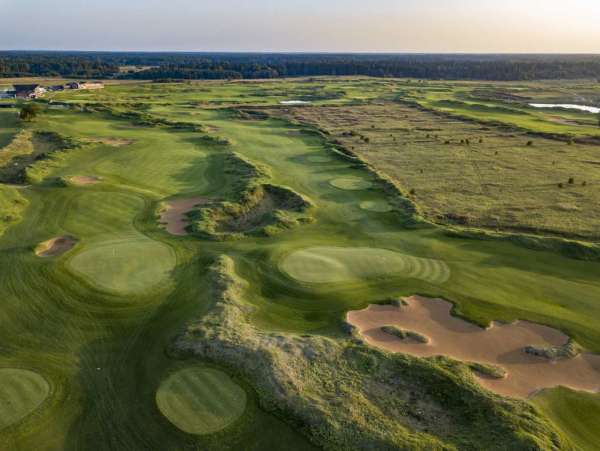 You don't normally associate the Baltic region of Europe with golf but it turns out there are some choice courses in the region. This nine-day cruise incorporates trips to the major Nordic countries as well a the opportunity to visit mother Russia and experience GORKI Golf Club, the only year-round golf resort in the north-west region of Russia.
Although this European golf tour only takes in three courses it does allow you the once in a lifetime chance to experience Scandinavian and Russian culture in luxury accommodation and surroundings.
Dates: 22 June – 1 July, 2019
---
---
Countries visited: Sweden, Estonia, Russia, Finland, Denmark and Norway.
Golf Courses: GORKI Golf Club (St. Petersberg), Hirsala Golf Club (Helsinki) and Scandinavian (Copenhagen).
Prices from: $8,835
For more: perrygolf.com
RELATED: Château du Coudreceau: A Gorgeous Golfing Experience