Right-o, fellas. We ain't here to fuck spiders, so let's get down to brass tacks. You play like an absolute machine on the green. You need an absolute machine on the green. Something that's leaner and meaner than your milquetoast carts. Something which enables you to crush 18-hole rounds in less than two hours, as opposed to the usual four. That's where the Finn Cycle golf bike comes in.
We could spend all day rattling off the specs – from the low PSI tyres which have low turf impact, dual independent disc brakes, 48-volt brushless planetary gear electric motor (high torque, low power consumption), to the battery which lasts 18 holes at full speed on a standard charge.
We could also wax poetic about the design philosophy, about how the golf bag being placed on the centreline promotes riding comfort/stability/maneuverability until the tinnies get warm. But all you really need to know is it's cool, convenient, and saves a lot of time when you're navigating from hole to hole. You know… for when the occasion calls for a faster round. Or for the operators out there looking to fit more playing time in any given day.

RELATED: The Air Jordan Ride-On Lawn Mower Is A Serious Suburban Flex
---
---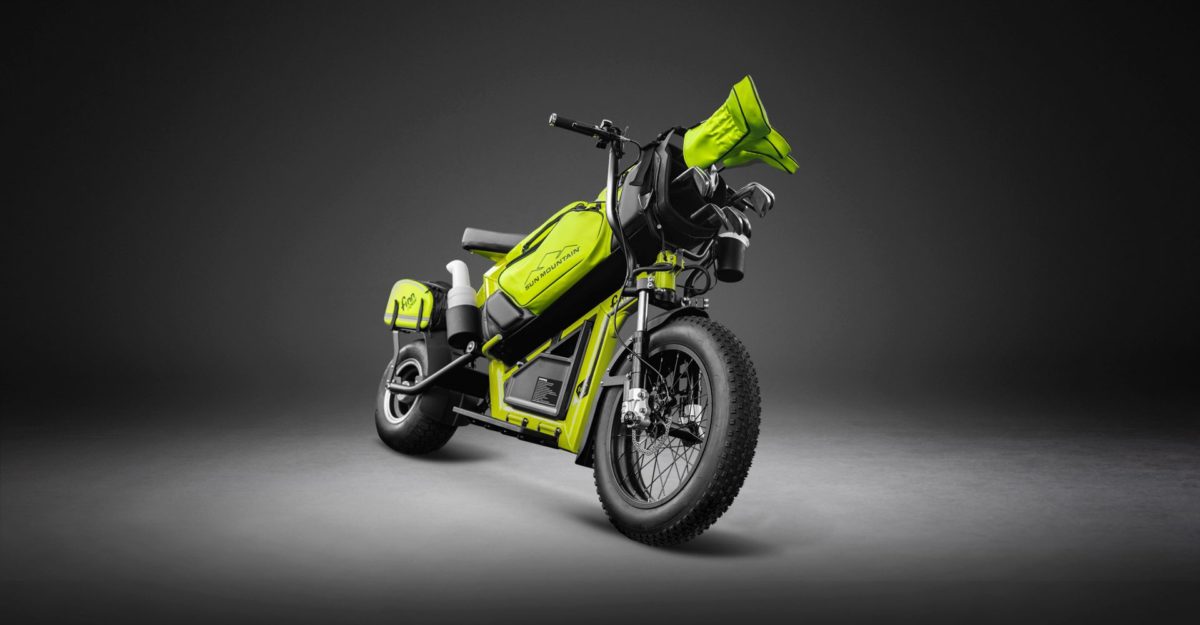 "It is time to rethink golf. Pairing Finn with golfers with a desire to play ready golf can cut playing time in half."

Rick Reimers, CEO & Inventor of the Finn Cycle golf bike
"No longer are you driving to your playing partner's ball, waiting for them to hit, and then proceeding to your own ball," reads the official product description.
"Play a faster round and have more fun."
Additional key features are as follows:
Motorcylcle front suspensions, rear suspension adjustable for compressions & rebound
Foldable handlebars & footplates for simple transportation
Streamlined profile to make a statement on the course
Weight limit: 250 pounds (113.4 kg)
Total bike weight: 92 pounds incl. battery (41.7 kg)
Finn Scooter's Cycle golf bike is now available to purchase for a relatively reasonable US$3,499 / AU$4,715 – check it out in proper detail via the link below.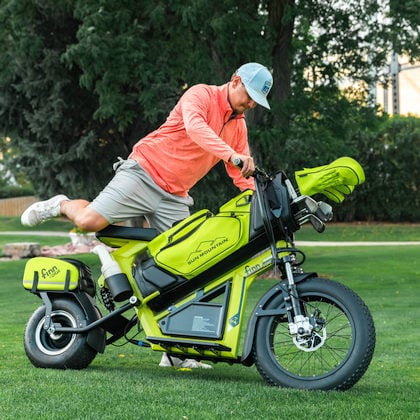 Related: The Best Electric Scooters In Australia For 2021 [Brand & Buyers Guide]