Now that the pandemic isn't limiting international travel (as much), there's an entire list of golf destinations you have to visit before you die.
Yes, I know there are probably hundreds more. But why not reach for the stars? It's like that golfer who's happy to two-putt for par rather than risk going three-foot past the hole to nail a birdie. Aim high and you will not regret it.
RELATED: Plot Twist, Dustin Johnson Is Headlining The Saudi Golf League Lineup
---
---
These courses are simply stunning. All immaculately tended to with greens smoother than a baby's bottom. They're also picturesque, expensive, and sometimes, not as accessible as you'd like.
So if you're looking for a golf extravaganza after two years of lockdowns, you're in the right place. Here are the 10 golf destinations to visit before you die.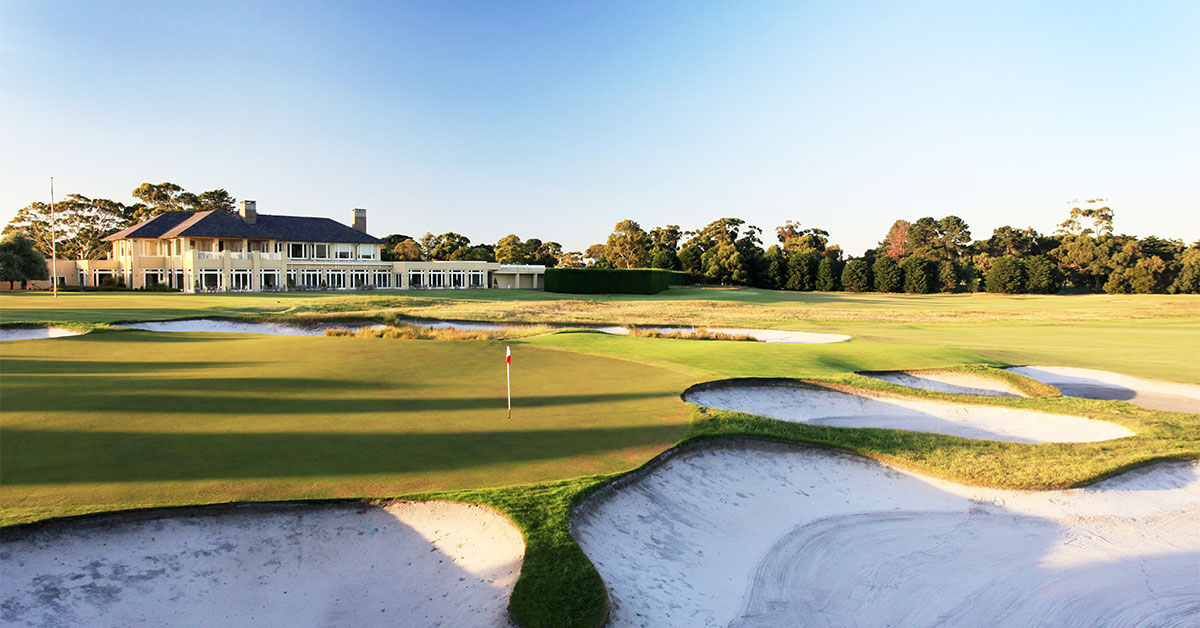 10 Golf Destinations You Need To Visit Before You Die
10. TPC Sawgrass (US)
Situated in North Florida, there's no bad time to visit this iconic golf course that was built in 1980. Don't get nervous on the Par 3, 17th, though — as that'll only make things more difficult for you. As the first PGA Tour owned and operated club, there's something special about this place, which is situated on Ponte Vedra Beach in Florida.
9. Loch Lomond Golf Club (Scotland)
No two holes are the same at this Tom Weiskopf and Jay Morrish-designed beauty. It hosted the Scottish Open every year from 2001 to 2010 and boasts incredible natural hazards that make it even more difficult. As far as inland Scottish courses go, this is right up there. A membership will cost you around $80,000 upfront and roughly $4,000 annually. The stunning views are definitely a highlight here.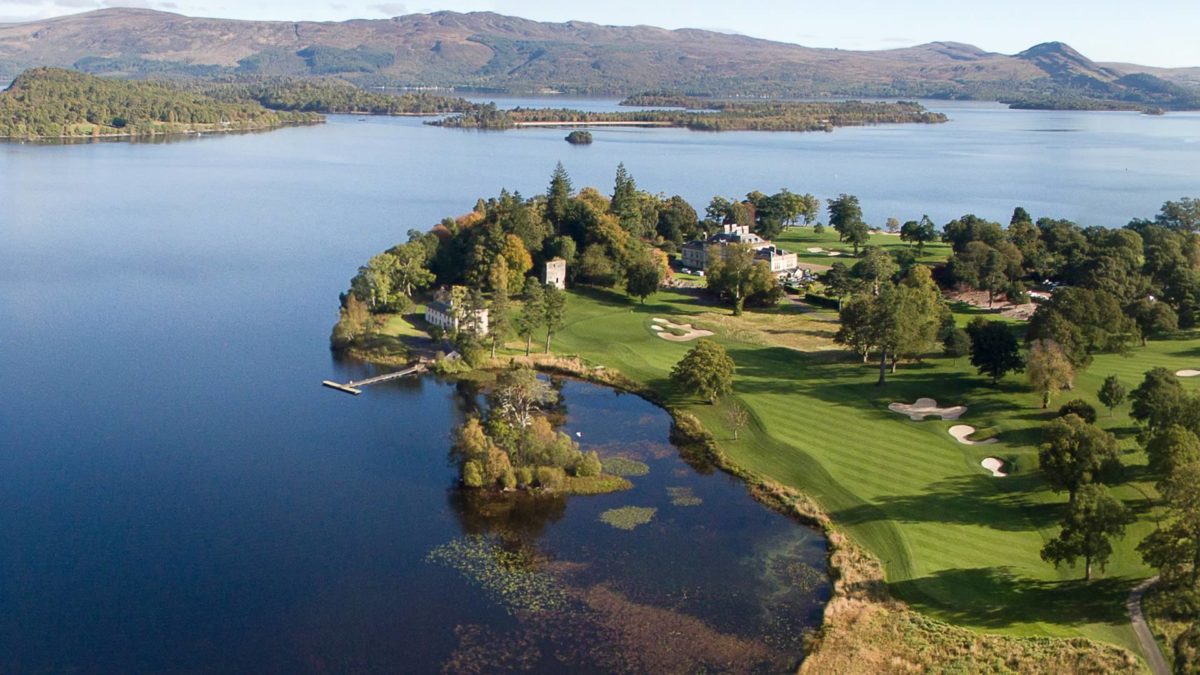 8. Cape Kidnappers Golf Course (New Zealand)
If you're looking for incredible views of the ocean, cliffs, and mountains – and enjoy posting on Instagram – this is the move. It's not an easy course, but the challenge is worth it. Situated in a remote part of New Zealand, you'll need to stay at the expensive resort. While you're there, go and play Kauri Cliffs too. New Zealand is home to so many great courses and many say Cape Kidnappers is No.1.
RELATED: What Happens If You Get A Hole-In-One At The Ultra-Exclusive Augusta Golf Club
7. Royal Portrush Golf Club (Northern Ireland)
Against the backdrop of the Causeway Coast, Royal Portrush is one of the most challenging but gripping courses in the world. If you can score well here, you can score well anywhere. Of most importance is to be specific with your approach shots. But don't let the difficulty turn you away. There are two courses at Royal Portrush and while The Valley Links is glorious, the one you want to play is the Dunluce Links. It'll set you back about $400 for a single round.
---
---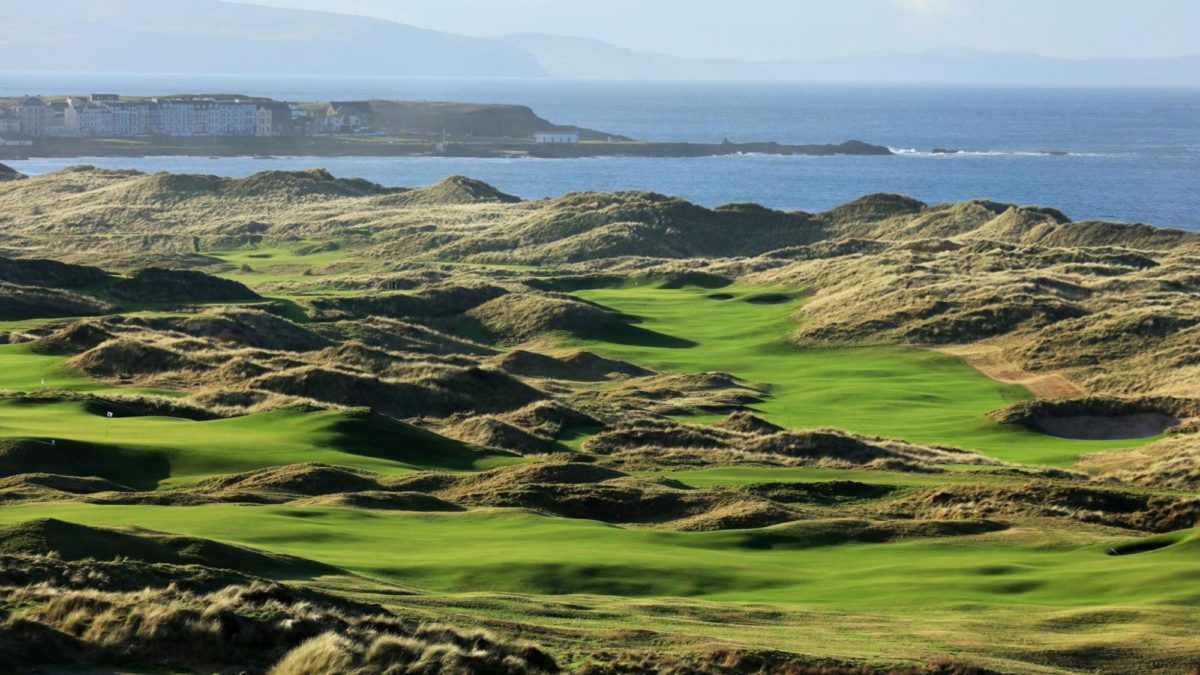 6. Pinehurst Resort (US)
Pinehurst is a glorious golf arena with high trees lining the fairways and sweeping fairways. It's the original course at the "Cradle of American Golf" and is regularly rated one of the finest in the world. A round will set you back about $800, and if you get it on a good day, that's a bloody bargain.
5. Royal Melbourne Golf Club (Australia)
If Melbourne is the sporting capital of the world, then the MCG and Royal Melbourne Golf Club are its prime assets. Royal Melbourne is the King of an incredible sandbelt region, with lightning greens, subtly difficult bunkers, as well as a proud history of hosting international events. It was also designed by the same man who designed Augusta. While you're there, go and have a swing at Kingston Heath, Metro. and The National. If you know a member and under 30 years of age, green fees are just $45.
4. Barnbougle (Australia)
This course is quickly gaining world acclaim. Most guests sleep in luxury cabins barely metres from the first tee. A links course, Barnbougle poses questions for golfers of every standard, especially if it's windy. The Dunes is another great course and only five minutes away by car, while there is a fairly new 14-hole Par 3 course that is also worth your time. Come for the golf, stay for the experience.
3. Pebble Beach Resorts (US)
This is a masterpiece that's generally regarded as the best public golf course in the USA. Play there and you'll realise why it has hosted more US Opens than any other course since 1970. Green fees push up to $1,000, but rest assured, it's well worth it. The more affordable time of the year is between December and March, although you run the risk of poor weather. The first hole is one of the most iconic in the world, while the Par 5 14th is statistically one of the most difficult on the entire PGA Tour.
2. Augusta National (US)
The best thing about Augusta National – aside from world-famous holes and hazards – is how immaculately it's kept. Not a grass blade is out of place. Literally, not even one. The 11th, 12th, and 13th holes are truly special. There are only roughly 300 members at any given time and the only way to join is via invitation. Even then, it'll cost you more than $100,000 to sign on. No phones are permitted on the course, giving it a sense of mystique, exclusively, and tradition worth savouring.
1. St Andrews Golf Course (Scotland)
The birthplace of golf sits atop its rightful perch as the crème de la crème of golfing experience. Unlike Augusta, it's not exclusive or private, though the green fees have rocketed in recent years. If you care about the origins of golf, this destination is non-negotiable. And in July this year, the 150th Open Championship will be played there.
---
Now that you've read all about the golf destinations you need to hit up before you die, check out Australia's 100 best golf clubs according to Golf Australia Magazine here.