Years of training, preparation, and track experience have led to this very moment for actor-cum-race driver Michael Fassbender, who finally made his 24 Hours of Le Mans debut over the weekend.
As many of you may recall from earlier coverage, the celebrated thespian of Shame, Inglorious Basterds, and X-Men fame signed on to join the Proton Competition team, officially entering the GTE-Am class alongside Canadian Zacharie Robichon and Australian Matt Campbell.
Piloting the #93 Porsche 911 RSR-19 against heavyweight names such as three-time Formula 1 Grand Prix winner Giancarlo Fisichella, Fassbender set out to follow in the same tradition as Paul Newman, Patrick Dempsey, and to an extent, the Corvette racing Steve McQueen onscreen.
---
---
RELATED: Remember When Tom Cruise Crushed His Red Bull Racing F1 Test Drive?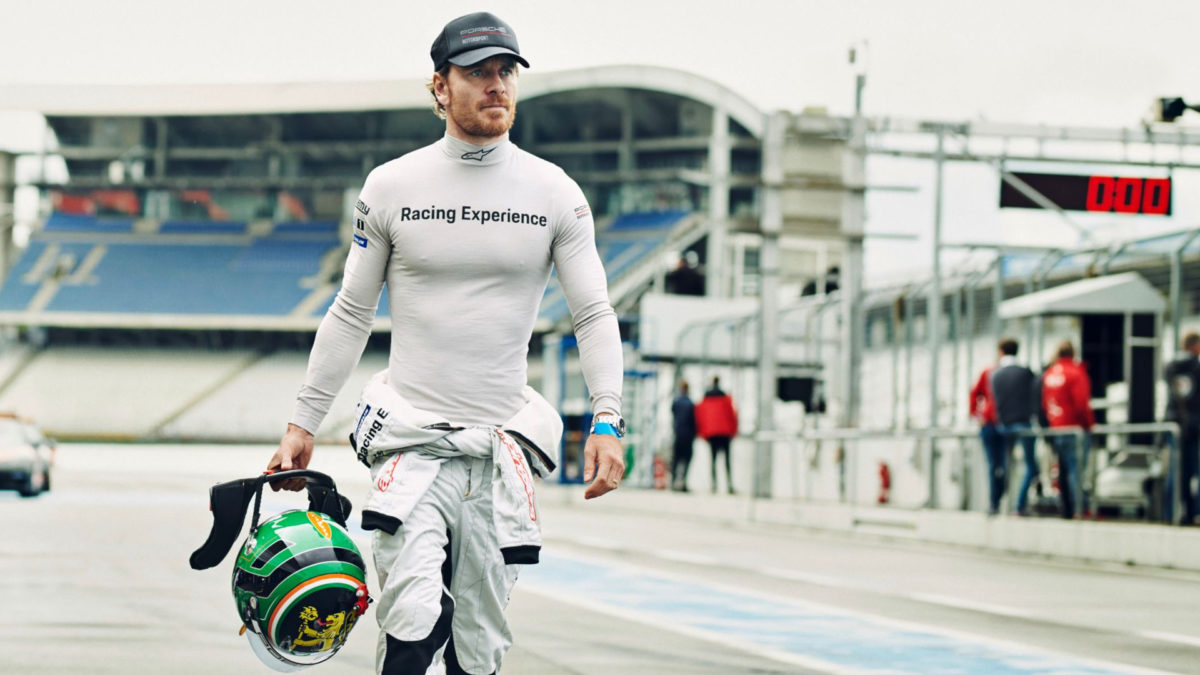 "It's always been a dream of mine to contest the 24 Hours of Le Mans," Michael Fassbender revealed as the practice days kicked off.
"And the thing with dreams is you don't think about how much work you've invested or how many setbacks you've had to face. I not only learned what it takes to contest a race weekend but also how to be competitive."
"It's giving me a fascinating opportunity to show my full potential. It could be a one-off chance so I simply want to do my best."
Michael Fassbender 24 Hours of Le Mans Results
Sadly, our dashing German-Irish actor wouldn't live out a Hollywood-style victory during the world-famous endurance event.
A rather ominous tone was set during qualifying when Michael Fassbender spun out and crashed against the barriers, forcing him into the pits immediately after.
"The dream turned into a nightmare yesterday when I hit the barrier!"

---

---
"It was unfortunate, but nice to get back on track today," said Michael Fassbender.
"The mechanics did an amazing job last night. We really have a phenomenal team here. I can't thank them enough, they worked all through the night, got the car back in order."
"They have done a phenomenal job. I am so lucky with the Proton Competition team, and the people here really are the best people. The mechanics, the team, the engineers, and the team boss."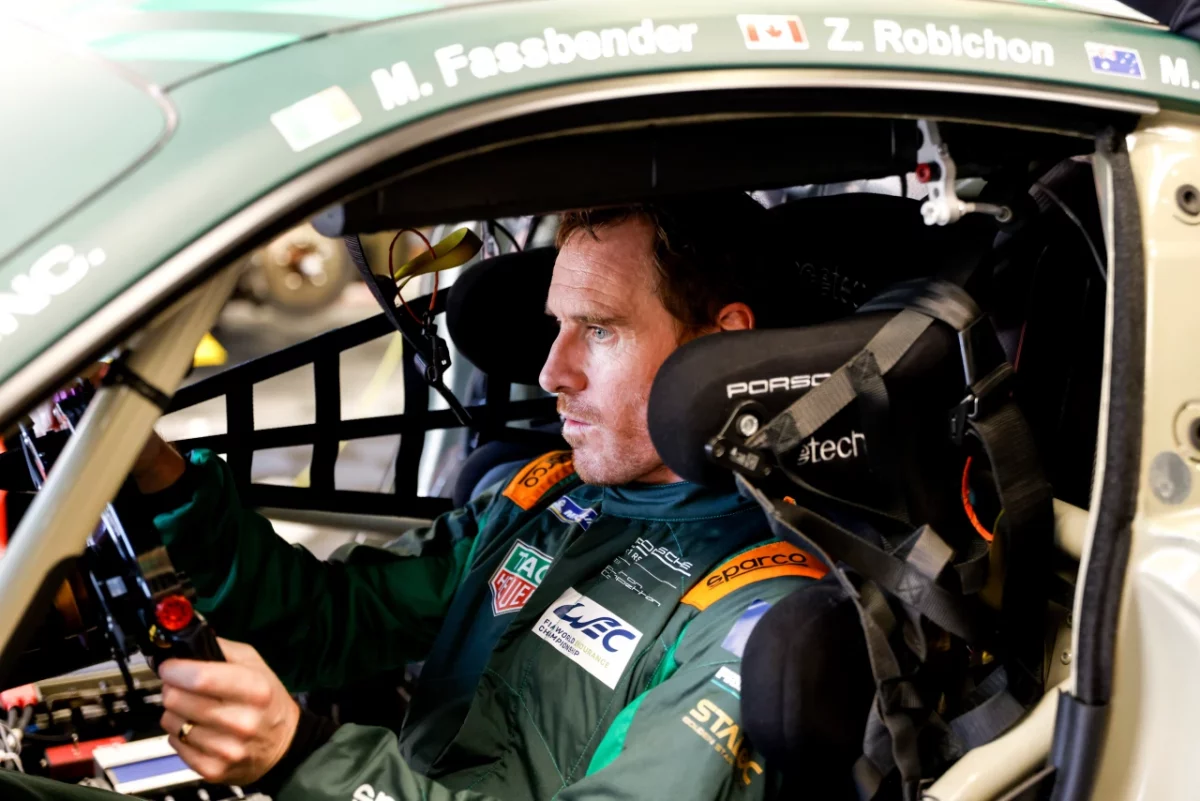 During the actual 24 Hours of Le Mans race, the movie star found himself beached in the gravel twice. The first occasion after being shunted off the track, wherein a panicked three-point return was required; the second after losing control of the vehicle.
Michael Fassbender finished 51st out of 62, clocking a fastest lap time of 4:05.296. A respectable effort from someone whose primary occupation didn't involve steering or withstanding G-force five years ago. And especially considering how he's managed to pull all this off with far less experience than his fellow competitors at the ripe age of 45.
The Road to Le Mans
Michael Fassbender's journey formally began in 2017. After recording a few half-decent laps in the Ferrari Challenge North America, he famously began working his way up the Porsche Pyramid circa 2019. Fassbender's progress has been captured in stunning 4K resolution thanks to the YouTube series Michael Fassbender: Road To Le Mans (which you can watch all three seasons of below).
This entire endeavour hasn't just been a dilettante's fancy, either. First came the Porsche Super Sports Cup in Germany. Fassbender competed in a total of 10 races throughout a season behind the wheel of a Porsche 911 GT3 Cup car, eventually claiming five Top 10 finishes; the best results of 8th experienced at Hockenheim and Spa-Francorchamps.
Like the rest of the world, however, 2020 disrupted the motorsports scene. Despite this, Michael Fassbender would still manage to try his hand out in the Porsche Mobil 1 Supercup as a guest driver in Barcelona (ending with a DNC), before entering the Porsche Carrera Cup Deutschland race at the Circuit de la Sarthe (supporting the main 24 Hours of Le Mans event).
---
---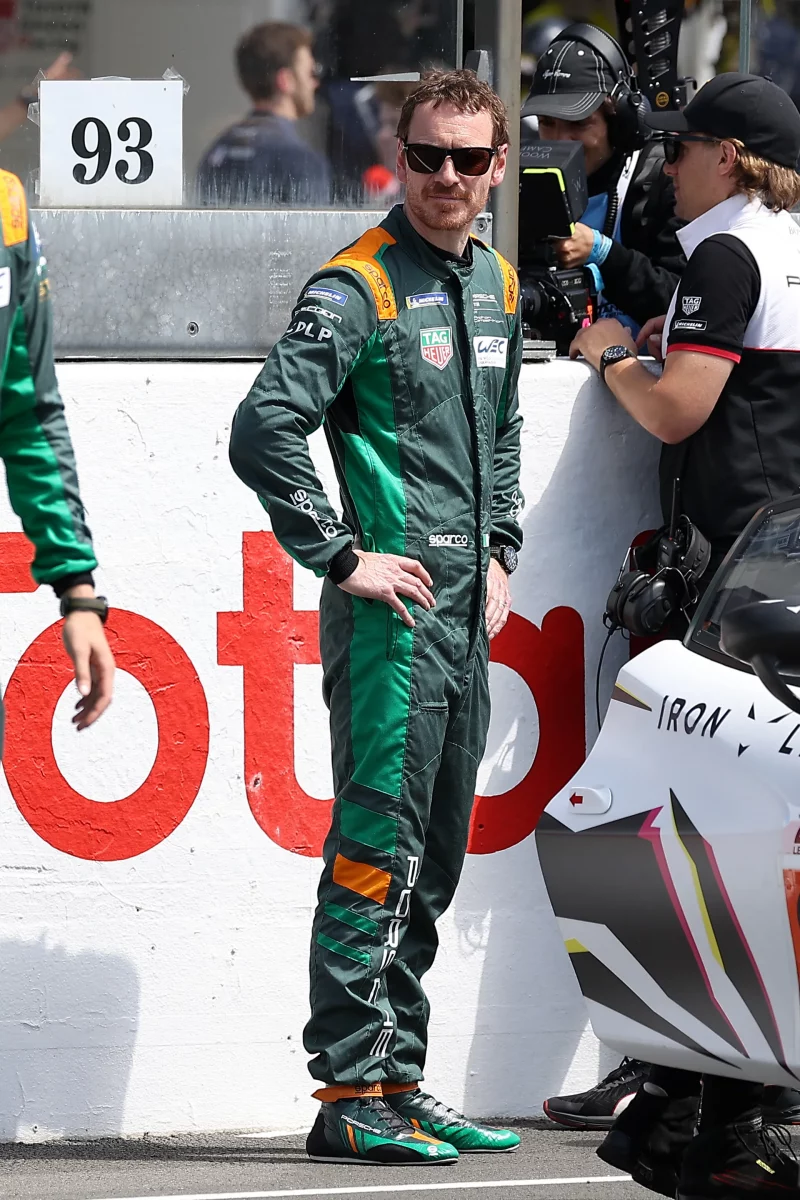 RELATED: Porsche & Red Bull Are Close To Confirming A Formula 1 Partnership
That year also saw Fassbender move into the European Le Mans Series with Proton Competition, competing at Paul Ricard (7th place), Spa-Francorchamps (4th place), Monza (5th place), and Algarve (4th place).
"For 2021, the actor returned to the Proton Competition team in the ELMS for six races, the final race of the season saw him climb onto the podium for the first time in his Porsche career, as the team took second place in Portimao," summarises Vince Pettit of The Checkered Flag.
"There was also another Porsche Supercup guest appearance, 24 Hours of Le Mans test with the Proton team."
"Michael may not be the most natural talent, but he's a hard worker," admitted teammate Richard Lietz.
"That's why I'm putting in such a big effort to help him and prepare for the challenge of the Le Mans 24-hour race. I quickly recognised his potential during our first season together."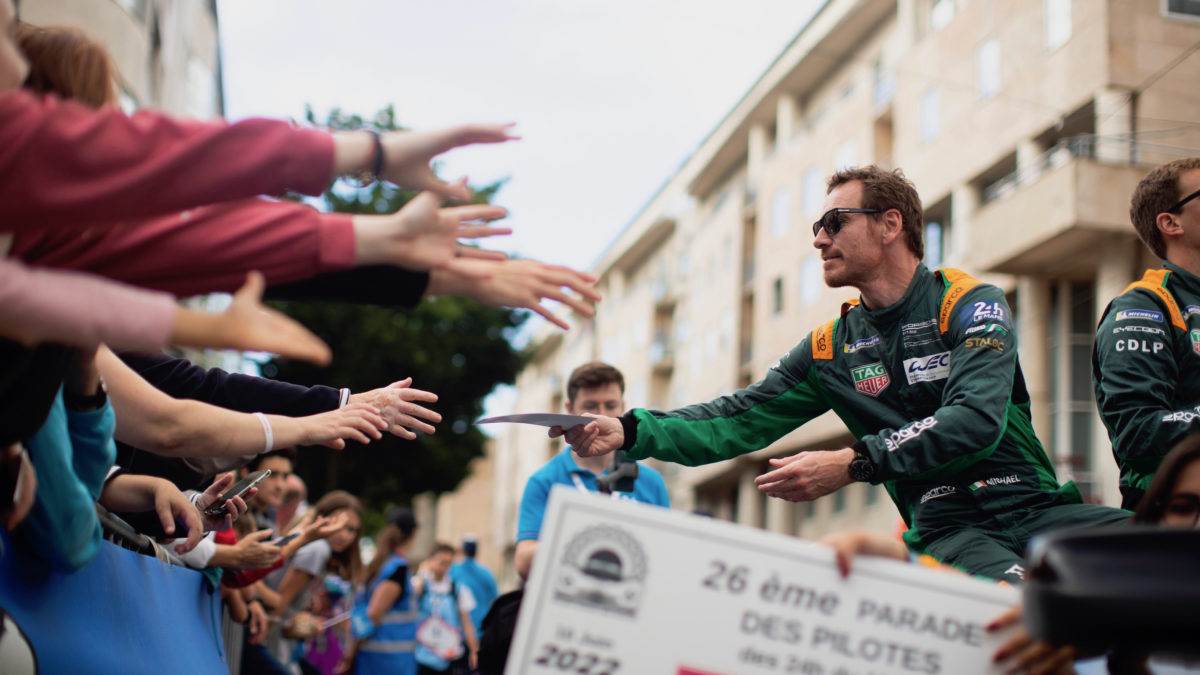 Why Le Mans?
"The history of this race makes it magnetic. When you think about how it all started, the drivers who've done it, the constructors who go to do battle — it is an extraordinary legacy."
"Le Mans features some of the greatest drivers who have ever lived. Taking part in a 24-hour race shows the importance of teamwork. All of the mechanics, engineers and drivers who work in conjunction with each other make this race truly unique," Michael Fassbender previously explained in an interview with the European Le Mans Series.
---
---
"If I'm honest, I would say it was intimidating. When I got to the track for the first time, I was affected by the venue. The feeling was underscored by the history of the race and driving on roads open to traffic the rest of the year."
"When you participate in race week, it's the only time of year you can drive on portions of the circuit and I wasn't aware of that. Naturally, I've always been drawn to Le Mans and have always been a motorsport fan. But to be there and actually race is very addictive. I can't really describe it, but as soon as I'd done my session, I wanted to hit the track again."
"This is a major place with some of the best drivers in the world, it's intimidating being on this circuit with them, so it's a lot to take on board mentally."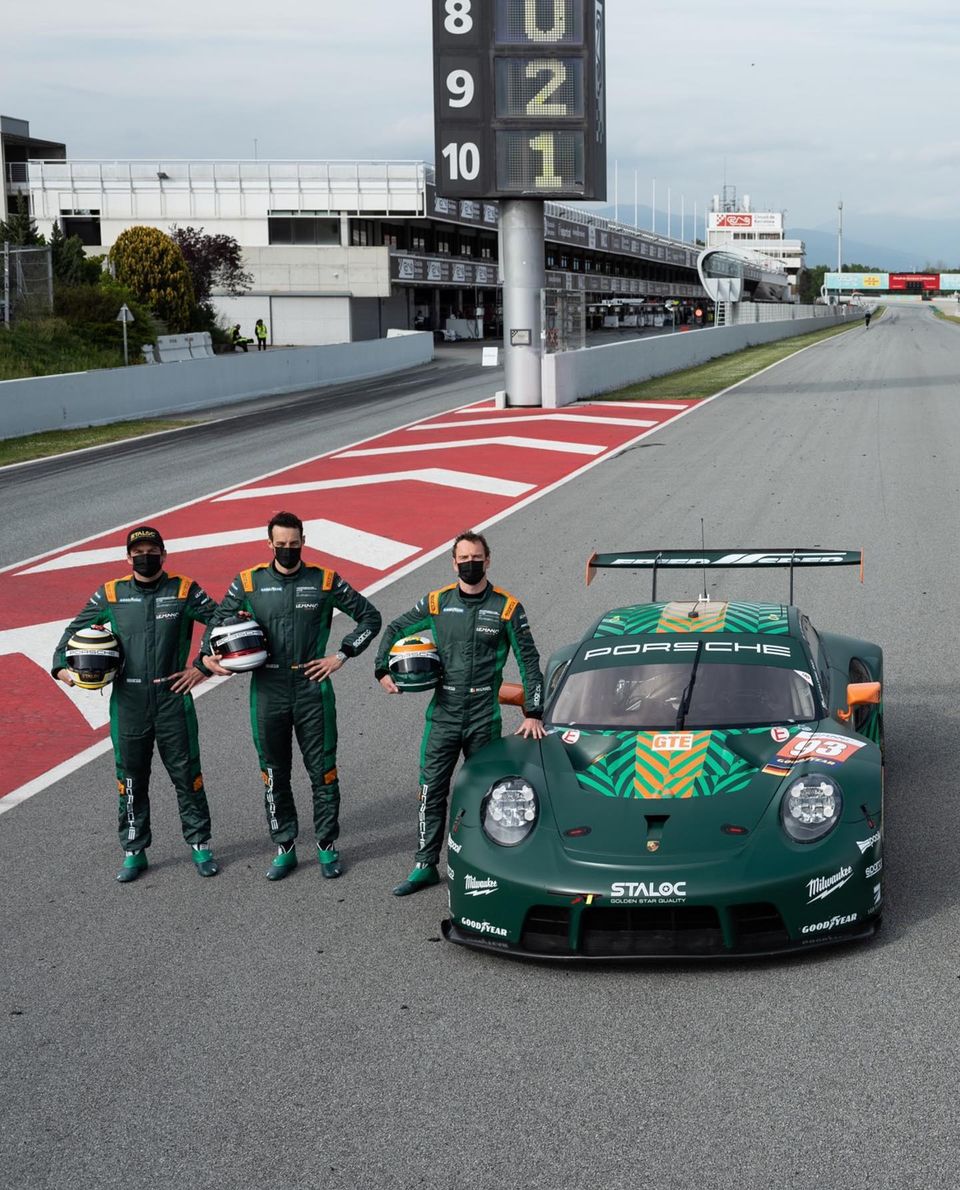 ---
Watch Michael Fassbender's racing career unfold before your very eyes leading up to his 24 Hours of Le Mans debut below.
Michael Fassbender – Road To Le Mans (Three Seasons, All Episodes)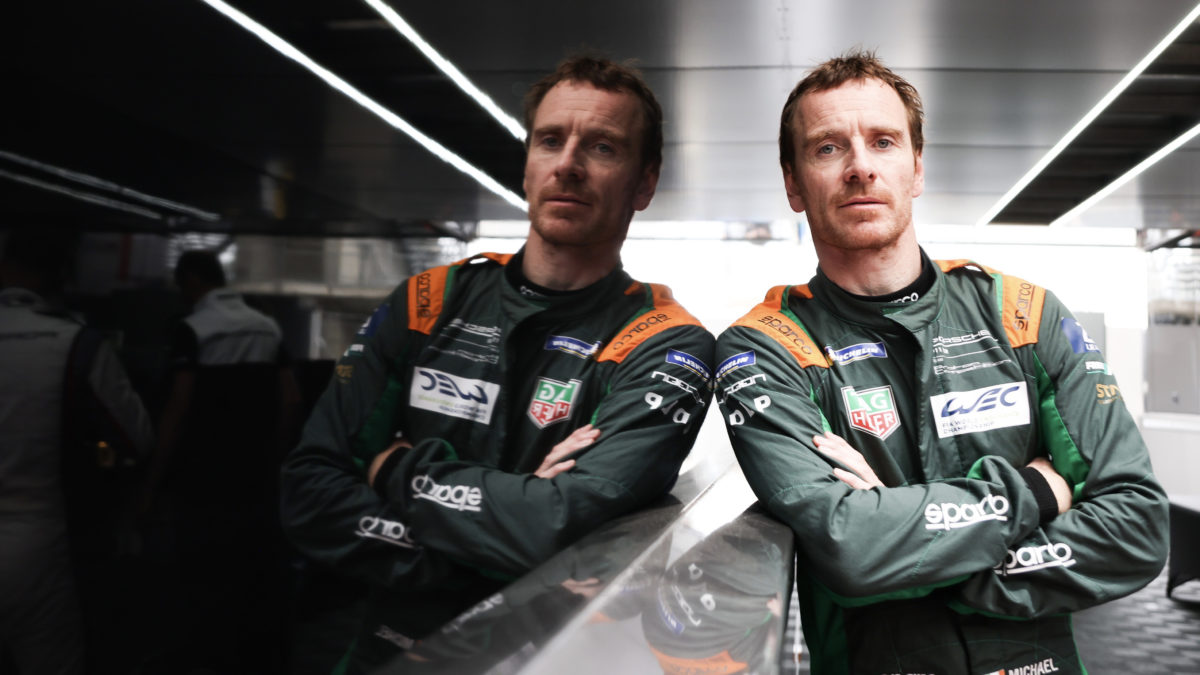 Season 1
Episode 1
Episode 2
Episode 3
Episode 4
Episode 5
Episode 6
Season 2
Episode 1
Episode 2
Episode 3
Episode 4
Episode 5
Episode 6
Episode 7
Episode 8
Season 3
Episode 1
Episode 2
Episode 3
Episode 4
---
---
Episode 5
Episode 6
Episode 7
Episode 8
Episode 9