It's low-key depressing how some people are good at everything. As Michael Jordan has just proven during a recent fishing trip by reeling in a tremendous 440+ pound marlin at the Big Rock Blue Marlin Tournament – even when he's chilling in the cut, His Airness simply cannot lose.
The six-time NBA champion enlisted the crew of his 80-foot boat – Catch 23 – to participate in the annual Morehead City event. This very tournament reportedly attracts anglers from all across the globe, with the lure of both recognition in and amongst the community as well as a sizeable US$3.3 million total purse. Rowdy, indeed.
As previously mentioned, MJ and Team Catch 23 managed to snag themselves a blue marlin weighing 442.3 pounds – or 200.6 kilograms. But interestingly enough, this haul only places them at 6th. The current lead? A hefty 494.2-pound beast (224.2 kilograms).
---
---
Though it isn't full-time just yet. As of now, Jordan and Catch 23 have two more days to reel in a bigger marlin. If not for first place, at the very least, he'll need to make the top three for a taste of any prize money. Knowing what we know about his "addiction to competition", however, it'd be silly to assume the one and only Michael Jordan won't be shooting for the stars fishing for the win.
"I would love to be back with a little bit bigger fish," says Jordan.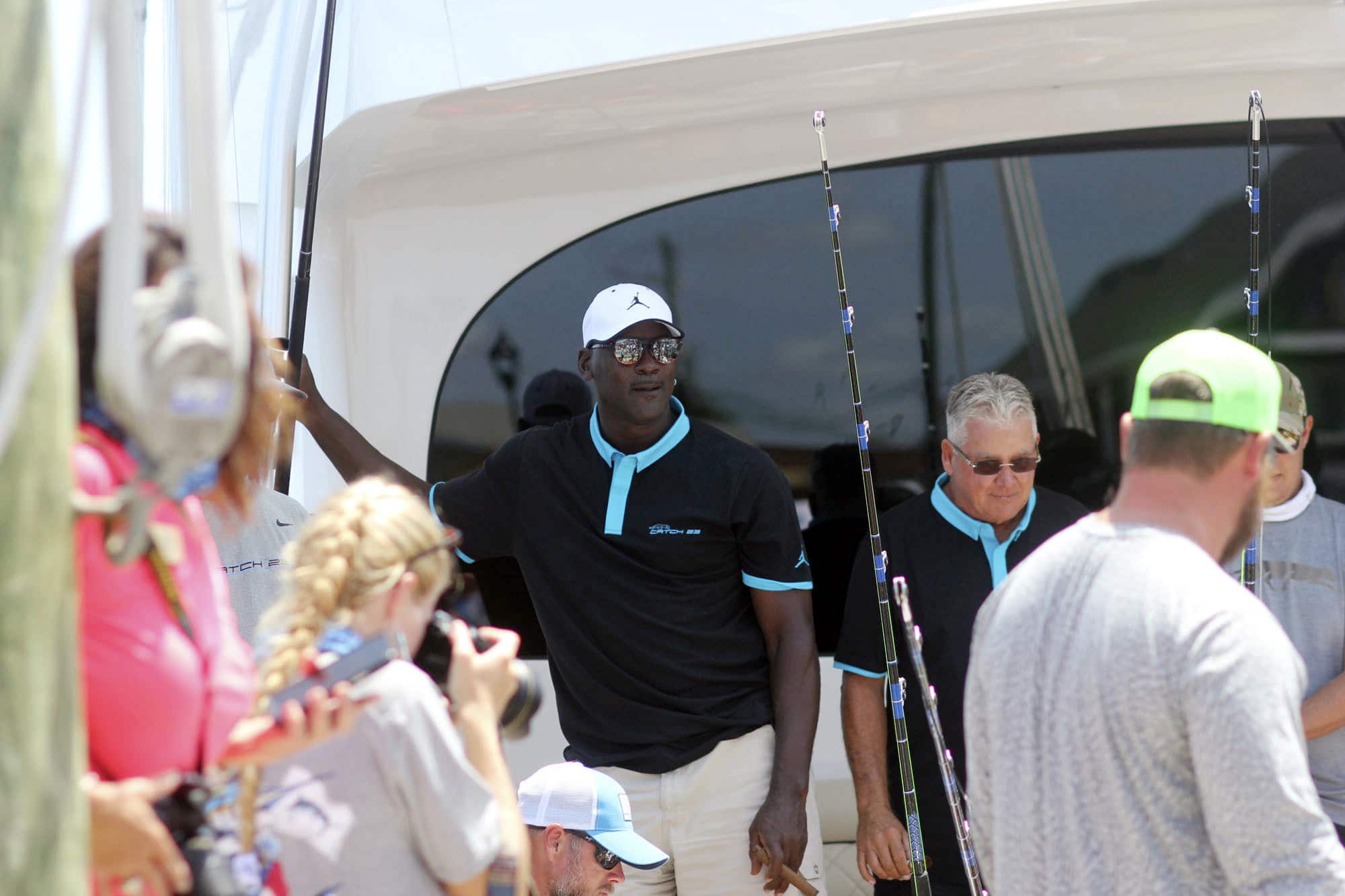 "It's been a while since I have been to Morehead City. It's only about 100 miles from [where I grew up in] Wilmington. It's always great to be able to come back and see some friends."
Godspeed, Mr Jordan. Godspeed.
Find out more about the Big Rock Blue Marlin Tournament at thebigrock.com.