As the NCAA approves the interim NIL policy, starting from July 1st, college athletes will finally be paid what they're owed. Enhancing their ability to profit from individual aspects such as name, image, and likeness, effectively, this closes the book on a longstanding – not to mention controversial – stance regarding student athlete compensation.
While college athletes will still be required to adhere by NIL regulations as specified by their respective states, the prospect of money actually being on the table marks a watershed moment in US collegiate sporting history. Furthermore, student athletes who play for programs within states without NIL laws will still be given the greenlight to cash in while they can without violating any existing rules. At the time of publishing this article, the newly-introduced conditions have been passed in at least 16 states.
"This is an important day for college athletes since they all are now able to take advantage of name, image, and likeness opportunities," says NCAA President Mark Emmert.

"With the variety of state laws adopted across the country, we will continue to work with Congress to develop a solution that will provide clarity on a national level. The current environment – both legal and legislative -prevents us from providing a more permanent solution and the level of detail student-athletes deserve."
---
---
RELATED: In 1999, Tom Brady Wasn't Certain He'd Make The NFL – Read His College Resume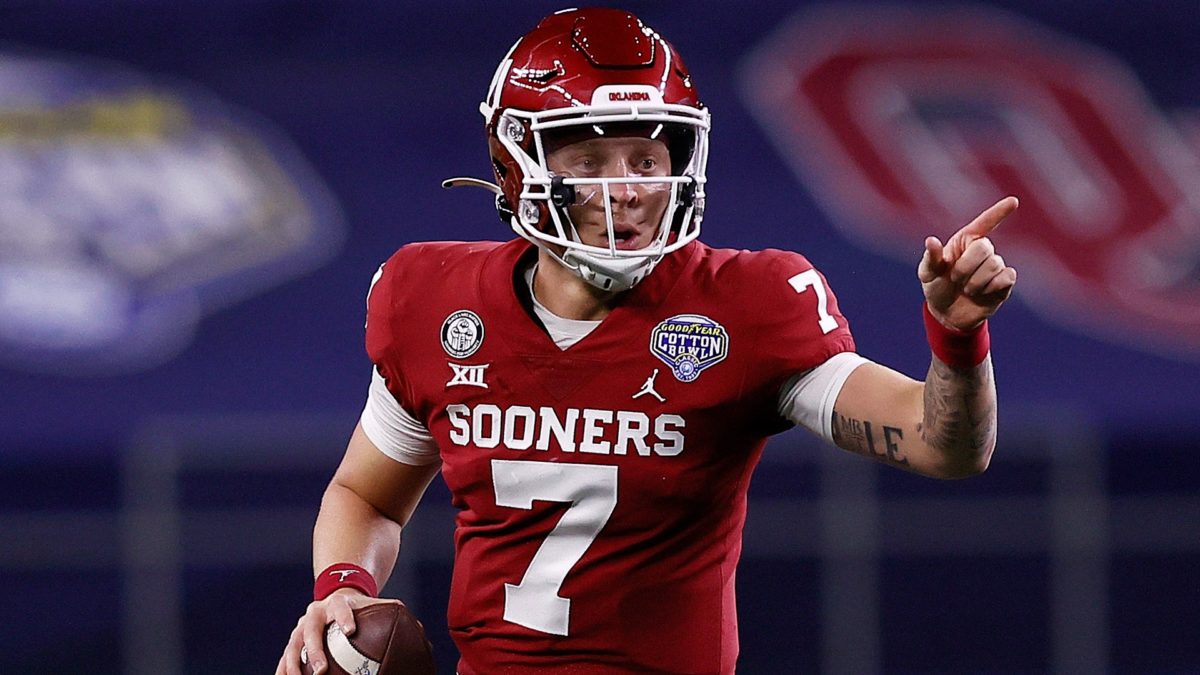 Prior to the latest development, the governing body had faced ongoing criticism for banning those who monetised on their success from competition; all the while everyone else raked in the big bucks. For reference, the spoils of this exploitation generated US$2.9 billion (AU$3.87 billion) in last year's Power Five American college football conference alone; with coaches taking home an average of US$4 million (AU$5.34 million) per year. An average. In fact, most of the highest-paid state employees in America are college football coaches, e.g. Nick Saban, University of Alabama – US$8.85 million (AU$11.8 million).
At best, NCAA college athletes were paid solely via scholarships covering the cost of attending whatever establishment of higher learning had recruited them – i.e. tuition, room, board, books, transport – amounting to an average of just US$36,000 per year. The justification? As outlined by The Economist, students athletes were considered "amateurs" and paying them would have apparently "undermine[d] their education and hurt the integrity of the college sports." Which is a really flimsy way of serving up a plate of steaming bullshit and telling us its momma's casserole, given how blatantly the hefty bucks are involved.
Under the new change, many anticipate schools will offer most NCAA college athletes a cut of the ongoing sponsorship deals, similar to how professional leagues currently operate. The big-name stars, on the other hand, will be beating off endorsement opportunity after endorsement opportunity with a baseball bat.
"Meanwhile, the NCAA will get to maintain the figment of amateurism, since athletes will be paid for their publicity and not for playing," explains The Economist.

"Some might call it a win-win. Other athletes will keep fighting for a salary."