Reports of sex at the Olympic Games are pretty varied, from claims that it's not all that common, to an interview with one American Target Shooter who claimed, "I'm running a friggin' brothel in the Olympic Village!" While the truth is sure to be somewhere in the middle, the number of distributed Olympic Games condoms has definitely grown. In 1988 during the Seoul Games, 8,500 frangas were issued. By 2016, those rookie numbers had been bumped all the way up to 450,000 for Rio. At the Tokyo Olympic Games this year, a respectable total of 160,000 condoms have been handed out, but oddly enough… athletes won't be allowed to use any of them.
Picture this. You're in the best physical shape of your life. You've been training relentlessly for years, sacrificing everything to be at the very peak of your sport. The Olympic Games has been a dream for decades and you've finally qualified, along with 11,000 other athletes. Everyone is fit, young, and ready to blow off some steam – or so to speak – once they've finished their respective events. However, thanks to COVID, blowing off said steam will need to look a little different.
Fans of the Olympics will likely recall Usain Bolt in 2012 being found with half of the Swedish handball team in his room, just hours after he won gold in the 100-metre sprint. Whatever ways Bolt found to entertain the Scandanavian team, they are very unlikely to follow the first principle of this year's Tokyo Olympics: "Minimise physical interaction."
---
---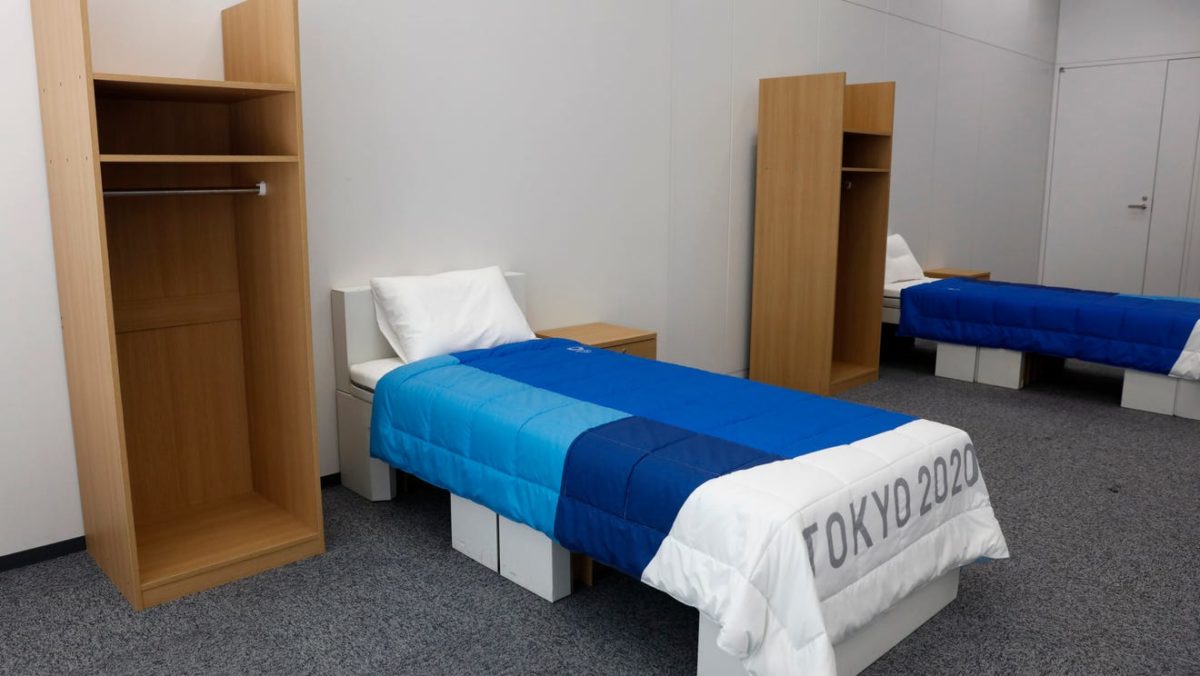 RELATED: The World's Smallest Condom Is Now Available (So Tell Your Mates)
Despite the world struggling with the coronavirus pandemic, officials at the Tokyo Olympics will still hand out tens of thousands of condoms to athletes, as is the tradition. The regular distribution of condoms began at the 1988 Olympics as a campaign to raise HIV and AIDS awareness. Though officials warn they must be kept under wraps – *rimshot* – at least until athletes leave the Olympic village.
The Olympic Playbook provided to each and every athlete outlines how they must "keep physical interactions with others to a minimum," in addition to avoiding physical contact, including hugs, handshakes, etc. Athletes who want to put the rules (and condoms) to the test risk fines, disqualification from events, and in the most extreme cases, deportation. In more ways than one, the Tokyo Olympics are shaping up to be a very different event from the one most athletes are used to.