UPDATE [14/03/2022]: 40 days after the confirmation, Tom Brady has backflipped on his retirement, announcing his return to the Tampa Bay Buccaneers for the 2022 season with the view of securing his eighth Super Bowl. The legendary quarterback posted the following statement:

"These past two months I've realized my place is still on the field and not in the stands. That time will come. But it's not now. I love my teammates, and I love my supportive family. They make it all possible. I'm coming back for my 23rd season in Tampa. Unfinished business LFG [let's fucking go]."

UPDATE [2/02/22]: After days of confusion and speculation, celebrated NFL quarterback Tom Brady has confirmed his retirement via social media. The Tampa Bay Buccaneers superstar posted the following statement:
"This is difficult for me to write, but here it goes: I am not going to make that competitive commitment anymore. I have loved my NFL career, and now it is time to focus my time and energy on other things that require my attention. I've done a lot of reflecting the past week and have asked myself difficult questions. And I am so proud of what we have achieved. My teammates, coaches, fellow competitors, and fans deserve 100% of me, but right now, it's best I leave the field of play to the next generation of dedicated and committed athletes." 
You can read the complete transcript through the Instagram gallery below & re-visit his endlessly impressive career in numbers here.
---
Original Article – The Legendary Tom Brady Officially Retires At Age 44
The question of when history's greatest quarterback would call it a day and give that cannon of a right arm some well-deserved rest has long been on everyone's mind. Now, it appears 2022 will be the year Tom Brady finally heads into retirement, leaving the NFL at the age of 44 with a whole lot of accolades.
The news was broken by ESPN via multiple anonymous sources before the NFL fired off several tweets regarding the GOAT's retirement plans. Still, it's worth noting Tom Brady himself has not yet formally confirmed the reports he'll retire after 20 seasons with the New England Patriots and another two seasons leading the Tampa Bay Buccaneers; although that didn't stop his company TB12 Sports from posting its own tweet "appearing to confirm" the showstopping decision before deleting on the sly soon after.
"When Brady, widely considered the greatest quarterback in NFL history, left the field after the Tampa Bay Buccaneers' loss to the Los Angeles Rams last weekend, he knew it was likely his final act as a football player, sources said," writes Jeff Darlington & Ada Schefter of ESPN.

"In the days since, he has spent time digesting that mindset and is preparing his retirement announcement along with the next chapter of his life and career."
RELATED: In 1999, Tom Brady Wasn't Sure He'd Make The NFL – Read His College Resume
If the multiple anonymous sources are to be believed, Tom Brady eyes retirement due to several factors – family, health, and to a lesser extent, recognising the Buccaneers are "likely to undergo a significant roster turnover." Whatever the case, the reason why the man hasn't personally made too much of a fuss probably has something to do with the fact he's been pretty adamant about avoiding a "farewell season" (and all the associated Last Dance-esque drama which comes attached).
---
---
The Buccaneers executives and coaches have apparently been silently bracing for impact in recent weeks. Tom Brady's agent Don Yee, on the other hand, has also declined to comment on his client's retirement plans at this stage – but offered the following vague statement to appease anyone hungry for a headline:
"I understand the advance speculation about Tom's future. Without getting into the accuracy or inaccuracy of what's being reported, Tom will be the only person to express his plans with complete accuracy. He knows the realities of the football business and planning calendar as well as anybody, so that should be soon."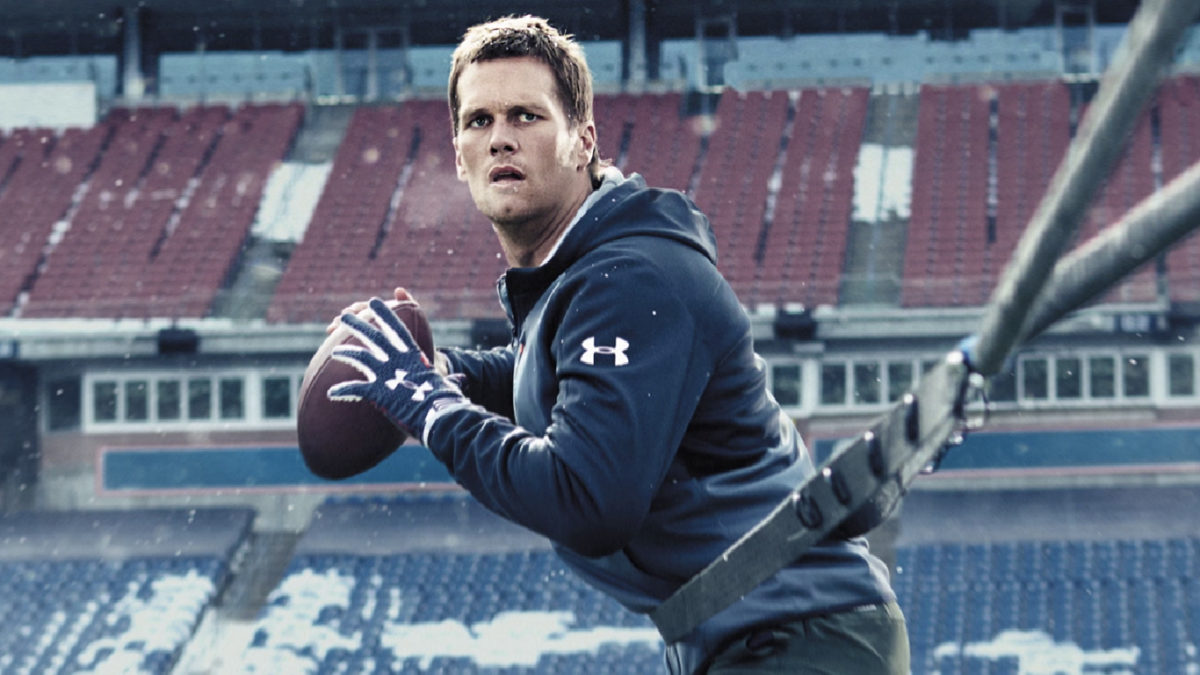 "I'll know when I know," Tom Brady previously stated during his appearance on the Let's Go podcast.
"I think for all of us, you know, we can all decompress a bit. It's been six straight months of football. Every day consumed by day in and day out football. And I think now it's just some time to spend some time with my family and spend some time with my kids."
"I said this a few years ago, it's what relationships are all about. It's not always what I want. It's what we want as a family. And I'm going to spend a lot of time with them and figure out in the future what's next."
As Tom Brady retires, take a look back at his illustrious + highly-decorated NFL career in numbers:
22 NFL seasons (20 for the New England Patriots, two for the Tampa Bay Buccaneers)
243 career regular-season wins (most in NFL history)
35 career playoff wins, 19 more than any other QB (Joe Montana was second with 16)
10 Super Bowl appearances & seven wins (most in NFL history)
Five-time Super Bowl MVP (most in NFL history)
Three-time NFL MVP (2007, 2010, 2017)
624 touchdown passes (most in NFL history)
84,520 passing yards (most in NFL history)
All-time playoff leader in touchdown passes (86), passing yards (13,049), completions (1,165)
Tom Brady's career-high 5,316 passing yards & 43 passing touchdowns are the most by a player in his final season in NFL history
92 different players caught a touchdown pass from Tom Brady (most in NFL history)
First player to win NFL championships in three different decades
First QB to start a Super Bowl win for a team in both conferences
Second QB to win Super Bowl in first season with team (Trent Dilfer was the first in 2000)
Tom Brady has more Super Bowl wins than any franchise all-time (New England Patriots & Pittsburgh Steelers have six each, San Francisco 49ers & Dallas Cowboys have five each)
Undeniable GOAT status
… not bad for a 199th overall pick who nearly made a living selling insurance.
---
---