Ahead of the highly anticipated UFC 249 headlining event that will pit Khabib Nurmagomedov against Tony Ferguson – and one that the fans have been waiting for after four cancellations – talk of what may go down is also beginning to ramp up.
On one hand, we have Nurmagomedov. The reigning UFC lightweight division champion. An imposing figure revered for his top-order wrestling skills that very few can rival. Wrestling skills that have earned him an undefeated professional record of 28-0.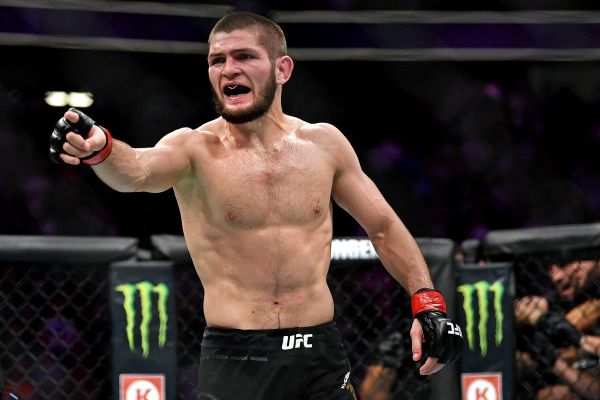 On the other, we have Ferguson. A man of an unconventional yet unrelenting style. Feared for the grit, stamina, and power he brings to every bout. And although his record is only near perfect, he holds the record for most consecutive wins in UFC lightweight history.
Ferguson's reputation demands so much respect, in fact, that even Nurmagomedov's coach, Javier Mendez, has recently gone on the record in an interview with MMA Junkie to state even he believes Ferguson cannot be broken.
"You're not gonna break this guy," says Mendez.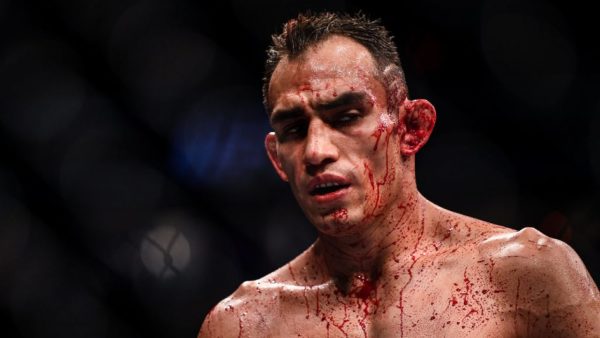 "It's not going to happen. He's not going to break Khabib. Neither are going to break. I don't see that happening. I see these guys beating each other to death before they break. They're not breaking."
When prompted about points of consideration regarding those who face Ferguson, this is what Mendez had to say.
"He's got incredible cardio and really, really dangerous elbows, Extremely dangerous. The most dangerous lightweight in the history of the UFC with elbows. Unorthodox, very effective unorthodox style. He's got the heart of a lion."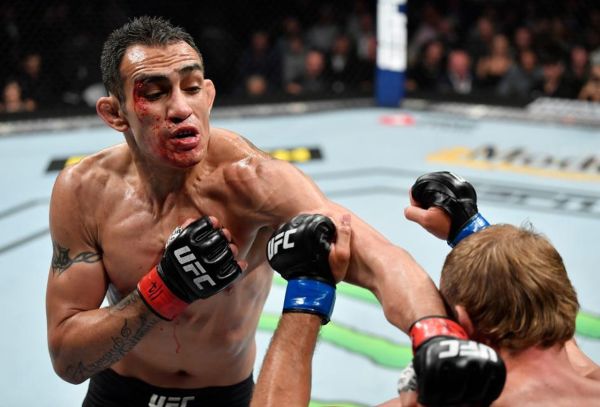 But that doesn't mean Team Khabib is throwing in the towel, either. Far from it. True to The Eagle from Dagestan's signature spirit, this is simply a challenge to relish.
"My job is to have Khabib beat him down, so I have to be on that side because I can't be another side. So we'll beat him down and we're doing everything we can to make sure that that happens. And that means acknowledging how dangerous these elbows are, acknowledging how dangerous his submissions are, acknowledging how dangerous he's with his cardio, acknowledging how dangerous he is in these areas."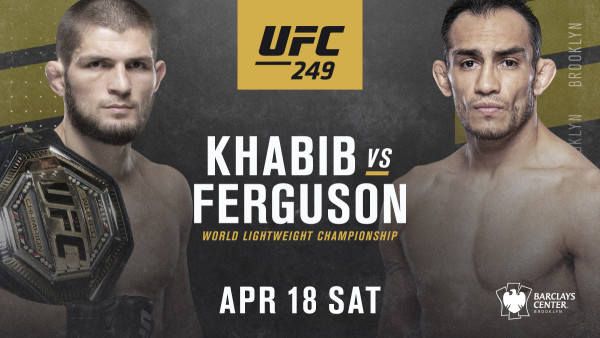 UFC 249 will take place in Brooklyn, New York on April the 18th of 2020. Nurmagomedov will obviously be facing Ferguson in the main event, with co-main events of Uriah Hall versus Ronaldo Souza in the middleweight division, and Jessica Andrade versus Rose Mamajunas in the women strawweight division,
RELATED: Dan Bilzerian Lost A Metric Fuck Tonne Of Money Betting Against Conor McGregor In UFC 246.