Over a decade ago, he was just a regular bloke kicking around southern NSW, occasionally playing rugby league for the Warilla Gorillas in a semi-professional capacity. And while he'll assure you he's still that very same guy – an aspect of his exceedingly charming everyman persona which is evident before any reassurances – these days, in the realm of combat sports, he's a king amongst men. An old-world god of violence reborn. Following one of MMA's most sensational fights this year between "The Great" one himself (23-1-0) and submission specialist Brian Ortega (15-2-1), BH was fortunate enough to interview reigning UFC Featherweight Champion Alexander Volkanovski while he was counting down the minutes in hotel quarantine.
Here's how it went.
RELATED: We Spoke With 'The Sopranos' Creator David Chase
---
---
---
BH's Alexander Volkanovski Interview
So the question on everyone's lips right now coming off potentially MMA's fight of the year, the sport's own response to Deontay Wilder vs Tyson Fury III, even – has your spine recovered from lugging around those 100kg balls of steel?

[Reception cuts out. Volkanovski asks me to repeat that last bit. The joke becomes 45% less funny the second time around.]
Oh, [Laughs.]. Sorry mate, that went over my head. I getcha now. I caught on eventually, I caught on eventually [Laughs.]. Well, that's it mate. Obviously there was a bit of technique there but I had to dig deep, you know what I mean? I had to let them balls hangs and fucking… sheer will and determination. And just do what I had to do. Hold my breath and survive.
It was definitely crazy, man. It was a crazy submission and I did whatever I could to defend that. It didn't seem to be working at the start, but I was never going to tap or give up. Just had to keep trying even if it wasn't working, I kept trying anyway. Tried to stay with the pace and last as long as I can, hopefully his arms burn out before the blood and oxygen goes out to my brain. My back's all good though [Laughs.].
To the untrained eye, anyone could see Brian Ortega's guillotine was on tight, but once you break down the technical details – mounted position, grapevined legs, hips pinned so zero mobility etc. – it's even more nuts to think about how you survived that.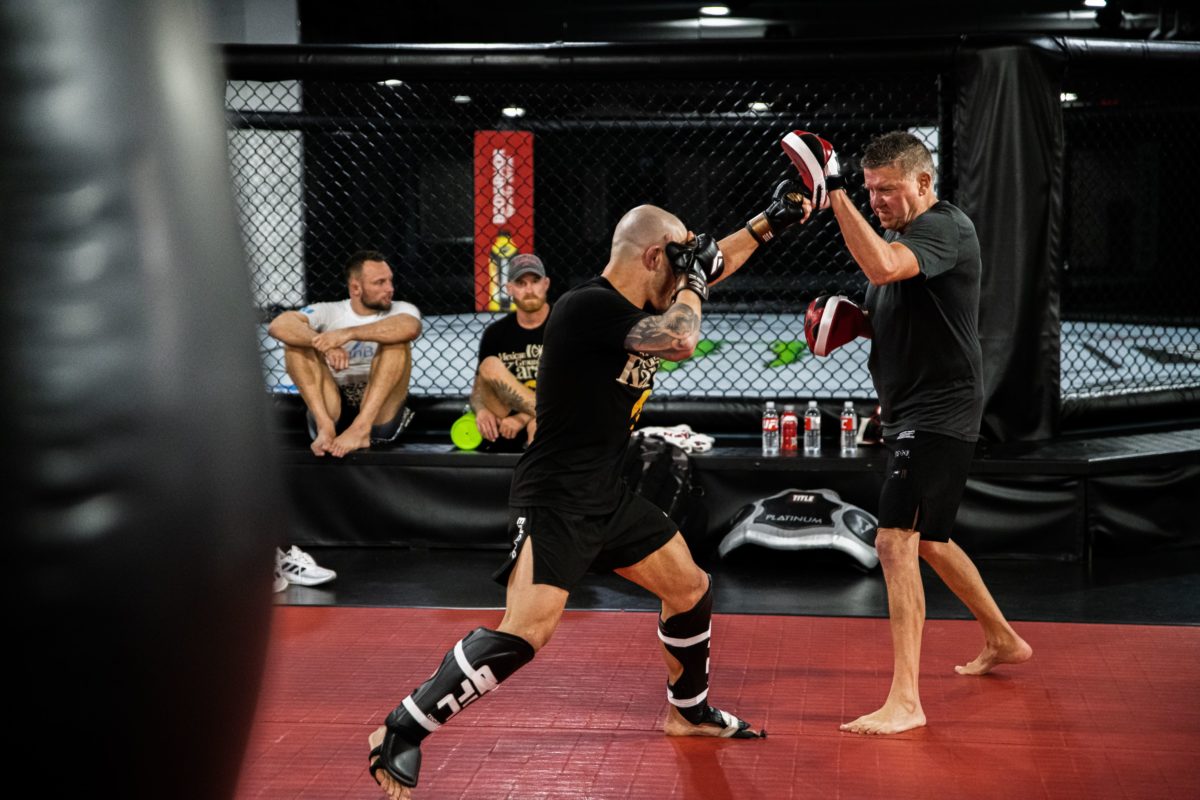 From the beginning, it was obvious you were going to take his grappling very seriously. You enlisted Craig Jones for your training camp, like… it doesn't get more serious than enlisting a member of the Danaher Death Squad. During the actual training itself, was there a heavy focus on submission escapes and getting out of those less dominant positions or was it a more generalist sort of approach?
I'm usually hard to get into those positions, so I'm usually doing a lot of prevention anyway. Every time I'm sparring, every time I'm grappling… any time someone's attempting a submission, I'm going to cut 'em off before they can get close. I'm going to stop it.
When I was drilling for this fight, I wanted to make sure – and Joe Lopez of Freestyle MMA made sure – we were in these positions as deep as we could. So a lot of my drilling was starting off in the worst positions you could, like getting people to put me in a guillotine, adjusting their body until they're very, very comfortably with finishing the submission, and then I try get out. I would constantly be trying to do that kind of drilling because I was pretty comfortable there and I'd let them… I was literally telling them to get it deeper. I'm like, "Adjust it more because I'm still all good here."
---
---
"I put myself in the worst positions possible just so I could figure a way out of it. And you see me, I didn't panic one bit."
It's like you said – you don't need to know much to know that was deep. That was deep, and trust me, it felt as deep as it looked. It wasn't a case of, "Man that looks deep but he must have had space." There was fucking no space [Laughs.]. I did whatever I could do to make space, and don't get me wrong, I eventually made space through consistency…
Fighting the hands…
Yeah, exactly. Things that didn't seem to be working early, but eventually broke through… Being able to train with Craig was great even though I didn't have him all camp. We would send videos and be like, "Oh good." And then adjust things if I needed. Once he came for Fight Week and we went through things he was happy with everything I was doing.
The plan was to not be put into the positions at all but if we did get into those positions, we would be ready. That's the type of guy I am, I'm always going to be prepared. A lot of people were like, "Why'd you shave your head, you didn't have a barber?" So my head could pop out if I was in a guillotine.
And because Bold Volkanovski is peak Volkanovski.
That's it mate, I'm telling ya. It's here to stay. The feedback has been nothing but positive for my bald head. The Rock retweeted me and said, "Welcome to the club." And I was like, "Well fuck, can't leave the club now, can I?"
With elite fighters such as yourself, you have the maintain this I-Fear-No-Man kind of mentality. How do you balance someone like Ortega's calibre while also maintaining that mentality?
---
---
I don't fear any man. There's no fear of this person hurting me or my opponent doing anything like that. There's a fear of losing. You can beat my ass up and I don't care. I don't care how much pain you put me through, does not matter.
"You putting me through pain isn't taking money away from my family, isn't going to take my belt away. So I don't care as long as I win."
I will always respect that there could be ways they could win. Even though I'm a lot better than these guys, they only have a punch's chance, and submission's chance, and all that type of stuff. Nine times out of 10, I beat these guys. But there's still a chance.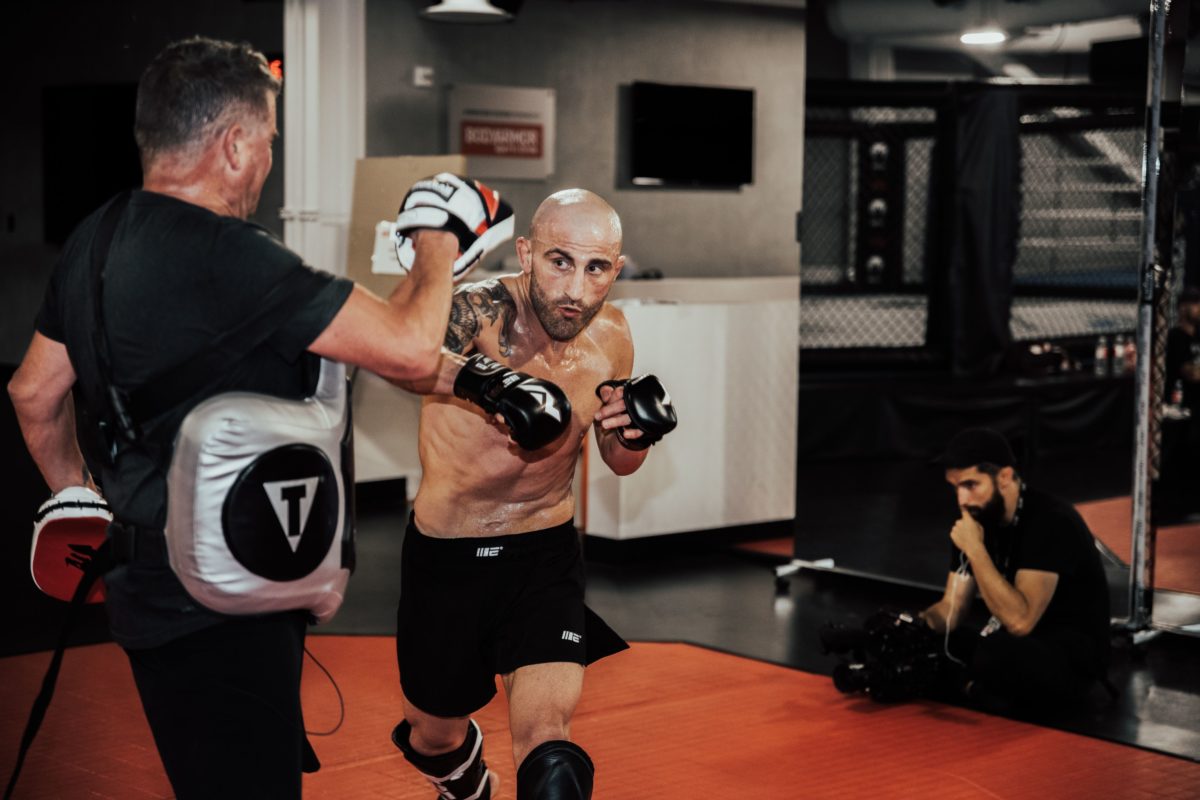 So you're now on a 20-fight win streak. Is it very much like, "Don't look down" – when you're climbing up high, the last thing you want to do is look down and psyche yourself out, you just want to keep going? How do you manage the pressure?
I hear what you're saying. It's not so much as fear of losing the win streak. To be honest, I don't give a shit about that. Like I told you, there's a fear of losing purely because they take the belt away from me and my family. They take away money. I want to be successful. You take the belt away from me, I ain't successful anymore.
I lose a lot once I lose that belt. I only care about who's in front of me, the next opponent. Don't get me wrong, it's cool when people throw stats at me like this… the only reason why I know it is because everyone keeps drilling it into my head. I don't usually care.
At this stage, you've proven yourself worthy of the throne on multiple occasions. Is it now more about building a legacy that no one can fuck with?
I'm growing more into this whole legacy thing. It wasn't that long ago… man if I had this interview a year ago, I would've just pushed this entire legacy thing aside. I am fighting for a legacy now, I feel how important it is. Again, my motivation is my family. My legacy isn't my motivation. But I am realising how important legacy is purely so I can look after my family.
---
---
You become pound-for-pound #1, the GOAT of the featherweight division, and all this type of shit – that's money, that's success, that's going to feed the family for the rest of your life.
"I refuse to lose because I've got to put food on the fucking table, and that's that."
I used to just go through the process, keep myself level-headed, and go with it. Now I'm sort of enjoying this process of playing the game, legacy and all that. I'm really growing into wanting that as well. It's pretty cool. I want to bring the energy every time I'm in Fight Week.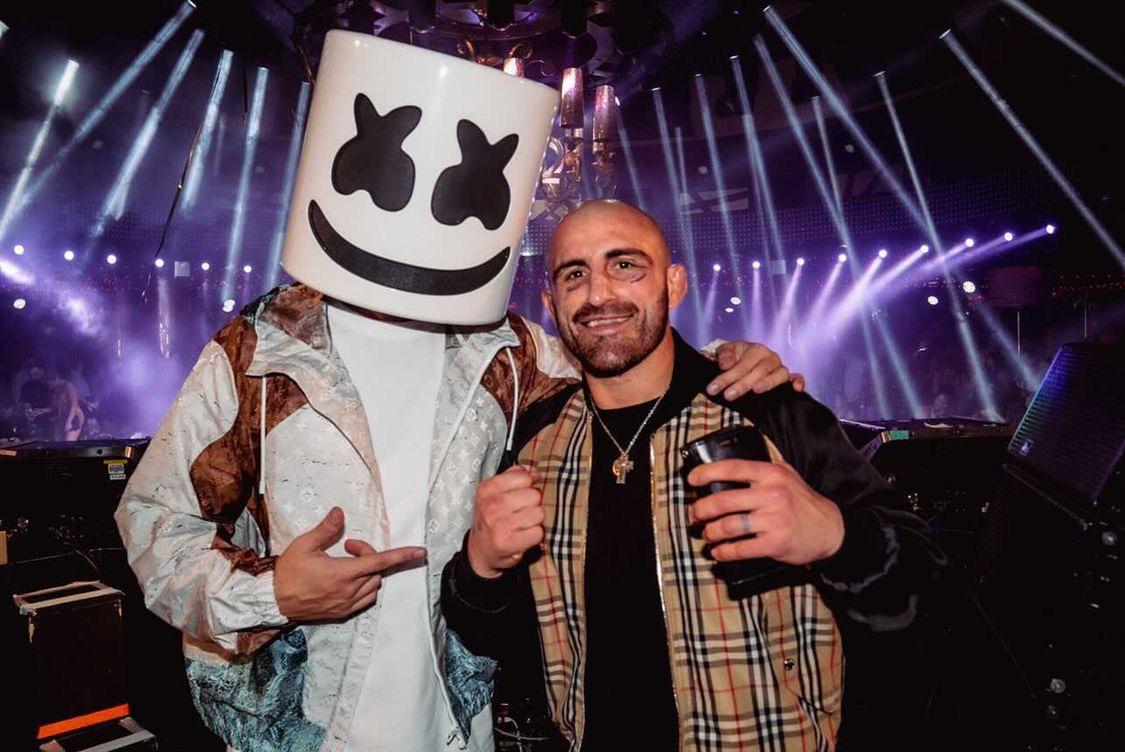 Right, like Russell Crowe in Gladiator.
"Are you not entertained?!"
That's a very pragmatic approach. You want your legacy to be nothing more than hard work.
The legacy's going to come with the type of person I am anyway. I'm going to bust my ass, I'm going to make sure I win.
Everyone's always badgering you about who's next: "Are you going to complete the trilogy with Max Holloway? Are you going to shut Conor McGregor up? Are you going to go to lightweight and become a double champ?"
---
---
But here's a slightly different spin on the question: if you could fight anyone in the UFC from any time in history – and in their prime – who would you pick?
At their prime… It would have to be Conor. I've already taken out every other major champion in my division that wasn't Conor. We talk about pay, the money, the legacy, and all that sort of stuff. Having that fight in his prime is – again, I'm coming for that GOAT status in the featherweight division, I'm not too far from it.
"If had that opportunity to take Conor out, I would already have that GOAT status."
Hopefully, it can happen, he's obviously tweeting. And that's just a compliment. He's tweeting because he's seeing a lot of hype, a lot of people are talking about me and Ortega's fight, he wanted to insert himself into that conversation. So I'll take that as a compliment.
I'd move up to fight him… whatever weight. I'd be more than happy to do that. It's a fight that everyone would want because we're talking about money, the whole circus, and it's all about entertainment, I told ya. I'm coming in for this whole entertainment thing.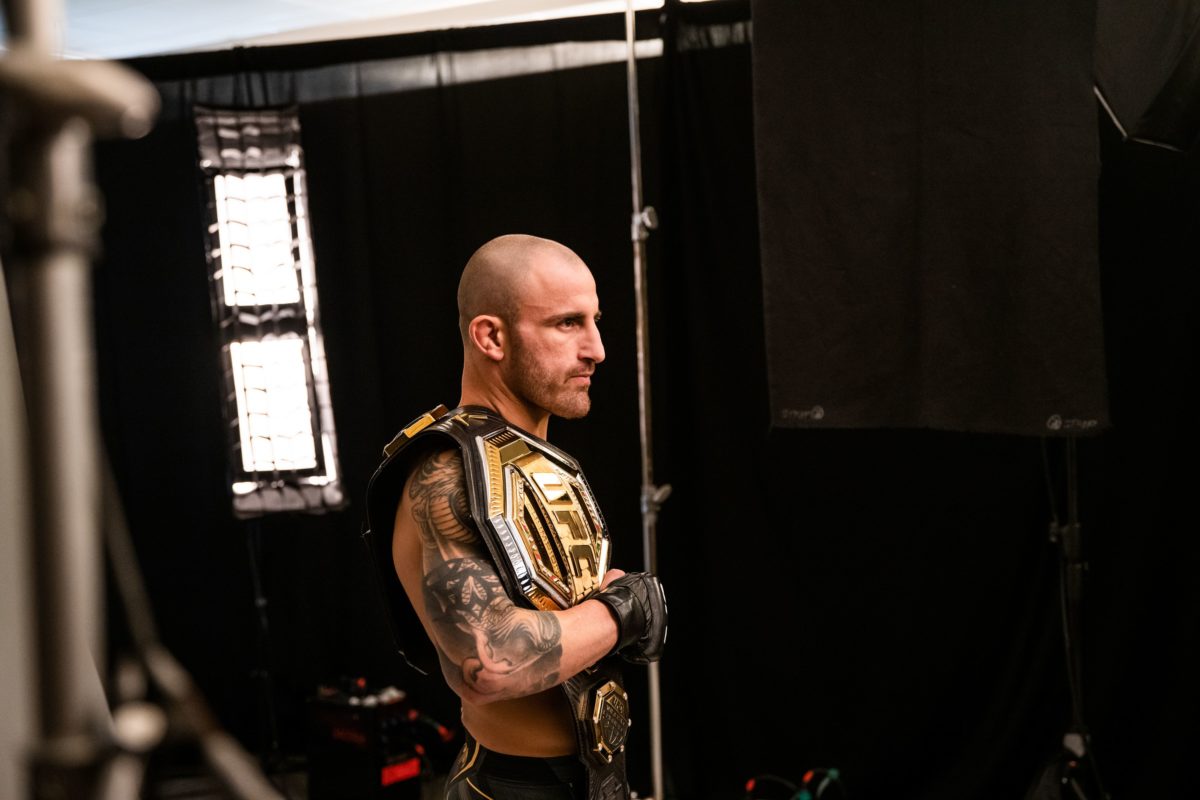 A little birdy told me you're currently looking for a new watch. What are you looking for specifically right now?
Man, this goes into what I've been telling you as well. I feel so normal, I'm just a normal bloke. And that's exactly why I want this. I want a statement piece for myself that I can look at and think, "Yeah… I deserve this." Appreciate being able to have that watch. A reminder of who I am and what I've accomplished.
"You're a UFC champ, you deserve a fucking Rolex."

---

---
Of course, it looks good, people recognise what it is, but it's more for myself. A year ago, this interview would've been very different. I kept my belt in my cupboard. Like, I'm telling you, it sat in the cupboard and it collected dust. But the last couple of months, the last month and a bit, I had it out when I was doing interviews. Fight Week I had it out. Just a reminder I deserve to be where I am right now.
Can I suggest an Audemar Piguet Royal Oak instead of a Rolex? It'd match your belt, the bezel is an octagon. On steel, it's clean, understated. And I know for a fact your Fight Night Bonus would definitely cover it.
I might have to give that a look.
---
Now that you've read our Alexander Volkanovski interview, check out some of BH's previous yarns with high-profile figures here.