Dior is celebrating Europe's summer the right way this year, with the release of a surfboard as a part of the Dioriviera capsule collection. While not exactly the haute couture wheelhouse you'd expect from the French fashion label, its craftsmanship-focused manufacturing and price tag are exactly what you're used to seeing from Dior.
The electric blue surfboard features an intricate art print on the top side of it, while the underside features Christian Dior branding framed by a set of white stripes along the length of the board. It also arrives with a specially designed travel bag in matching colours.
Never known to take a shortcut in the creation of its garments and accessories, the surfboard was manufactured in the heart of the Basque Country in France, with its design first imagined by Dior's creative director Maria Grazia Chiuri. The hand-finished board might raise an eyebrow or two down at your local break, but once you get a closer look at the Toile de Jouy print, it's hard to argue with the level of dedication that has gone into creating the board.
---
---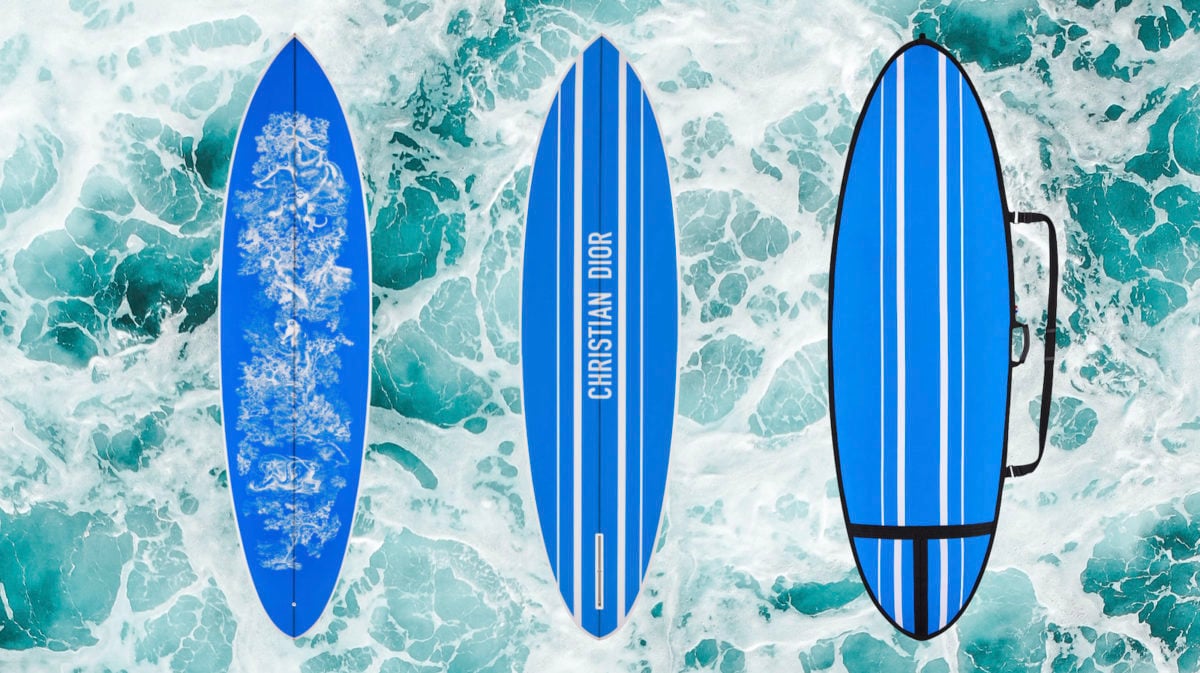 RELATED: First Look: URBNSURF Sydney Set To Open In Early 2022
The board is constructed from a blend of polyester, polyurethane foam, fibreglass, and three-ply lime wood, which are designed to make the board both robust and responsive out in the surf. Unfortunately for those who prefer a specific-sized board, the Dior surfboard is only available in a 7-foot length.
The board is currently available for sale at Dior boutiques, arriving with the not insignificant RRP of $15,000. It's a lot of clams for a surfboard, but if you want a board that matches your outfit, this is the way to go.