Having recently allowed Architectural Digest to enter his home for their latest cover story, we learned a whole lot about Drake and his design tastes. The sprawling 50,000 square foot mansion hosted everything from the obligatory studio, NBA regulation-sized court, dedicated accolade room, to something else that has caused a stir in headlines the world over – Drake's bed, a custom job with a US$400,000 price tag.
"The bedroom is where I come to decompress from the world at the end of the night and where I open my eyes to seize the day," Drake unironically stated to Architectural Digest. I know, right?
"The bed lets you float, the shower lets you escape and gather your thoughts, and the closet makes you want to talk to yourself while you're getting dressed."
For those of you who haven't had a chance to take a peek inside the property since dubbed "The Embassy", I implore you to do so. If not out of genuine curiosity, then for the sheer novelty and additional context. Anyways, back to what I was saying…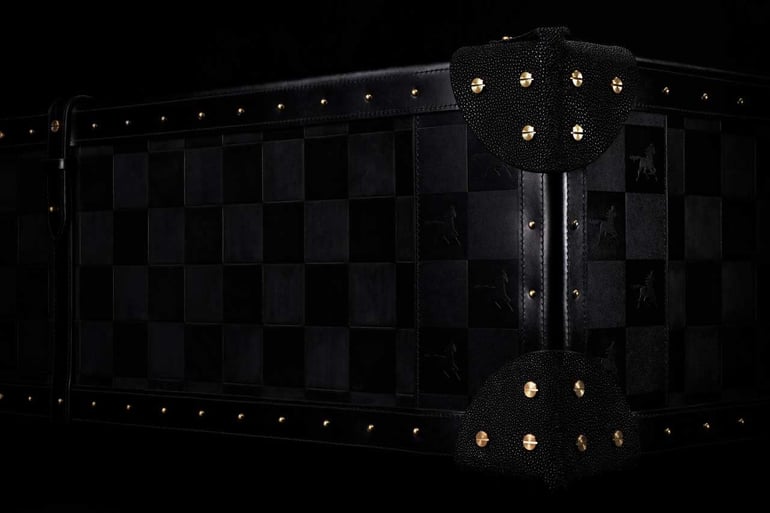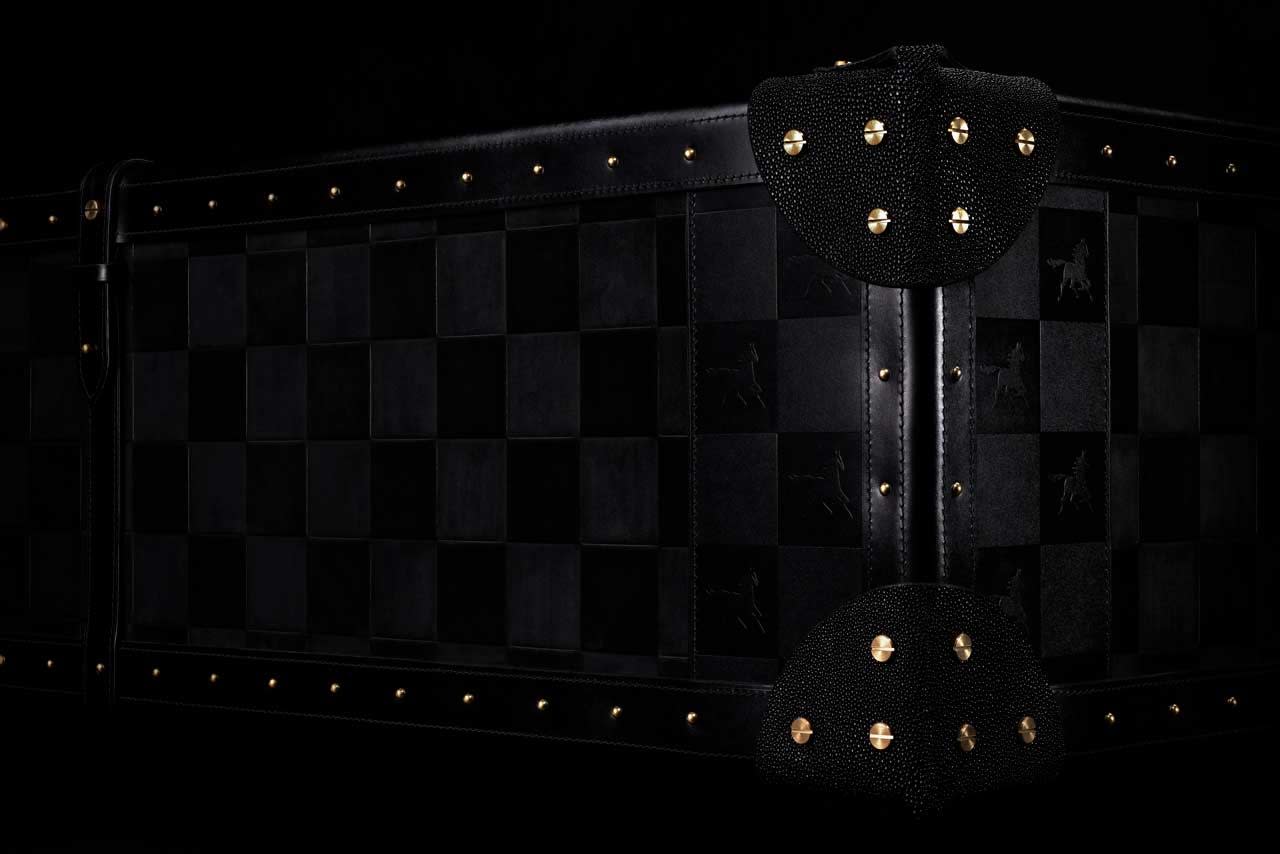 As you'd expect, the bed has also been spectacularly dubbed – "Grand Vividus". Produced by the internationally renowned Hastens – a fifth generation bespoke Swedish bed-maker favoured by the high-profile – mattresses alone by these artisans of sleep usually goes for US$15,000 a pop. So why exactly are these beds so expensive?
Not only does the price tag buy all the natural materials and dedicated work hours; most notably, it also buys a guarantee of lasting 50-100 years. Astounding considering many of us will burn through at least a handful of mattresses in a lifetime, a lifetime unlikely to exceed 100 years at this current point in time.
In terms of the materials of a Hastens mattress, one can expect to find a combination of wool, cotton, flax, and even horse hair within it. One can also expect heightened Hastens mattress springs, which apparently feature far more coils than your average mattress spring to offer extra support and comfort.
"How many springs, how many turns, and the last thing is layers of horse hair," explains Linus Adolfsson – owner of Hastens Los Angeles – when prompted about the US$400,000 question.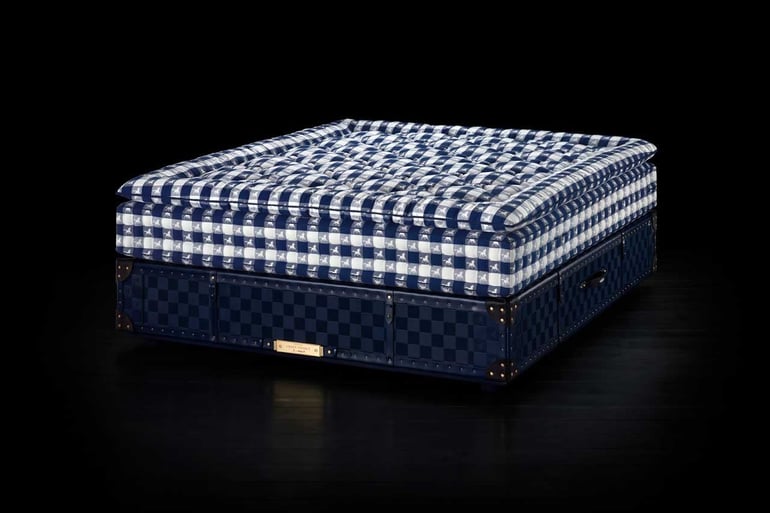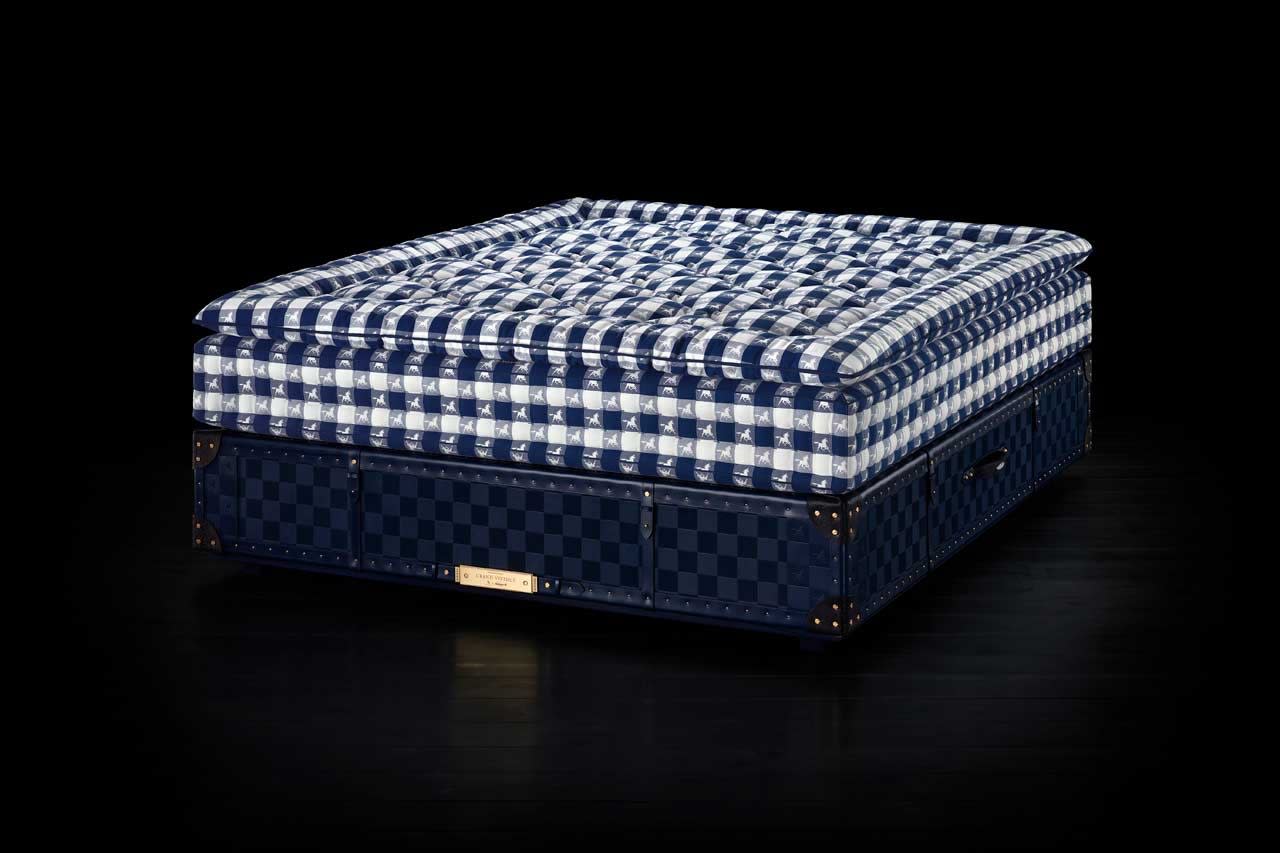 "More horse hair allows for the bed to conform more, and allows for the bed to breathe more. That is the general thing. If we look at the beds from $10,000 and up to $390,000, it's a very big difference in the amount of materials."
Additionally, just to make this entire affair even more ridiculous in comparison to our ordinary civilian lives, the purchase of a Hastens bed comes with three to five home visits from a Hastens team each year – just to flip the mattress. At no additional cost.
Drake's bed – the Grand Vividus – was the product of approximately 600 crafting hours and weighs close to 500kg. While the internal composition of the bed is identical to any Hastens bed, what sets it apart and bumps up the old price tag is the sleek exterior. As you'll see in the gallery below, it features leather details in the straps and gold hardware, a reference to Hastens' origins as an 18th century saddle-maker.
"This is the first time when a mattress truly became a design object," says Adolfsson.
"What design means is functional art. So seeing a mattress with just the most beautiful designed objects in the world, to truly be a masterpiece, is going to make this launch so crazy and so interesting."
At the end of the day, Drake's bed totalling US$400,000 isn't all that ridiculous when you consider a) his staggering net worth, and b) the fact that humans spend about 30% of their lives in bed – potentially more for someone like Drake, given what we know about hip-hop / pop star antics behind closed doors. No one bats an eye at the purchase of a car valued at the same price, yet we drive far less than we rest.
Currently, there is quite the waiting list for a Hastens Grand Vividus bed and a total of ten beds reserved. Find out more here.