Last month, we reported on a portable hot tub with quite a hefty price tag attached to it. Today, we've stumbled across a more affordable inflatable hot tub; and while it's no Aldi inflatable spa, at just $1,000, it's a fairly attractive offering. An offering that I daresay will make settling in for the COVID-19 long haul far more bearable come winter.
Feast your eyes on the Luxury Aqua Spa. An inflatable hot tub that comfortably seats six and is apparently "the ultimate in quick relaxation". With a capacity of 1,000 litres and a diameter of 2.1 metres, it's not just spacious. It's also quite durable.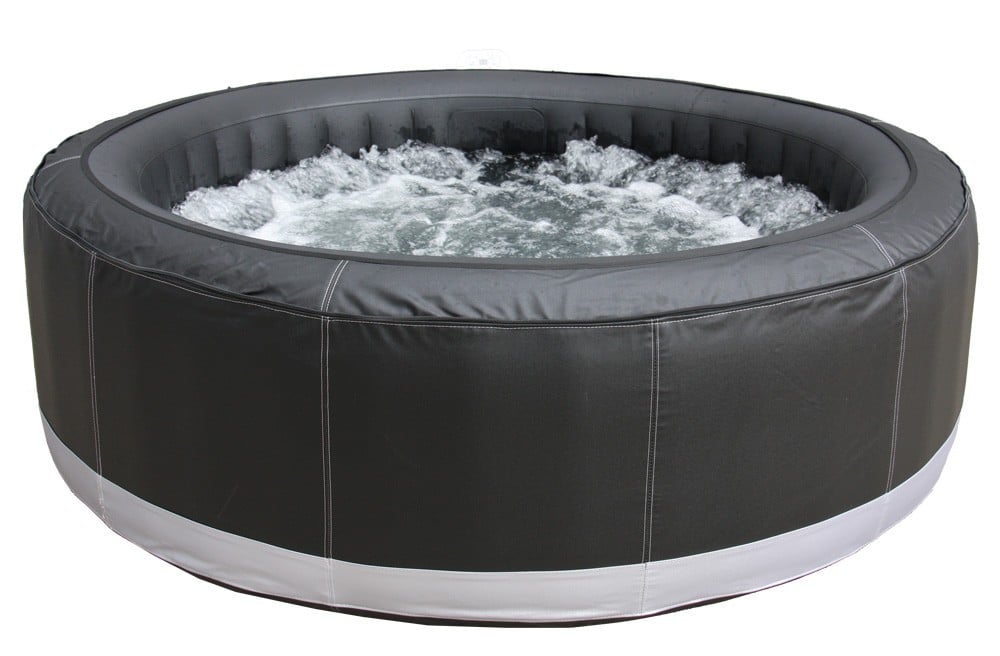 As manufacturer Aqua SPAS assures, the inflatable hot tub in question is comprised of a thick PVC structure with a PU leather lid. The very same materials used for white water rafts. As an added bonus, the whole thing takes its final physical form in approximately five minutes.
---
---
When it comes to function, the Luxury Aqua Spa isn't a slouch, either. The kit comes with a revolutionary dual core heating system, capable of cranking all the way up to 42°C with a total of 130 bubble jets surrounding the edge. In other words, well equipped for those frosty max-relax nights.
The Luxury Aqua Spa comes with:
1 x Aqua Spa
1 x Inflatable Insulation Lid
1 x Inflation Hose
1 x Outside Cover & Clip Lock Lid
1 x Floor Mat
1 x Combination Lock
1 x Filter
and 1 x Storage Box (50cm x 53cm x 75cm, ~40kg)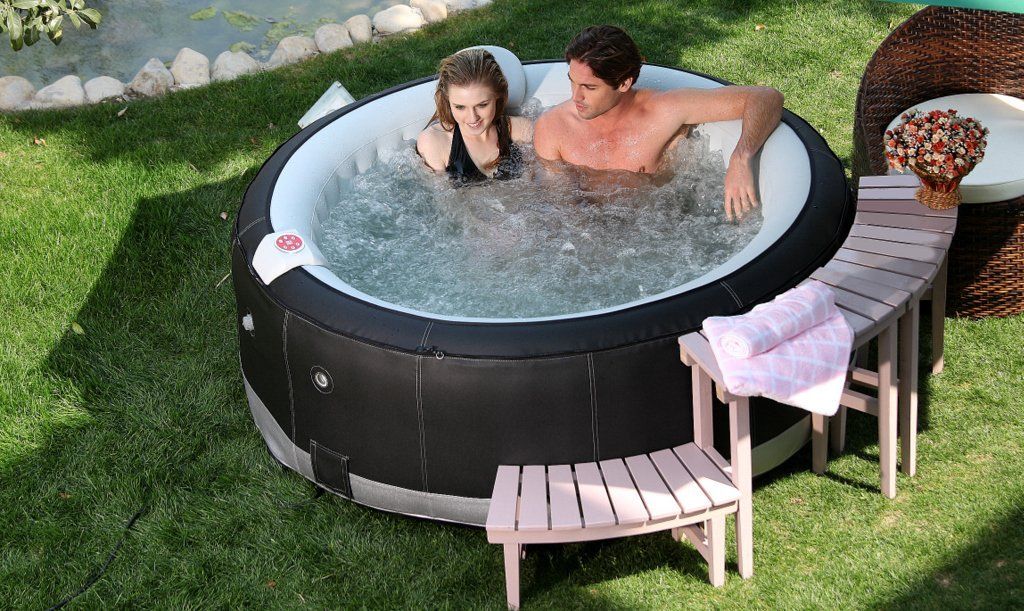 Find out more at aquaspas.com.au.