It was 1960 when Persol released the first-ever pair of folding sunglasses to the market in the now-iconic 714, a silhouette that quickly became the go-to for Steve McQueen himself. This year, the Turin-founded manufacturer has released the Persol PO3274S, the second-ever foldable frame from the famed Italian eyewear maker.
It's remarkable to think that the Persol 714 is due to celebrate its 62nd birthday this year, as an instantly recognisable shape that has been copied and imitated as much as any other frame over the decades since it was first imagined. The 714 was originally a tweaked version of Persol's 694 style, which had the added benefit of being more compact to store thanks to its multiple folding hinges.
Now more than half a century later the Persol PO3274S makes its debut as the successor to the 714 throne, boasting a carefully considered update to its design that sees the folding stem move from the outside to the inside, instead of from the top downwards. The Persol PO3274S is also the first frame from the brand that is composed of a blend of acetate and metal that makes them sturdy, while also visually engaging.
---
---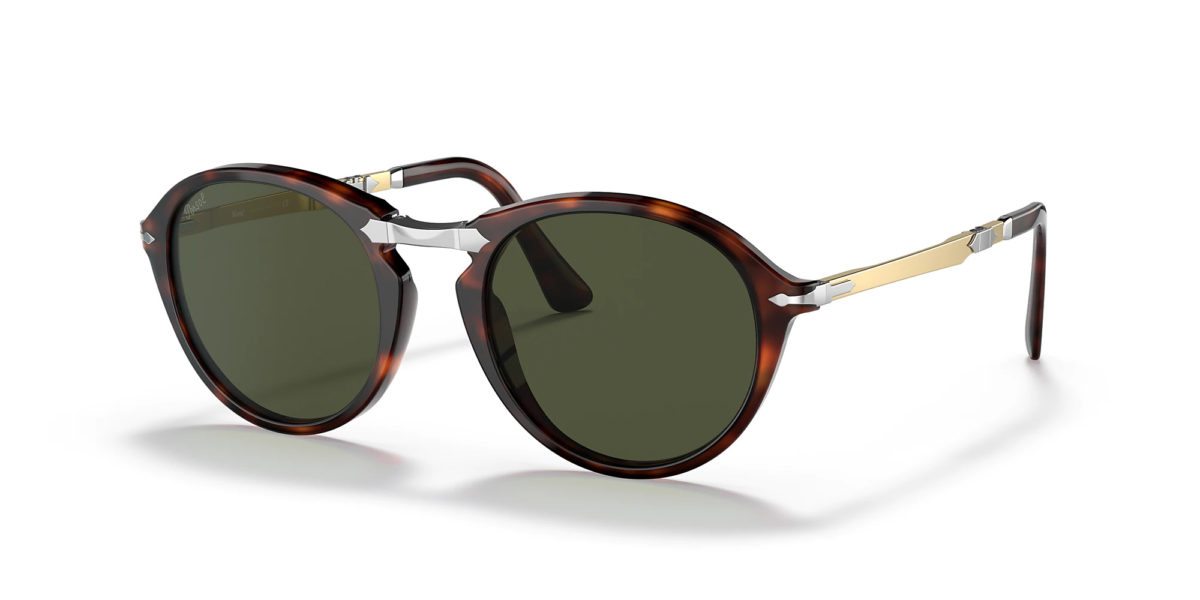 RELATED: Jeff Goldblum's Jacques Marie Mage Sunglasses Collaboration Is Poolside Perfection
The freshly announced folding frames are available in a quartet of variations, which include Havana, Black, Transparent Violet and Caffee, as well as a trio of lens colour options that are Green, Light Blue or Dark Grey. You're further spoilt for choice with the option of either Barberini or premium glass sun lenses, both of which offer complete 100% UV protection from the harsh Australian sun.
While summer might be in the rearview mirror Down Under, there's absolutely no reason why you can't get a little proactive with your seasonal accessories and take your eye care a little more seriously. Plus, if you happen to enjoy a June/July sojourn to the warmer weather of the Northern Hemisphere, you'll already have the perfect pair of shades. If you order now, the Persol PO3274S is expected to be delivered by May, with an RRP of US$408 (AU$570).