It doesn't take much to have a proper summer. All you need is some cold brews, banging tracks, a bit of semi-decent weather, and while not always necessary, some semi-decent company doesn't go amiss, either. Determined to get you halfway there, Houston-based "marine audio specialists" Wet Sounds Inc. has produced the Shivr-55 boombox esky.
The hybrid session kit you see before you eschews gimmicks for certified functionality. Making the rounds at trade shows as "the world's loudest cooler", the ever-durable, water-proof, and Bluetooth-enabled Stealth 6 DSP Speaker System provides 200W of precision sounds bolstered by a 200W amplifier tuned for the very best sound at every volume level; for the analogue operators out there, you can also plug in via auxiliary cord. The lithium-ion battery offers approximately 8 hours of play time.
RELATED: Sea-Doo's Fish Pro Is The World's First Dedicated Fishing Jet Ski
---
---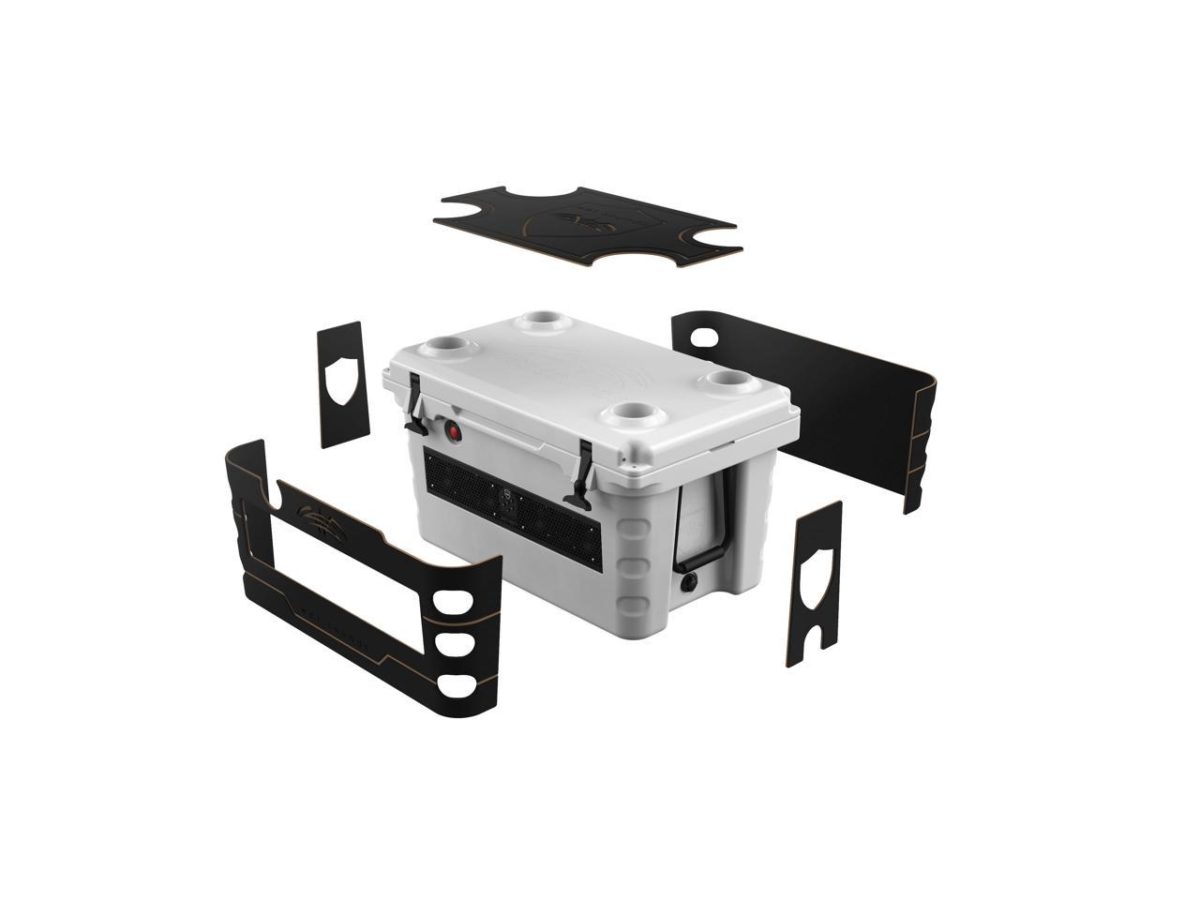 In terms of actual storage, this icy treasure chest has a maximum capacity of 55 litres that's reportedly big enough for a respectable total of 48 cans (give or take). You'll notice the bright red button up front, which is a pressure release valve to prevent "cold pressure" building up prior to opening; while the Easy-Flow drain spout lets you expel the melted ice in an incredibly convenient fashion. All within a sturdy double-wall construction.
The Shivr-55 boombox esky currently retails for US$899.99… quite the worthwhile investment if you ask us, especially given you can take this just about anywhere: the beach, fishing trips, camping, bushdoofs, BBQs, and so forth.