Sit down for this one, fellas. Because if you're anything like me, you might actually blackout. An entire array of Hollywood memorabilia is set to be auctioned – and among them is none other than Maverick's helmet from Top Gun.
Worn by Tom Cruise himself – who portrayed fighter pilot Pete "Maverick" Mitchell in the original 1986 film – just imagine what you could do with this god-tier piece of kit; what it could soon be within your everyday life. The hottest sesh helmet around, the ultimate mantlepiece flex, history's greatest popcorn bowl – there are no limits.
How much will this cost? Estimates have placed it at a value between US$50,000 and US$70,000. But keep in mind this is an auction – meaning a hearty round of bidding may drive the price up. Best fire up that group chat to rally the troops for a collective investment.
---
---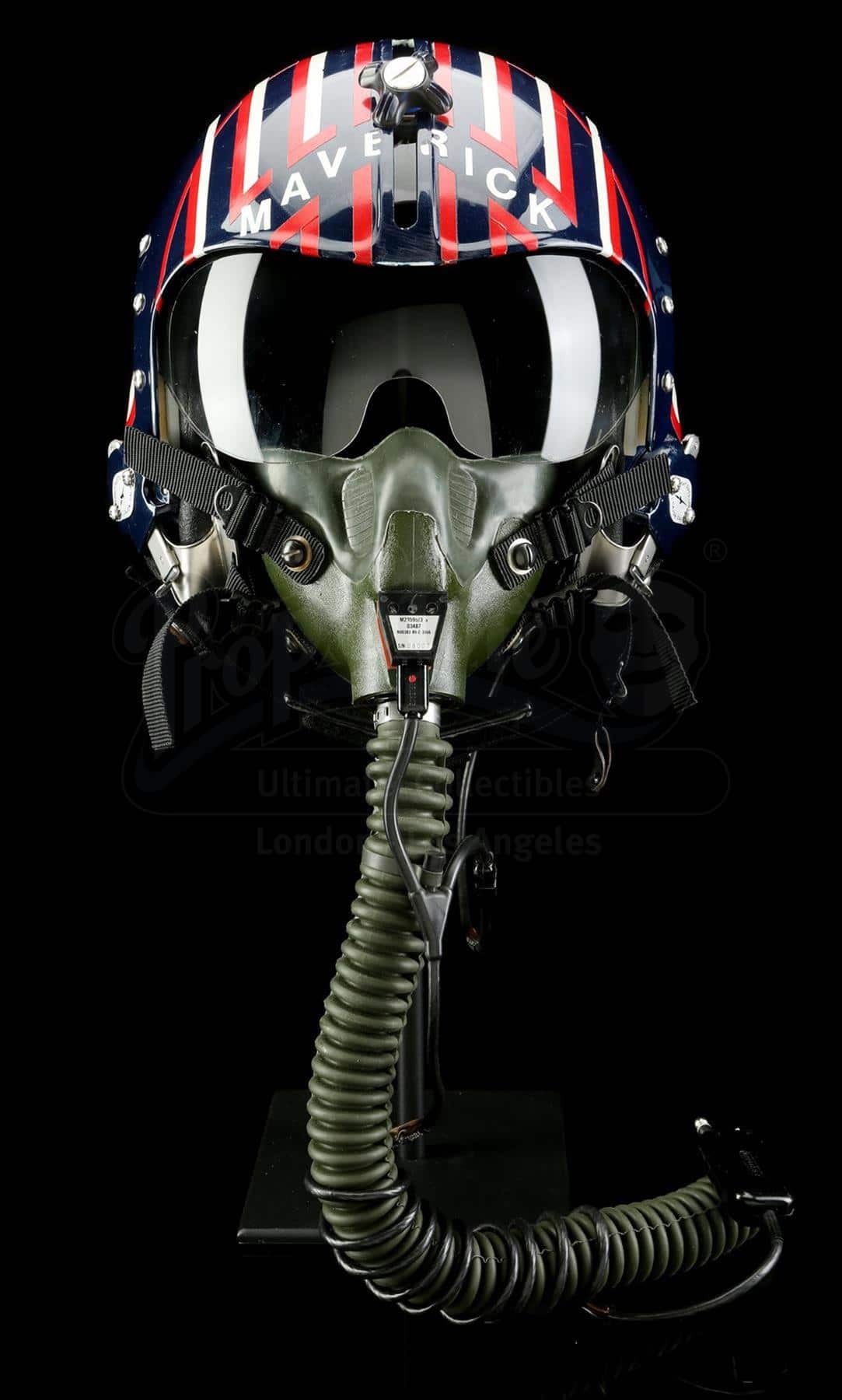 Other hot-ticket items available include:
Rocky Balboa's Boxing Gloves: US$12,000 – US$16,000
1977/1978 Darth Vader Promotional Costume with Helmet: US$150,000 – US$250,000
Obi-Wan Kenobi's Dueling Lightsaber Hilt: US$25,000 – US$35,000
Ron Burgundy's Blue Suit: US$3,000 – US$5,000
Rick Dalton's Yellow Cadillac Coupe De Ville: US$45,000 – US$55,000
Cliff Booth's Blue Karmann Ghia: US$20,000 – US$30,000
The auction in question will be hosted by Los Angeles-London operation Prop Store from August 26th to 27th.
Find out more about Maverick's helmet and all the rest over at propstore.com.
Related: 13 Best Motorcycle Helmets In 2021 [Brand & Safety Guide]