I've said it many times before, and I'll continue to say it until I'm senile and drooling in a geriatrics ward: OGs never die. Which is exactly why Versace is re-releasing the Notorious B.I.G's signature Medusa shades.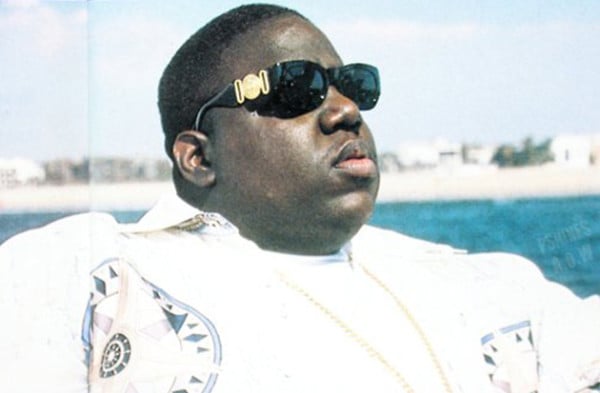 Versace was something of a staple for the 90s/early 00s hip-hop scene. In addition to Biggie, names like Lil Kim, Ghostface Killah, Diddy, and even Biggie's number one rival, Tupac, were all on the roster for public Versace love. Even now, Versace remains a symbol of success and luxury (though this is by no means limited to hip-hop). From T.I in 2010 to 2 Chainz in present day, and the Migos somewhere in between… the general hype for Versace Medusa sunglasses has well and truly been revived.
This re-issue comes fresh after the announcement that the Italian fashion house was bought up by Michael Kors for a cool $2 billion USD ($2.12 billion USD to be exact). And with this acquisition came a few objectives, such as "building out" e-commerce business, as well as expanding both men's and women's accessories and footwear from the current 35% of the business to 60%. Something we could very well be witnessing with this latest move.
---
---
The Medusa shades re-issue will come in two different lens options. But never fear, those shiny gold heads on the temples will remain in classic form. They're currently selling as we speak both online and at select retail locations for $295 USD ($418 AUD).