A multi-tool is about as functional as gifts get, and these Alox Limited Edition Swiss Army Knives from Victorinox are as uniquely special as they are practical.
The signatory aluminium scales of the 2019 limited edition are adorned by a striking gold colour. Each item has the year on the back and comes with its own certificate in a gift box; here are the 3 options below.
Classic Alox Limited Edition 2019 in Gold, RRP $89.95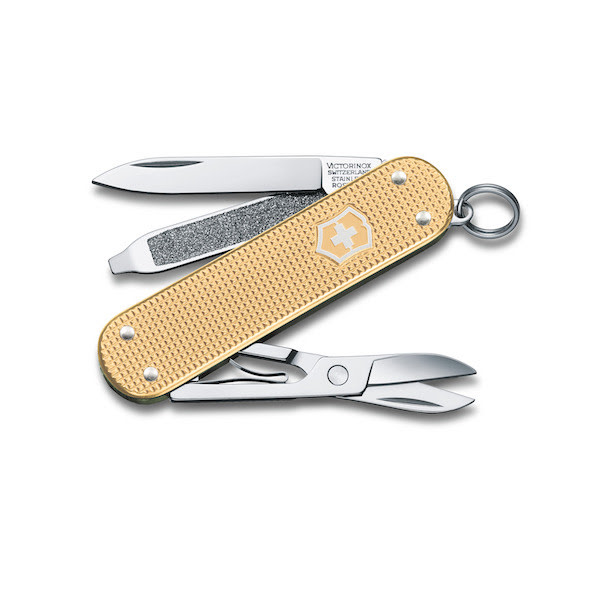 At a length of just 58 millimetres, the Classic Alox includes handy features such as a blade, a nail file, a screwdriver, scissors and a key ring.
---
---
Cadet Alox Limited Edition 2019 in Gold, RRP $110.00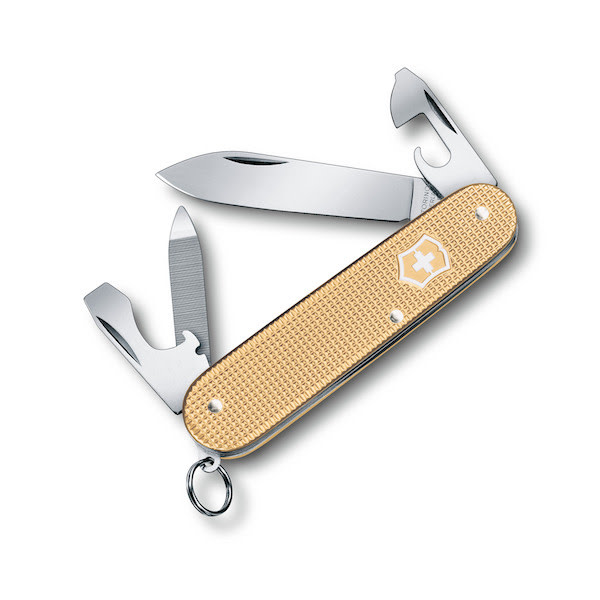 The Cadet Alox, at a compact length of 84 millimetres, is equipped with a nail file, a nail cleaner, a large blade and other useful tools such as a bottle opener and a can opener. When have you ever not needed a bottle opener? Exactly.
Pioneer Alox Limited Edition 2019 in Gold, RRP $115.00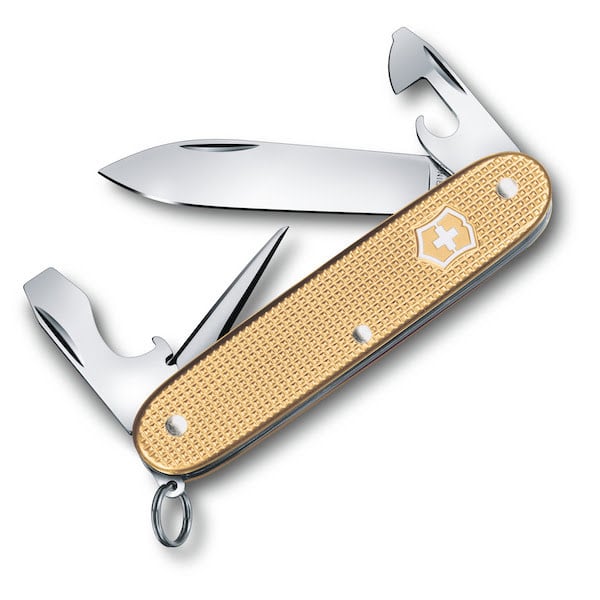 The Pioneer Alox is an exceptionally reliable tool that you can count on wherever you go. This 93-millimetre model features a blade, a reamer, punch, a can opener (with a small screwdriver), a bottle opener (with a screwdriver and wire stripper) and a key ring.
Snap one up at Victorinox.com