While summer calls for aquatic, fresh and citrus-spiked scents, winter calls for elegant and enveloping notes that leave an intoxicating trail. Many of life's simple pleasures are best enjoyed in the winter season, and a deeper, purposely chosen, niche eau de parfum, is certainly one of them. As we dip into the colder months, it pays to be aware of the best winter colognes and men's fragrances you can buy in 2022.
First there are a more than a few things you should know about men's scents in winter. We asked Agence de Parfum's olfactory oracle, Michael Marzano about why rich oriental, oud, leather, wood and smoke characteristics reign supreme in in the colder months, as well as the common ingredients you should be looking out for if you want to pair cologne with season as immaculately as you'd match men's fashion with weather.
---
What Makes The Top Men's Winter Fragrances Last?
When the body is exposed to temperatures that induce shivering, blood supply moves from your skin to warm your internal organs, meaning a winter fragrance needs to offer greater projection.
---
---
The reduced body heat that results from the movement of blood struggles to disperse scents, meaning lighter fresher scents tend to fade quickly. This is why it's essential to rotate your scents with the seasons. Such scents involve intense, dense base notes, which arrive last (after a period called the dry down) and linger longest, while slowing down the evaporation of the top and middle notes. With skin also being typically drier in winter and absorbing more oil, bolder ingredients carry on the skin for longer.
Using a neutral, non-scented body lotion will hydrate the skin, and allow fragrance oils a base to adhere to.
---
Common Ingredients In Men's Winter Fragrances
Oud (Agarwood, Oudh, Agalocha, Aloeswood, or Eaglewood)
Oud is amongst the most common base notes in a winter fragrance due to its warm sweetness and woody, balsamic scent. It comes from the wood of the tropical Agar (Aquilaria) tree which is believed to have originated in the Assam region of India. When the wood of this tree gets infected with a parasitic mould called Phialophora parasitica, it reacts by producing a precious, dark, and fragrant resin.
Because the resin is only triggered by the mould, it is estimated that a total of 2 per cent of these trees produce it. Due to its rarity, high demand, and the difficulty of harvesting it, oud oil is perhaps the most expensive oil in the world. Naturally, those producers using real oud command higher prices for their perfumes, with historic Omani perfume house Amouage being a perfect example.
Oriental Resins – Frankincense, Myrrh, Rockrose
Oriental notes are rooted in the history of eau de parfum, capturing the notes of the orient, where merchants traded spices during the early days of fragrance creation. Ingredients like coumarin, frankincense, heliotrope, myrrh, rockrose, sandalwood, are classically used for an oriental profile and are seductive and sophisticated, with a warm, heavy richness.
Leather Notes
Scented leather began rising to popularity in the 16th century, when tanners used to scent chamois with newly distilled essences of flowers and herbs and, as a final step, smeared it with civet and musk to luxuriate their product. Today it holds similar connotations of luxury, wealth and sophistication, especially when employed in a winter fragrance.
While notes of leather are present in many masculine, evening and winter scents, there is no actual leather essence available for perfumers to utilise. Instead, the note is derived from a combination of essences and aroma materials such as quinolines, castoreum, birch tar, cade oil, labdanum and saffraleine.
---
---
Cedarwood (Morocco or Virginia)
Cedarwood is a soft, warm, woody note coming from either the Atlas Mountains (Morocco) or Virginia (US) and closely resembles pine trees. Often cedarwood is described as robust, spicy and dry in Eau de Parfum conjuring feelings of cosiness, again perfect for winter fragrances.
Creating a signature scent for yourself means sourcing something unique. In doing so you'll need to shell out a bit more than your last bottle of Paco Rabanne and step away from the Tom Ford Tabacco Vanille. Below, you'll find our best winter colognes for men in 2020 that will ensure you're a man worth remembering.
Here Are The Best Winter Colognes You Can Buy In 2022
---
19-69 Invisible Post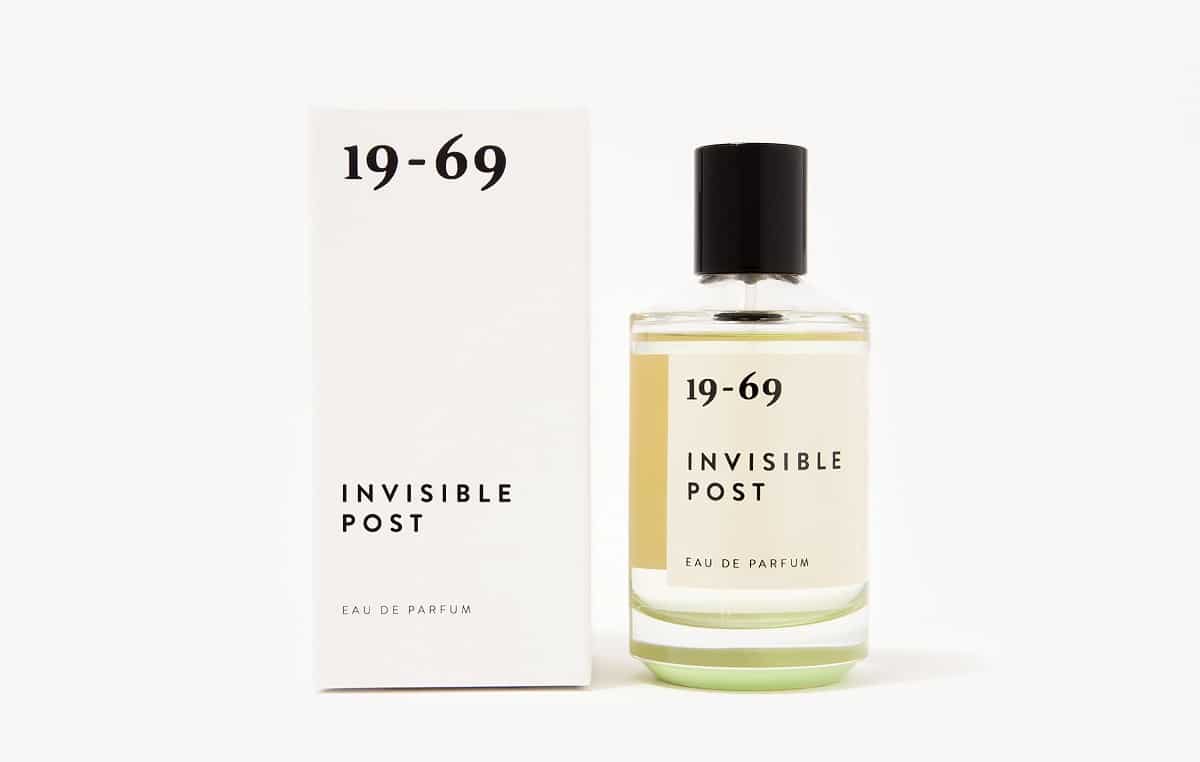 Popular Swedish fragrance brand 19-69 offer an exceptionally woody, slightly fruity scent with Invisible Post. It's a unisex eau de parfum with an impeccable nose bursting with green fig, black currant, and Virginian cedar wood. If you like your men's fragrances to skew gourmand, then it's going to be hard to pass up a profile that opens with the likes of fig and tangerine, lingers to black currant and cyclamen, and closes with sandalwood and tonka bean.
Top notes: Petitgrain, fig, tangerine.
Heart notes: Palm leaf, black currant, cyclamen.
Base notes: Sandalwood, cedar, tonka bean.
---
Amouage Interlude Black Iris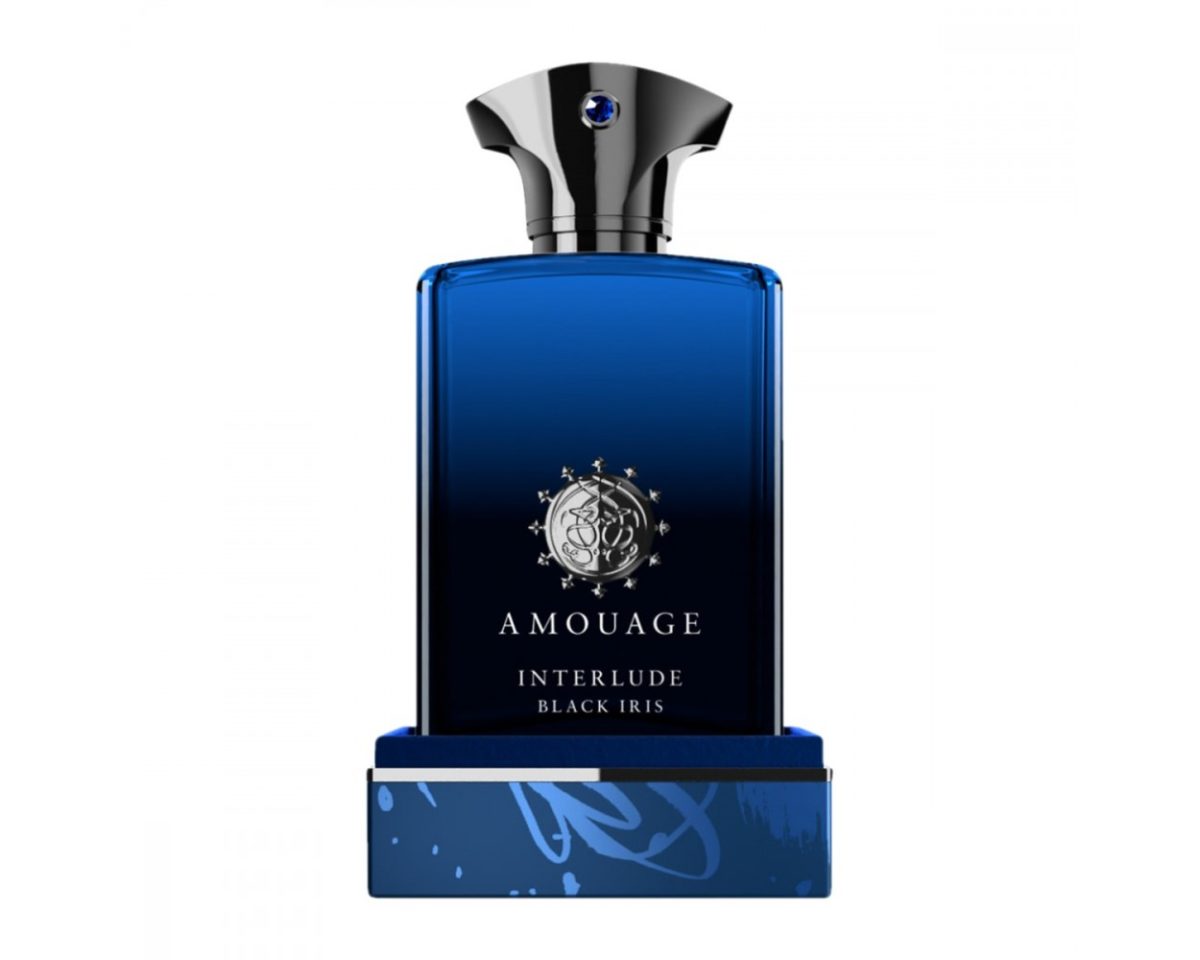 Launched eight years after the beautiful debut of Amouage Interlude, the Omani perfume house's Interlude Black Iris is a more sophisticated and subtle evolution of the bold original. The scent delivers a punch of zesty bergamot and rosemary top notes countered by hits of amber, frankincense – almost incense on dry-down – into Orris and vanilla. Oud, leather, smoke and woody notes wrap around the senses and add great, masculine depth to your signature scent on a long winter night.
Top notes: Violet leaf, rosemary, bergamot.
Heart notes: Orris, olibanum, myrhh, lebdanum, vanilla, amber.
Base notes: Leather, agarwood (oud) smoke, patchouli, sandalwood, cedar.
---
IIUVO Bullshit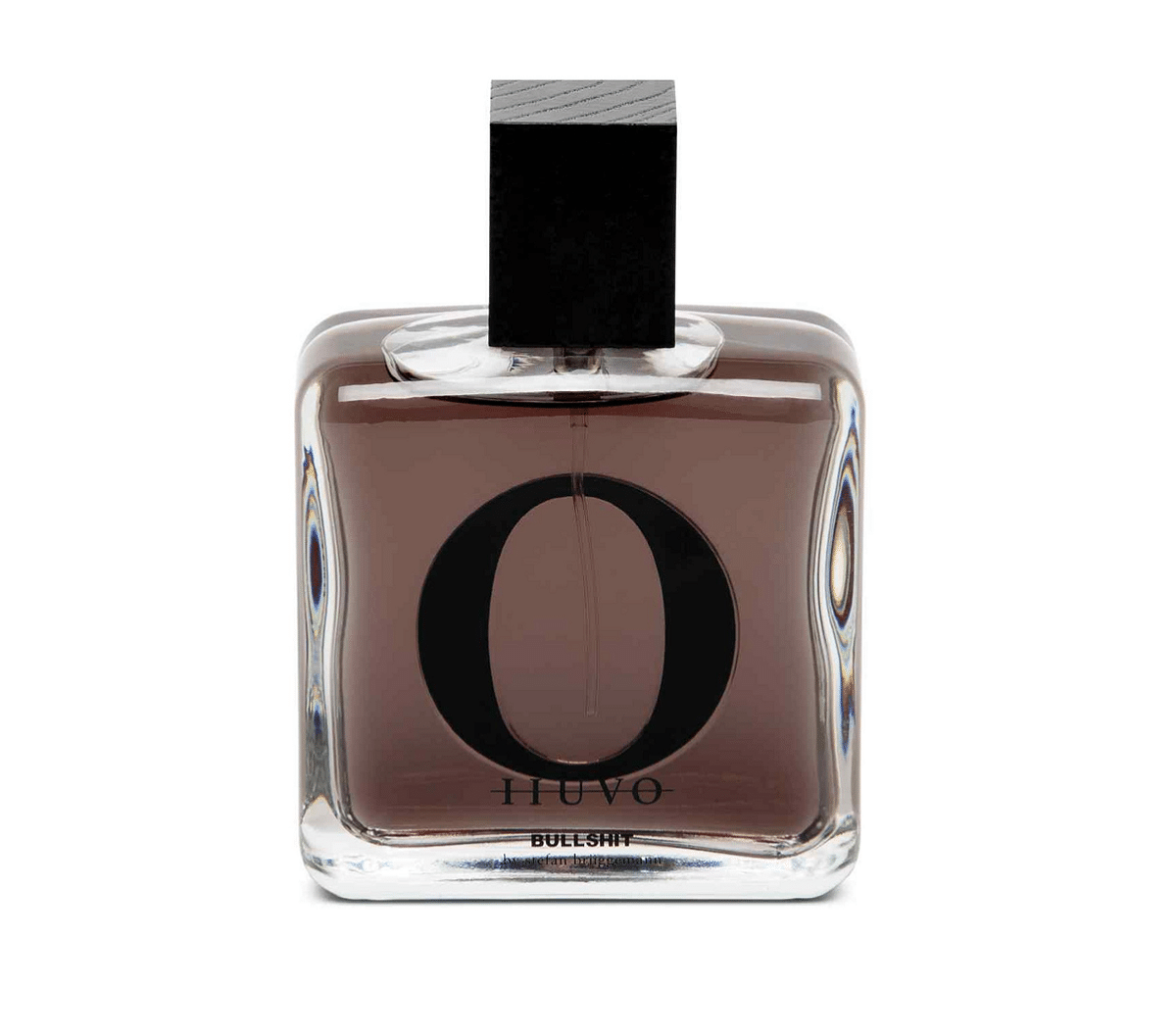 As an aromatic spicy fragrance, Bullshit is a show of immaculate design and originality from contemporary London perfume house ILLUVO. As far as this list of men's winter perfumes goes, it's one of the most unapologetically unique and visionary scents available, with an opening show that brings Sichuan pepper together with grapefruit and tangerine, and a closing wave that worships the unfailingly nutty, gourmand note of tonka bean and marries it with vanilla, musk, and guaiac wood.
Top notes: Sichuan pepper, grapefruit, tangerine.
Heart notes: Lavender, rose, lily of the valley.
Base notes: Musk, tonka bean, vanilla, guaiac wood.
---
---
---
D.S. & Durga Mississippi Medicine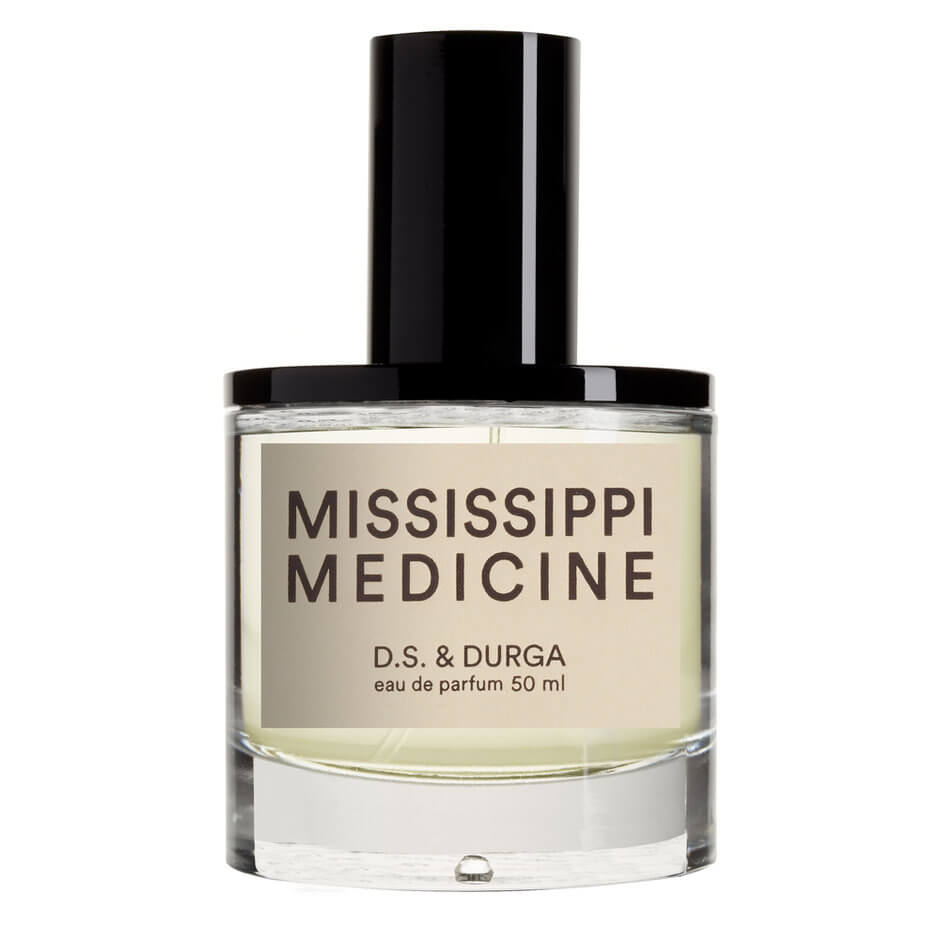 Witchcraft, mysticism and sorcery have deep roots in the deep south, and this eau de parfum is inspired by the dark side of Mississippi's ancient medicines. Woody, smoky, aromatic and entirely unique, this juice features notes of birch tar, incense, Cyprus root and white spruce to build you a signature scent worth bragging about.
Top notes: Red cedar, aldehydes, frankincense, violet, white spruce.
Heart notes: Cypress root, black pine, cascarilla bark.
Base notes: Native birch tar, incense, Spanish cade.
---
Dolce & Gabbana The One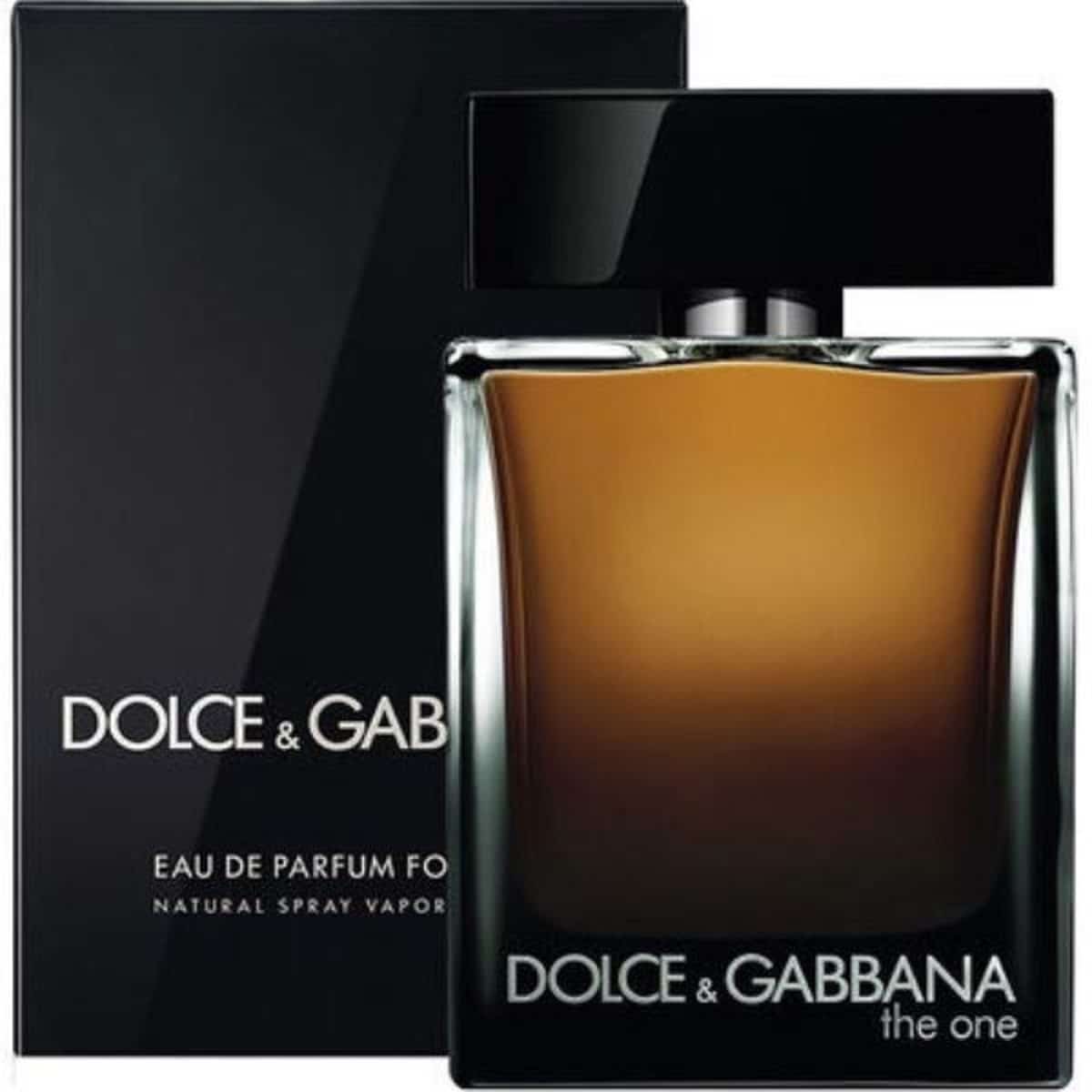 Launched in 2015, The One by Dolce & Gabbana is a woody spicy men's winter cologne designed beautifully by Olivier Polge. Shaped as much more dense, richer, and heavy than the 2008 original, this eau de parfum expertly wafts through top notes like grapefruit and basil before it dries down to heavy, warm notes like amber, tobacco, and cedar.
Top notes: Grapefruit, coriander, basil.
Heart notes: Ginger, cardamom, orange blossom.
Base notes: Amber, tobacco, cedar.
---
Floris Vert Fougère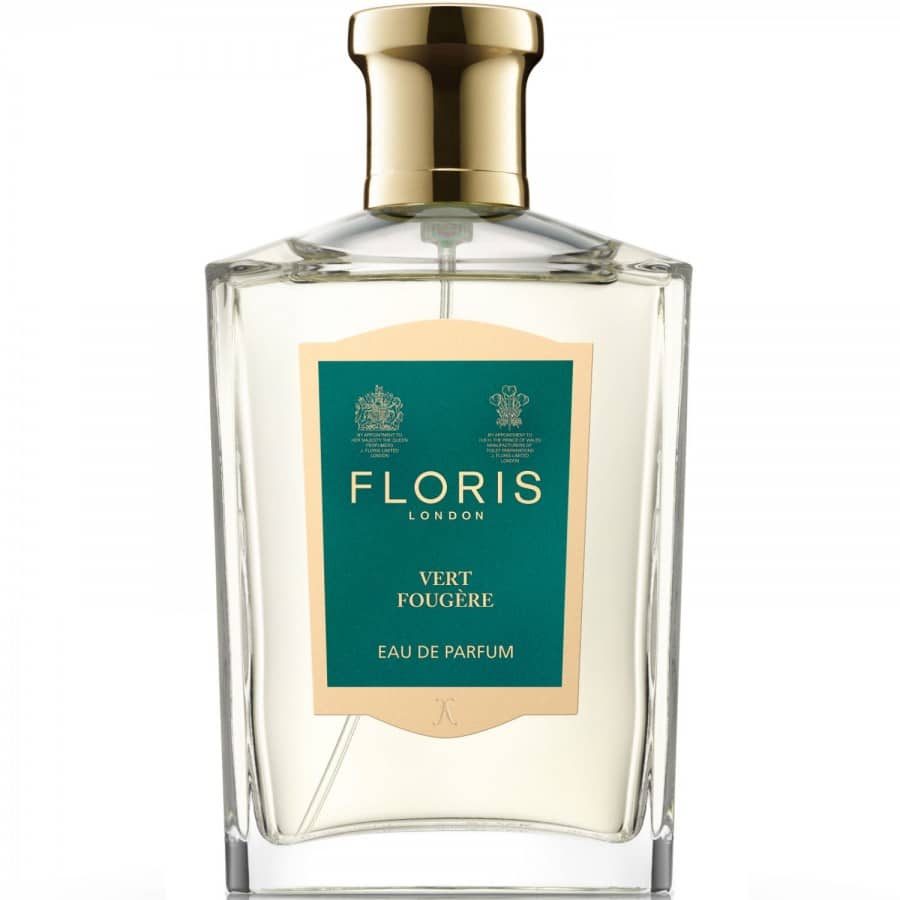 This fougère fragrance (a fragrance that has various citrus, herbaceous, green, floral and animalic notes, respectively) represents Floris's journey of re-imaging of the classic style. Vert Fougère is a distinct and moody scent that champions a green, mossy character against velvety woody accords. top notes of grapefruit, lavender and hints of ginger arrive before cedarwood, amber and patchouli, drying down with lingering smoke. A long lasting and deeply intriguing men's fragrance for day or night.
Top notes: Bergamot, galbanum, grapefruit.
Heart notes: Ginger, neroli, lavender.
Base notes: Smoke, cashmeran, cedar, amber, patchouli.
---
Santa Maria Novella Tabacco Toscano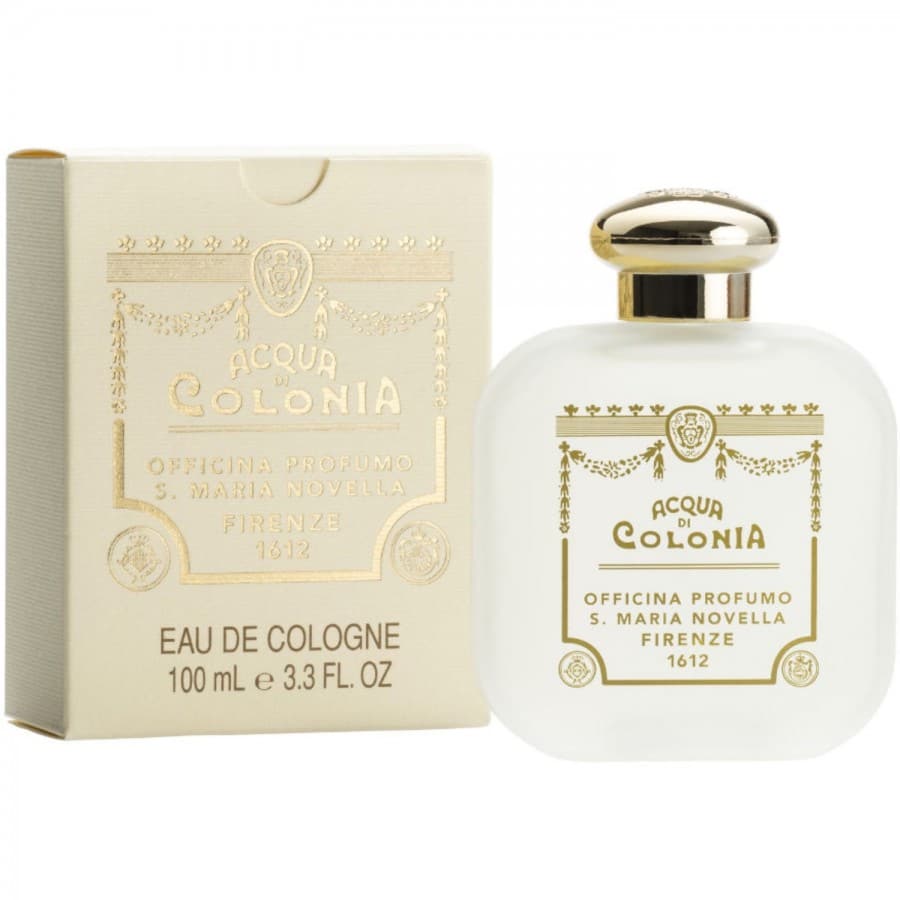 If you're seeking something both warm yet light, this rich and airy scent is the pick for you. Housed in a display-worthy vintage flacon, this heritage brand can be traced back to the early 1200s, so it's safe to say Santa Maria Novella knows a thing or two about fragrance. The tobacco-forward scent is dedicated to the world-famous Tuscan cigar made by Manifattura di Lucca in 1818 and blends vanilla, amber, malt, bergamot and jasmine for a soft and indulgent men's cologne.
Top notes: Bergamot, jasmine.
Heart notes: Tobacco, birch leaf.
Base notes: Vanilla, amber, malt.
---
---
---
Serge Lutens Chergui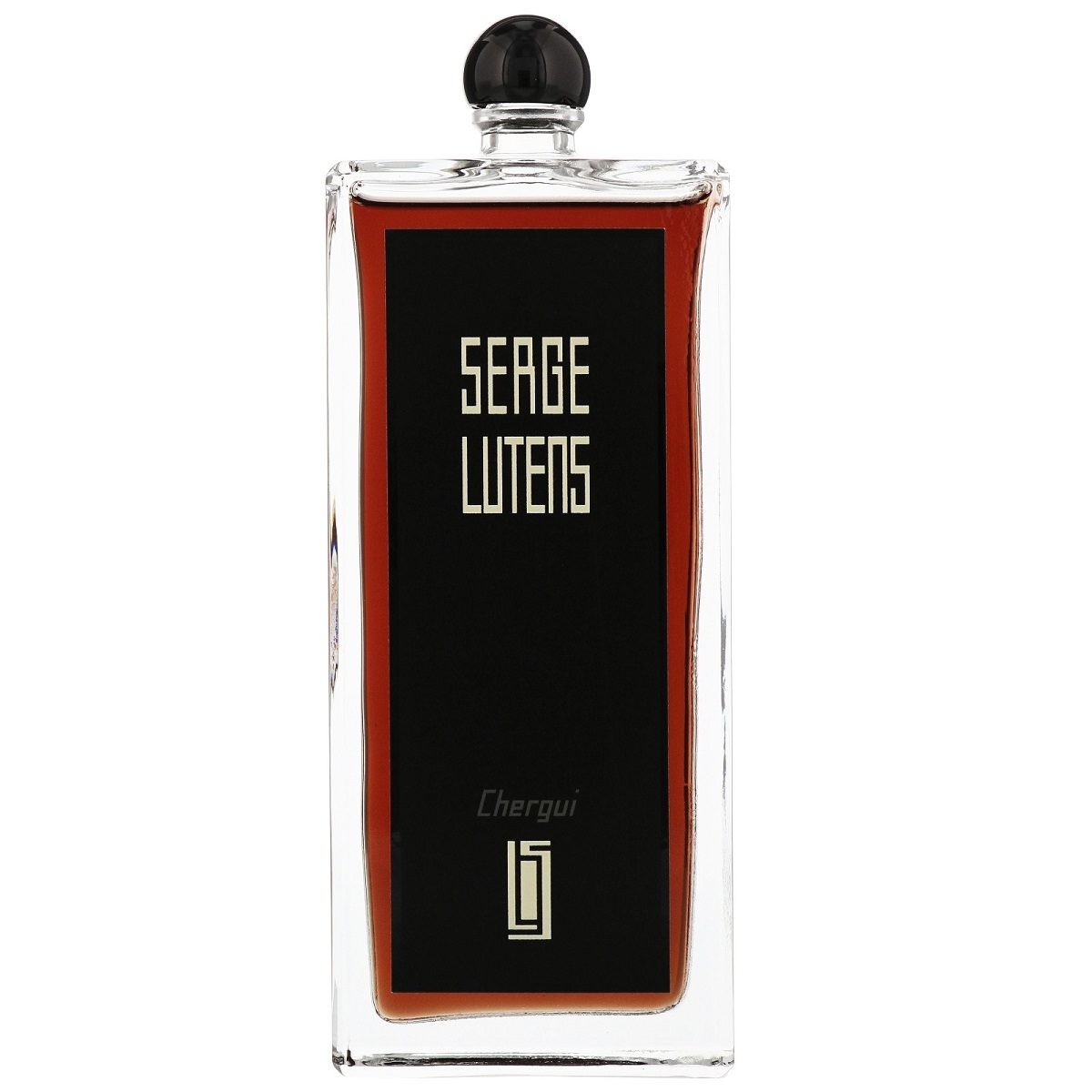 The perfect winter scent? Christopher Sheldrake designed Chergui to be an unfailing winter performer for Serge Lutens, giving the house an amber spicy unisex perfume of considerable depth and detail. Those luscious notes of honey, iris, musk, sandalwood, amber, and rose are all you'd need emanating from your skin on a cold winter night.
Top notes: Hay sugar, iris, rose.
Heart notes: Honey, musk, incense, tobacco, amber.
Base notes: Sandalwood.
---
Creed Green Irish Tweed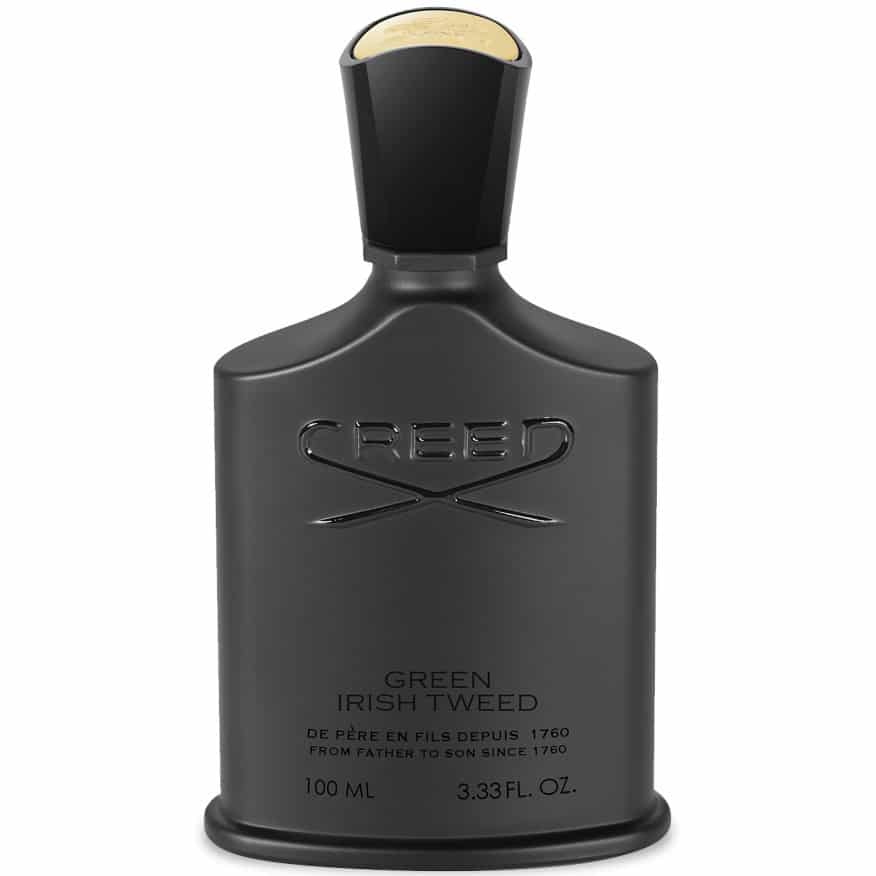 A classic and distinguished scent, Green Irish Tweed is one of Creed's signature and best-selling fragrances. Reminiscent of a stroll through the lush and rolling hills of the Irish countryside, Green Irish Tweed is equal parts masculine, elegant and rugged at once. Rich and fresh thanks to notes of French verbena, Florentine iris, lemon verbena and violet leaves balancing ambergris and sandalwood, this sleek matte bottle looks as good as its juice smells. And while Creed has of course put out some newer expressions since then, we can't look past Green Irish Tweed as a classic, distinctive, and powerful winter cologne for men.
Top notes: French verbena, Florentine iris.
Heart notes: Violet leaves.
Base notes: Mysore Sandalwood, ambergris.
---
Maison Margiela Jazz Club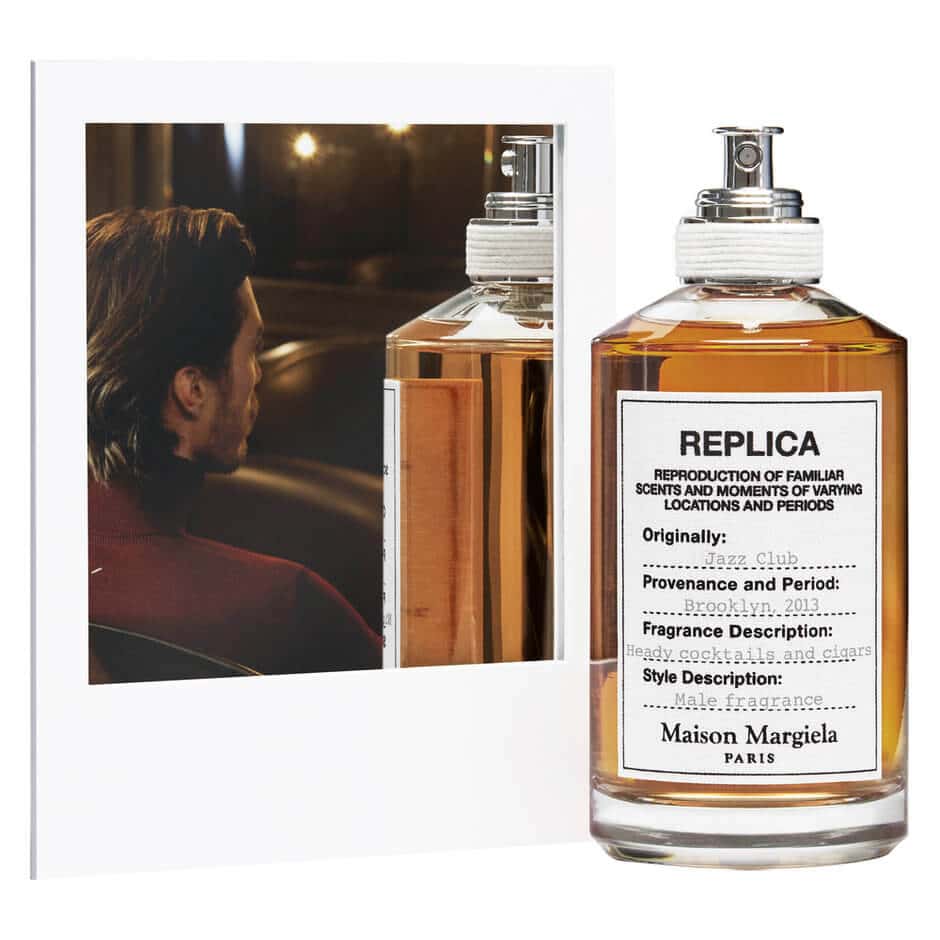 Is there anything more winter weather appropriate than a warm, smoky club where cigars, whiskey, leather and soft jazz tunes are abundant? We think not. This ever-popular Replica eau de parfum by Maison Margiela is seemingly in agreeance. Designed to replicate a time and place, Jazz Club will make you smell like Brooklyn – think plush leather armchairs, a stiff drink and a cigar – for an entirely heady and intoxicating scent that'll long outlast a night on the town.
Top notes: Neroli, Spanish lemon, peppercorn.
Heart notes: Clary sage, vetiver, rum.
Base notes: Tobacco leaf, vanilla, Styrax.
---
L'Artisan Parfumeur Couleur Vanille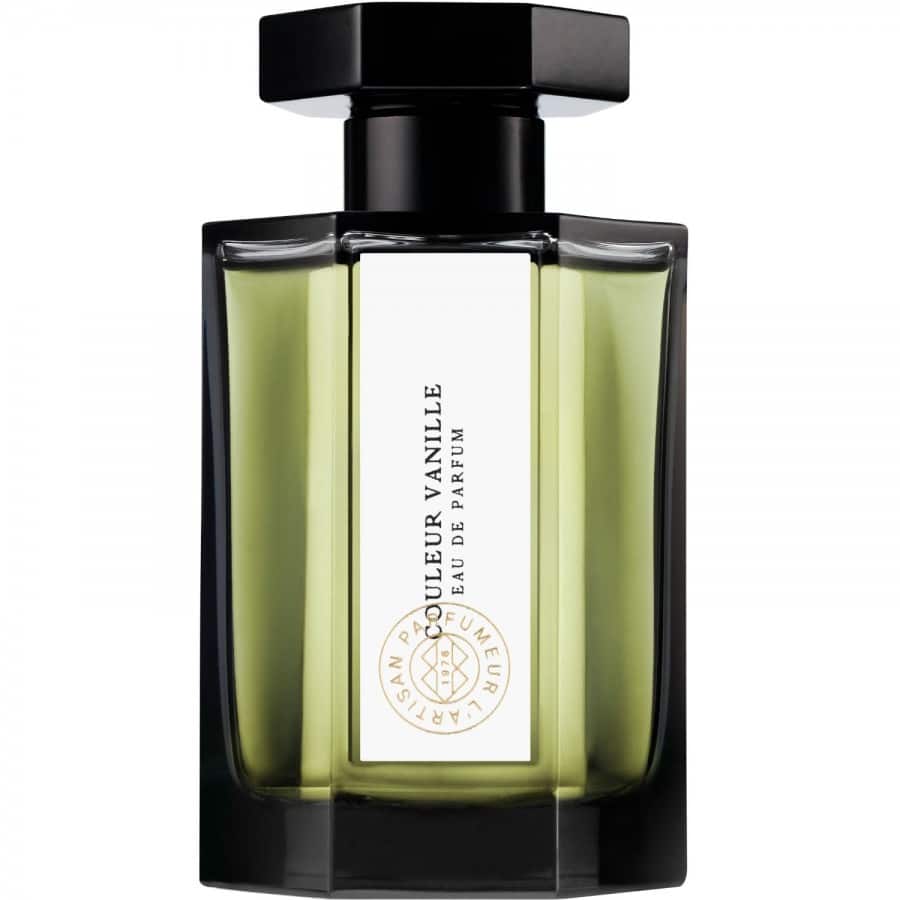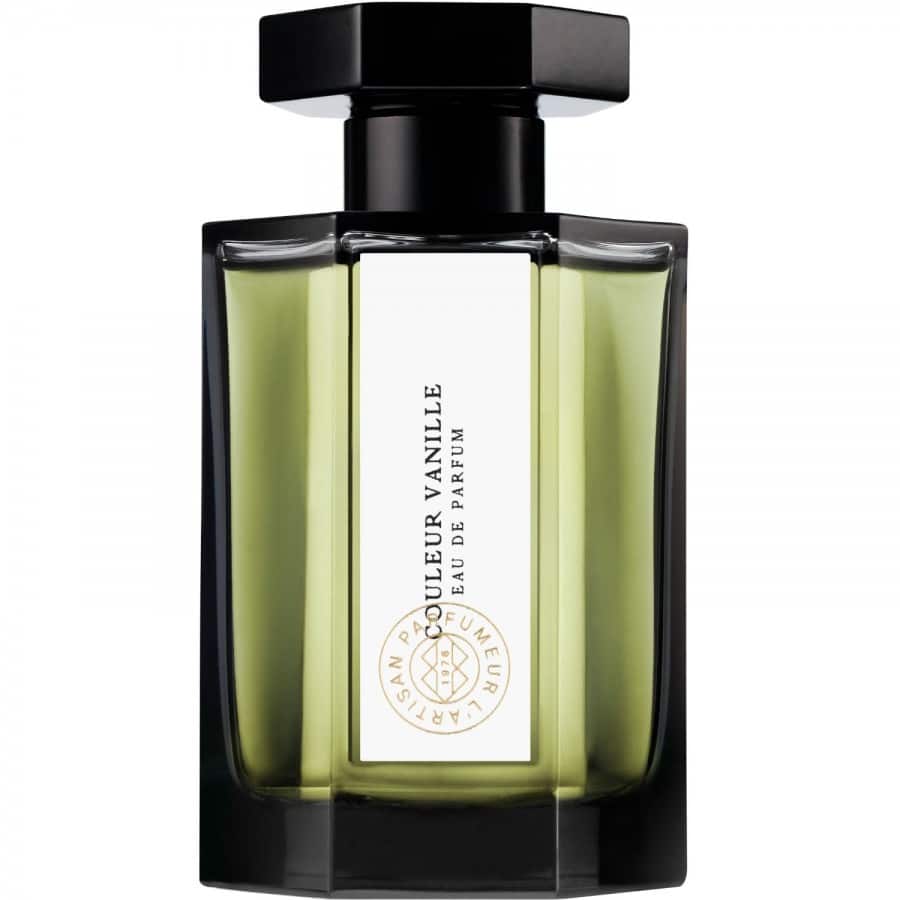 L'Artisan Parfumeur is currently producing some of the most affordable, yet stunning niche fragrances on the market today. Couleur Vanille Eau de Parfum was launched in June of 2020 and aims to bottle the perfect winter's day, sailing off the fabled island of Madagascar with notes of bergamot, immortelle and salty vanilla. Balsamic notes mingle with driftwood and musk transporting you to the seaside for sunset, completing a stunning all year round scent. Their orange blossom and tonka bean sensation, Histoire d'Orangers is the perfect spring transition.
Top notes: Sea salt, freesia, bergamot.
Heart notes: Immortelle, cashmirwood, vanilla orchid.
Base notes: Madagascar vanilla, tolu balsam, musk, benzoin
---
---
---
Dolce & Gabbana Light Blue Pour Homme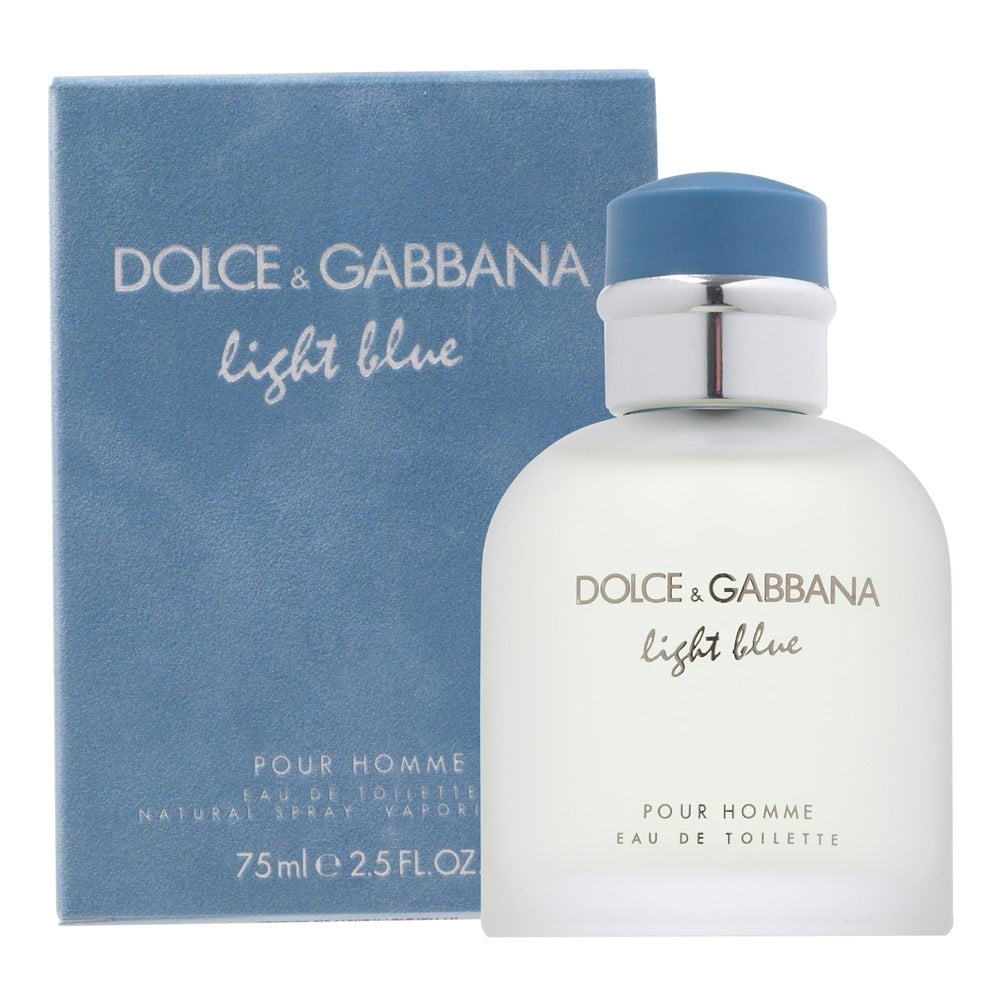 Although Dolce & Gabbana have many offerings best suited for a reliable winter scent, it's Light Blue Pour Homme that rightfully grabs our attention. The pure masculine aroma has been designed with an opening of citrus notes, and a closing defined by a great deal of spice. Wear this in on a chilly night out and the compliments won't stop rolling in. If you're looking for the best winter colognes, don't look past Light Blue Pour Homme.
Top notes: Sicilian mandarin, frozen grapefruit peel, bergamot, juniper.
Heart notes: Rosemary, Szechuan pepper, rosewood.
Base notes: Musk wood, incense, oakmoss.
---
CoSTUME National Homme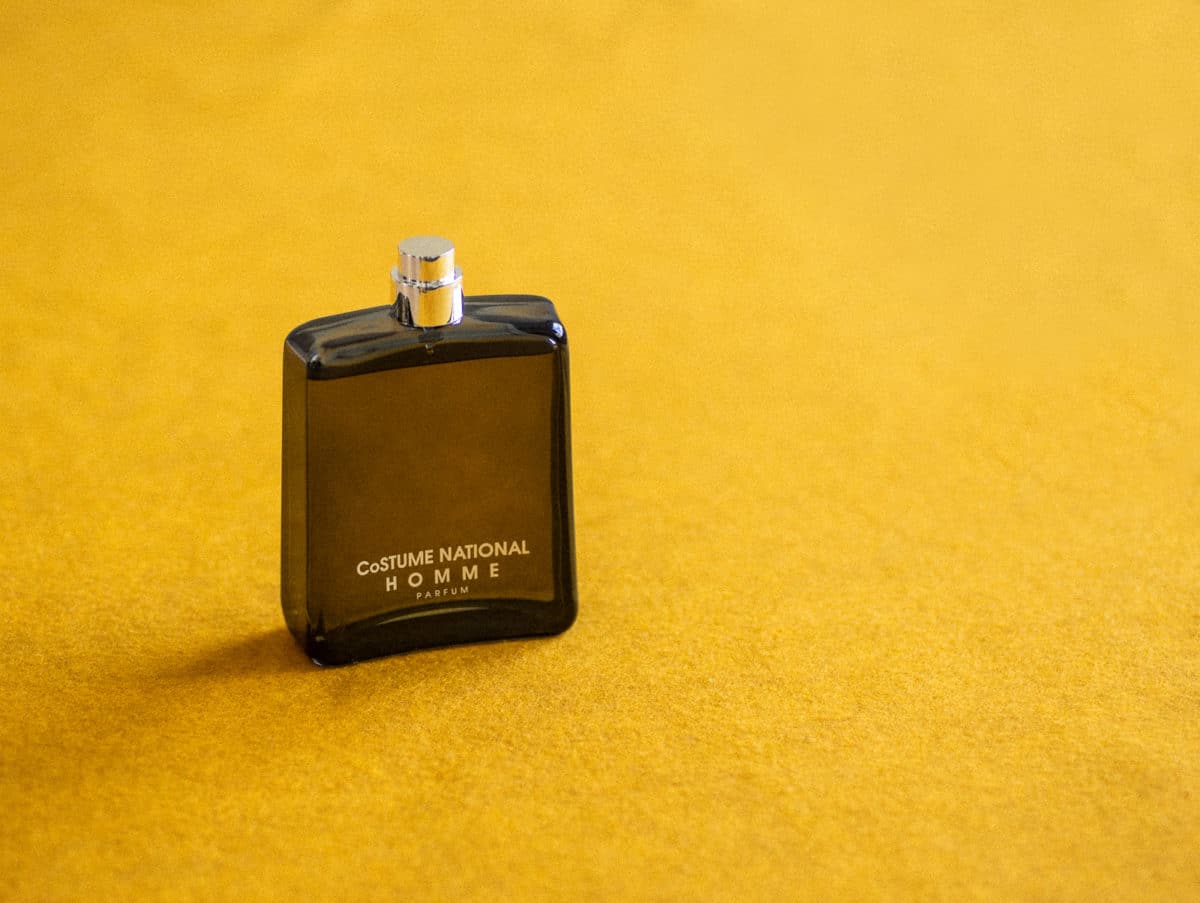 CoSTUME National's Homme arrived in 2009, defined by its woody aromatic accords carefully shaped by Dominique Ropion with an image of the essential and timeless man in mind. It has remained one of the best winter colognes you could possibly buy in 2022, with great warmth glowing from this award-winning men's cologne.
Top notes: cardamom, grapefruit, bergamot.
Heart notes: cloves, cinnamon, thyme.
Base notes: sandalwood, labdanum, patchouli.
---
Dior Sauvage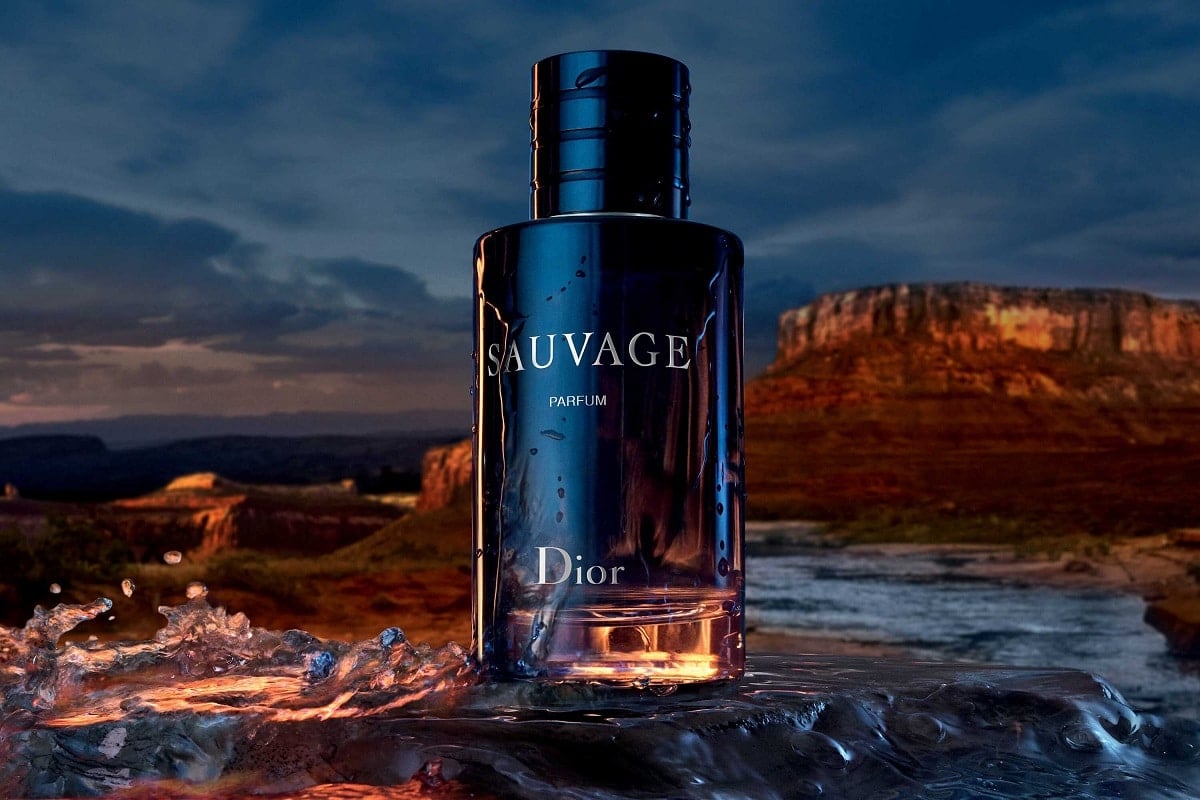 As one of the best selling men's perfume ever, Sauvage is still positioned as a top choice for best winter colognes for men in 2022. How the brand arrived at this timeless formula is the kind of rarely replicated lightning in a bottle that your winter perfume collection could really do without. The balance of raw masculine power and a fresh and playful sweetness is key to why this cologne works so brilliantly. Francois Demachy clearly turned in a masterful performance in designing this men's cologne, which takes noses on a journey from Calabrian bergamot and Sichuan pepper, to Abroxan and labdanum. Go for the 30ml if you want an affordable men's cologne that'll do wonders for your style and masculinity.
Top notes: Calabrian bergamot, pepper.
Heart notes: Sichuan pepper, lavender, pink pepper, vetiver, patchouli, geranium, elemi.
Base notes: Abroxan, cedar, labdanum.
---
Comme des Garcons Blackpepper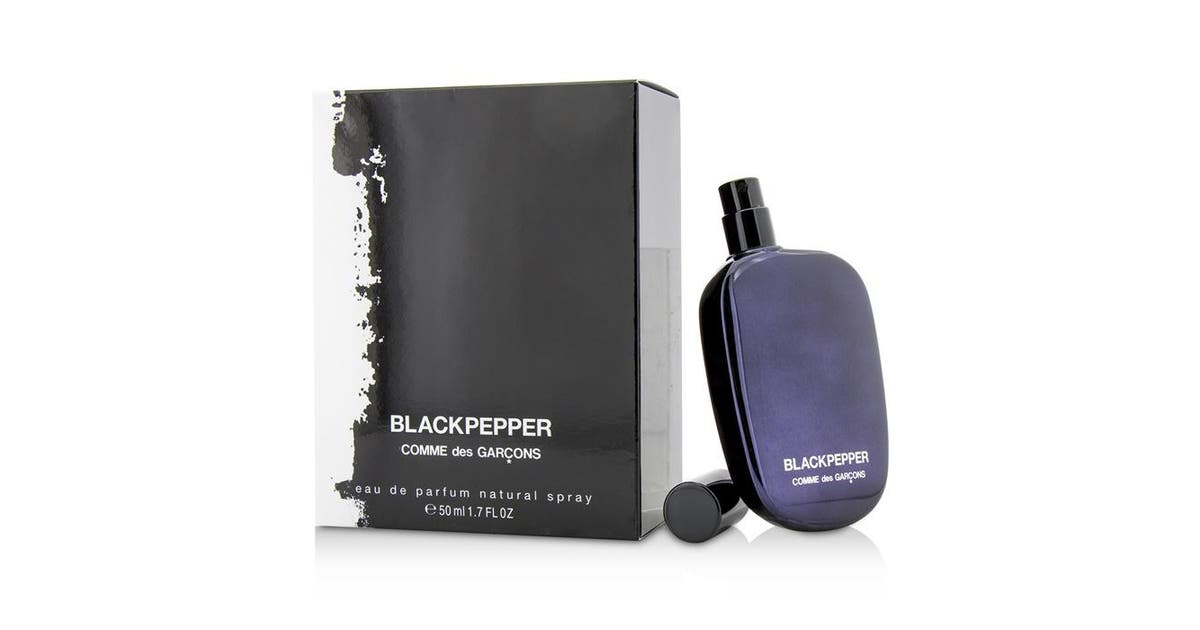 A strong, forceful opening of black pepper sets the bar high for the appropriately named perfume from Comme des Garcons. The roasted woody accord couldn't be more perfect for a winter scent, all dark and brooding to mirror the season and cut through with pure masculinity. Blackpepper is a commanding men's fragrance that constantly demands attention – and it always gets what it was.
Top notes: Pepper.
Heart notes: Musk, tonka.
Base notes: Cedar, agarwood, patchouli.
---
---
---
Gucci Guilty Absolute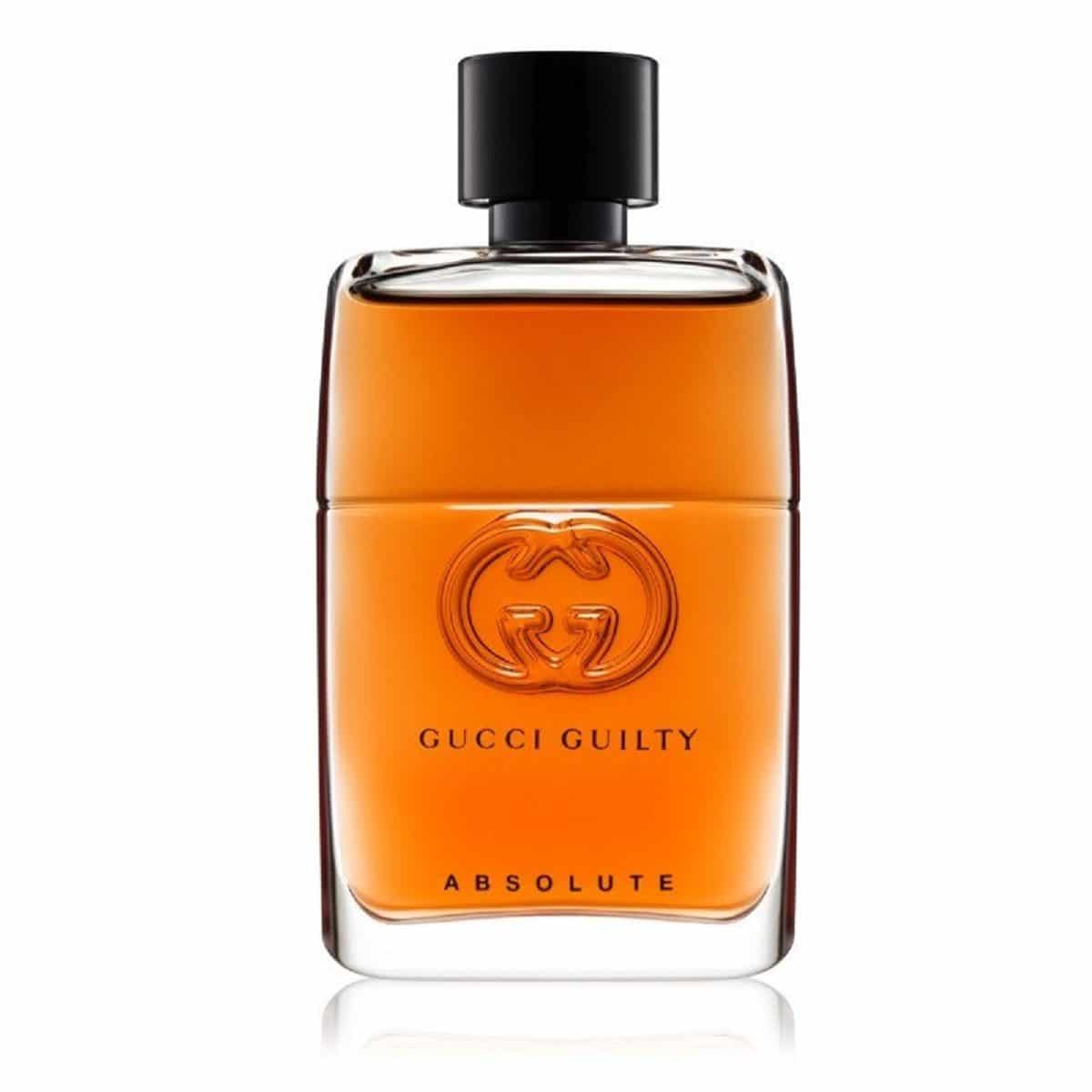 Gucci wasted no time refining the masculine Gucci Guilty with a new iteration – Gucci Guilty Absolute. This one doubles down on the spicy notes, with perfumer Alberto Morallis using patchouli for heat and complementing the profile with a base of goldenwood and vetiver. The result is an ultra-dry woody body, intensified to take the men's cologne far beyond the original.
Top notes: Leather.
Heart notes: Cypress, patchouli.
Base notes: Woody notes, vetiver.
---
Georgio Armani Armani Code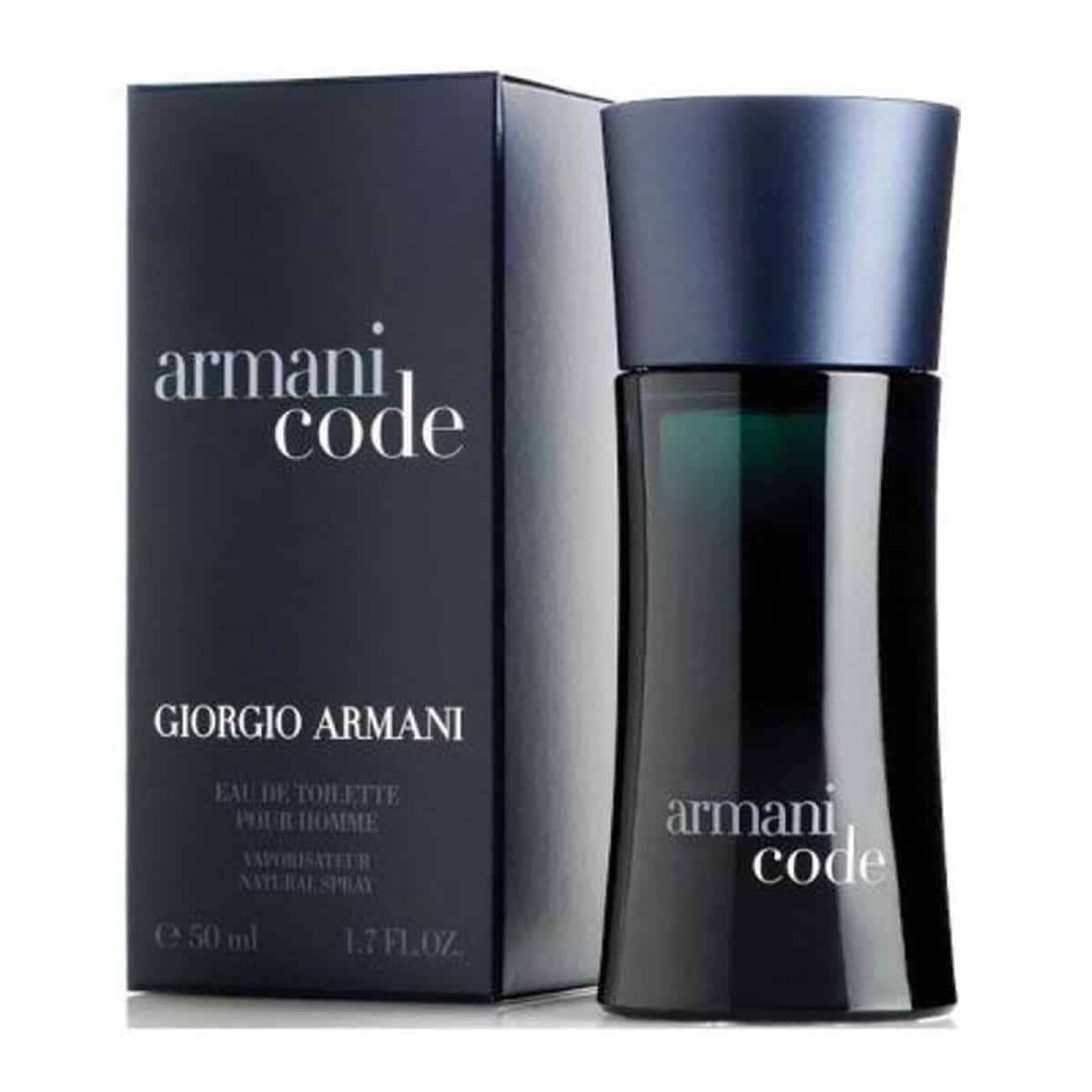 Although it may seem like one of the more obvious choices on this list of most popular and best winter colognes that you can buy in Australia, Armani Code endears for very good reason. A spicy oriental eau de toilette, Armani Code is deep and heady, making it ideal for men who want to make a lasting impression in the colder months. Spinning around a core of leather and tobacco, Armani Code may be a common signature scent for men, but it's always going to be an effective one.
---
Acqua Di Parma Colonia Sandalo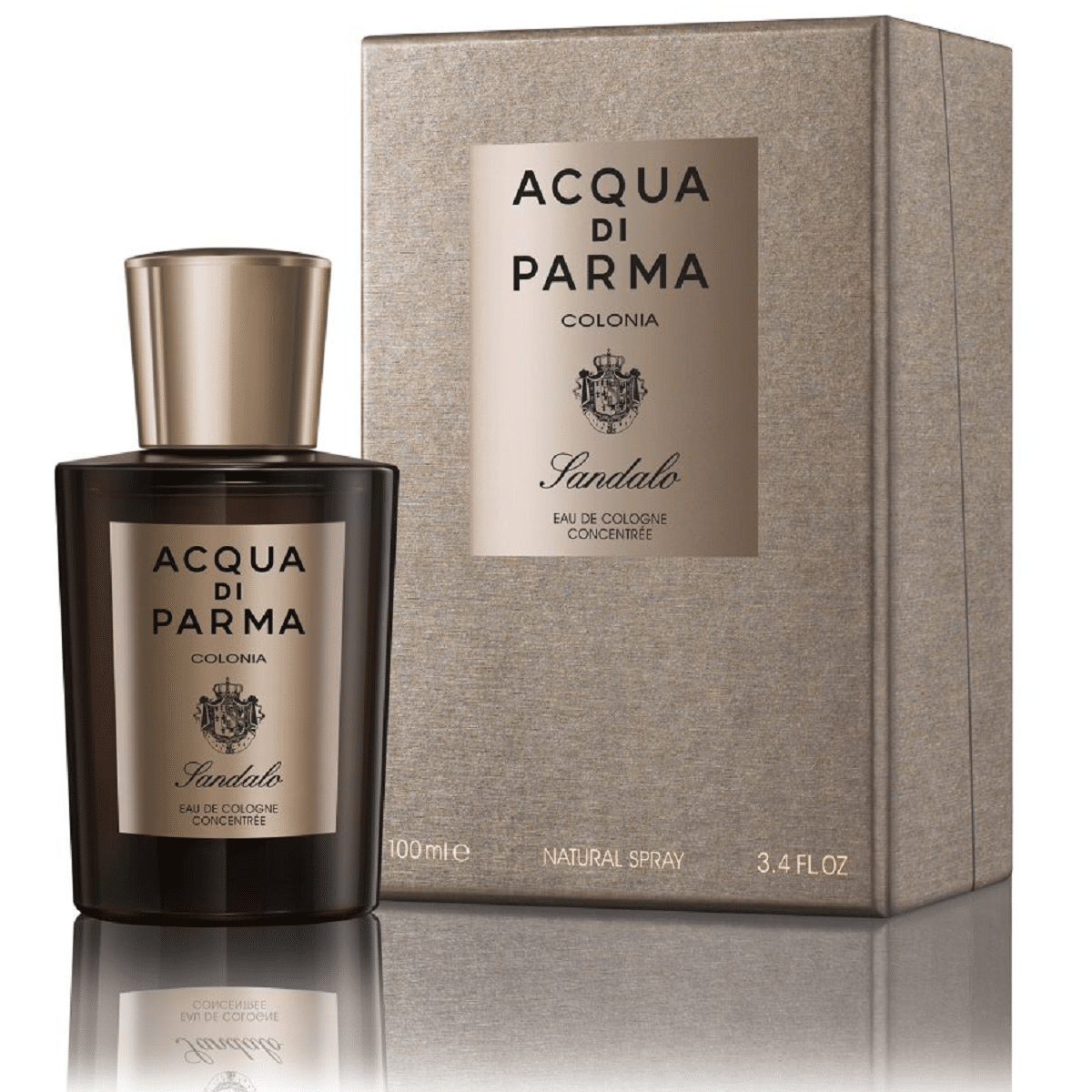 When the opulent woody accents of Indian sandalwood gets into bed with the citrus notes of Colonia, Aqua Di Parma offer one of their finest winter perfumes to date. The reliable perfume house perfectly captures the light, breezy freshness of bergamot and petit grain before the dry-down, boiling down to something that'll set winter on fire – intense, rich, and dense.
Top notes: Bergamot, lemon, orange, petitgrain.
Heart notes: Cardamom, lavender.
Base notes: Sandalwood, tonka bean, amber.
---
Tom Ford Oud Wood Intense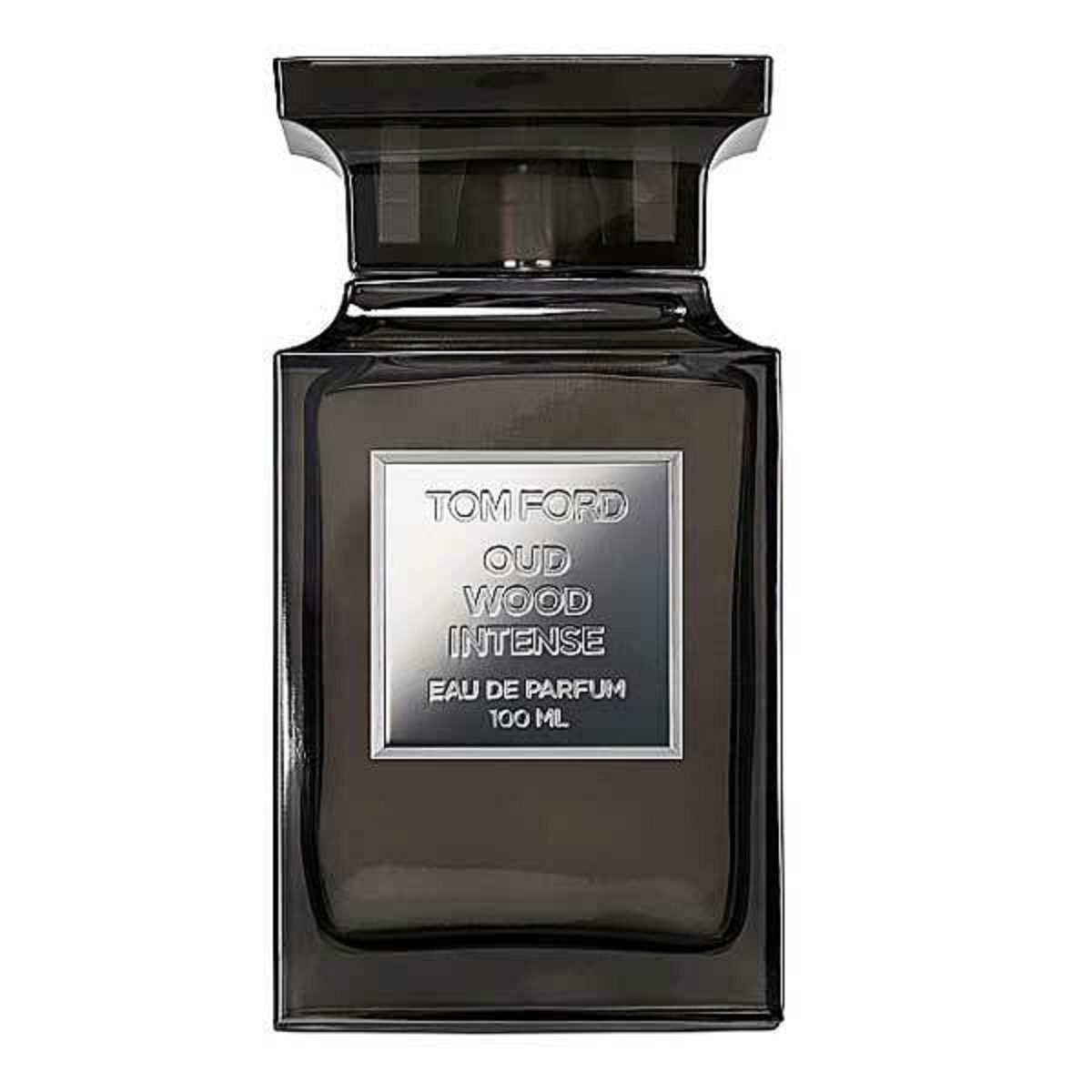 You just knew this one was coming sooner or later. Tom Ford gets to play around with oud in a deeper, more sensuous way with the Intense iteration of one of his more famous eau de perfums. Created to represent the bold, masculine man, it's a woody winter scent that exudes the type of confidence and charm often credit to the iconic designer's name. It's long-lasting too, with excellent projection for the fresh, spicy scent that is lifted by the more nuanced notes of cypress, ginger, and castoreum.
Top notes: Cypress, angelica root, ginger, nutmeg.
Heart notes: Oud, sage, juniperberry, davana.
Base notes: Sandalwood, guaiac wood, incense, vetiver, patchouli, castoreum, moss.
---
Montale Oud Dream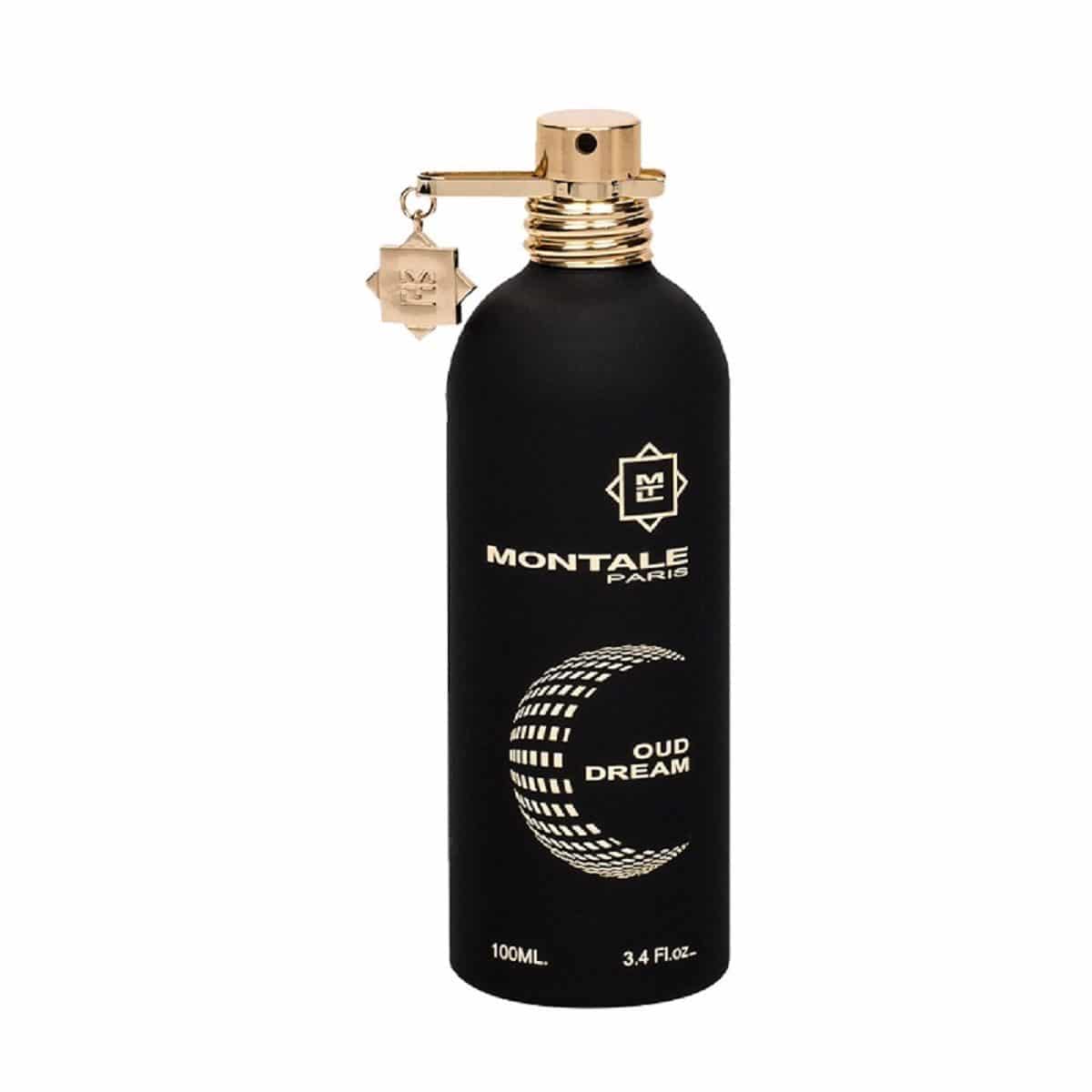 Montale debuted Oud Dream back in 2019, making it one of the most recent releases on this list of the best winter colognes for men. The exotic, spicy, and slightly earthy genderless perfume is tailed by a beautiful, leathery sillage that's left primarily by traces of rose, oud, and patchouli. It's immersive an absolutely a sure-shot stunner for winter.
Top notes: Oud, Sicilian orange, bergamot, pear, fig.
Heart notes: Iris, jasmine, patchouli.
Base notes: Leather, vanilla, grape, musk.
---
After something a bit less season specific than the best winter colognes for men in 2022? Start building your men's perfume collection with our list of the best perfumes & colognes for men. Or if you want to start saving up for the end of the year, check out the best summer colognes & fragrances for men.
Winter Perfumes & Colognes For Men – Frequently Asked Questions
What are the best winter colognes for men to buy in 2022?
It's hard to decide on the very best, but some of the top rated men's colognes for winter include 'Invisible Post' by 19-69, 'Interlude Black Iris' by Amouage, 'Bullshit' by IIUVO, and 'Homme' by CoSTUME National.
What ingredients should I look out for in a men's winter perfume?
Look out for dense, typically woody scents including Oud, sandalwood, and fruity notes like grapefruit and tonka bean.