No matter if you've got a smattering of light stubble or a full-length beard that would impress Hagrid, owning a good pair of beard trimmers is critical to looking your best. Unless you're on holiday with the family camping out in the bush somewhere, there aren't many good excuses for shabby facial hair, especially as you don't have lockdowns to justify the look anymore. However, when on the hunt for the best beard trimmer for you, it's worth doing a little bit of reading to make sure you pick the right tools for the job.
For the majority of gents out there, think about it like this. if you were born half a century ago, you'd almost certainly need to be clean-shaven every day. Likewise, when you consider the lengths the other half of the population are expected to go to in maintaining their appearance, you've gotten off comparatively lightly.
However, as you might imagine, not all of the best beard trimmers were made equally, so picking a diamond out of the rough is important if you want something that'll last more than a couple of months. As well, there is a range of different options which will vary in terms of price, accessories they arrive with, trim length options and battery life, all of which you need to consider when picking what might be the best beard trimmer for you.
---
---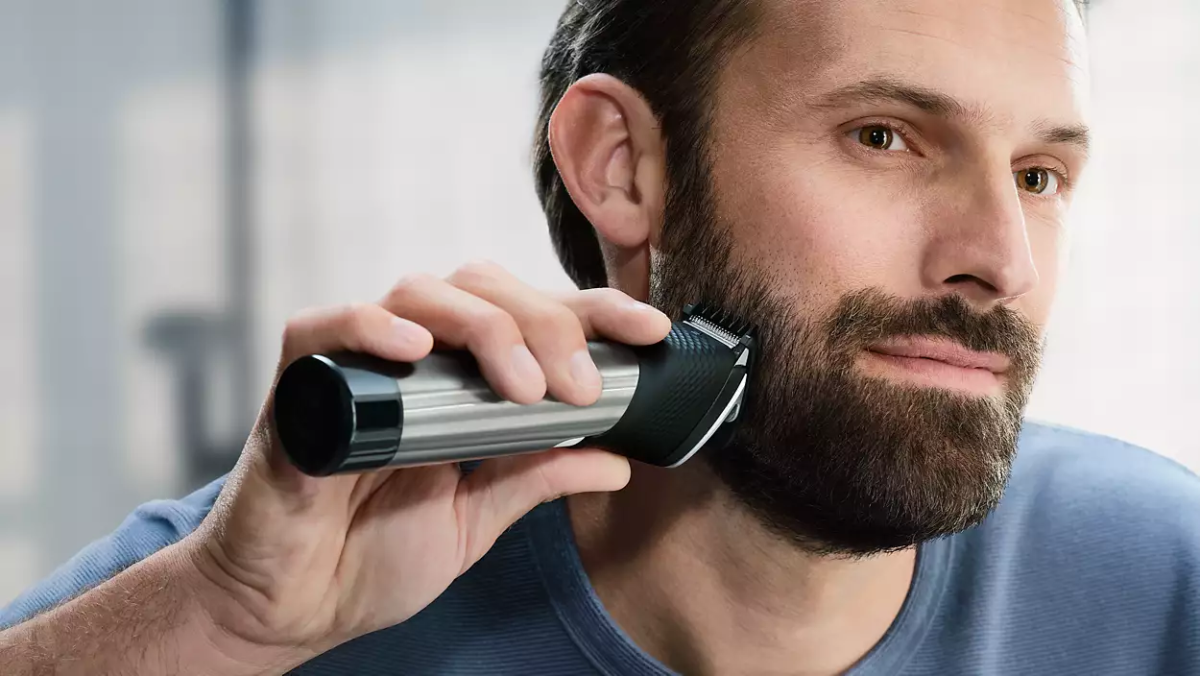 RELATED: Top Men's Skincare Brands To Build An Age-Defying Routine [2022 Guide]
Trim Length
Trim length settings are critical for maintaining a consistent stubble or beard length, as it's almost impossible to evenly trim without a little help. These will typically either be a number of different comb attachments, or a system to retract the blades that will protect a preselected length of beard or stubble from the buzzing blades.
Battery Life
Especially if you're travelling and don't want to bring a cable along with you, battery life is an important factor when it comes to maintaining your grooming routine. Obviously, the longer the battery life, the better, however long battery life comes at a cost.
Waterproofness
Another feature to consider is if you want a waterproof beard trimmer. They can be handy if you're used to shaving in the shower, or simply enjoy the no-fuss option to rinse your clippers in the sink once you've finished shaving. It's a convenient function, but one that will add a little to the price you pay.
Accessories
As you might imagine, beard trimmer kits can arrive with an almost endless range of accessories. From the previously mentioned separate guard attachments for specific trimming, precision blades or even travel cases, the options are many. Some are practical things that you'll use every time you shave, while others might gather dust in the cupboard.
Other Features
Today, you can buy a beard trimmer with features you'd never have imagined existed. From vacuum functions that suck up the clipped hair as it falls from your face, to self-sharpening blades or lasers that project a line onto your cheek to guide your hand, it all exists in 2022. Do you need any of it? Probably not. Is it convenient and helpful? It probably is.
Now that we've covered a few of the things you should consider when selecting the best beard trimmer, let's take a closer look at the products themselves. Covering a range of different price points and feature sets, these are some of our favourite products on the market.
---
---
Best Beard Trimmers 2022
Wahl Beard & Moustache Trimmer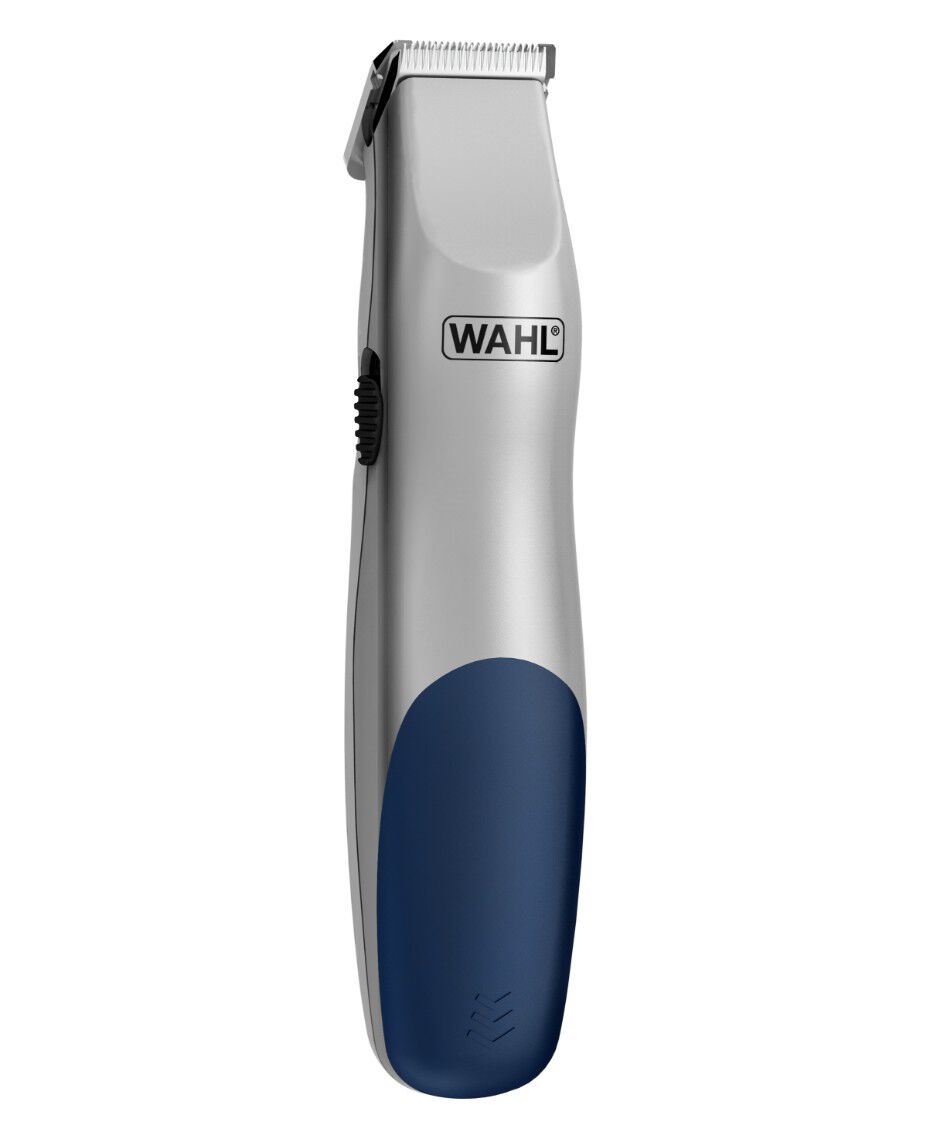 As far as best budget beard trimmer options go, this is very solid with no less than 6 different combing guides to control the length of your beard from 2mm to 12mm. Powered by a pair of AA batteries and arriving with 2 years warranty, while you won't want to clip your body hair with the Wahl Beard & Moustache Trimmer, there's a lot to like about it for such an affordable price.
---
Wahl All-in-One Rechargeable Trimmer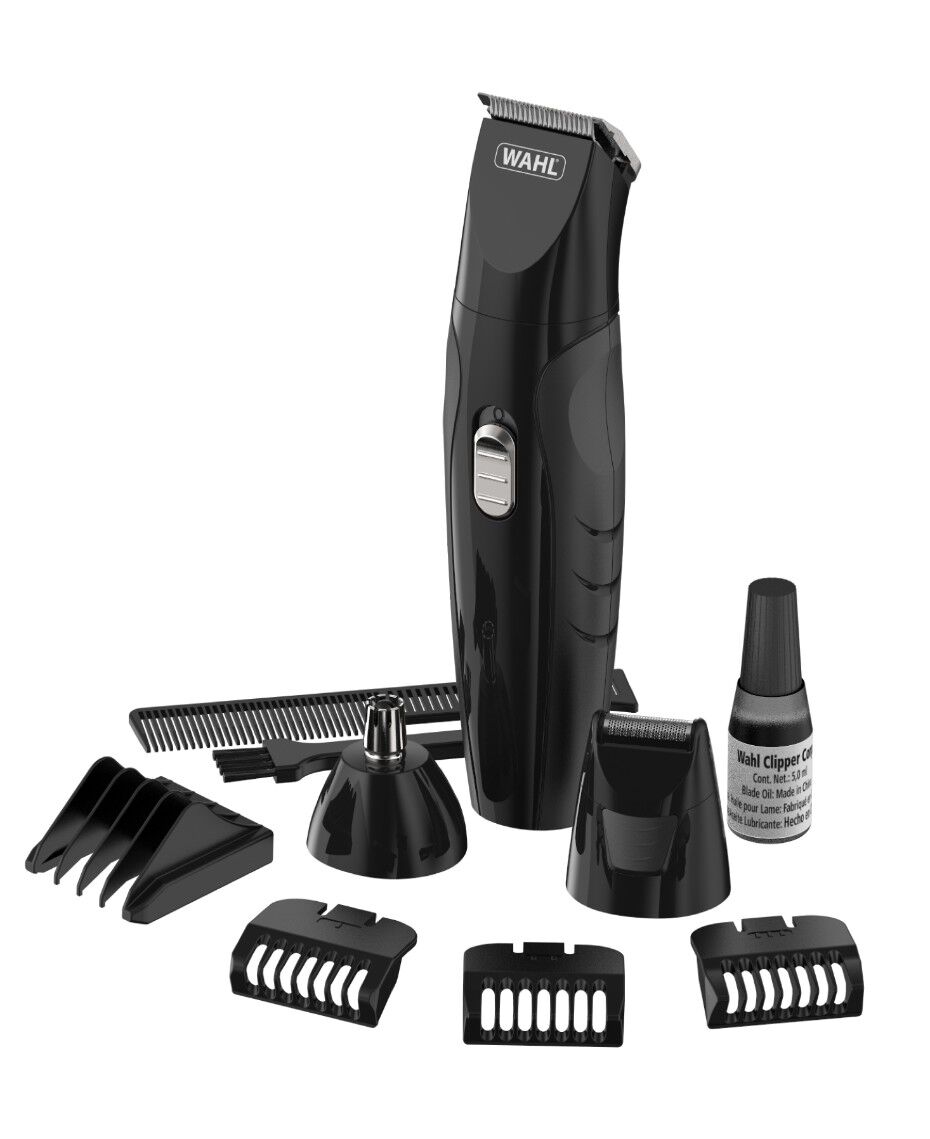 The Wahl All-in-One Rechargeable Trimmer also offers a clipping range of between 2mm and 12mm, however, it arrives with two different head attachments that can handle beards clipping as well as nose and ear hair. The motor is powered by a rechargeable battery with 80 minutes of run time, while it offers no less than five different trimming length settings for a range of different beard types.
---
Braun Beard Trimmer BT3222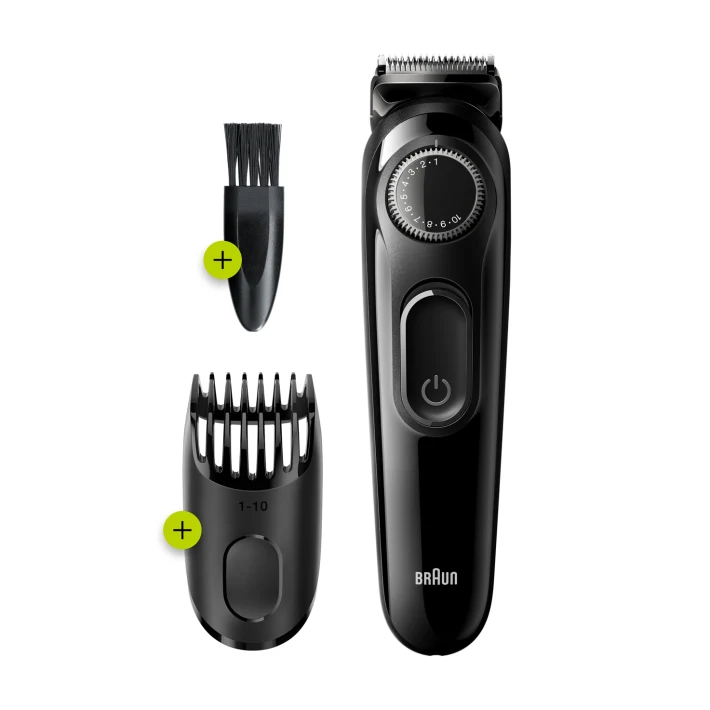 The Braun Beard Trimmer BT3222 is the literal cutting edge of the brand's technology, offering a huge range of hair length options from a close shave to maintaining thick beards thanks to its precision dial of 20 different settings in 0.5mm increments. Arriving with a clip-in comb, a battery life of 50 minutes and a manual Gillette beard trimmer razor, the Braun beard trimmer might not be the perfect tool for cutting head hair, but it'll clip your facial fuzz to perfection.
---
Philips One Blade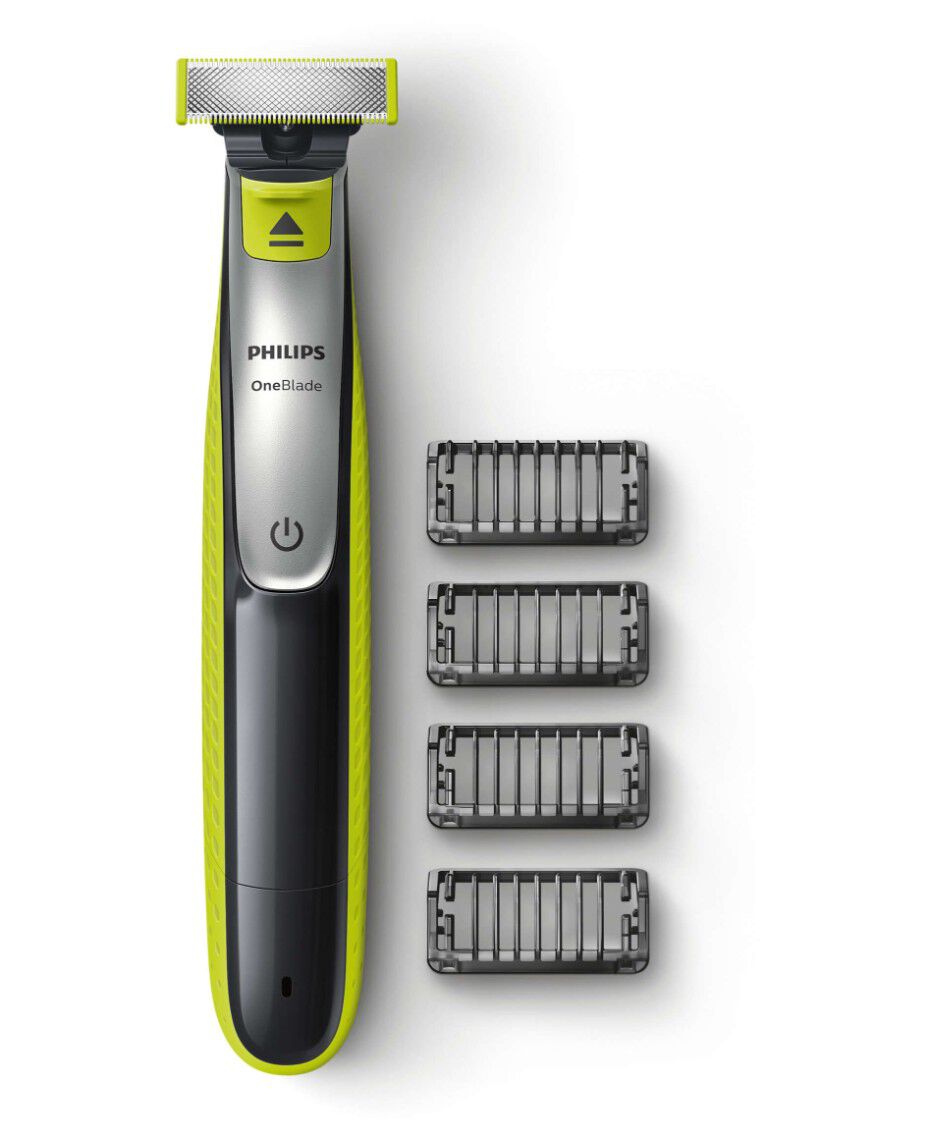 If you're after a simply designed beard trimmer to look after stubble and shorter beards, the Philips One Blade is a good trimmer with four straightforward lengths of 1, 2, 3 and 5 mm that almost offer the closeness of a mini foil shaver. Inside is a rechargeable Li-Ion battery with 60 minutes of juice, while it's waterproof for easy cleaning and arrives with one replaceable blade (expected to last 4 months of two shaves per week).
---
Remington B5 Style Series Beard Trimmer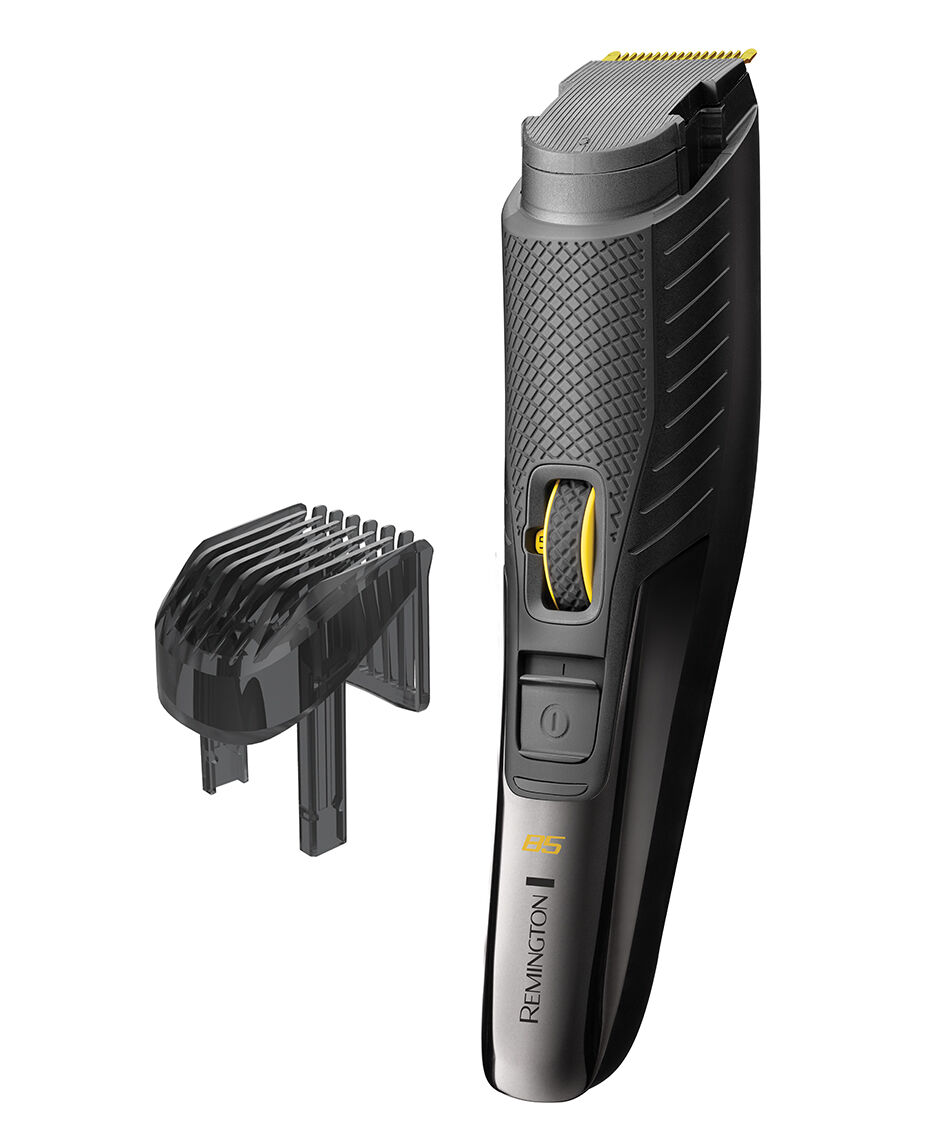 Boasting titanium coated, self-sharpening blades, the Remington B5 Style Series Beard Trimmer offers an impressive range of beard lengths between 0.4mm and 18mm. The powerful motor relies on a rechargeable battery, which in turn can be charged via a micro USB charger for 2 hours to serve up to 60 minutes of run time. Arriving with a 3-year warranty and travel pouch, it's certainly a good beard trimmer for a precise shave.
---
Philips Multigroom Series 3000 9-in-1 Trimmer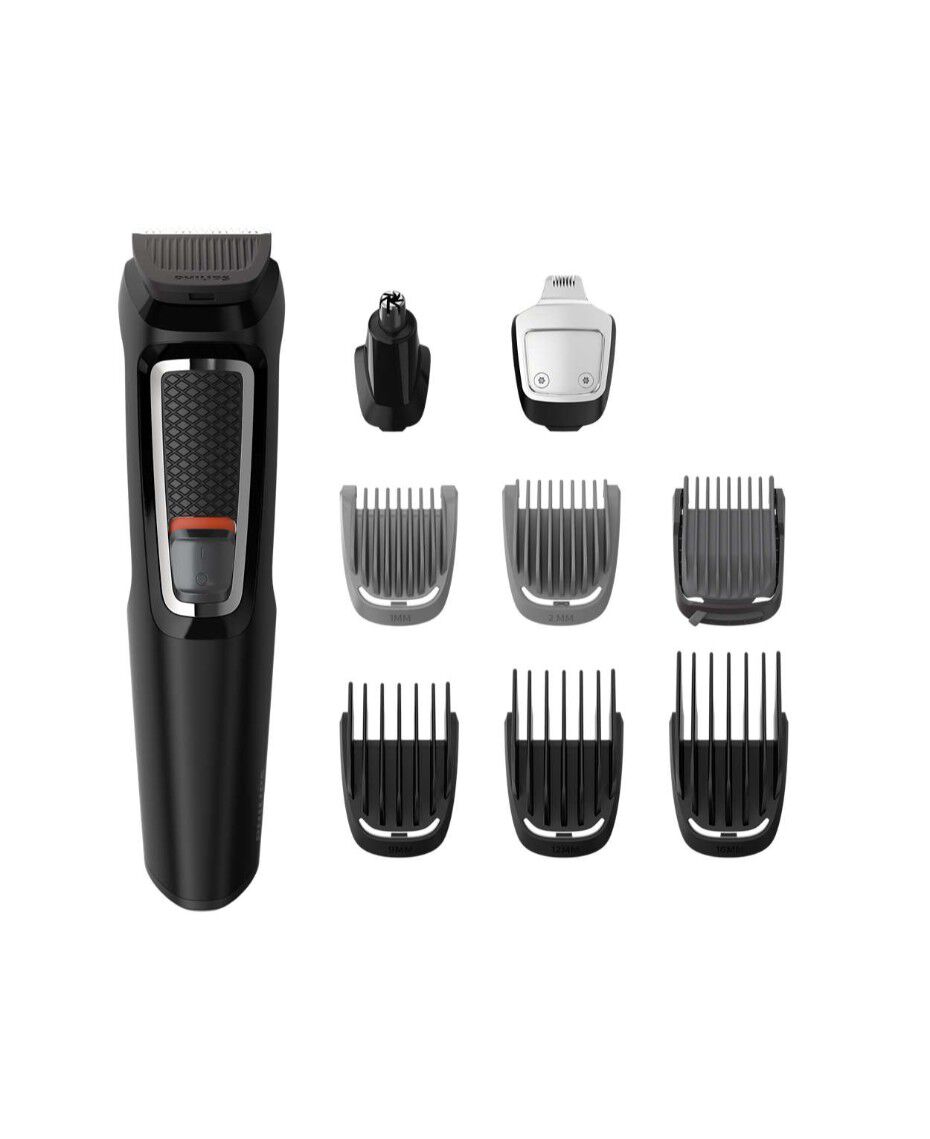 In isolation, it's not quite a budget beard trimmer, but when you consider the nine different tools it arrives with, this offering from Philips is still relatively affordable. With self-sharpening blades, 60 minutes of run time, nose and ear trimmer blades, and 3mm to 7mm adjustable bead length settings, it's a compelling package for the price.
---
Bevel Trimmer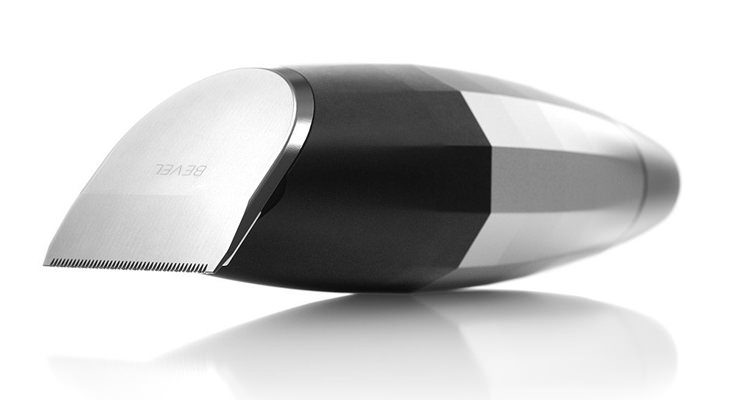 The Bevel Trimmer is one of the best-looking beard trimmers on the market, with a bold and ergonomic design that neatly fits into your hand. Almost any length of trim is possible thanks to its thumb-adjustable mechanism, which offers a more precise cut than most trimmers and almost guarantees perfect stubble. As the choice of countless barbershops for beard clipping or simply as a hair trimmer, it's easy to use and can run for up to 8 hours without charge.
---
Panasonic ER-SB40 AC/Rechargeable Beard Trimmer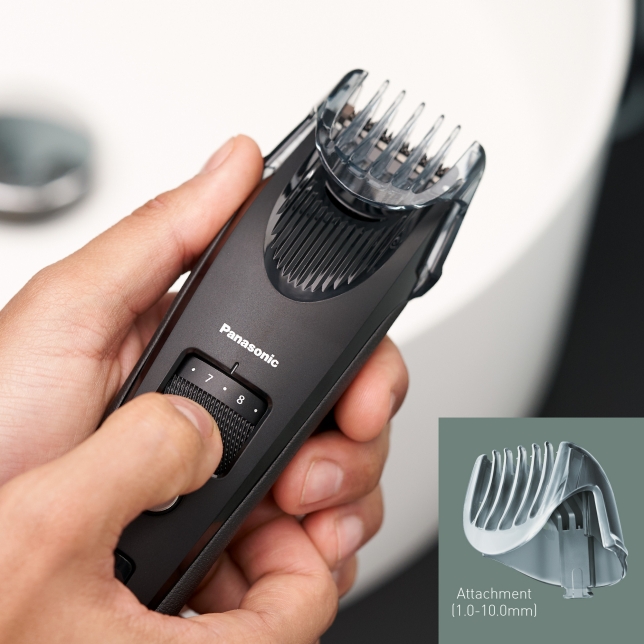 As you might expect from the more premium beard trimmers on the market, this product from Panasonic has blades that have been specially designed to cut facial hair without causing ingrown hairs. With no less than 20 different beard length settings, the Japanese manufacturer trumps the likes of Gillette beard trimmers thanks to the quality of its sharp blades, waterproof construction and easy recharging system. Thanks to its ultra-fast linear motor, you've got more than enough power in your hands, capable of cutting body hair too.
---
---
---
Wahl Waterproof Lithium-Ion Stainless Steel Grooming Kit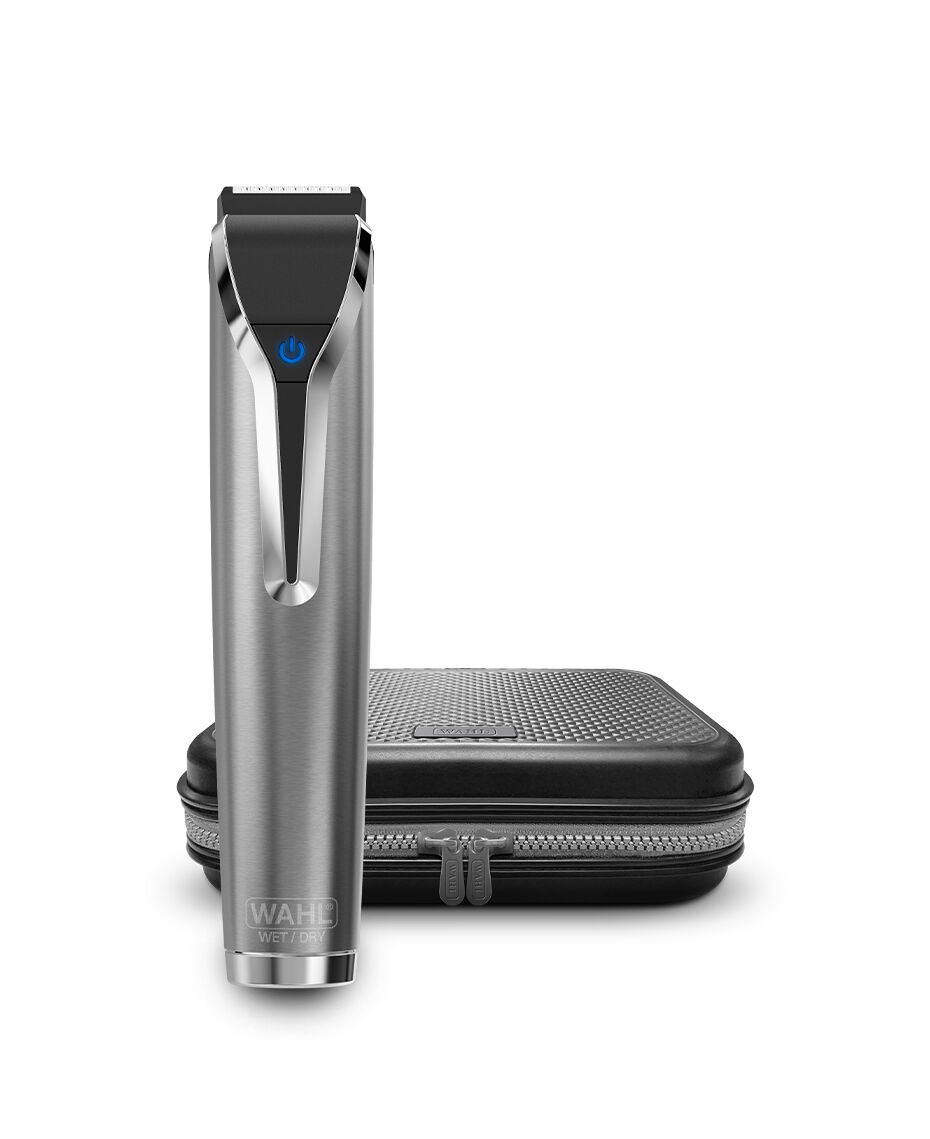 As one of the masters of grooming tech, Wahl didn't hold back with this model, which is IPX7 rated for up to one hour of submersion underwater so you can do your grooming in the bath or shower. In addition, it comes with two interchangeable heads that boast no less than 34 different cutting lengths, perfect for those with short stubble, short beards or even long beards. If that wasn't enough, it's powered by a lithium-ion battery that serves up 6 hours of run time after just an hour of charging, enjoys a 2-year warranty and has a travel safety lock.
---
Philips Prestige Beard Trimmer Series 9000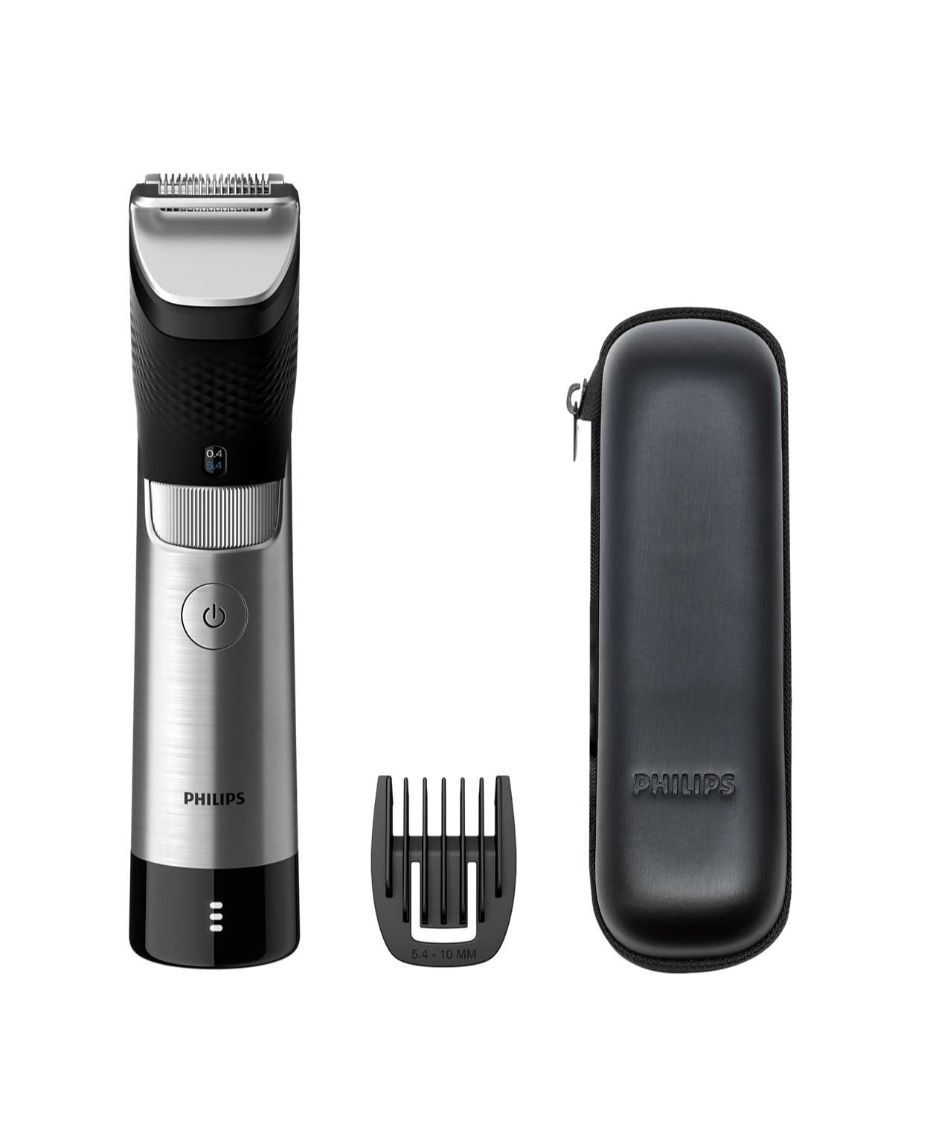 At the top of the beard trimmer market is this offering in the Philips series, which uses new SteelPrecision Technology to ensure precise trimming for perma stubble, as well as being a great hair trimmer. With 30 different lengths of 0.2 mm increments to cut hair, a 120-minute cordless run time and a 100% waterproof construction for ease of cleaning, there's a lot to like about this trimmer. It's certainly not the most affordable beard trimmer you can buy, but if you just want one high-end trimmer that you won't need to replace, this part of the Philips series will serve you well.