If your bathroom shelf consists of little more than empty toothpaste tubes, toilet rolls, and tubs of hardened hair product, it's time to lift.
Your bathroom isn't just where you spend quality time scrolling on your phone, it should be seen as your self-care sanctuary. But it's also a window for your guests to see into how you groom and take care of yourself. Put plainly, women like to snoop, compare, and judge. Hell, Emily Weiss built unicorn empire Glossier based on women's love of looking at what others kept inside their bathroom cabinet. Trust us, a man's well-stocked bathroom cabinet will impress your female guests while making you look and feel good too.
Skincare
You don't need to be pulling out all the stops, but when it comes to cleaning your skin, you can't afford to be cutting corners. Your skin is an incredibly durable part of the body, but it's also privy to every bit of pollution, grease, dirt, sweat and smoke that you expose yourself to every day. Time to show it the respect it deserves. Think of the different steps you take when you take your car to get washed, and approach your skincare in the same way. Sure, most of the time the rain will wash off dust and dirt, but when it comes to the dried bird poo stuck to your hood (aka the blackheads on your nose), sometimes you need the soap broom and high-pressure rinse.

If you're new to skincare, start yourself off three easy steps.
---
---
Wash: Use Swisse's Charcoal Face Wash ($11.99) every day in the shower. Its blend of charcoal powder, licorice root and essential oils will help to properly clean your skin without drying it out or adding to its oiliness. The scent is inoffensive, and it feels good on your skin so it's a no-brainer. Plus, you can cop Swisse Skincare at your local Woolies.
Moisturise: Once out of the shower, a nice 10c sized squeeze of Swisse's Daily Face Moisturiser ($11.99), and you're good to go. If you're not used to having anything on your skin, a heavy moisturiser can feel overwhelming and dense. Swisse's naturally simple moisturiser is fats-absorbing and non-greasy which means it's working for your skin without making it feel like you're wearing anything, and it will keep it hydrated throughout the day. If you don't think your skin is thirsty, just trust us. It is.
Wear sunscreen. Living in Australia is hard on the skin. Even if you're just walking to get lunch, you need to be wearing sunscreen every day. Men's skin, while traditionally showing signs of skin-ageing later in life, actually ages at a faster rate than women. Our tip: La Roche-Posay SPF 50+ Sunscreen ($29.95).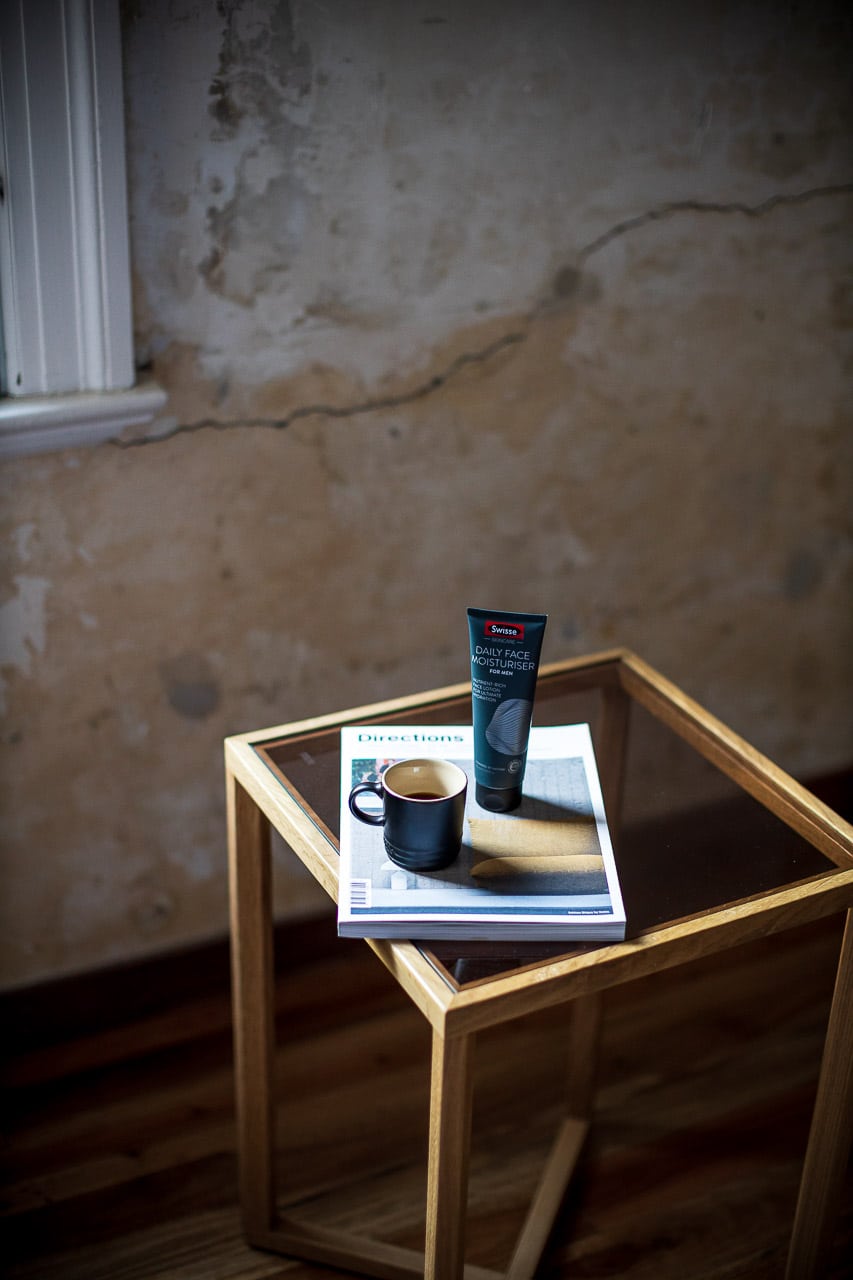 Hygiene
You may be primarily looking after yourself, but you also need to think about keeping your bathroom guests clean too. Straight off the bat – a nice soap will go a long way. Not only will you/they smell good, but a better smelling soap means you're more likely to want to use it for longer, so adhering to the WHO's recommended 30-second hand-wash time seems more likely.
If you're partial to a luxury soap (don't knock it 'til you try it) Diptyque's softening hand wash ($40) is the very definition of boujie but will legitimately make you want to wash your hands 40 times a day. For something a little more day-to-day that's good for the hands and the body, Eco Store's Soap Bars ($2.99) are scented with everything from honey and kelp to coconut, do the job and are environmentally friendly to boot.
In the shower, you can't go wrong with a liquid body wash, and there's no better value body wash than Swisse Body Wash For Men ($14.99). With Cedarwood Oil, Rosemary Leaf Oil and Lemon Peel Oil notes, it'll keep you clean and smelling great.
Important for both you and guests (especially if you plan on getting close to them), a good mouthwash can be a quick saviour for objectionable-smelling breath, plus, it's also good for your teeth and gums. While most generic brands can easily be mistaken for bottles of bleach, Grant's of Australia mouthwash ($13.50) looks good and ticks all the hygiene boxes too.
Towels
You've just showered, and you're as clean as you're going to be all-day, so why would you assume your towel is "dirty", and in need of a frequent wash? Your towel may not be dirty per-se, but it's definitely picked up a few dead skin cells, and if your towel doesn't have the time to properly dry between uses, it's a breeding ground for bacteria. Also, a wet bath towel smells rank.

You should be washing your towels once a week, so it's a good idea to have a few on rotation. Baina Bath Towels ($73) are made in NZ from 100% organic cotton in colours that will add a little bit of life to your bathroom. If you prefer to keep it neutral, Sheridan has you covered with 50 shades of grey and a range of textures from light to plush.
Accessories
Let's be real, everybody poos. In the unfortunate event of unexpected bowel movements, Aesop's Istros Room Spray ($63) is the ultimate discrete saviour. No need to fake-cough to mask the sound of your aerosol Febreeze, just two or three sprays and a gentle combination of pepper, lavender, and tobacco does away with all unwelcome scents.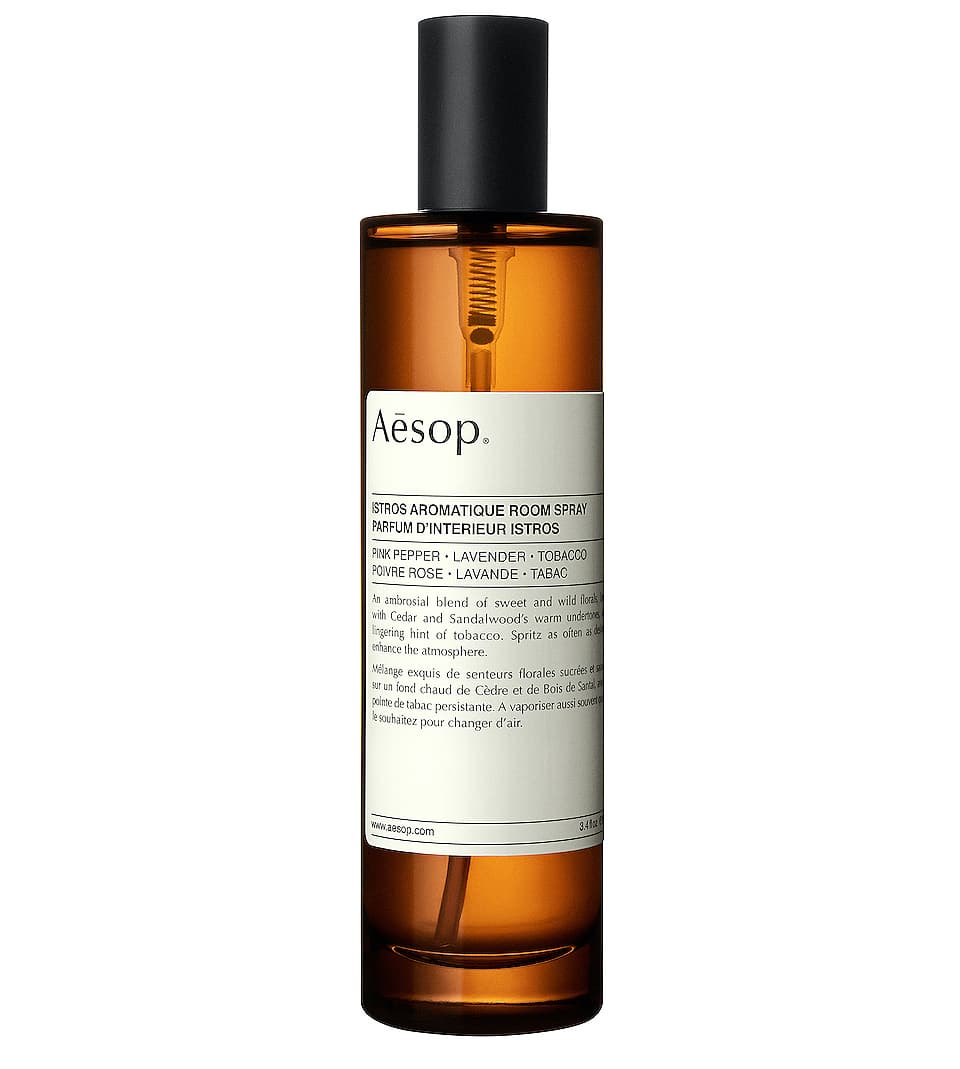 If you're a man who enjoys the ritual of a bath, lighting a Cire Trudon Petit Candle ($59) should become a necessary step for your bathing downtime. They've been around since the 17th century, and even Napoleon used to light one up when it was bath time. They look excellent in whatever room they're placed in, and, once they've been used, work perfectly as good looking canister for your bathroom utensils. Speaking of which, a good pair of tweezers might just be the handiest utensil in your cabinet, and a quality pair is worth investing in. Tweezerman Tweezers ($27) are the finest general-use tweezers in the world.

Spend a little time and money on your bathroom and it will pay you back in spades.
---
---
Now, check out the 11 best hair products for men in 2020 – tried and tested.
This article is proudly presented in partnership with Swisse. Thank you for supporting the brands who support Boss Hunting.