Some things are just hard to look at. UFC grappling submissions, the sun in the sky, and added to the list this week: the ASICS ACTIBREEZE 3D SANDAL. Designed as the perfect post-run slide to relax in, the Swiss cheese-like sandals are equally likely to trigger latent cases of trypophobia, or as it's more commonly known, "Fear of Holes".
To be fair to ASICS' new 3D printed slides, the idea behind them is a great one. We all know the immediate relief experienced after taking off your shoes after clocking up the kilometres for a couple of hours, and these sandals were created with this moment in mind, offering maximum airflow to your hot feet.
The sandals made their debut at the World Athletics Championships in Oregon this month, with athletes finishing their events and sliding into their new sandals in an effort to improve the speed of their recovery. It makes great logical sense, with the design of the sandals made possible according to ASICS thanks to, "a parametric design method and advanced 3D printing technology."
---
---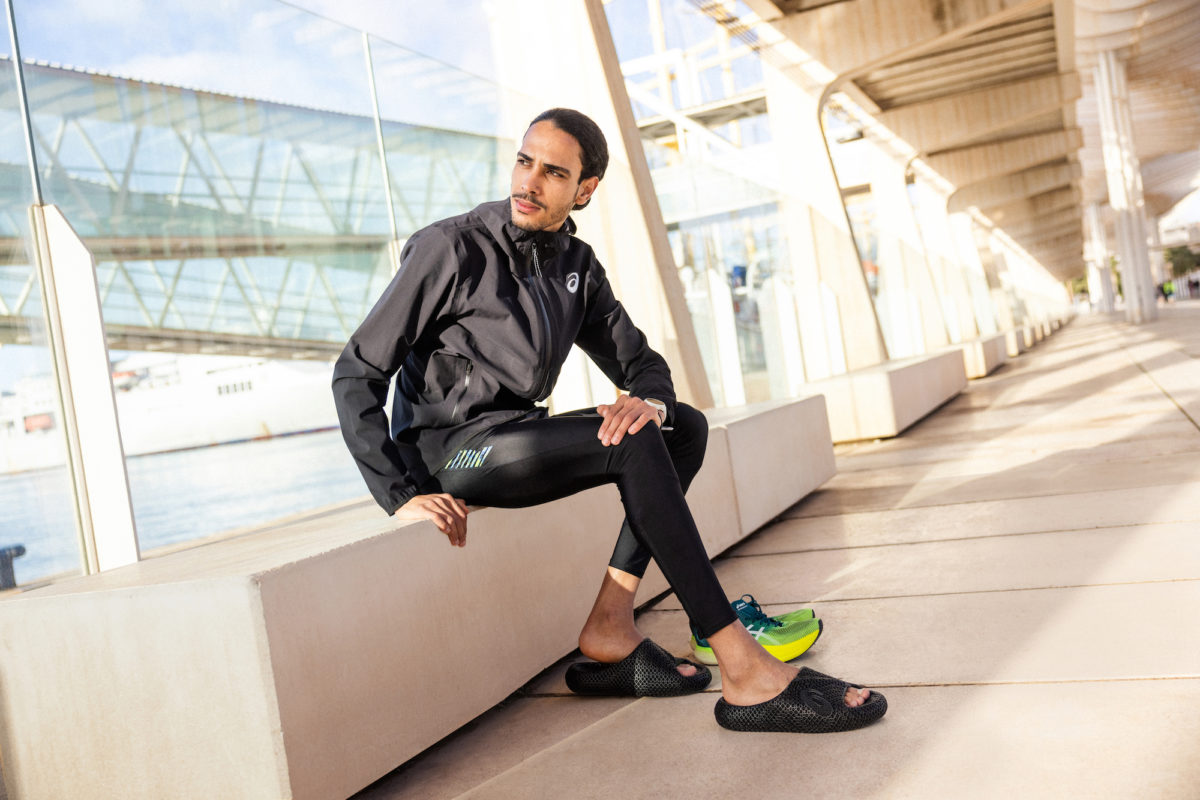 RELATED: The New ASICS Metaride AMU Shoe Is Inspired By The Sahara Desert
"This sandal is quite unlike anything we've created before," explained Genki Hatano, the Lead Researcher at Future Creation Dept, ASICS Institute of Sport Science (ISS) who was in charge of the parametric design.
"Its unique design provides structural integrity while still having an ability to be morphed parametrically. The result is a sandal that provides the right amount of porousness – combining breathability and resilience to deliver optimized levels of softness and support. The successful implementation of this method also moves us closer to an exciting future where a shoe can freely morph its form to exactly fit the profiles of each individual athlete."
While we've no doubts whatsoever about the potential physiological benefits of the sandals and the science behind their design, the fact of the matter remains that they look like the lovechild of a crumpet and a lotus flower seed head.
If you're unphased by the thick, open lattice structure of the ASICS ACTIBREEZE 3D SANDAL, they're set to be available online in early August with an RRP of $130.