Money doesn't sleep and neither does Netflix's marketing team, who continue to push into new territory with their latest project for the promotion of Don't Look Up. Bucking the tried and true trends for building hype about a new film, Netflix has linked with Manchester-based sneaker custom shop MattB Customs to create a one-of-one pair of New Balance 550 sneakers peppered with pieces from a real meteorite.
You read that correctly. Unsatisfied with the standard film rollout of trailers, interviews and YouTube preroll, Netflix has thought a little more outside the box. In fact, you could go so far as to say their thinking was out of this world, sourcing fragments of the Seymchan meteorite to emblazon across the flanks of a pair of classic silhouettes.
The Seymchan meteorite was first discovered in the Magadan District of Russia in the late 60s, and has been dated to be more than 4.5 billion years old. Thanks to its closeness to the fictional Dibiasky Comet that drives the plot of Don't Look Up, pieces of the Seymchan meteorite can be seen in the flanks of this unique pair of 550s.
---
---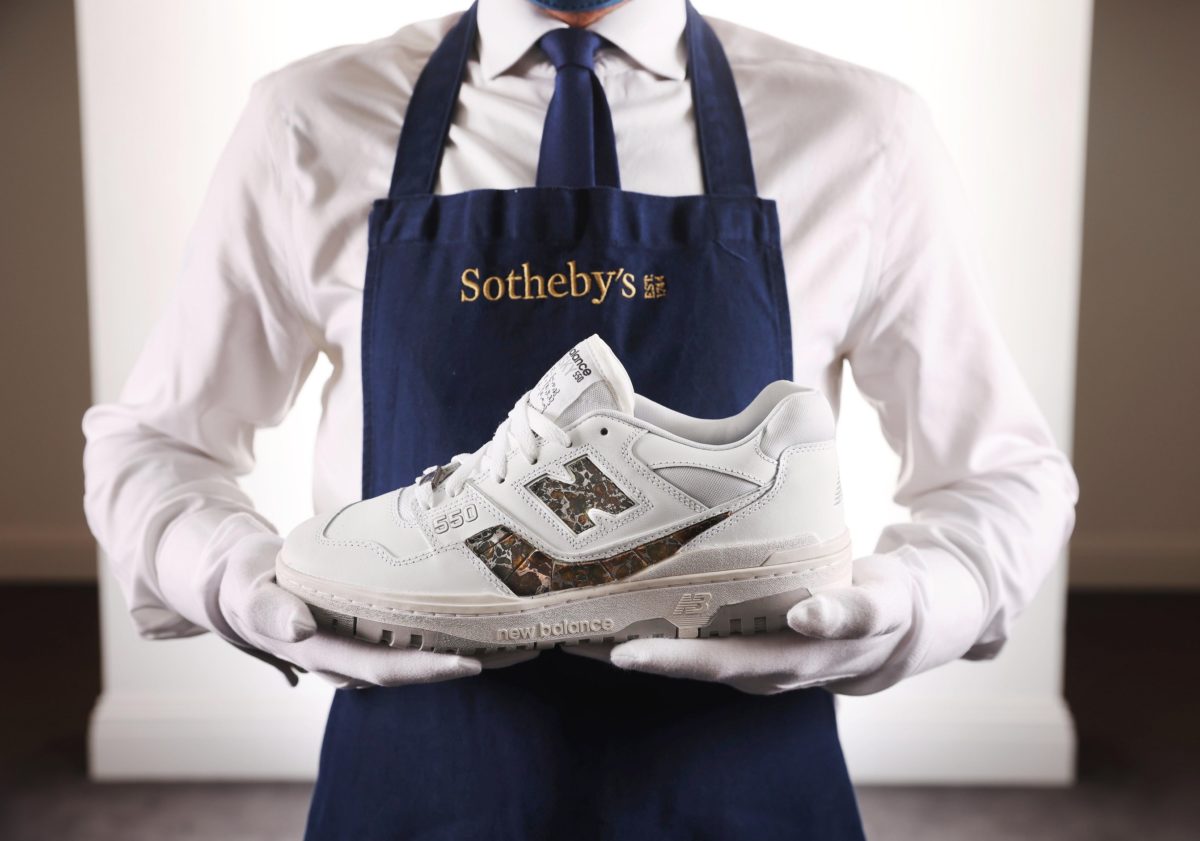 RELATED: New Balance And Casablanca Link Up For XC-72 Collab Inspired By Sports Cars
Custom sneaker designer Matt Burgess used a high-pressure water jet to precisely cut pieces of the meteorite, creating almost a wearable mosaic of ancient stone that is set into the iconic New Balance design. In total, 34 pieces of the extraterrestrial stone have been set into the upper elements of both shoes, as well as an eye-catching piece used to tie the laces together.
The meteorite stone features a naturally formed lattice known as "Widmanstätten pattern", which offers a refracting metallic look that takes shape over millions of years as the stone cools. These very special New Balance 550s, available in a US Size 10, will go on sale at Sotheby's for US$13,200 (AU$18,583).