A changing of the guard. The ushering in of a new generation. A tribute to countrymen and a playing style so synonymous with Brazilian football.
Nike's Mercurial Vapor XI 'Puro Fenomeno' is all that, delivering Neymar Jr. his latest signature boot while paying homage to the Brazilian prodigy of the 90's and 00's—Ronaldo Luís Nazário de Lima, or as he's more affectionately know in Brazil, "O Fenômeno" (Portuguese for "The Phenomenon").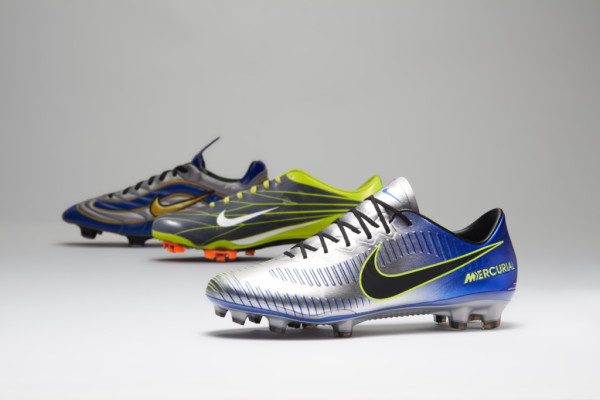 Inspired by the original Mercurials worn by O Fenômeno, and one of the most iconic pairs of boots in football history, the R9 debuted back in 1998 in the lead up to Brazil's ill-fated '98 FIFA World Cup campaign. The R9 influence in Neymar Jr.'s career began with the Nike Mercurial: "Those were the boots everybody wanted, I wanted them too," the Brazilian prodigy says of his early life growing up in Santos.
---
---
"The partnership between Neymar and Mercurial is perfect. He has this characteristic in his game, he's very fast, can abruptly change direction. In football, the boot has to help you perform, not only be there as a footwear, has to be part of you, at your command. The Mercurial has this power." – Ronaldo.
When Neymar Jr. went on to make his debut for the Brazil National Team at just 18 years of age, he was wearing a pair of Mercurial Superfly II's. Befitting the connection both Brazilians have to the Mercurial line, Nike's new Mercurial Puro Fenomeno boots borrow design cues from the Superfly II while also paying homage to Ronaldo's original Mercurial boots, seen below after Brazil lost the 1998 FIFA World Cup Final.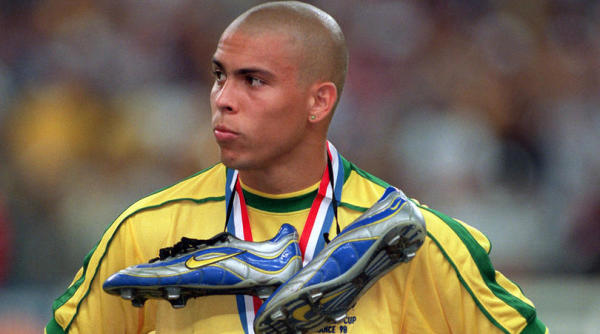 The lateral side of the Puro Fenomeno features the iconic chrome and blue colour scheme of Ronaldo's original '98 Mercurial, with the speed ribs of the current Mercurial altered to mimic the original's wavy lines. The black tips of the cleat studs are also a nod to the '98 version. The medial side of the boot features the bold graphic of Neymar Jr.'s original Mercurial Superfly II. "Ousadia" and "Alegria" also appear on this side of the boots, consistent with the daring and joyful style of play he is known for. Lastly, Neymar Jr.'s personal logo is emblazoned on the heels as it wouldn't be a signature boot without it.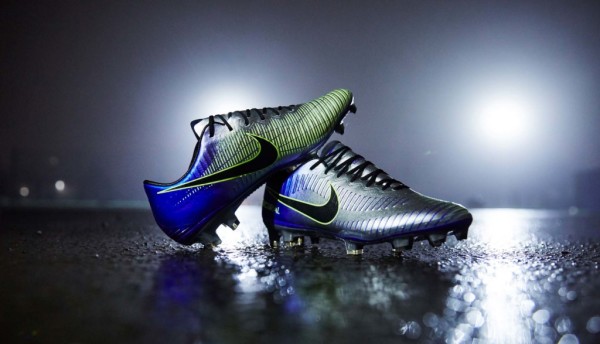 The Nike Mercurial Vapor XI Puro Fenomeno is available now, head over to Nike's website to grab a pair. Or, if Vapors aren't your flavour, check out the Swoosh's latest Fire & Ice pack here.