Each year since 2014, Nike's Air Max Day celebrations have grown exponentially. After putting together the ultra-sensorial House of Go in Collingwood earlier this month, the attention now shifts to March 25 – the date the Swoosh is hosting this year's Air Max Day celebrations.
Of course Air Max Day actually falls on March 26, and commemorates the release of the original Air Max 1 back in 1987. This year that date happens to be a Monday, so naturally things have been moved around accordingly.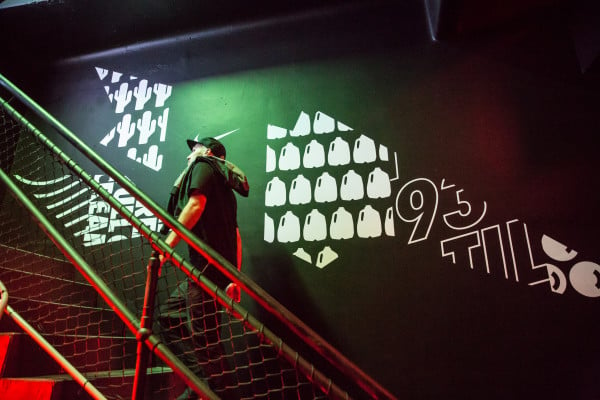 This year it's Melbourne's turn to get the treatment, with the city's iconic Curtin House converted into what Nike are calling "Air House" with the centrepiece being a six-floor Air Max-inspired art collaboration by Ta-ku and visual artist Sam Price.
---
---
"We're doing a staircase where you'll walk through an audiovisual journey of Nike Air. We're taking the design language of the different sneaker silhouettes and repurposing them in an interesting way that talks about its evolution and mutation. We've taken all the textures and different design elements and warped them in to these other organisms," explains Ta-ku.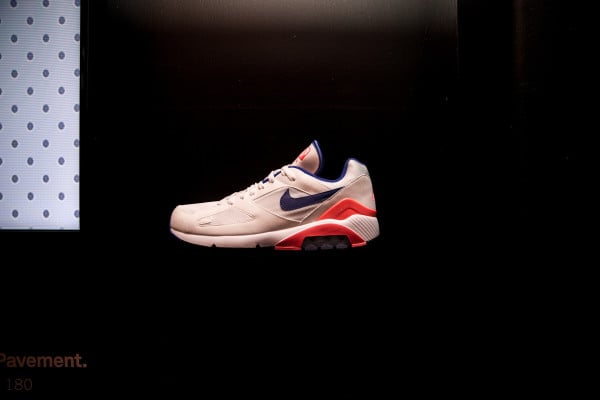 A number of iconic Air Max silhouettes are being honoured on each level of the project, ranging from OGs like the Air Max 180 'Ultramarine' right through to the line's newest addition – the Air Max 270.
"This is very much an art installation. We've taken the shoes and deconstructed components and built them in to these living organisms that kind of pulse and mutate. They're quite strange and weird, but enough for you to recognise where it began," says Sam.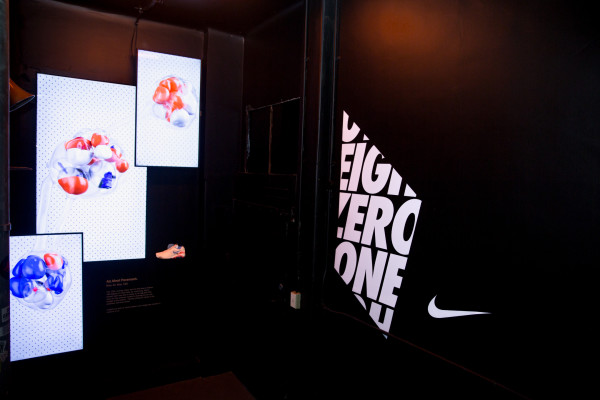 "They're new creations, but you can still recognise them. I want people to be looking and think, 'Oh that's a cool animation,' but then see elements like the bubble or the mesh and have it suddenly click. If we were too obvious or literal about it then it would have no purpose."
The display sets the foundation leading up to the Swoosh's Air Max Day celebrations, with members of the public invited to experience "Air House" free of charge on the weekends leading up to March 25.
Ta-ku and Sam Price's collaboration at Nike's "Air House":
Open March 10th, 17th, 24th
from 2pm–6pm
Admission: free
Where: Curtin House, 252 Swanston Street, Melbourne, VIC 3000
entry is via Stevenson Lane, which is off Tattersalls Lane (between Lonsdale and Little Bourke Streets)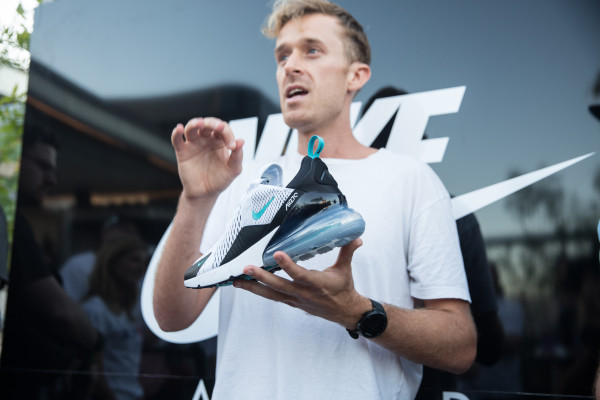 If you're unavailable on Saturday afternoons but still want to get involved in Air Max Day, Nike has created an open invitation for all Melburnians to help create the future of Air.
---
---
Guests will be treated to art and sound installations, live music, creative workshops, art and design talks from Sam Price and Christie Morgan and artistic building projections at the same location – "Air House" – on Sunday March 25.
Air Max Day at "Air House"
Sunday 25 March
from 12 – 4pm
Admission: Admission is free, but places are limited. 18+
Where: Curtin House, 252 Swanston Street, Melbourne, VIC 3000
entry is via Stevenson Lane, which is off Tattersalls Lane (between Lonsdale and Little Bourke Streets)
Registration: Register your place today at airmaxmelbourne.com