Off-White has released more winning collaborations over the journey than you can count, but the latest link-up with Church's isn't one of them. The handmade English brogues have received a street-inspired makeover, awkwardly blending codes and contexts with the addition of several of Off-White's signature motifs.
The collaboration was first spotted on the feet of Pharell Williams back in February of this year, at the final runway collection that Virgil Abloh designed for Off-White, which he founded in 2013. Upsettingly, Abloh passed away in November of last year, leaving one of the most important cultural and stylistic legacies of his generation.
The collaboration between Off-White and Church's was reportedly one of the final partnerships Abloh personally oversaw, described by him as a "remastering of a classic". While Abloh might have cut his teeth successfully remastering iconic streetwear designs, the same approach isn't guaranteed to work with centuries-old designs, as we can see here.
---
---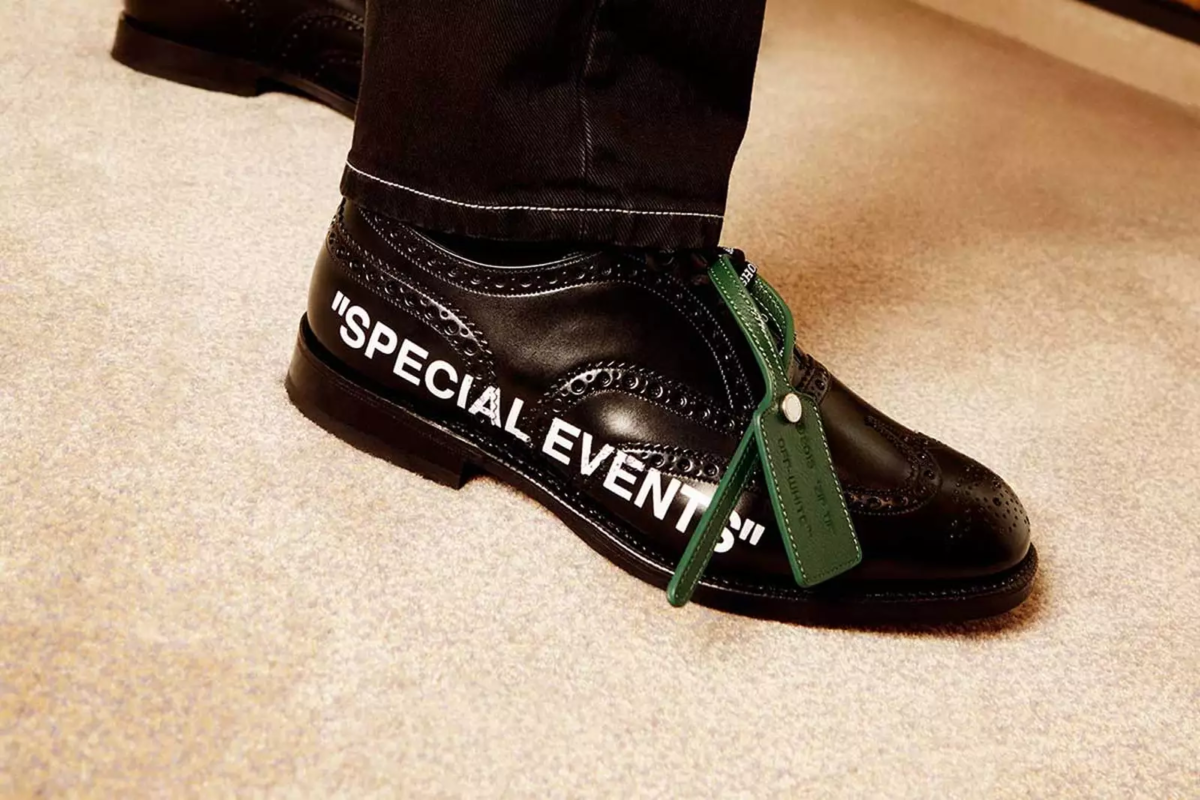 RELATED: Australia Just Copped An Exclusive Off-White c/o Virgil Abloh Capsule Collection
The Prada-owned Church's brand is one that dates back nearly 250 years, while brogues themselves can be traced back to the 16th century. Adding the screen-printed text "SPECIAL EVENTS," shouldn't be enough to catapult something to fashion's cutting. Such blunt postmodern-inspired motifs work well with streetwear because, in part, of how young the genre is. Two and a half centuries is a lot more tradition to reimagine – even the Instagram comments know it.
In addition to the "SPECIAL EVENTS" text (just in case you forgot where to wear them), the shoelaces unsurprisingly feature "SHOELACES" repeatedly along their length. In an update from the plastic tags found on Abloh designed Nike's, the Church's collaboration instead features a stitched leather version of the trademark hangtag.
Executed in Church's Burwood 3 O.W. shoe style, they are currently available with an RRP of €950 (~AU$1,400).