In the months since the 'suicide' of prolific kiddy toucher, Jeffrey Epstein, the wider culture has responded in strange and wonderful ways. But no one ever expected the meme to infiltrate itself into the world of sneakers.
Especially not one as white and clean as Oliver Cabell's limited EDKH sneaker (unlike the life, times, and circumstances surrounding Epstein himself).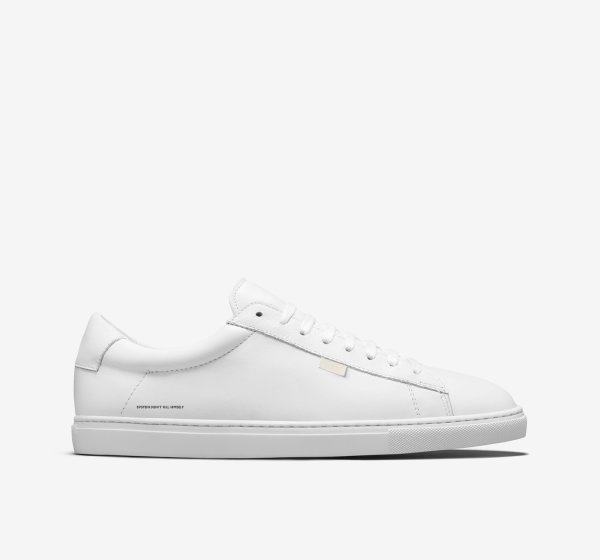 Oliver Cabell has just unveiled the limited release of the 'Epstein Didn't Kill Himself' (EDKH) sneakers. And if you think the name alone is ballsy, wait until you get a load of the official product description:
---
---
Jeffrey Epstein, an American financier who was accused of trafficking underage girls, died Aug 10, 2019. While awaiting trial, he was found unresponsive in his jail cell in Manhattan. His death was ruled a suicide, but skeptics believe he was killed because of his damaging secrets on powerful figures, including: President Trump, Former President Bill Clinton, Prince Andrew, Elon Musk, Bill Gates, and many more.
"We thought it would be funny to create a release dedicated to the EDKH meme that has skyrocketed in popularity," says the brand.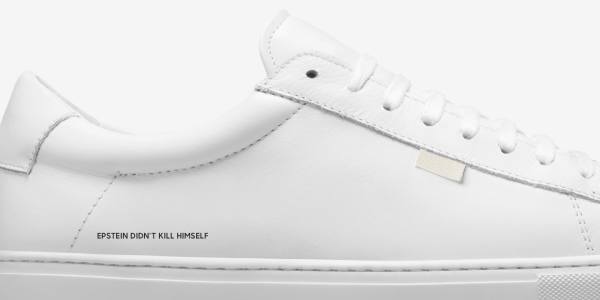 "What isn't funny is that the rich do enjoy a separate justice system than the rest of us. Like many, the idea that Epstein killed himself smells fishy to me."
The silver lining in this otherwise grim (but high-key hilarious) move by Oliver Cabell – 20% of all profits will be donated to the Polaris Project. A non-profit, non-governmental organisation dedicated to fighting modern-day slavery and human trafficking.
The EDKH specials will be available to purchase from August 10th of this year. Pre-orders are currently open, but you'll want to be quick as they are limited to 100 pairs. And, well, you know…
Find out more at olivercabell.com.
---
---
RELATED: A 'Who Killed Jeffrey Epstein?' Documentary Is Coming Soon.