Reebok has been on an absolute tear this year, with collaborations arriving from the likes of Jurassic Park and Ghost Busters to Jelly Belly and Eames. But if ever there was any doubt about the brand's enthusiasm to cover the entire cultural gamut, Reebok has tapped the work of Keith Haring as the inspiration for its next collaboration.
This isn't the first time that Reebok has provided a canvas for the work of Keith Haring, and it's unlikely to be the last. In an effort to capture the spirit of street art in the 1980s, of which Haring's internationally recognised pop art style was a key component, Reebok is releasing a quintet of styles that celebrates this vibrant movement.
The silhouettes chosen for this collection include the Club C, Club C Legacy, Classic Leather Legacy AZ, Classic Leather and the GL6000. Each design depicts a different elements of the famed graffiti artist's work, including Haring's signature dog motif, dancing figures, bold primary colours and the well-known three-eyed smiling face.
---
---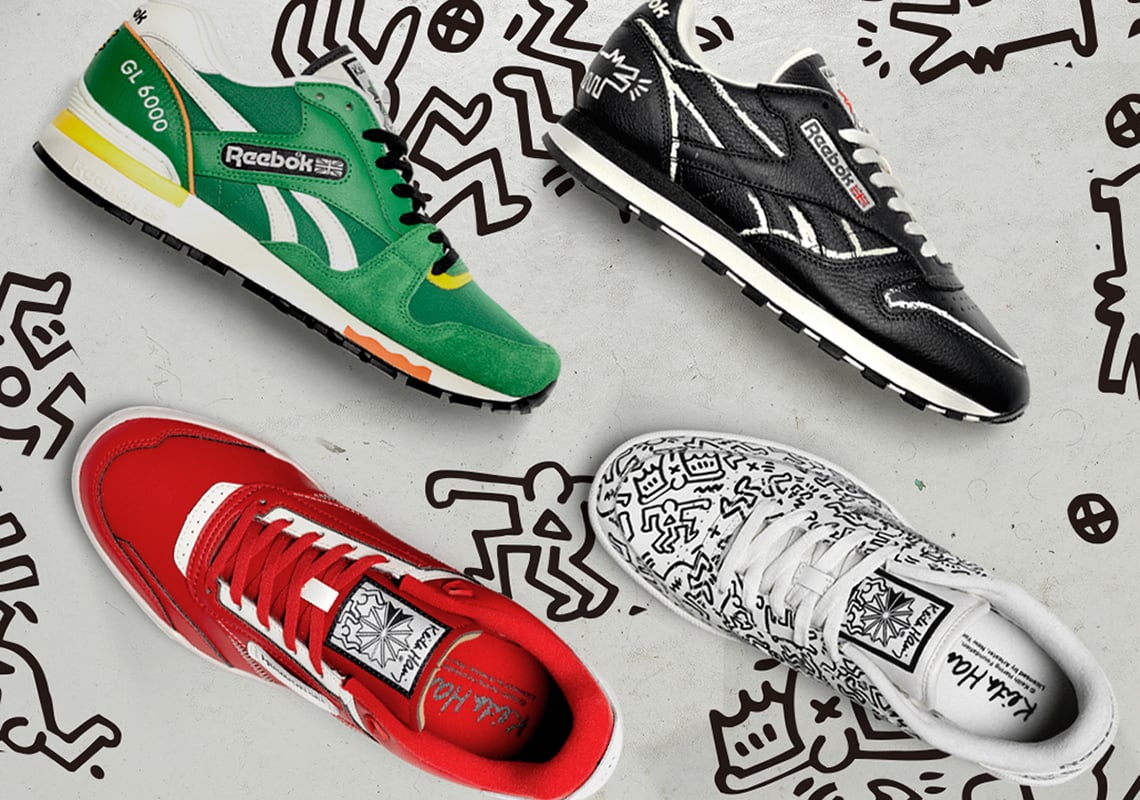 RELATED: Reebok's Jurassic Park Sneakers Will Make You Irresistible To Women
The black and white Club C is covered in Haring's dancing figures, in a nod to the walls of the 292 Layafette Street "Pop Shop" that were covered in the same figures. In contrast, the almost entirely black Classic Leather features painted lines that highlight the different pannels of the shoe, with a dog motif found embroidered into the leather on the heel.
The Classic Leather Legacy is even more reserved again, with a simple nod to Haring found in primary colours on the tongue of the shoe, while the rest of the shoe is unadorned. This is consistent with the GL6000, which features a small motif on its heel, allowing its bold green colourway to do much fo the talking.
The Reebok and Keith Haring collaboration collection is set to hit stores beginning the 22nd of October, with prices ranging from $140-$160.