Anyone who's even vaguely interested in watches knows that life's three certainties are death, taxes, and the watch community's enthusiasm for criticism (constructive or otherwise). The latest brand to receive the full wrath of the world's watch enthusiasts is Audemars Piguet, who released the Royal Oak Concept Spider-Man Tourbillon overnight to a cacophony of somewhat justified fury and ire.
This latest comic book collaboration comes on the heels of the debut Marvel link-up from 2021, in which the Royal Oak Concept Black Panther Flying Tourbillon left most hard-core collectors feeling like they'd just heard a bad joke with a worse punchline.
Despite this, the watch was a commercial success and was spotted on the wrist of everyone from LeBron James and Neymar Jr to Kevin Hart and DJ Khaled, with a piece unique version selling at auction for US$5.2 million (AU$8 million) to fundraise for the First Book and Ashoka associations.
RELATED: All The Best Watches Of 'Succession' Season 4, Including Audemars Piguet, Richard Mille & More
In a rare public statement, the CEO of Patek Philippe Thierry Stern wasn't afraid to make his feelings about the watch known, explaining in an interview with the AFR, "I saw the watch. I was a little bit sad for them because it shows that maybe they don't have any more ideas. And they should have plenty of beautiful ideas.
"There is no limit, except stupidity. It's not very good for a brand to do that, not at this level. They will sell it, but I don't think it will help for the future."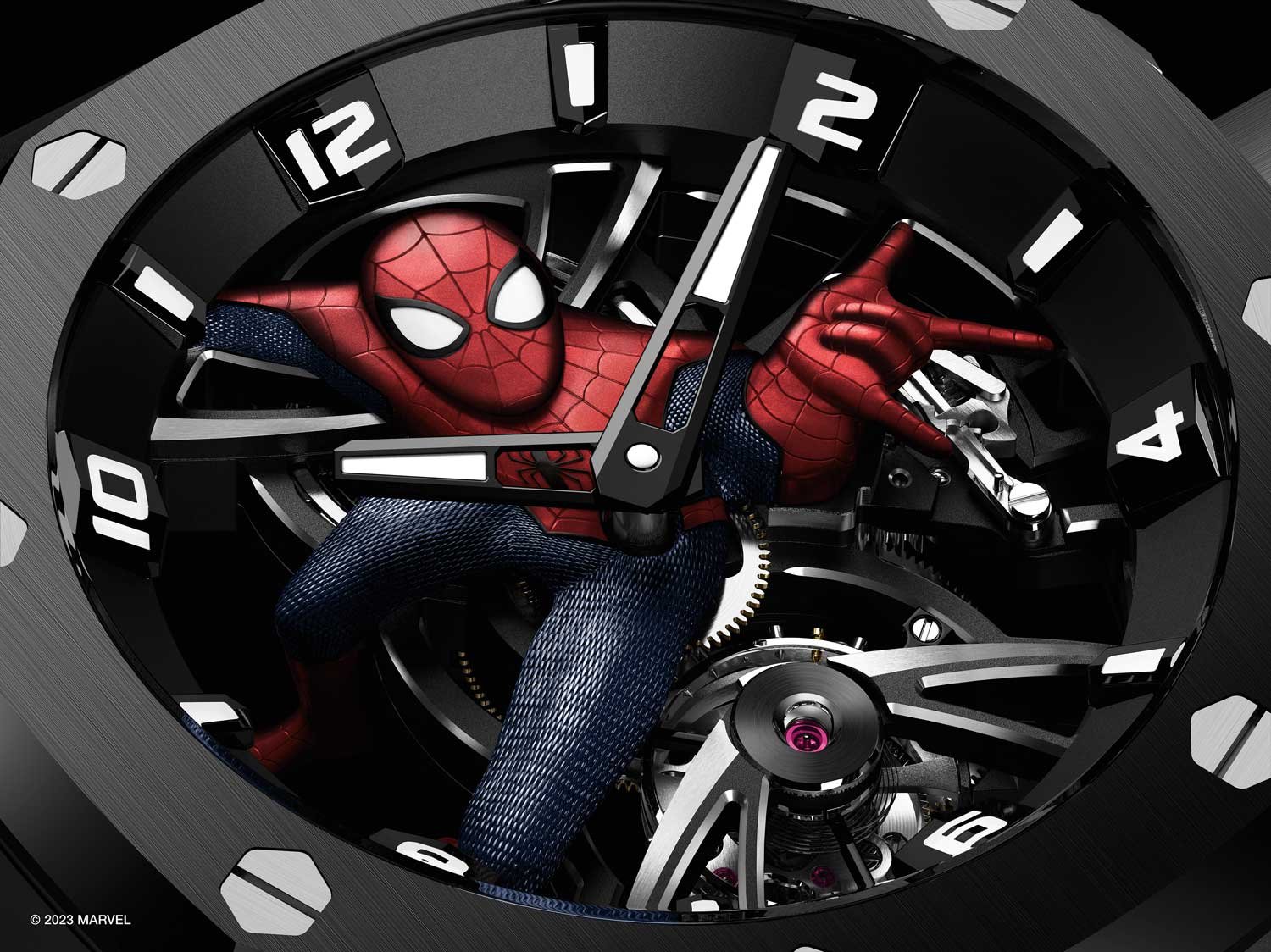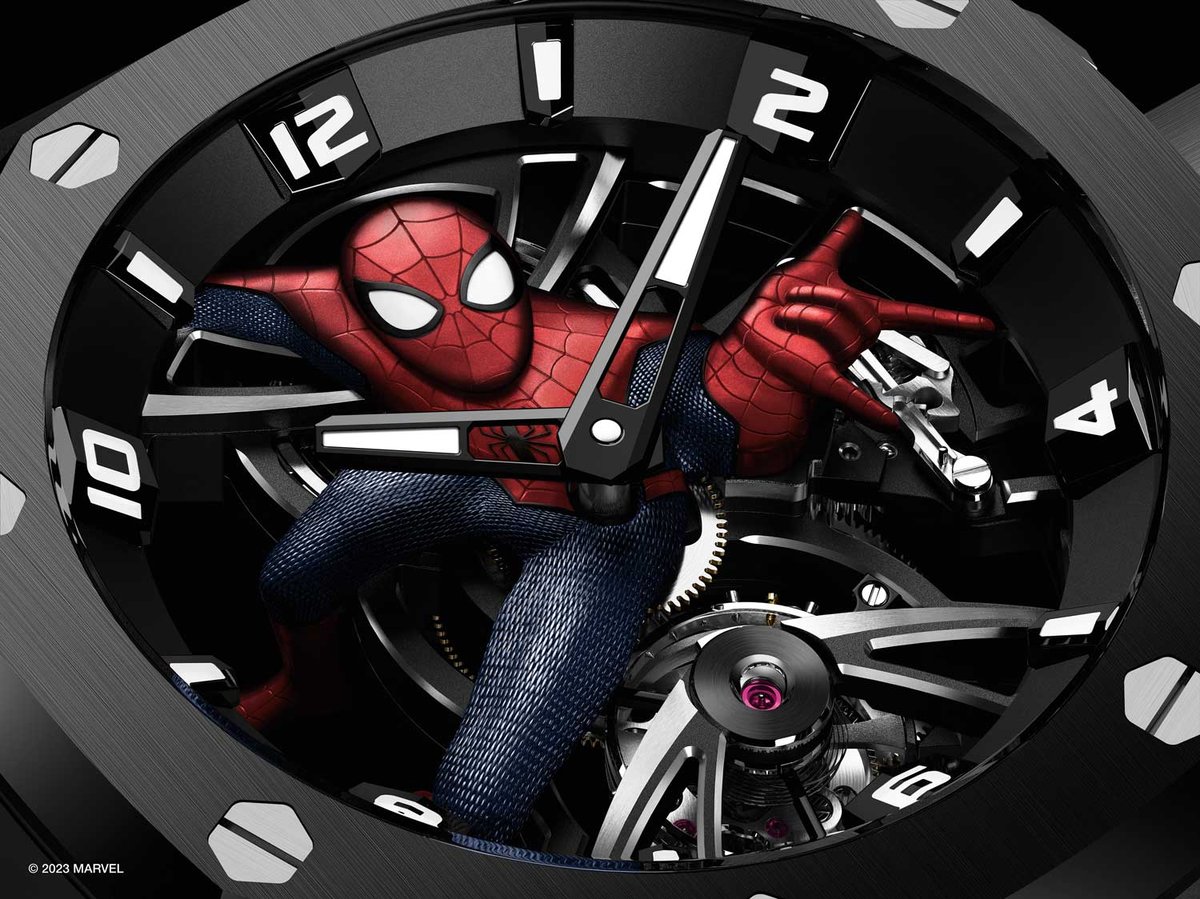 As it turns out, Audemars Piguet did have more ideas, except they only extended to celebrating a different comic book superhero. On its website, the brand explains this new Spider-Man release as the product of its, "desire to forge links with different cultural universes, seeking inspiration beyond the world of Haute Horlogerie and drawing from the world of pop culture."
Featuring a 42mm titanium case paired with a black ceramic bezel and crown, the Concept Spider-Man Tourbillon features a CNC-machined white gold sculpture of the New York City superhero that has been engraved and hand painted. While it might be a gimmicky centrepiece, the movement beneath Peter Parker's alter ego is proper watchmaking as the technically sophisticated hand-wound Manufacture Calibre 2974, with 72 hours of power reserve.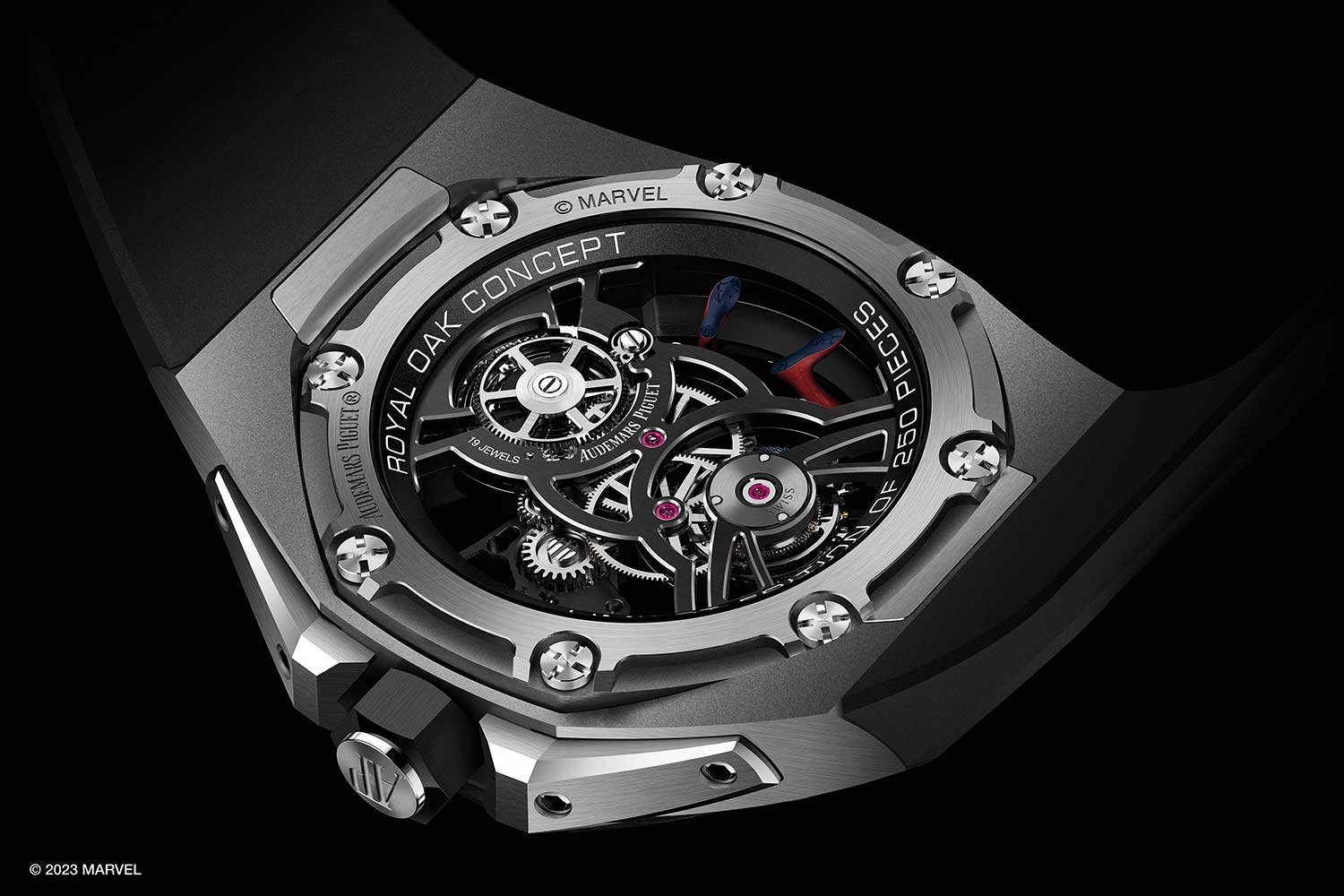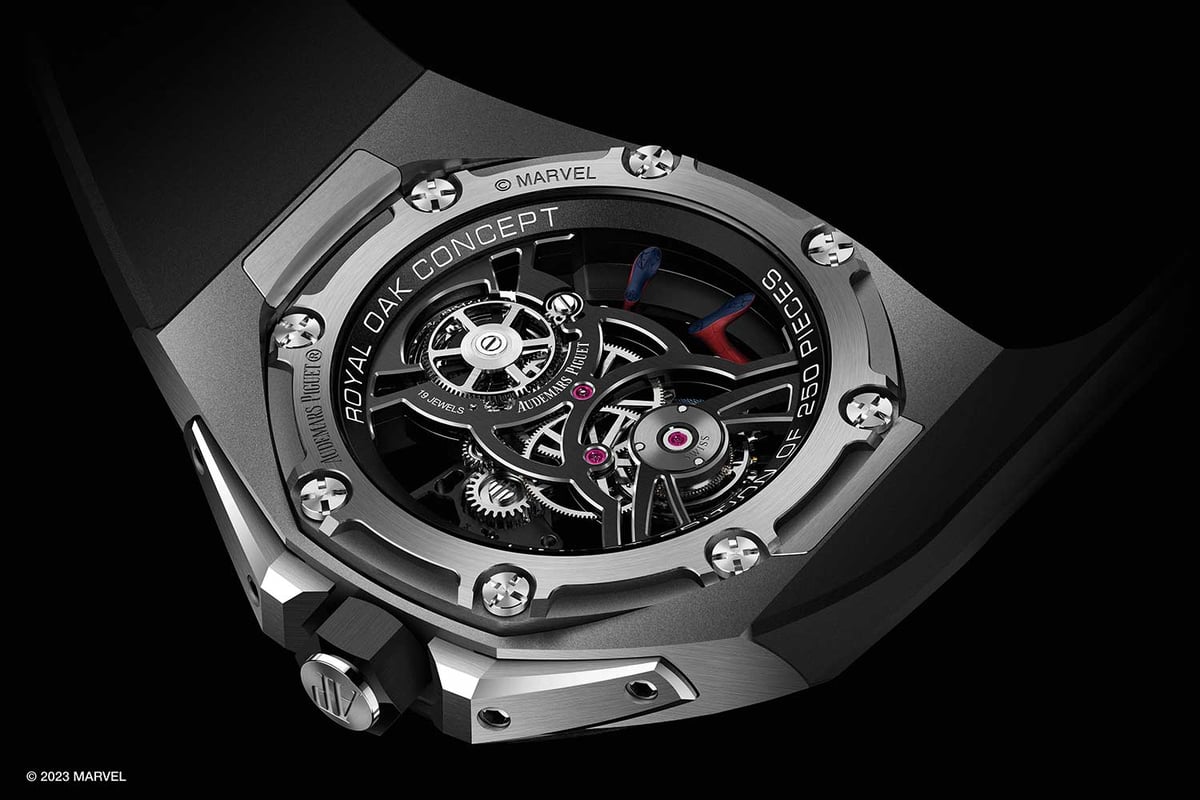 The Audemars Piguet Royal Oak Concept Spider-Man Tourbillon is limited to 250 pieces worldwide and arriving with an RRP of CHF 195,000 (AU$331,698), Audemars Piguet will again be producing a piece unique example of the watch to auction later this year. With a new CEO set to take the reins of Audemars Piguet at the start of next year, it'll be interesting to see if the collaboration with Marvel is pursued in the long run, or if the collecting community gets their way and see it banished to the history books.