You've got to admit it. There's something quietly compelling about the best military watches. The simple fact that they're so purpose-built, born as objects with pure utility focus, are aspects that make the best military watches stand out as objects of desire for many, from the casual enthusiast to the most serious collectors.
However, that isn't the only reason those in civilian life enjoy wearing military watches. It's also because as a rule, watches used by the military are easy to read, comfortable to wear and robust enough to handle pretty much anything you need them to.
This holy trinity of functional features is something most of us wish were found in every watch that left the factory, but unfortunately, there are still dozens, if not hundreds of watches released each year that aren't nearly robust or comfortable enough to enjoy as part of your everyday life. As a result, timepieces that were originally designed for military personnel are no longer confined to barracks, these days offering a no-fuss option you won't want to take off your wrist.
---
---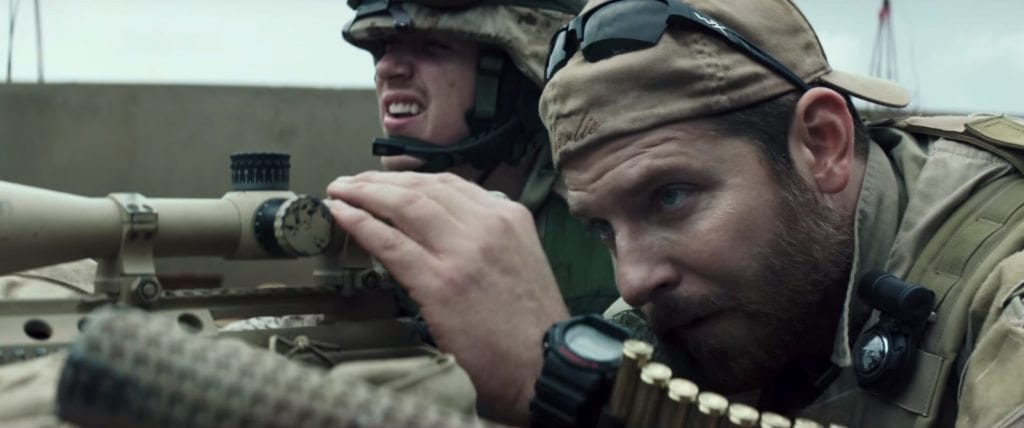 RELATED: 9 Best Rolex Daytona Alternatives For Every Possible Budget
A Short History Of Military Watches
As far as the history of watches in the military goes, it's a tale that is inexorably tied to the progress of the wristwatch as we know it today. In fact, the first-ever mass-produced wristwatches were made at the order of Kaiser Wilhelm I in 1879, who commissioned Girard-Perregaux to manufacture 2000 pieces for his naval officers. Remember, this was an era when gentlemen didn't leave the house without their pocket watch, and watches worn on the wrist were generally considered too feminine, as they were often ladies' pocket watches secured to the wrist with a silk ribbon.
The next major step forward for military watches was also a critical step for wristwatches more broadly. It was during the First World War that troops quickly came to realise the difficulty of checking the time on a pocket watch while also aiming a rifle, paving the way for some of the first timepieces specifically designed for the wrist. At the conclusion of the war, returning veterans wearing watches on their wrists quickly dispelled the prevailing fear of the feminine, popularising wristwatches for civilians too.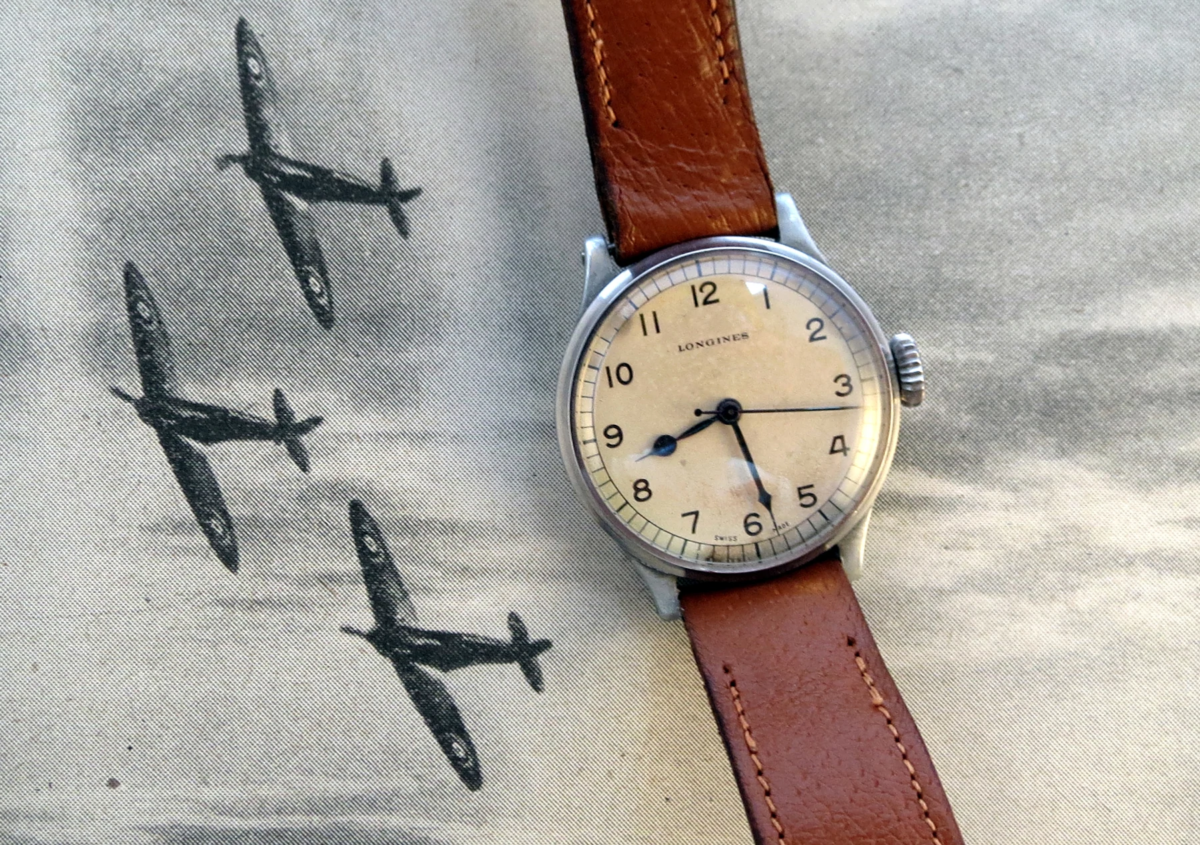 It wasn't till the Second World War that the watch became a standard part of the military personnel uniform, manufactured in the hundreds of thousands for both Allied and Axis forces. The British Ministry of Defence contracted twelve manufacturers to produce watches to meet a number of specifications, including the likes of Omega, Longines, and Jaeger-LeCoultre, which are fondly known among collectors as The Dirty Dozen. Following WWII, the archetype of the field watch was born and has remained effectively unchanged to this day.
What Makes A Good Military Watch?
What makes a good military watch? It's a good question, especially as the military or tactical watch style has grown in popularity, with many brands who have never worked with a branch of the armed forces making their own "military watches". Many military watches in the past were made to rigorous government specifications, but today a good military watch should embody a number of different characteristics, which include but are not limited to the following.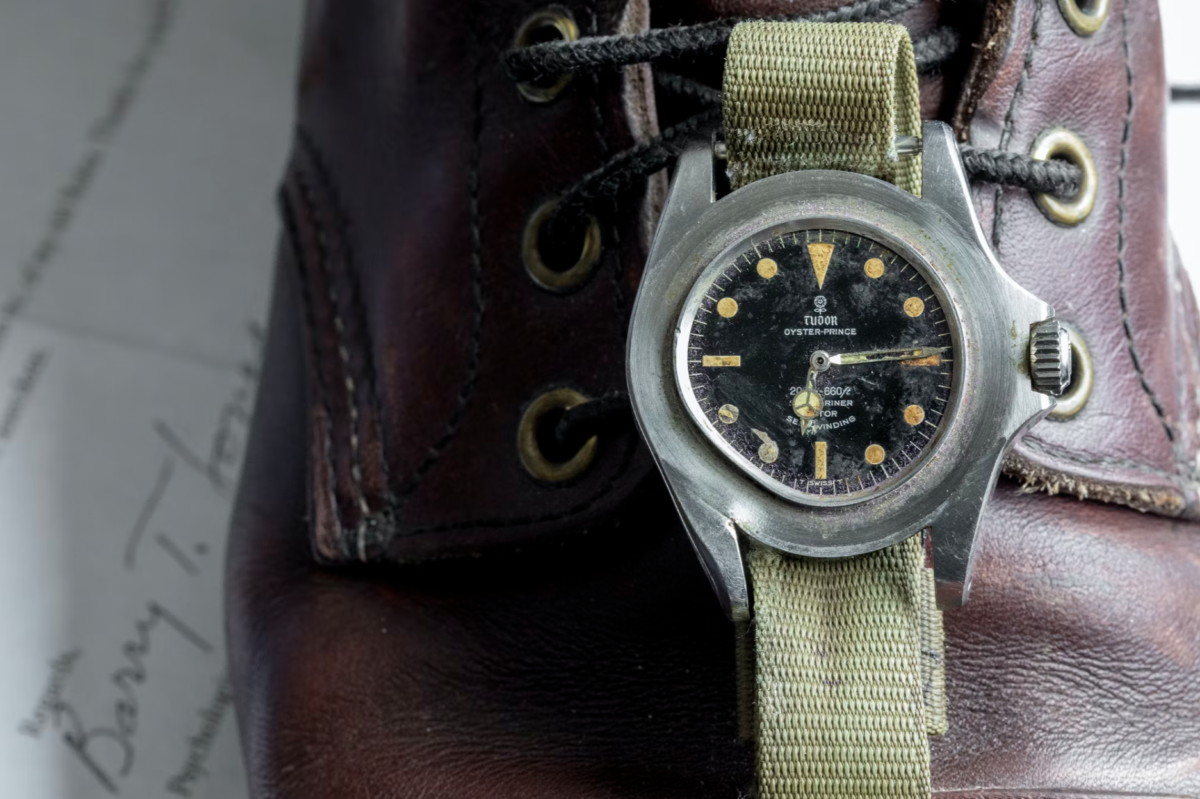 Easy to read – an absolute must for military watches, as personnel may only have a split second to check their timepiece. This is why many tactical watches have large numerals and hands that are also luminous to be legible in any lighting conditions.
Robust – if a military watch isn't seriously shock resistant, it isn't doing its job. Temperature change, moisture and heavy impacts are all things a solid tactical watch should be able to handle.
---
---
Serviceable – as with most areas of military equipment, simple servicing and repair are critical to preventing things from being replaced too frequently. It wouldn't make sense for hundreds of thousands of military watches to be sent to a single repair factory, so they must be serviceable almost anywhere.
Reliable – linked to robustness, a good military watch has to be reliable in the conditions it'll be used in. This means it needs to maintain timekeeping accuracy, as well as be energy efficient if the watch features a battery-powered quartz movement.
We'll be splitting our picks of the best military watches and best tactical watches into two lists, one of which are heritage inspired military watches, while the other will be more modern examples of a military watch. Without further ado, let's get into it.
Heritage Inspired Military Watches
Cabot Watch Company G10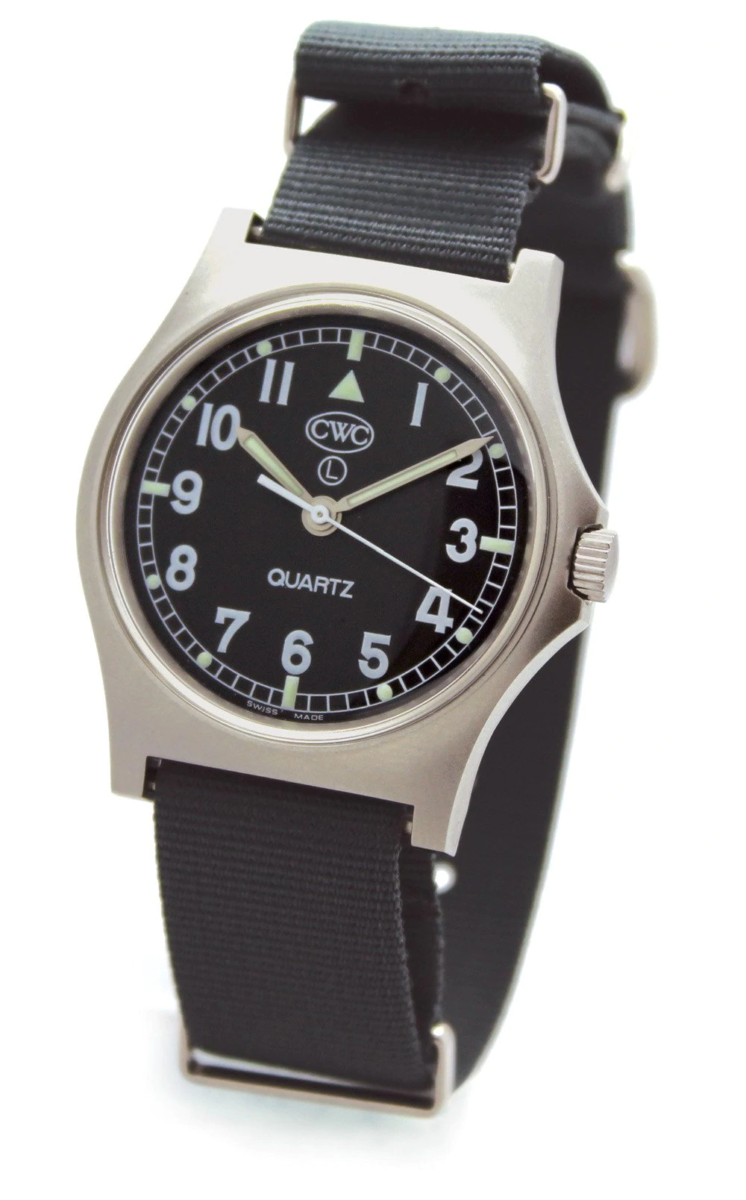 Cabot Watch Company (CWC) has been in the business of producing watches for the British Ministry of Defence since it was established in 1970 and still does to this day. The G10 quartz watch was introduced to HM Forces in 1980 (the same year a CWC dive watch replaced the Rolex Submariner as an issued timepiece), made using Swiss parts according to British government specs.
Featuring a 38mm case, the black dial watch is easy to read thanks to luminous hands and can be strapped to the wrist via 18mm fixed spring bars. Powered by a quartz ETA Swiss movement, the battery is remarkably simple to change thanks to a small coin opened battery hatch. It's also one of the most affordable watches on this list, making it a tremendous value proposition when you consider the history of CWC.
---
IWC Pilot's Watch Mark XVIII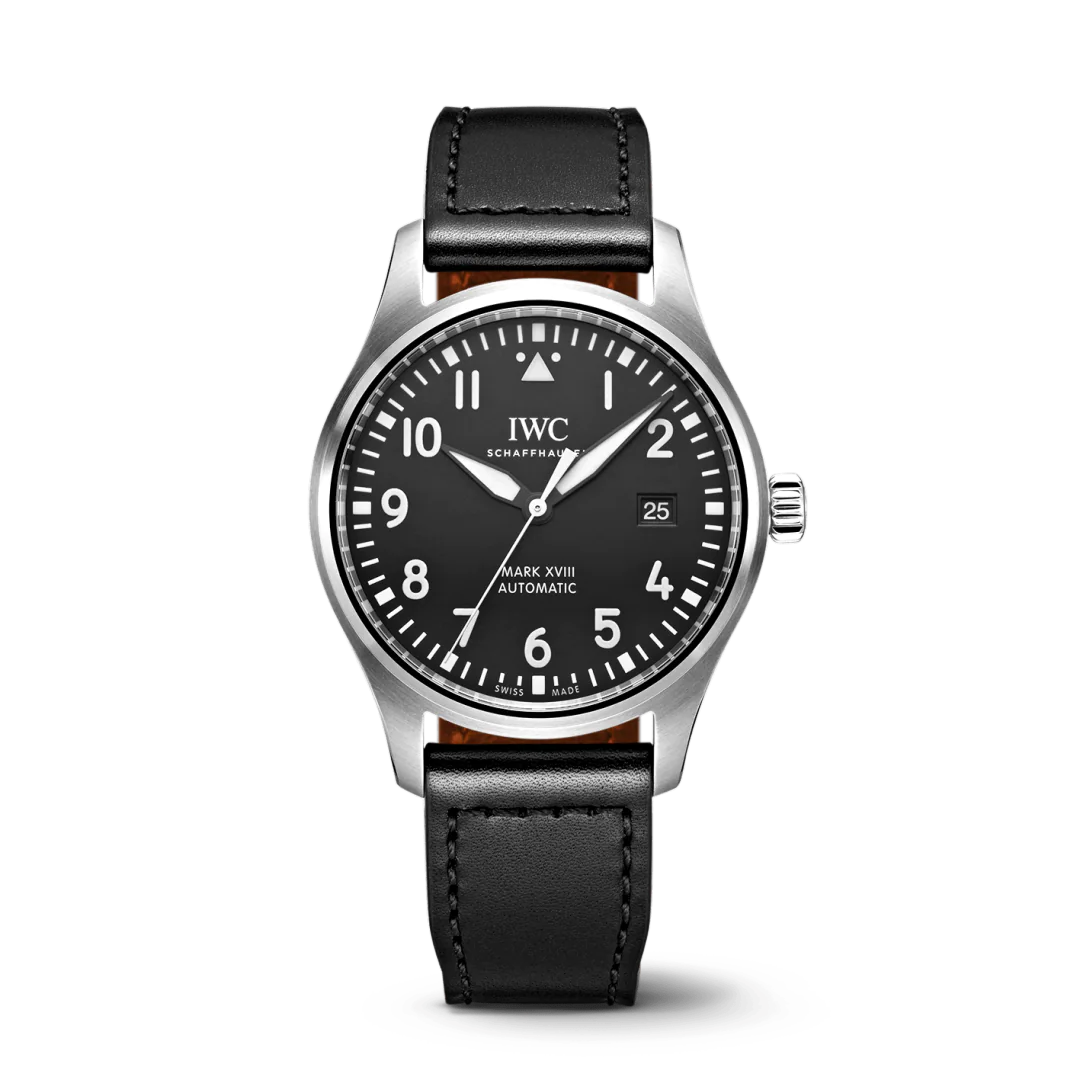 While technically a watch made for the skies, the forefathers of the modern IWC Pilot's Watch Mark XVIII were humble field watches made during the Second World War. It retains its original purpose-built design with an ultra-legible dial and comfortable calf leather strap.
Featuring an approachable 40mm stainless steel case, it's just 11mm thick, making it thoroughly wearable for a range of different wrist sizes. With a solid caseback that contains an engraving of a Royal Air Force Spitfire aircraft, the watch also has a screw-down caseback that guarantees the watch 60m of water resistance. Beneath the caseback is the 35111 calibre that is protected against magnetic fields and offers 42 hours of power reserve, as well as a practical date complication.
---
Benrus Type 1 Reissue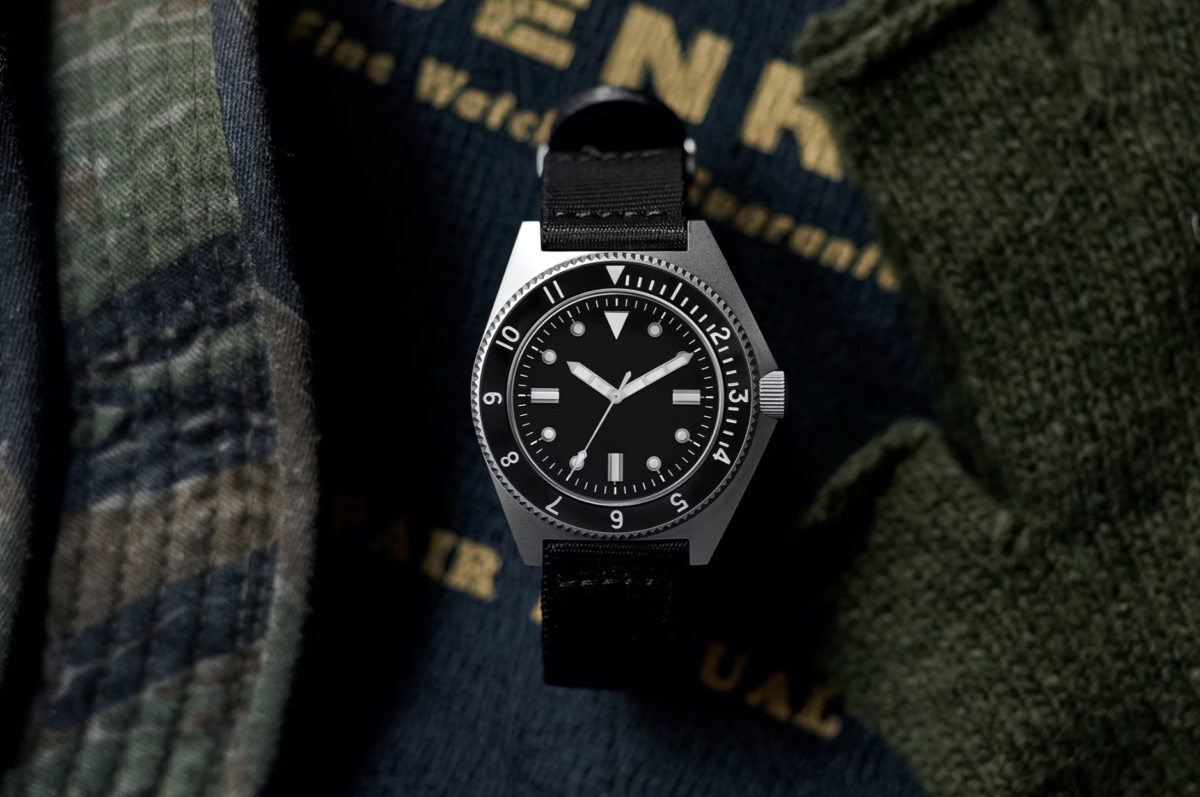 While so many military watches are adored for their function-forward design, the design of the Benrus Type 1 is up there with the strongest designs in the history of watchmaking. Sure, it's a bold claim, but the longer you look at that asymmetrical case, the better you understand why it was the timepiece of choice for Navy SEALs, Green Berets, and CIA operatives.
---
---
As far as tactical watches go, the 42.5mm stainless steel case of the Benrus Type 1 Reissue is deeply compelling, boasting a shape that neatly sees the side of the case forming crown protectors. Perfect for combat divers thanks to 300m of water resistance, the watch is powered by a Swiss-made automatic movement, while being assembled in the US. With a black dial devoid of any branding or text, high-contrast hands and hour markers and a unidirectional bezel, it's a minimalist's dream on the wrist. If it was good enough for the Navy SEALs, it'll certainly be able to handle anything you throw at it.
---
Hamilton Khaki Field Mechanical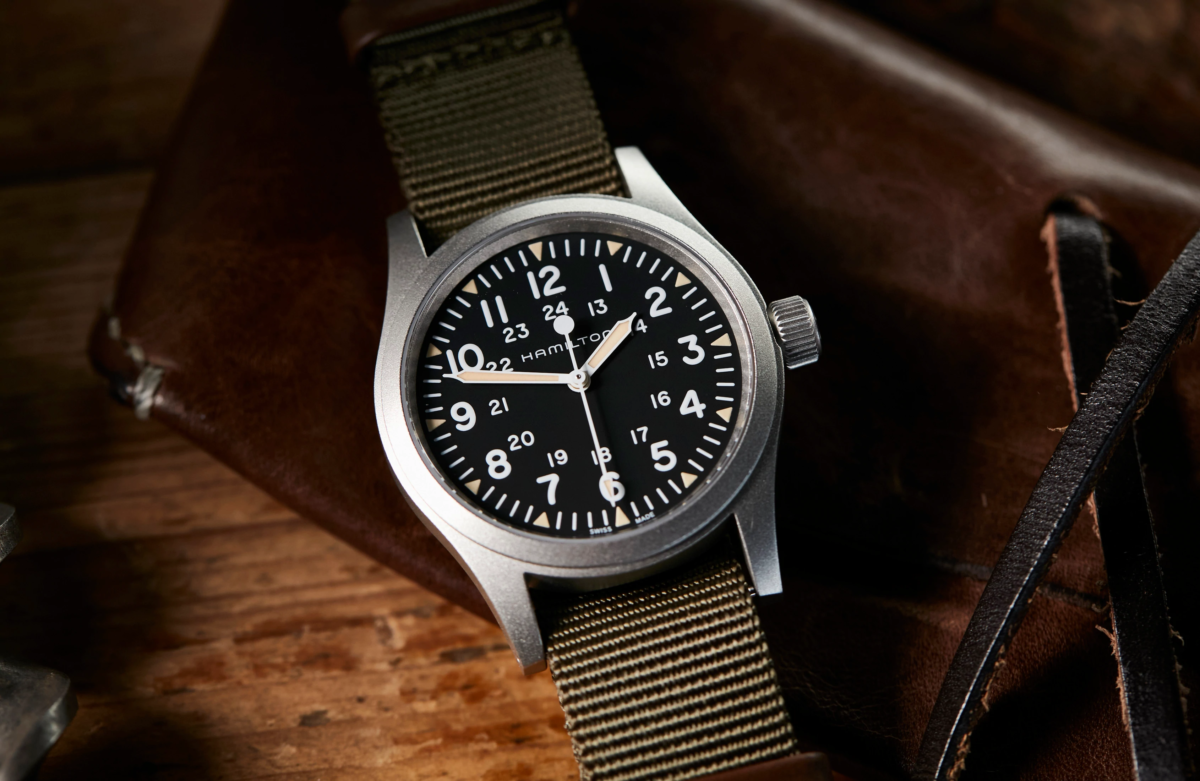 Hamilton is another brand with a long history of working with the armed forces of the world, dating back to 1914 when the American-founded watchmaker created pocket watches for the US army. The Hamilton Khaki Field Mechanical forms a key part of that legacy, as a quintessential field watch that gets the details right.
Measuring a modest 38mm in diameter, the stainless steel case has a matte sandblasted finish that stays under the radar without polished or reflective surfaces. While it might have 50m of water resistance, the dial of the Hamilton Khaki Field Mechanical is immediately engaging, boasting both 12-hour and 24-hour markings, as well as lashings of luminous paint. Arriving on a comfortable NATO strap, it's an ideal watch for everyday wear.
---
Yema Navygraf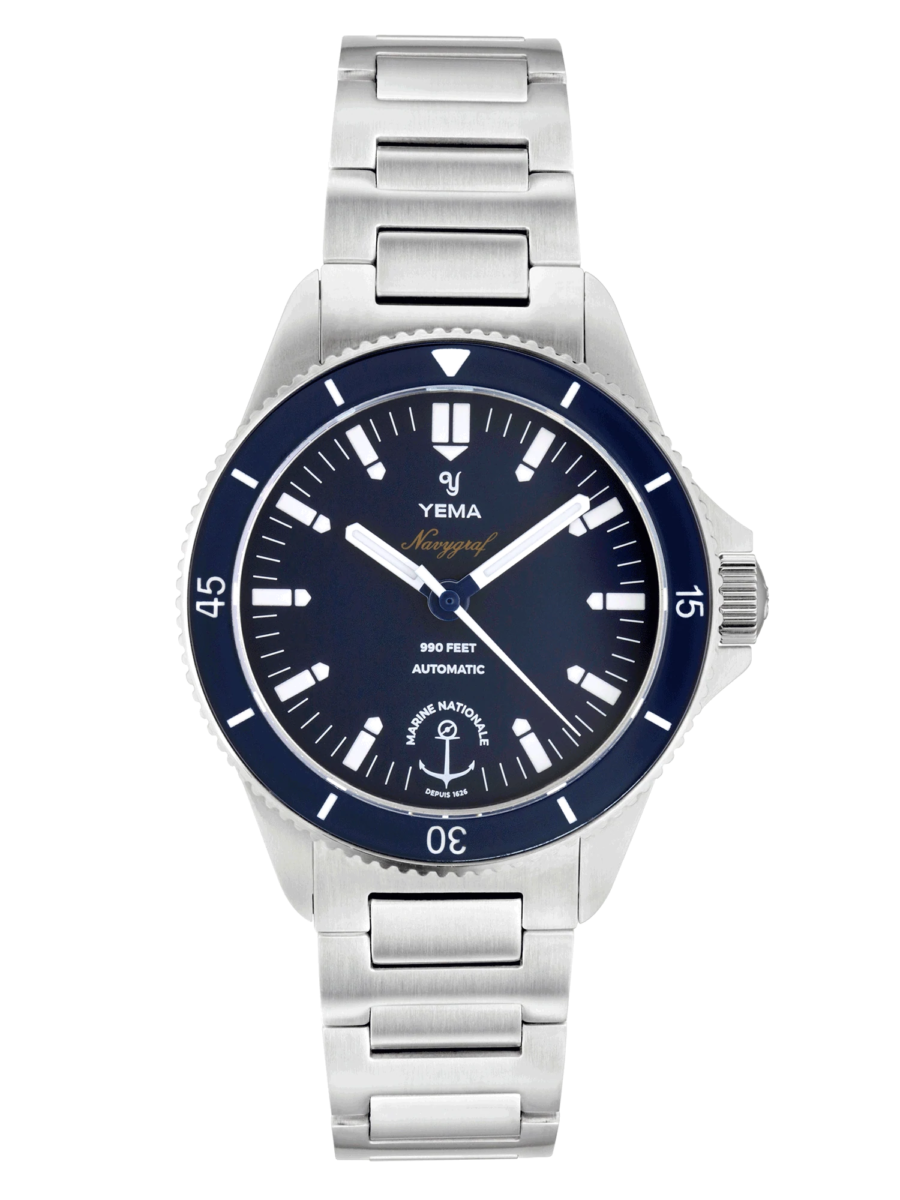 As one of several brands that enjoy a direct relationship with the French Marine Nationale, Yema has a well-proven track record of making watches for the French armed forces. First working with the French Air Force in 1963, the Yema Navygraf was designed in partnership with French Navy personnel in 2022, cementing quite the legacy.
Offering a solid 300m of water resistance, the Yema Navygraf is cased in 39mm of stainless steel and stands 12.15mm thick, with a matching steel bracelet. It has an attractive navy blue dial that looks almost black in different lights, with a matching blue bezel and proud MN signature at 6 o'clock. Powered by Yema's in-house YEMA2000 calibre, the movement is guaranteed to be accurate to within 10 seconds per day, while offering 42 hours of power reserve.
---
Longines Heritage Military Watch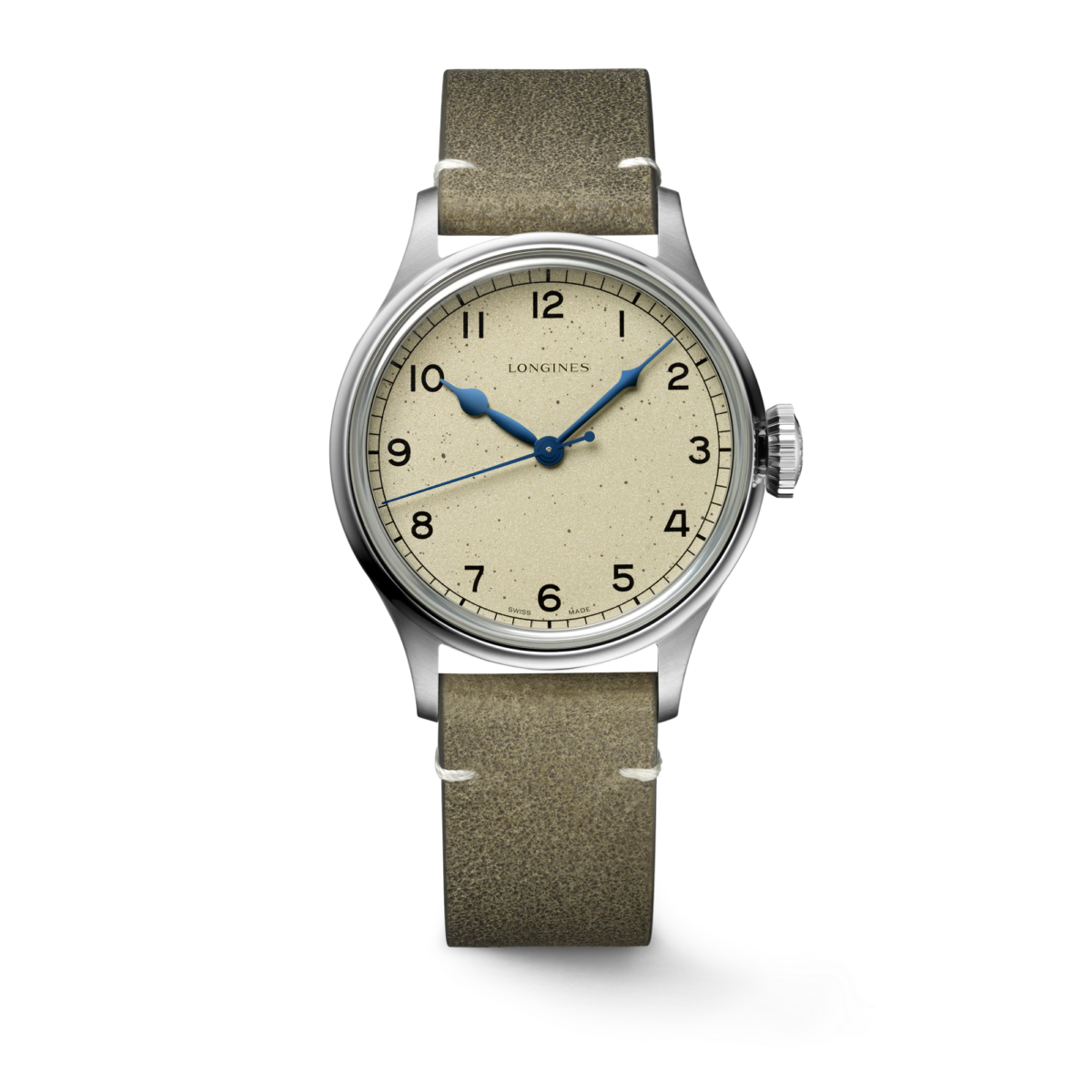 Longines is another watchmaker with a storied history when it comes to making combat-ready tactical watches. As one of the British Ministry of Defence's contractors, Longines produced thousands of watches for soldiers that were hard-wearing and water-resistant.
The Longines Heritage Military Watch is a recreation of a timepiece that was produced during the 1940s, and has been designed to look like a watch with decades of history behind it. Featuring a creamy, parchment-like dial, its surface has actually been randomly flecked with black droplets to recreate a patinated effect. With a 38.5mm steel case and oversized manual winding crown, the blued steel hands are turned by the in-house calibre L888. Arriving on an aged leather strap, it's pretty much a vintage watch, without the worry of being easily broken.
---
Blancpain Fifty Fathoms Nageurs de Combat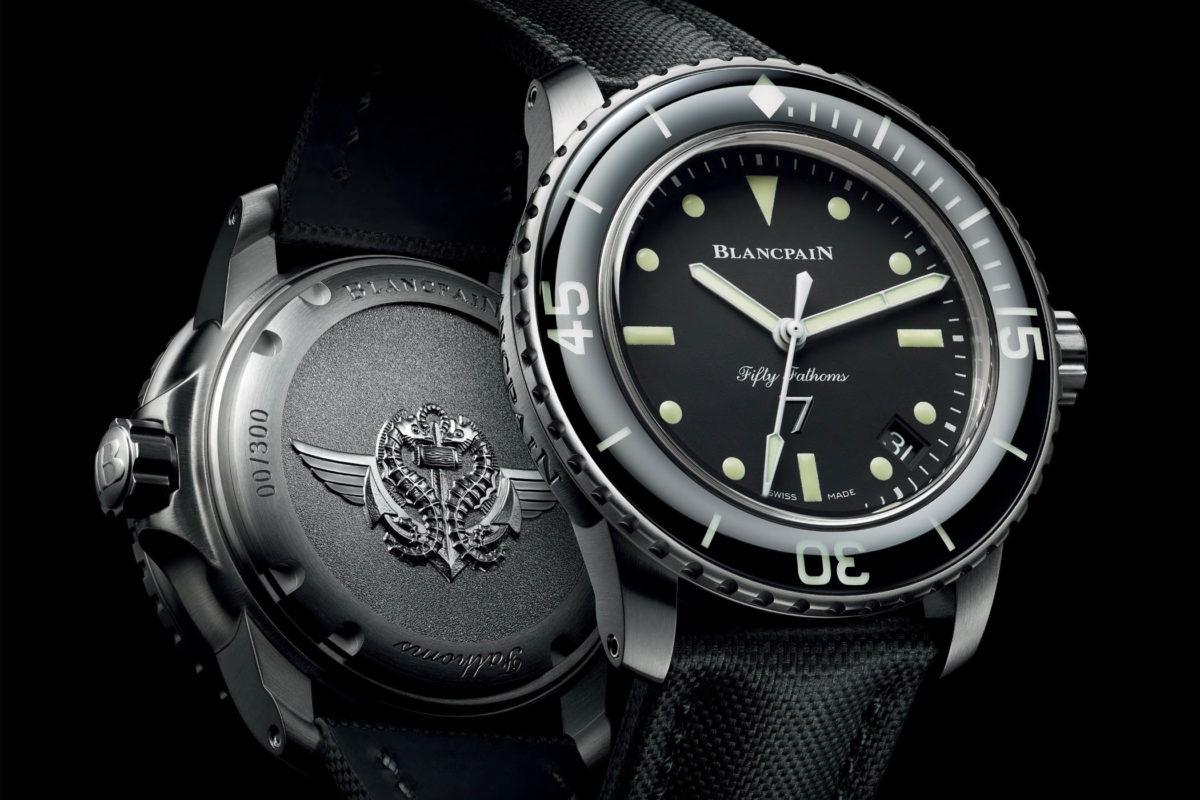 While everyone assumes that the Rolex Submariner is the original dive watch archetype, the Submariner is believed to be based on the Blancpain Fifty Fathoms. First produced for the French Combat Divers in 1953, it was originally commissioned to help the divers calculate their oxygen levels more easily.
---
---
As a faithful nod to the '53 original, the Blancpain Fifty Fathoms Nageurs de Combat is a bold example of how the best tactical watches take a "less is more" approach to their design, with a simple black dial and matching bezel that also acts as a countdown timer. While not the smallest watch on this list, featuring a 45mm steel case that is 15.7mm thick, it's a cleanly executed timepiece with wide historical appeal. Powered by the in-house calibre 1315, the Blancpain Fifty Fathoms Nageurs de Combat arrives on a sail-canvas strap with a comfortable leather-backed layer.
---
Panerai Radiomir Black Seal 8 Days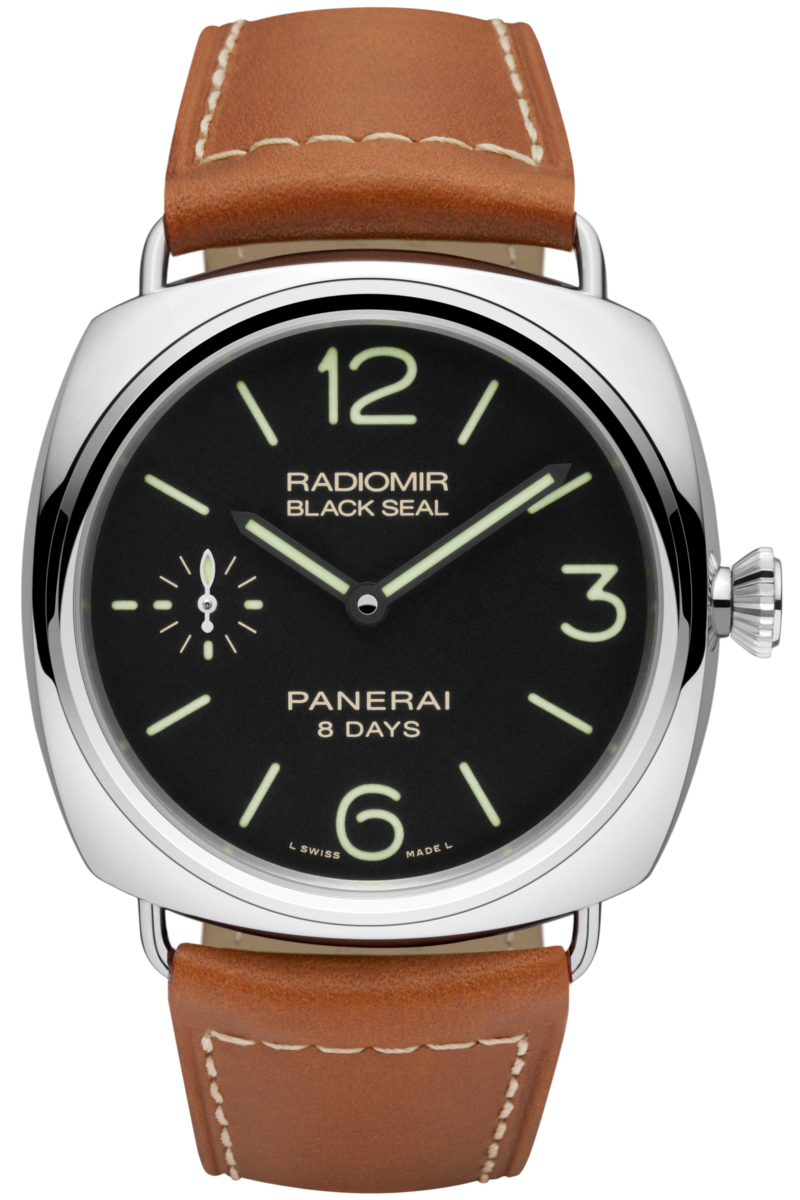 Without its work with the Royal Italian Navy in the late 1930s, it's unlikely that Panerai would exist as we know it today. In fact, the first timepiece that Panerai ever created was the Radiomir, at the behest of the Royal Italian Navy divers in 1936.
Featuring an oversized 47mm steel case, the Panerai Radiomir Black Seal 8 Days is a picture of legibility, with an expansive and uncluttered dial that is adorned with the simplest of luminescent hour markers. With a running seconds subdial at 9 o'clock, the PAM00609 is powered by the hand-wound P.5000 calibre, which ticks away at 21,600vph and boasts an impressive 8-days of power reserve thanks to its twin barrels. If you're after a tactical watch with some Mediterranian flair, this is it.
---
Modern Military Watches
Casio G-Shock DW-6600-1V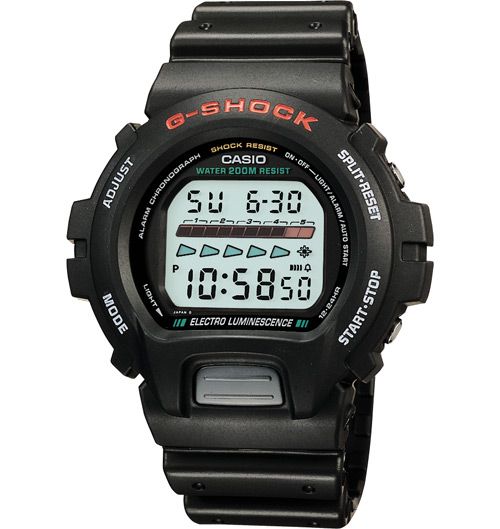 While many luxury watch manufacturers have built their reputations on making tactical watches for the world's armies in decades past, today, the actual watches worn by soldiers have a slightly less mechanical lean to them. Over the last decade or so, one of the most popular watches for armed forces around the world is the Casio G-Shock DW-6600-1V, which has been the choice of Navy SEALS, even featuring on the wrist of Bradley Cooper in the film American Sniper.
While very lightweight thanks to its plastic construction and resin band material, the DW-6600-1V has massive proportions, measuring 50mm in diameter and 16.3mm thick. The robust case also makes it extremely shock-resistant, while the digitally displayed quartz movement will keep your calendar till 2039, and provides a stopwatch and alarm, as well as a long list of other functions. This watch might not be a specific military version, but it's served more servicemen and women than we care to count.
---
Tudor Pelagos FXD "Marine Nationale"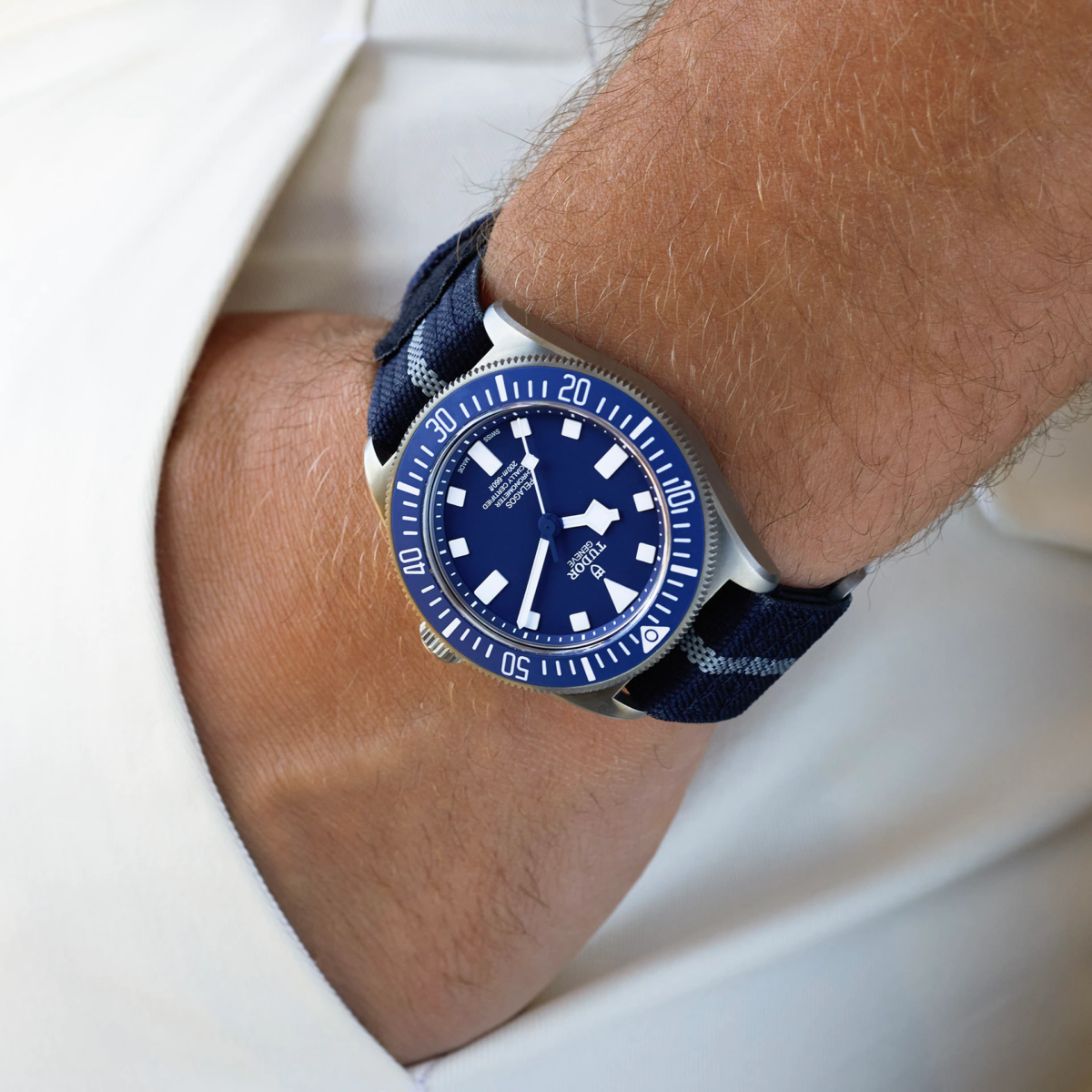 Similar to Yema, Tudor has enjoyed an enduring relationship with the Marine Nationale (French Navy) over the decades, making diving focused tactical watch references that could be relied upon. As a recently released watch from 2021, you won't find a quartz movement in the Tudor Pelagos FXD "Marine Nationale," instead it's powered by the COSC-certified manufacture Calibre MT5602.
Boasting a lightweight titanium case that measures 42mm in diameter, it doesn't feel too large on the wrist thanks to it being just 12.75mm thick. Both the dial and ceramic bezel are an attractive shade of navy blue (what other colour could they be?), while the closed caseback and screw-down crown help guarantee the water resistance of 200m. With carefully selected band material options of either a velcro fabric or rubber, you'll need to thread them through the fixed spring bars that offer additional security.
---
Luminox Navy SEAL 3501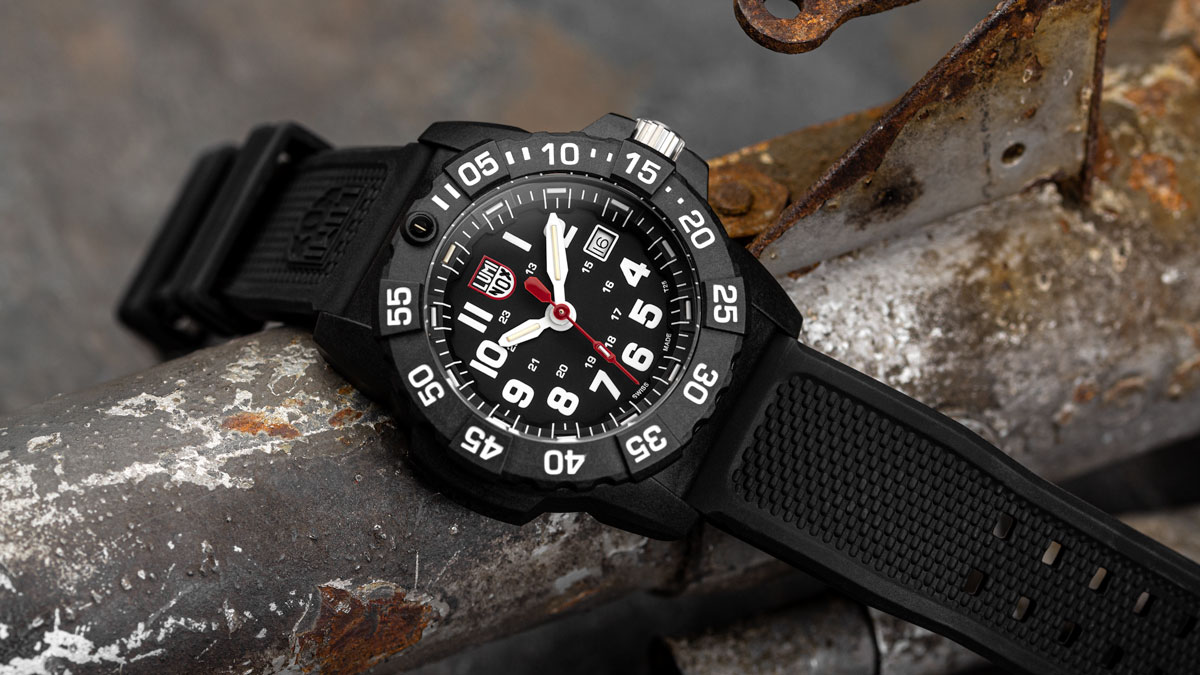 Another brand with close ties to the Navy SEALs is Luminox, which has built its reputation on supplying the unit with watches since 1992. In the decades since, Luminox has worked with dozens of other military and police units around the world designing watches with a host of special features that can handle the worst of environments.
---
---
Featuring a large 45mm steel case, this tactical watch is then covered with a CARBONOX coating that effectively makes it scratch proof and improves its overall durability. The watch is lightweight at just 71g, water-resistant to 200m, while also being extremely easy to read at night thanks to the luminous tritium gas tubes that are in the hands and hour markers. Powered by a quartz movement, the Luminox Navy SEAL 3501 arrives on a comfortable rubber strap, ready for anything.
---
Breitling Emergency Titanium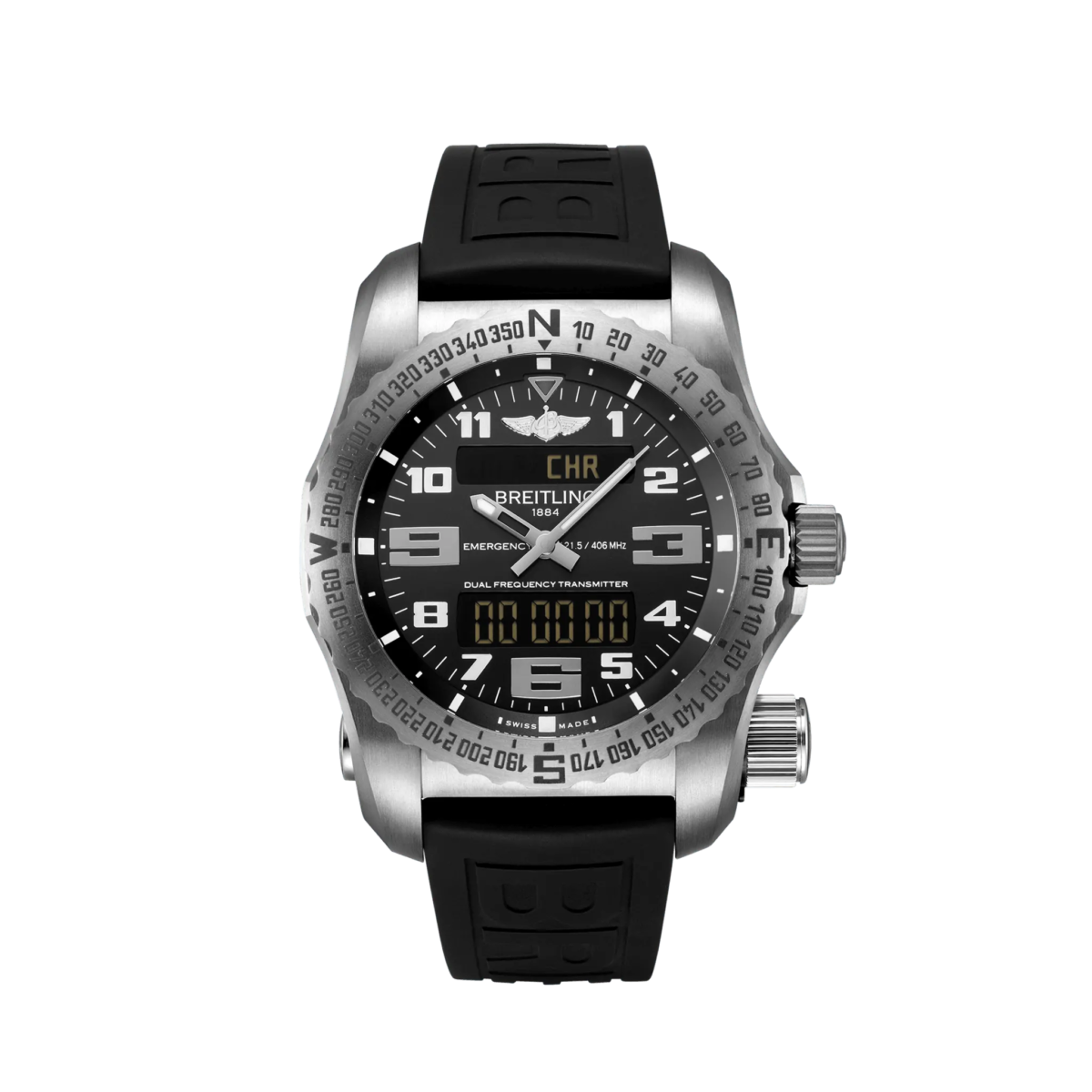 The best modern military watches should offer truly modern functionality, and this is perhaps most present in the Breitling Emergency Titanium. Without the slightest hint of nostalgic heritage design cues, it's a watch that can be relied on anywhere in the world thanks to a very clever party trick.
Housed within the titanium case is a dual-frequency distress beacon, the first ever found in a wristwatch, that will activate an emergency rescue signal via a miniaturised antenna if you ever need it. The time-telling elements of the watch are powered by a COSC-certified SuperQuartz chronograph movement, in the Breitling Caliber 76, while the watch arrives on a comfortable rubber strap. A truly go-anywhere watch.
---
Bell & Ross BR03 Type Aviation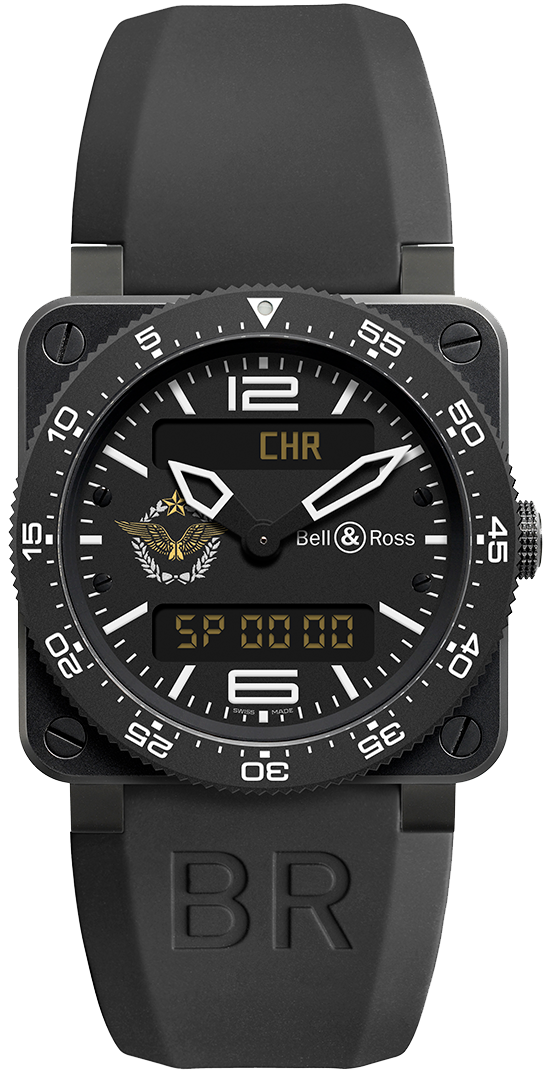 The aesthetic of Bell & Ross is inherently inspired by aviation and the armed forces, with its signature circle in a square shape designed to reflect the instrument panels of military aircraft. The French-founded brand has also worked closely with a number of military and law enforcement units from France, to create a purpose-built tactical watch for the specific requirements of each unit.
The Bell & Ross BR03 Type Aviation is one such watch, created with the needs of fighter pilots in mind. The 42mm steel timepiece uses a quartz movement to display both analogue and digital time displays, is water-resistant to 100m and is framed by a 60-minute rotating bezel. Arriving on one of the most comfortable rubber straps in the game, it'll handle any adverse conditions you can imagine.
~$3,500 (sold out)
---
Bremont Argonaut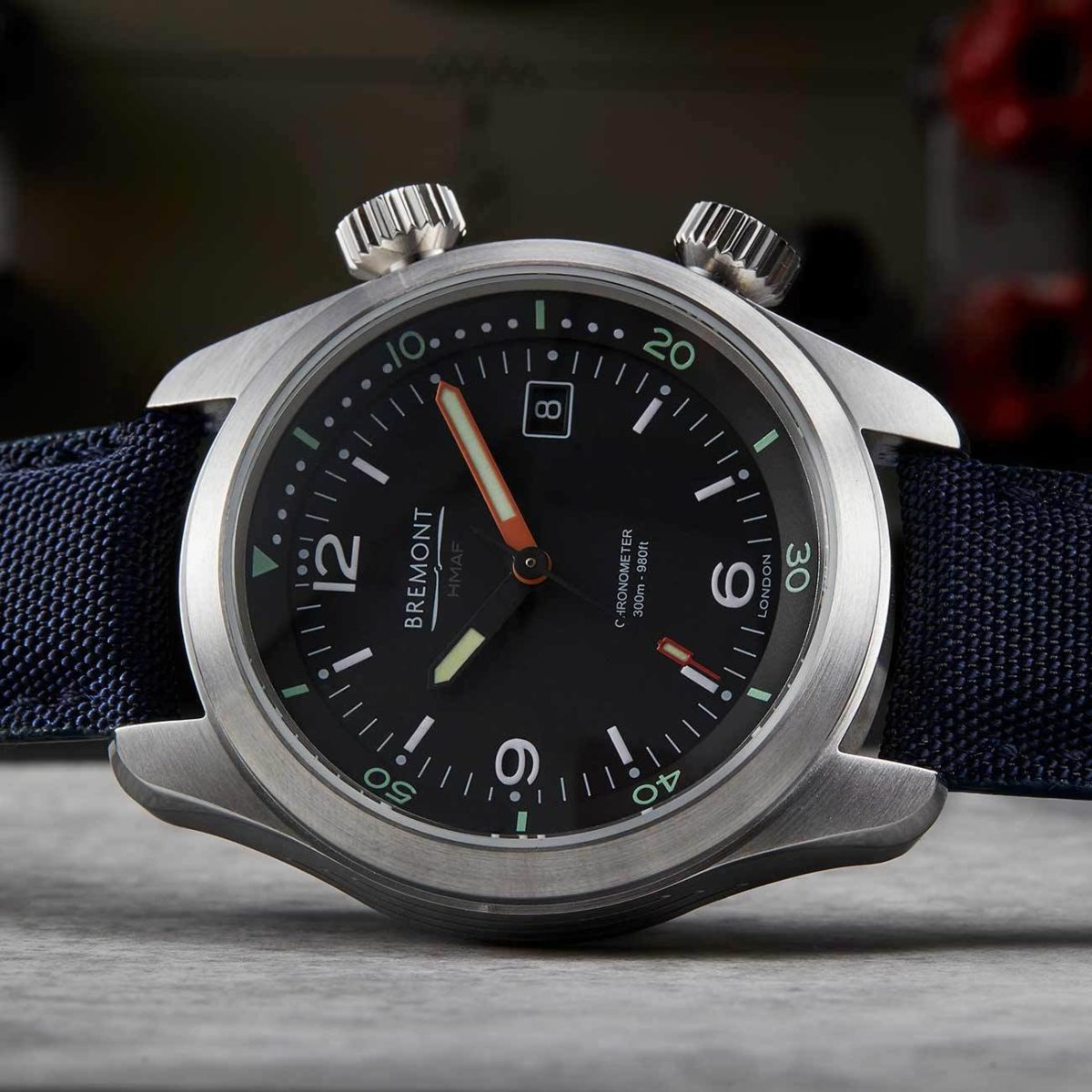 Bremont is a relatively young watchmaker based in England, which has been producing watches for dozens of military units around the world for years. In fact, while it continues to grow as a watchmaker, the military arm of Bremont accounts for more than 20% of its overall business.
The Bremont Argonaut sits within the Armed Forces collection of the brand and presents as a well-built and robust military dive watch, cased in 42mm of steel. Featuring a pair of different coloured sword hands, the dial is framed by an internally rotating dive bezel, while the movement within is the chronometer rated BE-92AV calibre. There's a lot to enjoy about the Bremont Argonaut, no matter if you're on terra firma or not.
---
---
What are military watches?
Military watches are robust and easy to read timepieces that are worn by members of the armed forces around the world. Generally, the best military watches will be legible enough to read at a glance, serviceable to keep them in good working order, reliable in any situation and robust enough to handle even the harshest conditions.
Did Rolex make a military watch?
Many Rolex watches have been used by militaries around the world, including the CIA and Navy SEALs.
How do military men wear watches?
Often, soldiers will wear their watches on the inside of their wrist for two reasons. Firstly, it's easier to read the time when holding a rifle. Secondly, the face of the watch won't reflect the sun and give away their position.