After years of hunting, Paul Altieri – CEO of Bob's Watches; "the largest & most trusted" Rolex resale platform – finally has a complete batch of Rolex Stella dial Day-Dates in his possession. A collection that's valued at approximately US$250,000 on the secondary market.
The Rolex Stella dial variants were originally intended for the Middle Eastern market in the 1970s. This was an attempt to re-imagine the conventional and somewhat conservative Day-Date – which later became known as "The President".
Initially, it didn't really receive the consumer attention Rolex had expected. More recently, however, these vividly colourful timepieces have seen something of a resurgence with collectors. So much so that at the 2013 Baselworld, the modern iteration of the Rolex Stellas were released with an all-new finish.
---
---
"Bright, stunning, and fun – the Rolex Stella dial boasts an incomparable sense of whimsicality that permeated the fortress walls of Rolex HQ," Altieri tells Hypebeast.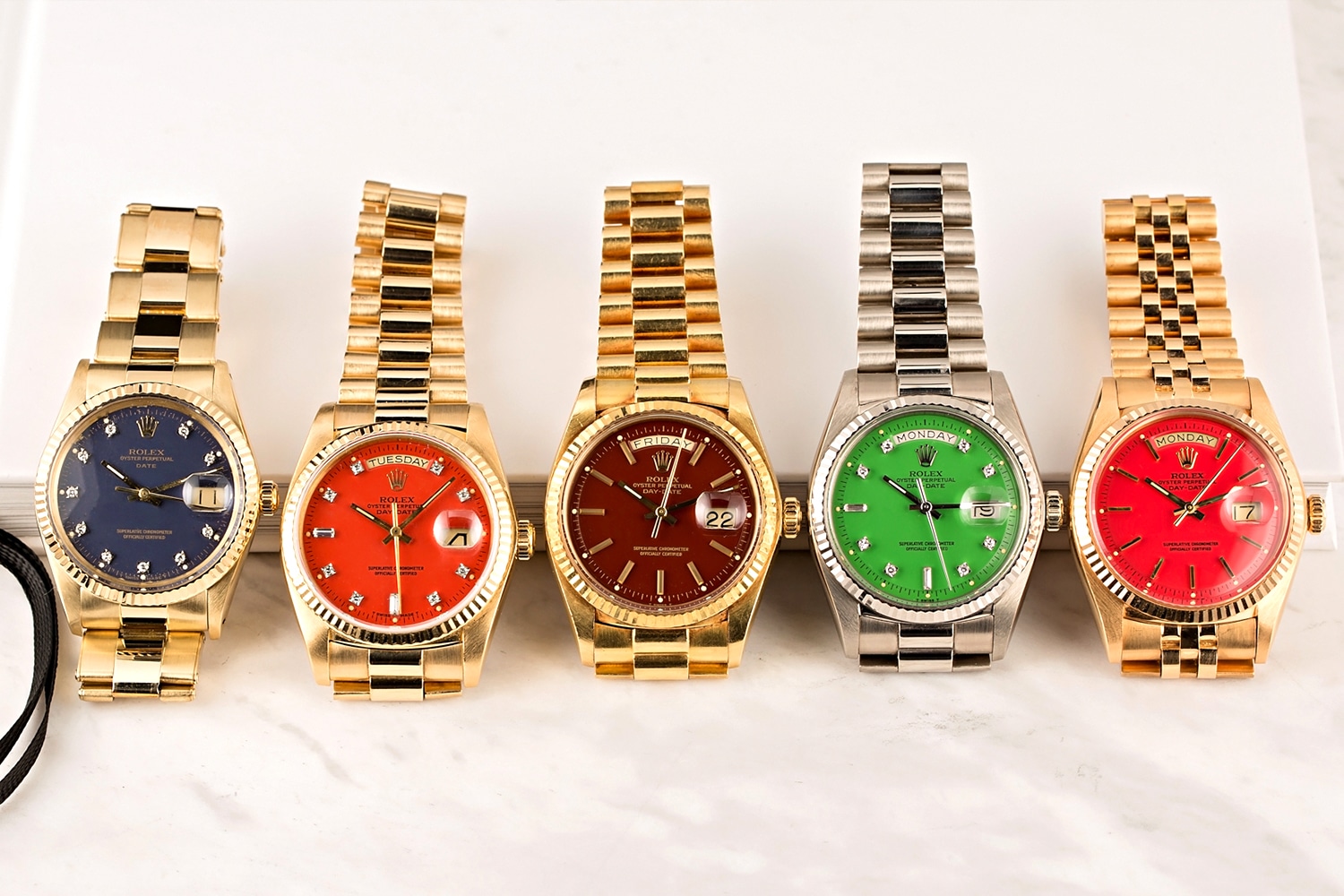 "For a brief moment, the guard dropped and special versions of the watch appeared decked with some of the most luridly colourful dials ever seen before or since."
The very colours you see is part of what makes Altieri's Rolex Stellas a commodity. As lacquered multi-layered enamel is prone to cracking and deterioration, you don't often come across these timepieces of a certain vintage in such pristine condition.
"The overall effect was akin to the psychedelic paint job on John Lennon's Rolls Royce; a watch as traditional and old-school as a Brooklyn brownstone dragged into the modern era to appeal to a completely different type of buyer."
Check out all six pieces below.