I'm covered in mud and sweat, trying to keep on the tail of our guide who's hurtling down a mountain bike trail far beyond my ability – on my left wrist sits the Rado Captain Cook High-Tech Ceramic – and at this stage, I'm not sure modern adventure gets any better.
In hindsight, the brief for this whirlwind trip to Northern Tasmania was simple: get a bunch of desk-bound journalists into nature, out of their comfort zones, and give the Captain Cook HTC the opportunity to shine in an environment where it belongs. And boy did Rado hit the brief.
The day began bright and early after a welcome dinner and great night's rest at Tasmania's inimitable Barnbougle Resort, with a 45 minute drive to the capital of Australian Mountain Biking, Derby. A former tin mining town, Derby has had new life breathed into it with a $6m investment from local government, transforming the once sleepy hollow into a buzzing Mecca for adrenaline junkies.
---
---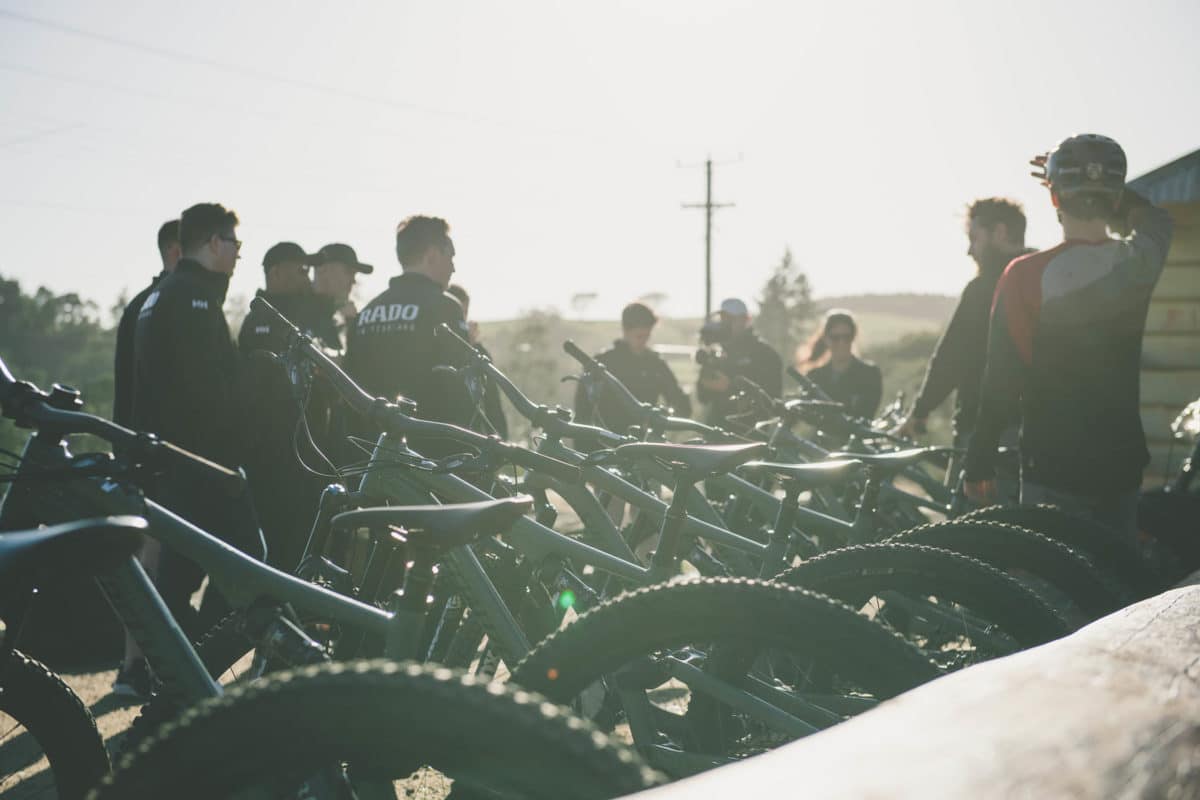 After getting familiar with our top-of-the-range Specialized Mountain Bikes, a safety briefing from two of the legendary guides at Blue Derby Pods, and chucking on our Captain Cook HTC's, we were on our way with just a hint of nervous trepidation murmuring through the group. "Has anyone done this before?"
A gentle ride around Lake Derby to warm up gave us ample time to come to terms with the bikes, and a good opportunity to enjoy views of the surrounds before we got into the steep stuff. One of the beautiful things about Rado's High-Tech Ceramic is that, aside from its good looks, is that it weighs markedly less than a traditional steel watch, and is incredibly scratch resistant to boot – making it the perfect adventure companion, and a watch that you often forget is on your wrist.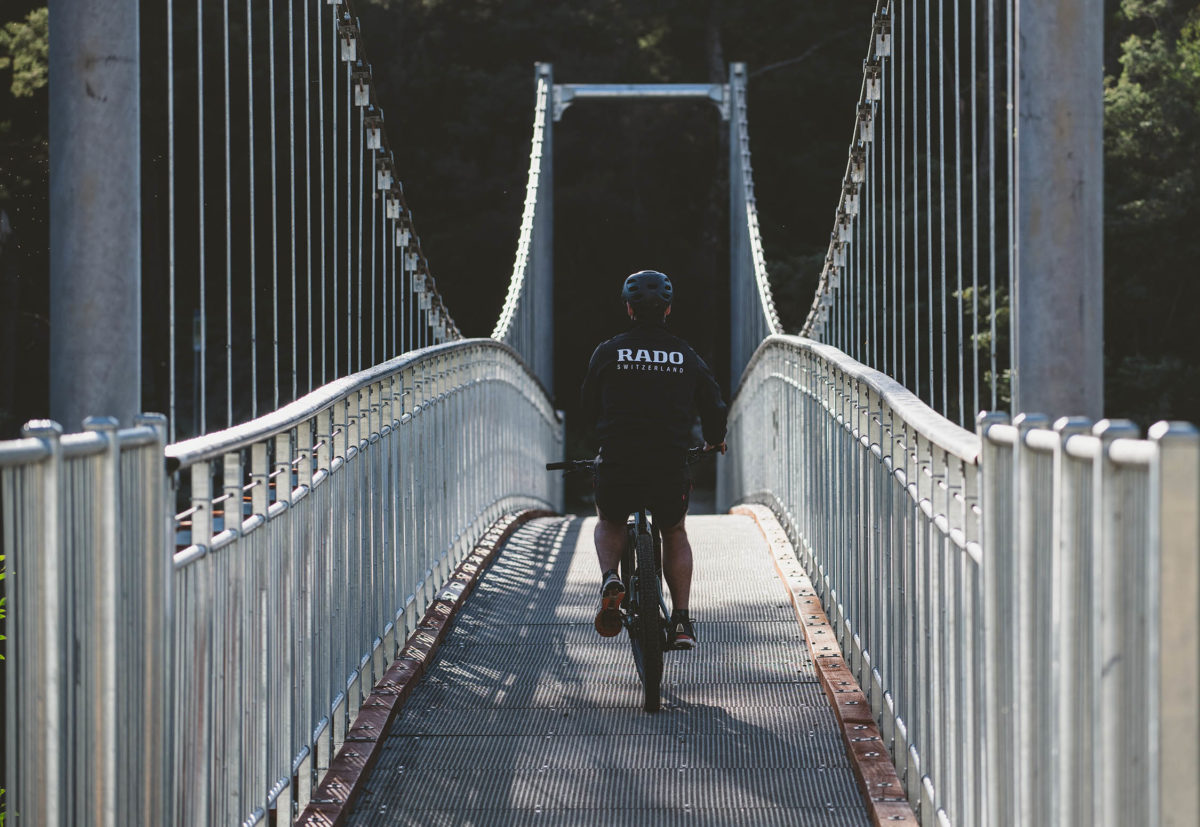 While I'll admit the rides up to the top Derby's mountain bike trails were not quite as much fun as the rides down, there's something peacefully cathartic about grinding up through the trees, working hard to keep up with the rider ahead. The hard work to get to the top of the trails only made the exhilarating fast-paced descents even better.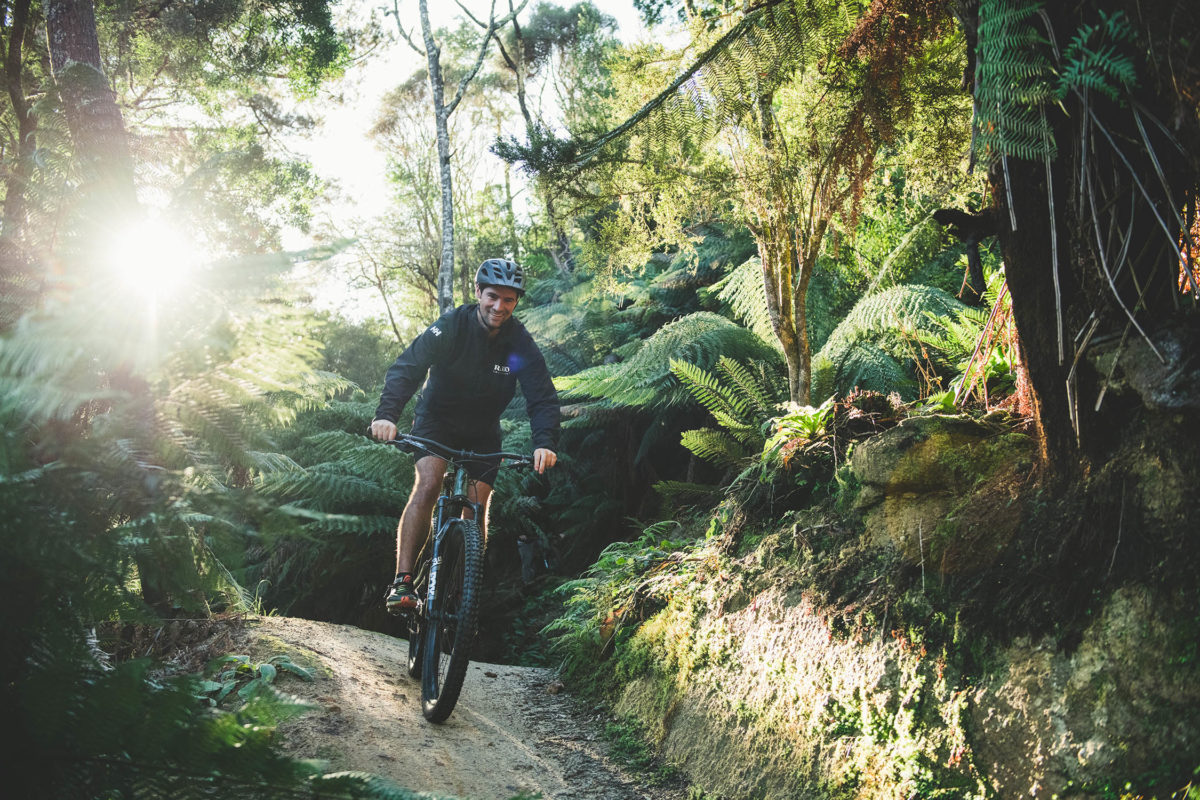 After three hours of action packed mountain biking it was time for lunch at Blue Derby Pods. Nestled halfway up the Blue Derby bike hills, the architecturally designed eco-pods sit amongst some of the most stunning terrain in Tassie, and were the perfect place for a well-earned late lunch (plus a couple of beers).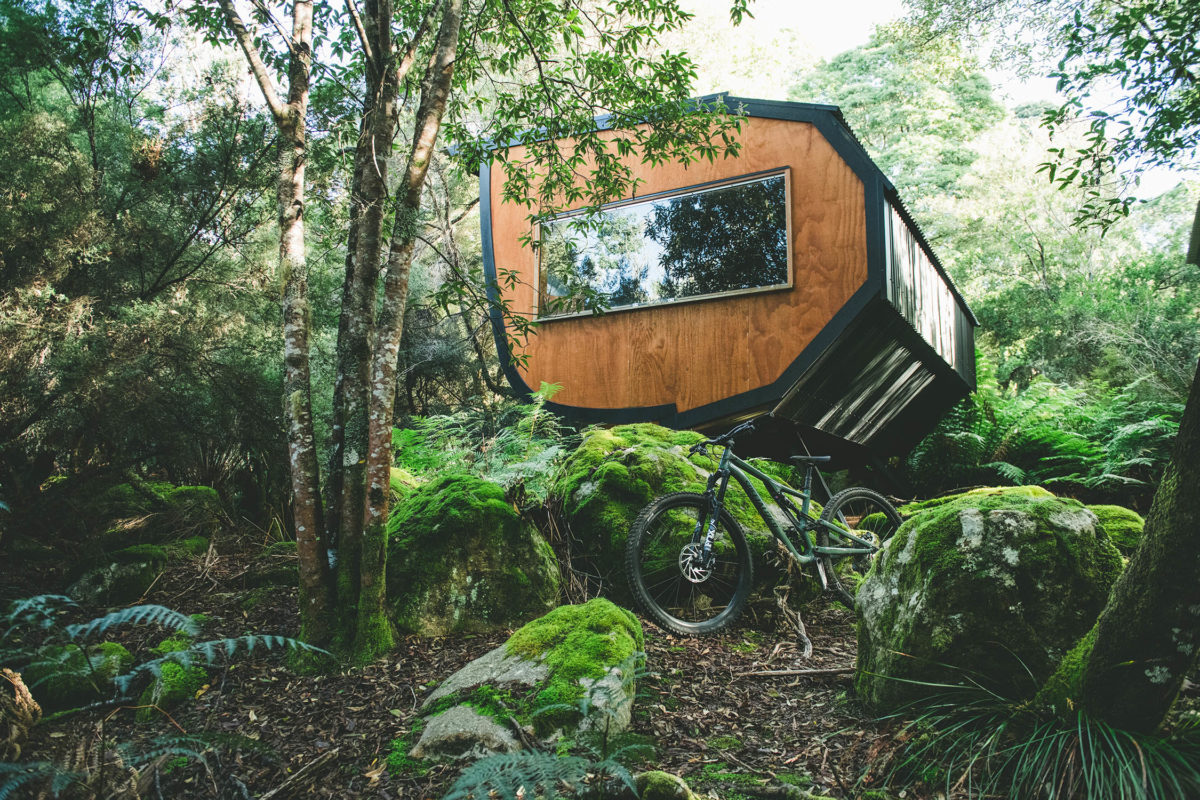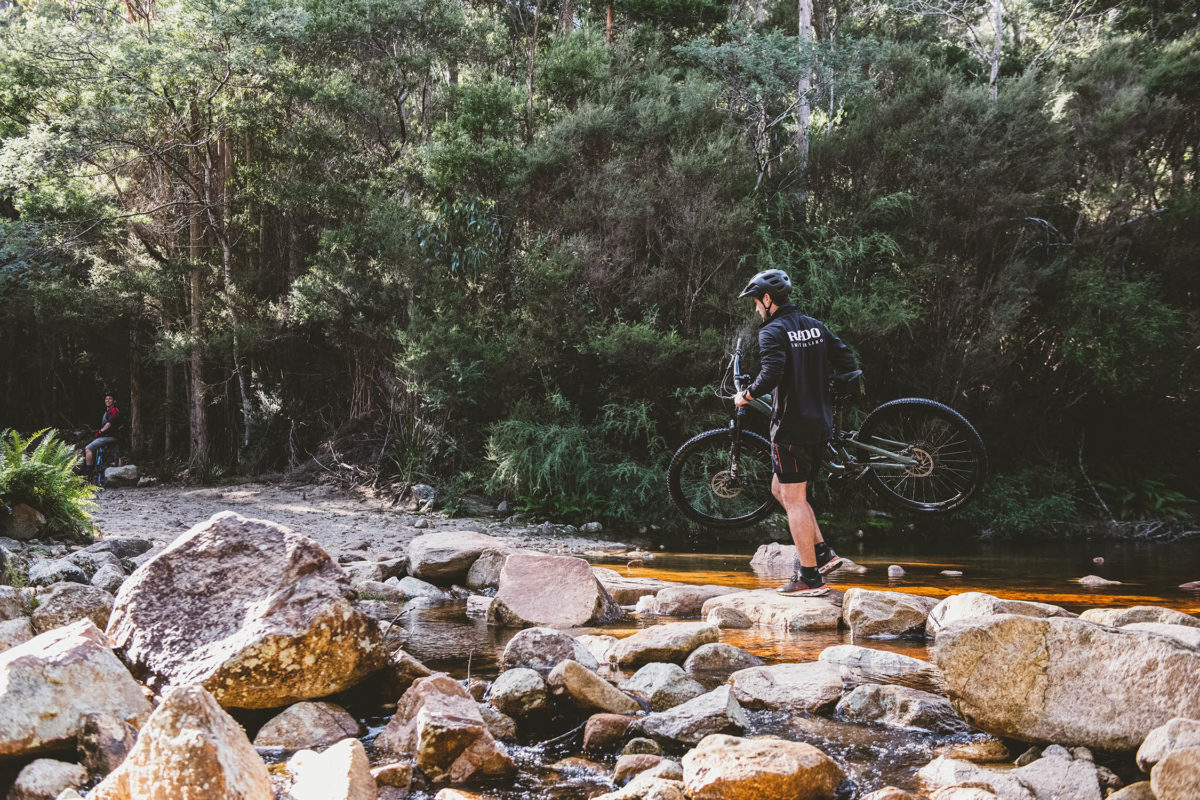 Well fed and with a bit of liquid courage for the last ride down (river crossing included), the Blue Derby adventure culminated in the final test of the Captain Cook HTC's adventure credentials – a 75° sauna session on lake Derby, followed by a dip in the bone tingling 4° water – both of which the HTC handled with aplomb. One thing I noticed while wearing the High-Tech Ceramic between two vastly different temperatures is that the temperature of the watch barely changed – another benefit of wearing ceramic.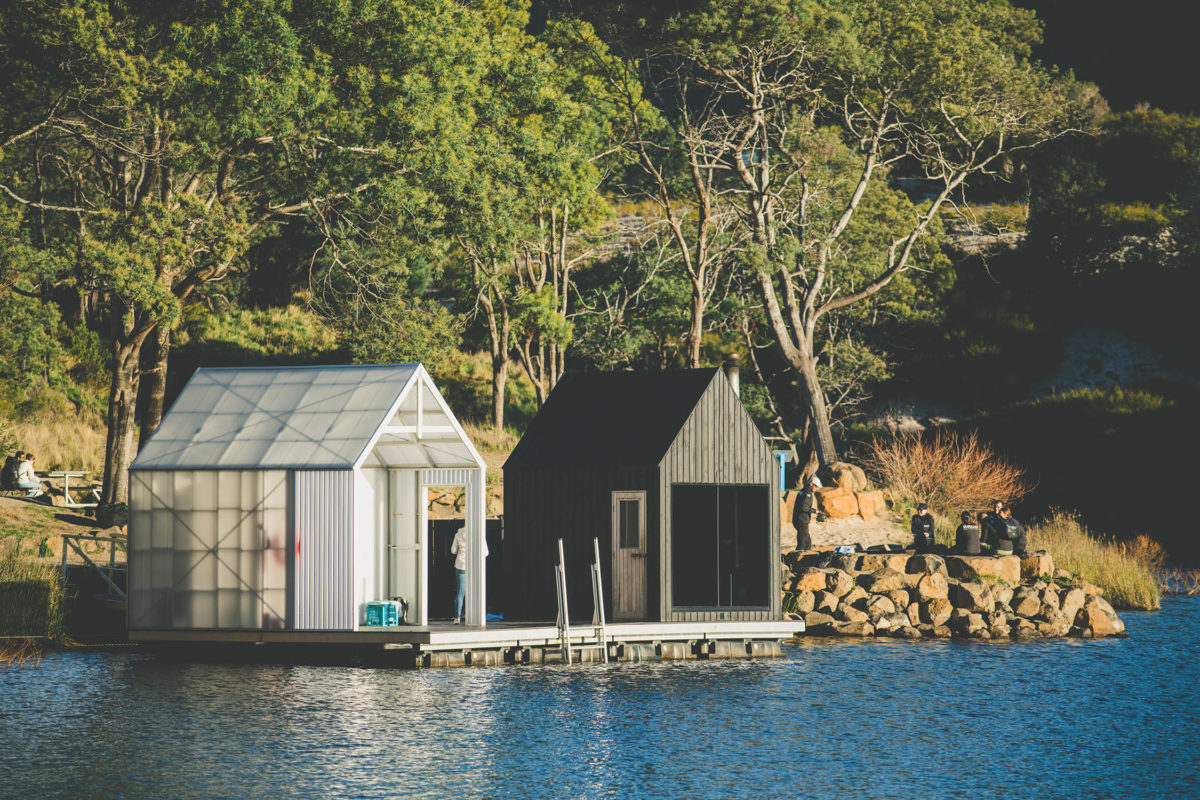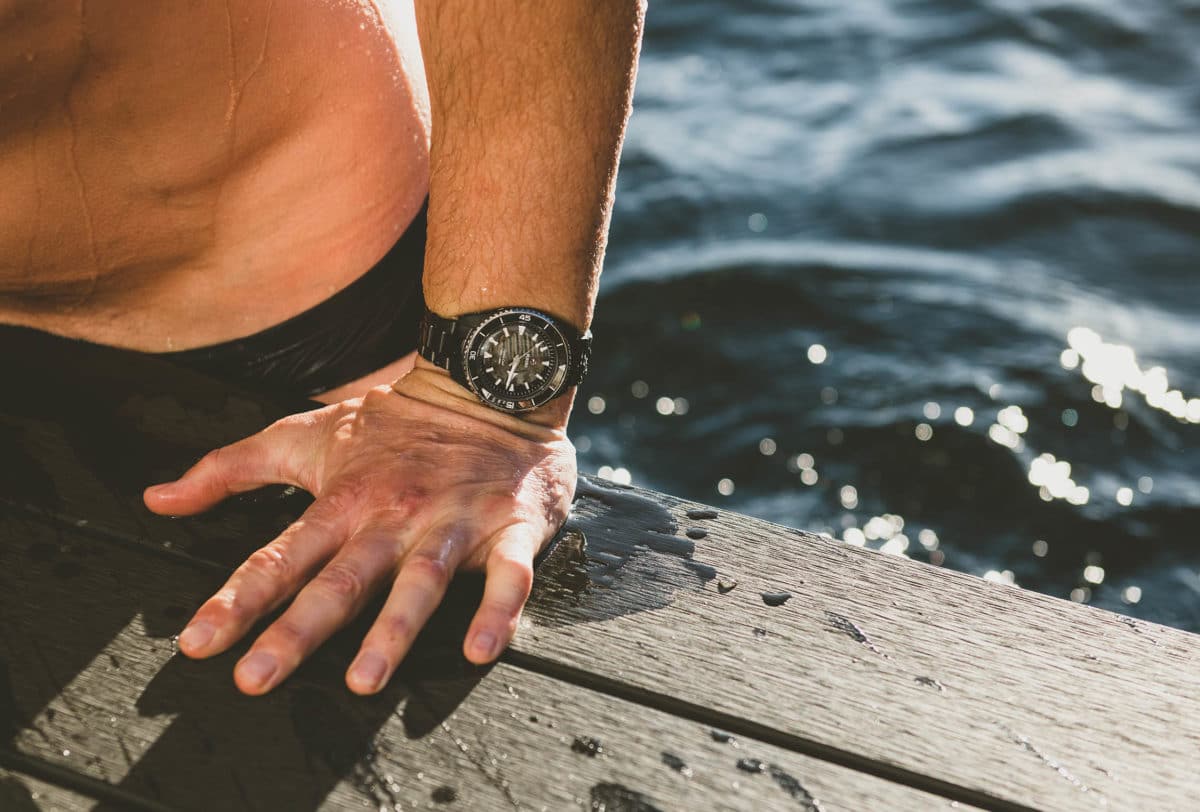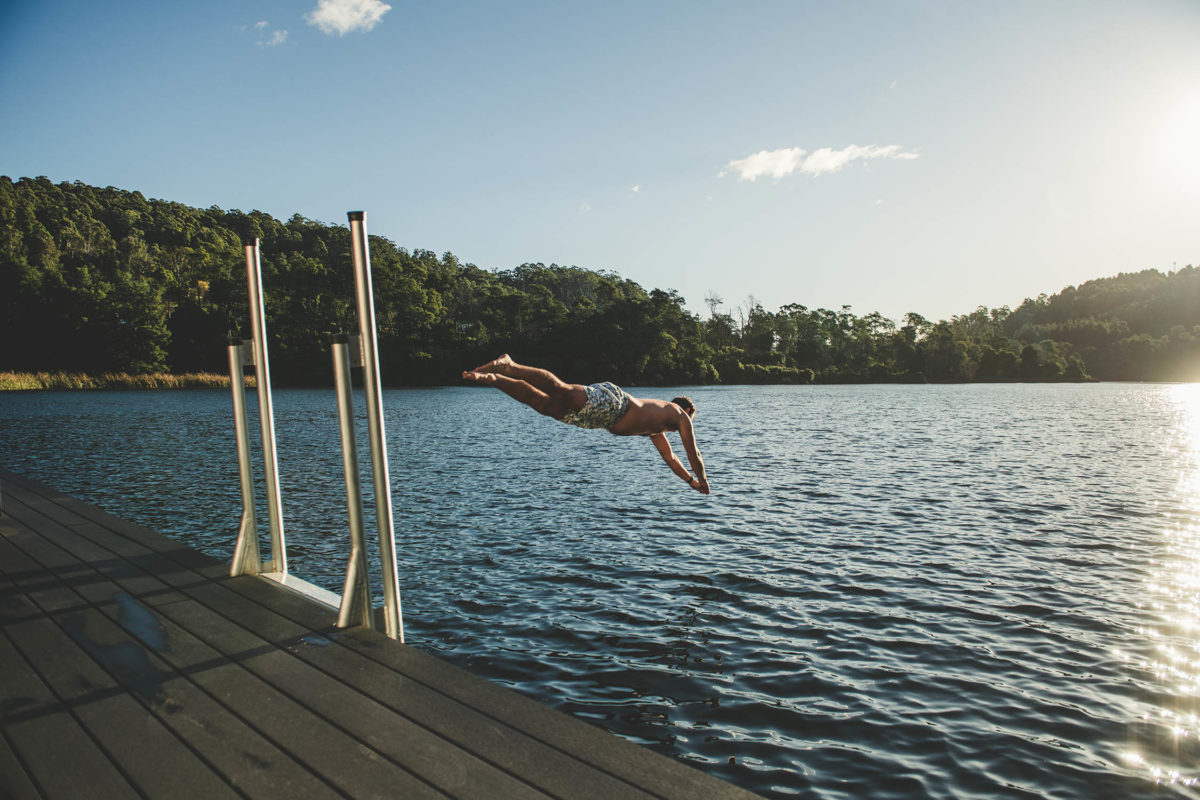 Muscles refreshed and souls cleansed, it was time for the journey home. And what mode of transport epitomises the modern adventurer? Chopper of course. Beers in hand, Captain Cook HTC's on our wrist, we made the 20-minute commute back to Barnbougle a few thousand feet over the stunning North Tassie landscape.
Now that's what I call adventure.
---
---
To learn more about the Rado Captain Cook HTC, read our in depth guide here.