Last year saw the 90th anniversary of the Jaeger-LeCoultre Reverso, a watch that was famously created in 1931 amid the thriving Art Deco scene. Now in 2022, the iconic polo watch has been reimagined to celebrate the Chinese Year of the Tiger, with the intricately decorated and extremely limited Jaeger-LeCoultre Reverso Tribute Enamel "Tiger".
While the Reverso was originally created with a swivelling case to protect the dial from errant polo mallets, it was quickly realised that the other side of the case offered the perfect blank canvas for personalisation and creative expression. Over the years, Jaeger-LeCoultre has explored the creative limits of such a dynamic case, variously offering second dials, miniature artworks or simply the possibility of engraving elaborate initials or a family crest.
In 2022, the Le Sentier-based watchmaker has deployed the blank canvas of the Reverso caseback to feature the skillfully engraved image of a tiger. While that alone would have certainly been attractive, Jaeger-LeCoultre wasn't satisfied and instead used a technique called modelled engraving to create the tiger, which is made more challenging thanks to a coat of Grand Feu enamel.
---
---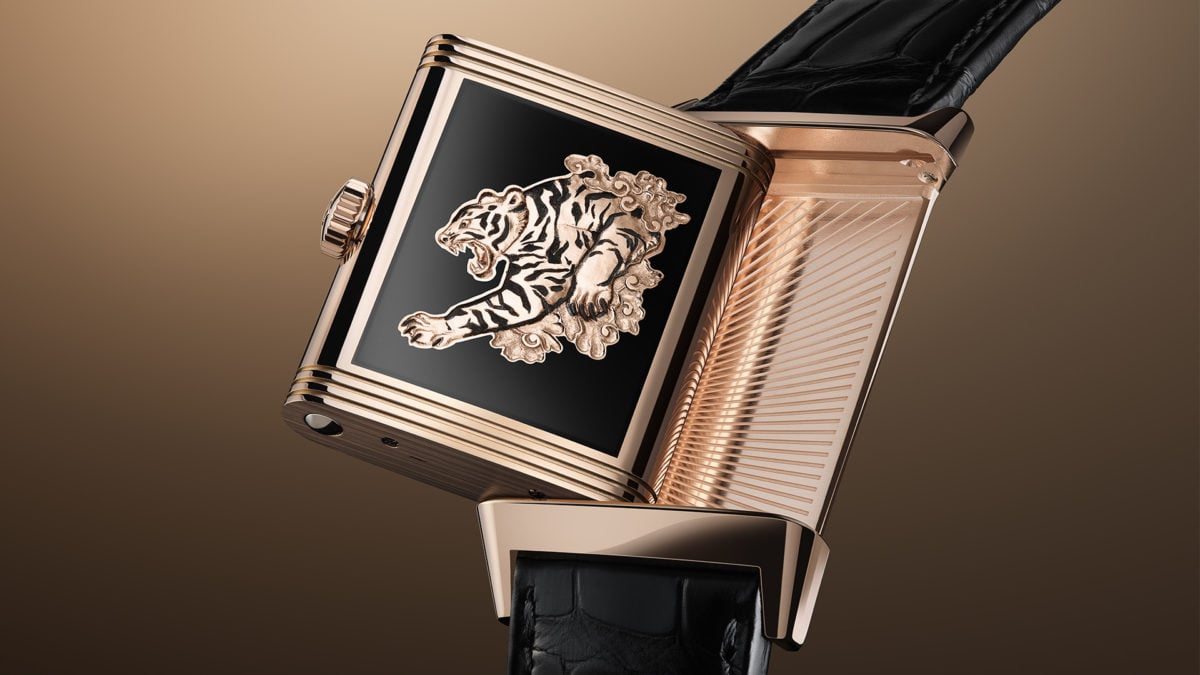 RELATED: Jaeger-LeCoultre Releases The Master Ultra Thin Kingsman Knife Watch
The Jaeger-LeCoultre engravers need to be particularly careful while doing this type of engraving, so as not to crack the thin ceramic layer as they expose the rose gold case beneath. The engraving takes at least 55 hours at the workbench to complete – in a testament both to the challenge of creating such an image and the skill of the artisans at the watchmaking workshop.
The dial side of the watch features the brand's classic Reverso Tribute proportions, with the inky dial also made from black opaque Grand Feu enamel. Contrasting wonderfully against the rose gold case, hour markers and hands, the black dial has an almost enchanting depth to it that can only be achieved with the best enamel work.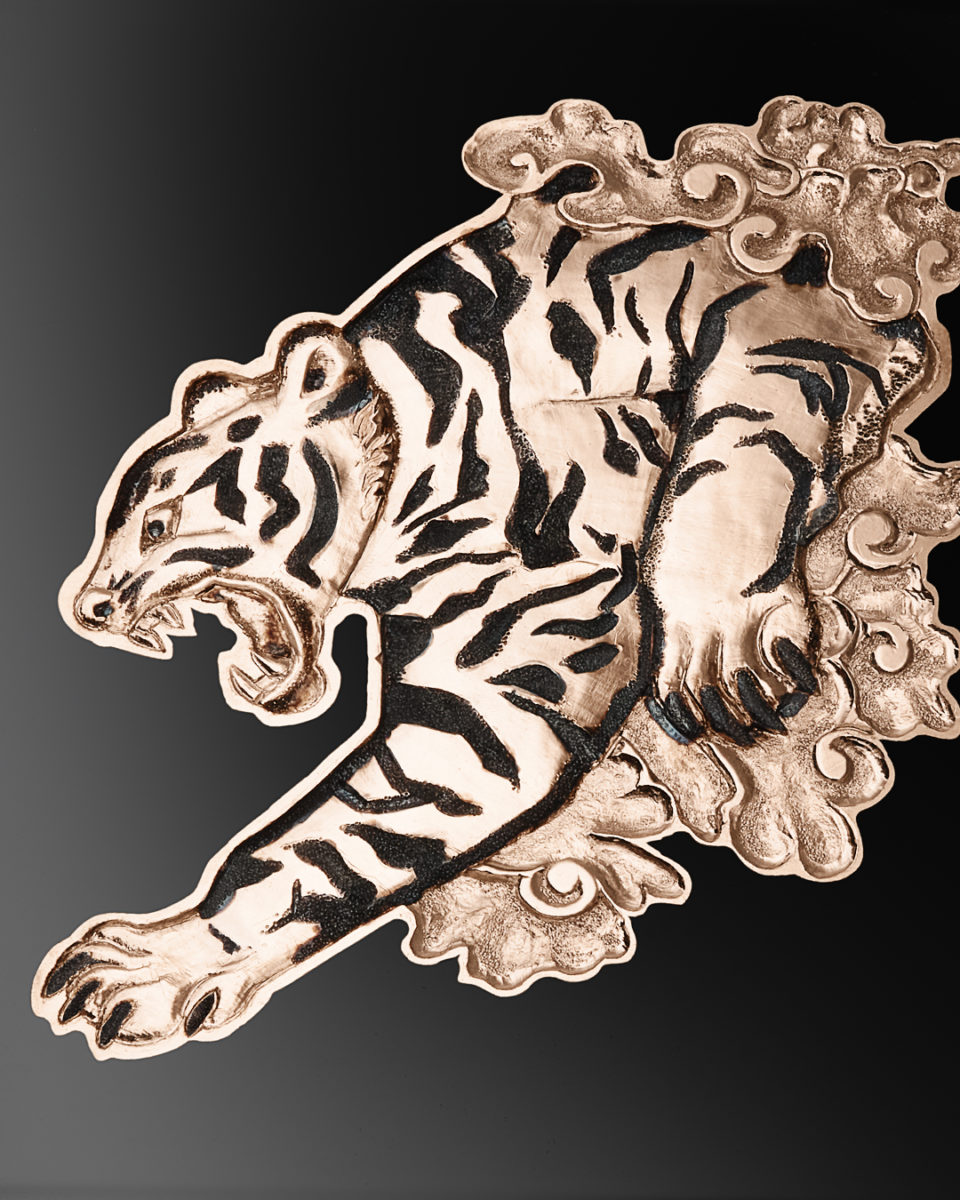 Powered by the manually wound Jaeger-LeCoultre Calibre 822A/2, the watch arrives on a matching black alligator leather strap, secured with a rose gold folding clasp. Due to the intensity of the work required to create the timepiece, the Reverso Tribute Enamel "Tiger" will only be made to order and only for the remainder of the Year of the Tiger. The watch has an RRP of €90,000 (AU$142,900), and can be ordered from Jaeger-LeCoultre boutiques in both Sydney and Melbourne.