I've maintained that Jonah Hill has held the status of fashion icon for some time now (despite the fact he flies under the radar in this regard). But as the keen-eyed folks over at Time & Tide have discovered, Hill is quite the avid watch collectors – more Rolex than anything else, but I digress. Check out what the public has seen of Jonah Hill's watch collection below.
Rolex Daytona Ref.116520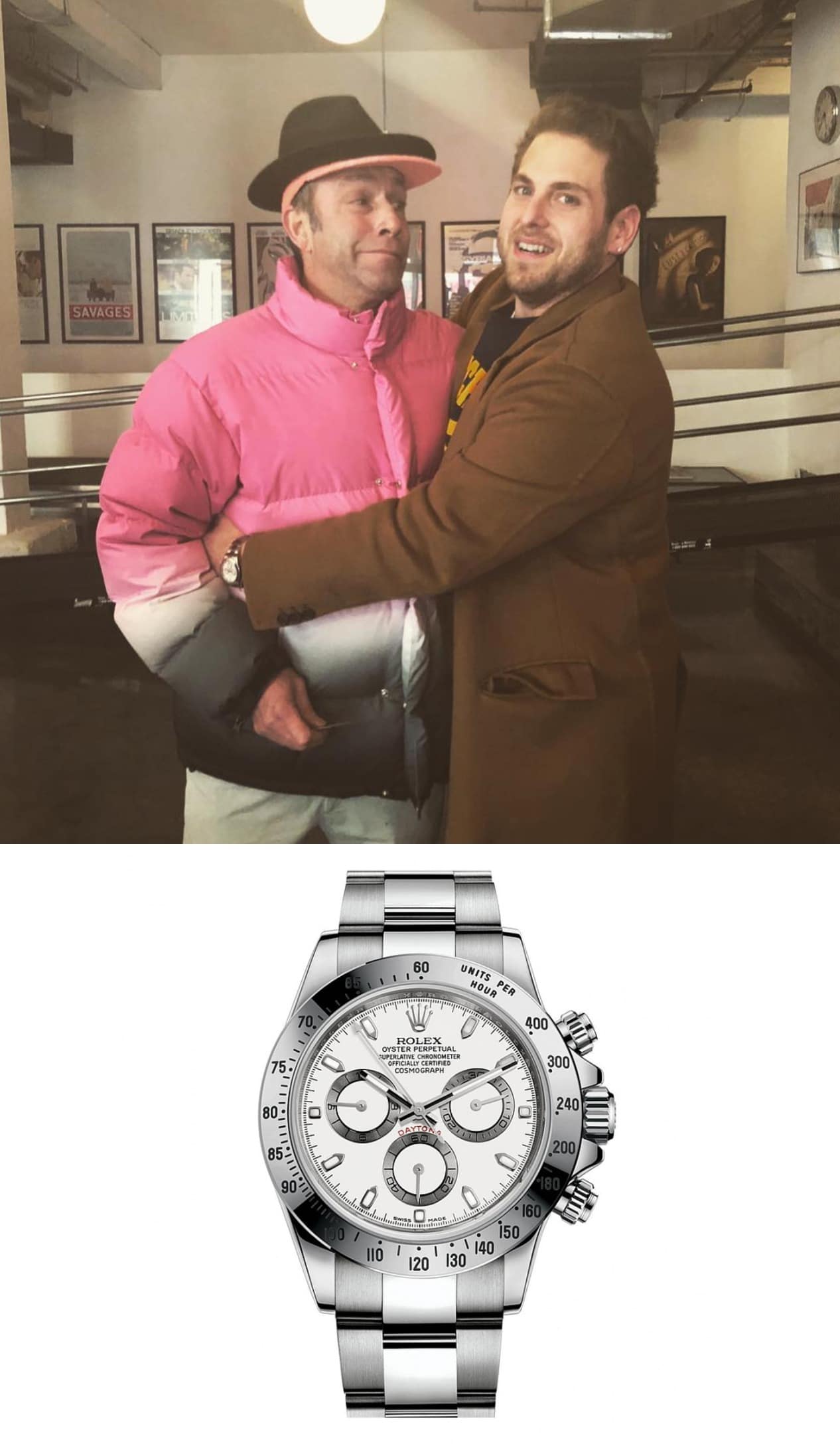 Hill has been spotted with a Rolex Daytona Ref.116520 on multiple occasions, both on camera (i.e. Moneyball) as well as out and about in real life, as pictured above. Quite the practical choice.
Rolex Submariner Ref.116610LV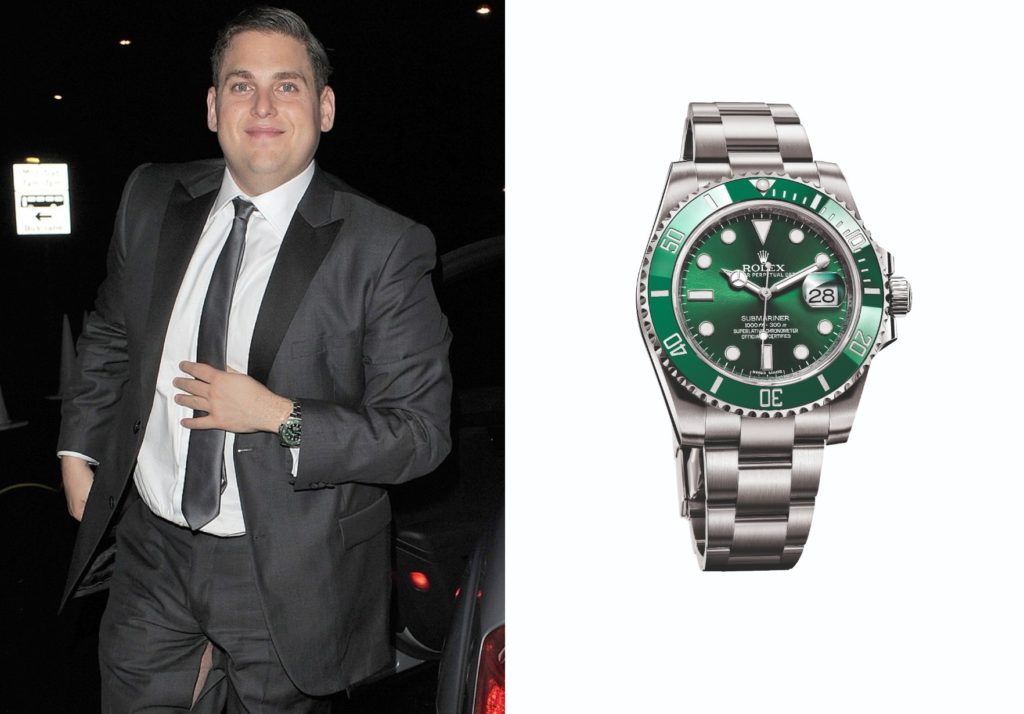 As expected of someone with Hill's level of success (read: fuck ton of money from making that blockbuster bank), we arrive at "The Hulk". Rare, tasteful, and perennially sexy on the wrist.
---
---
Rolex Daytona Ref.116508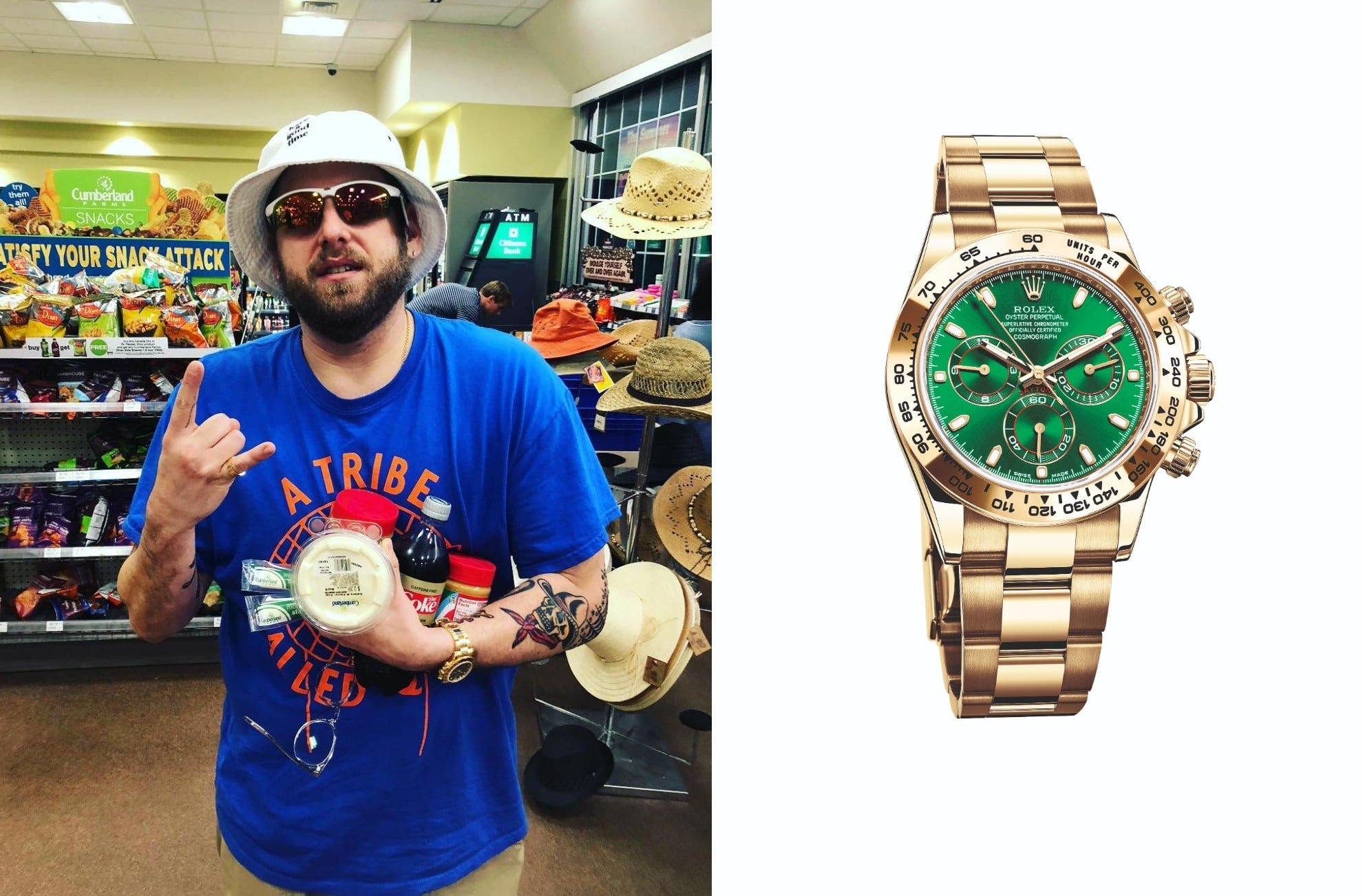 One of the flashier additions to his lineup, the Rolex Daytona has clearly been reserved for Hill's… bolder days. The days where he chooses to navigate the sartorial waters between James Franco doing Riff Raff in Spring Breakers and actual Riff Raff in life.
Rolex Milgauss Ref.116400V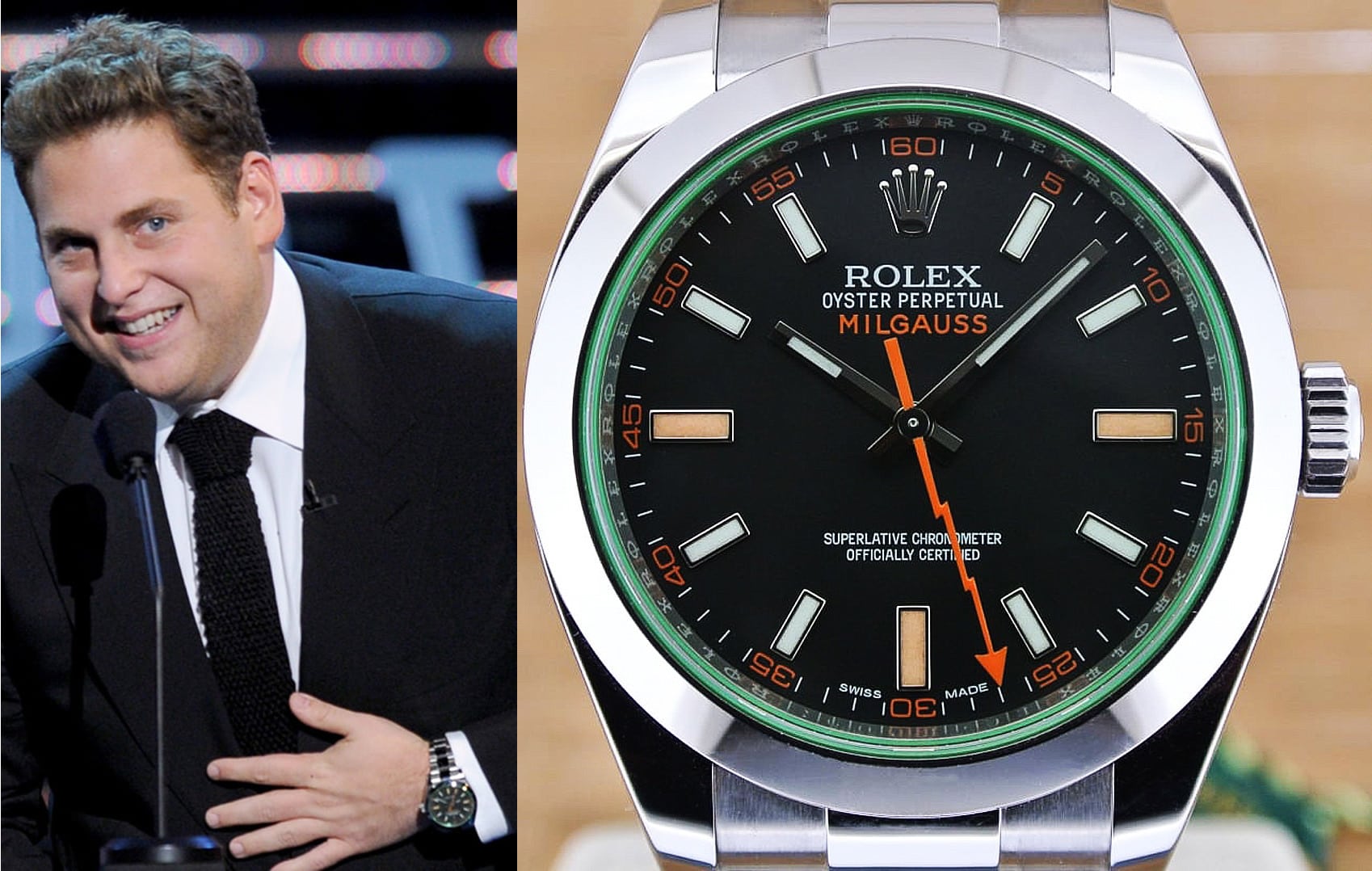 Back to the understated choices on hand, here we have a Rolex Milgauss. This is one of the watchmaker's more niche offerings, originally intended for scientists and engineers. Although one shouldn't mistake being understated for being boring. With the green sapphire crystal and orange markers, the Milgauss still exudes plenty of character.
Rolex Cosmograph Daytona Ref. 116528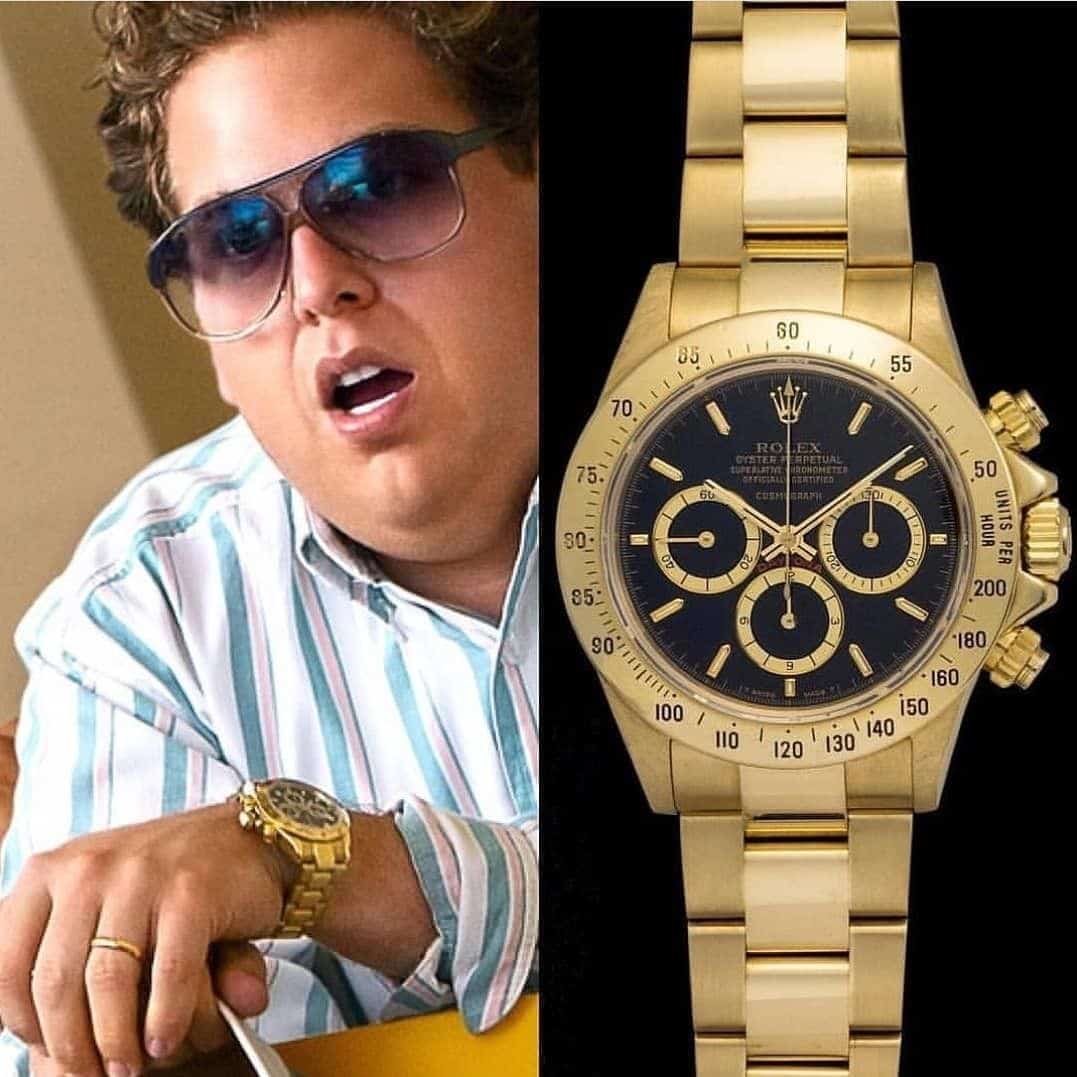 The Rolex Cosmograph Daytona in yellow gold with a black face first appeared on Hill's wrist during his onscreen appearance as Donnie Azoff in The Wolf of Wall Street. Hill has reportedly been sighted wearing it in public well after the film's production. And who could blame him? It screams success, lifestyle, and opulence.
Patek Philippe Nautilus Ref.5711/1A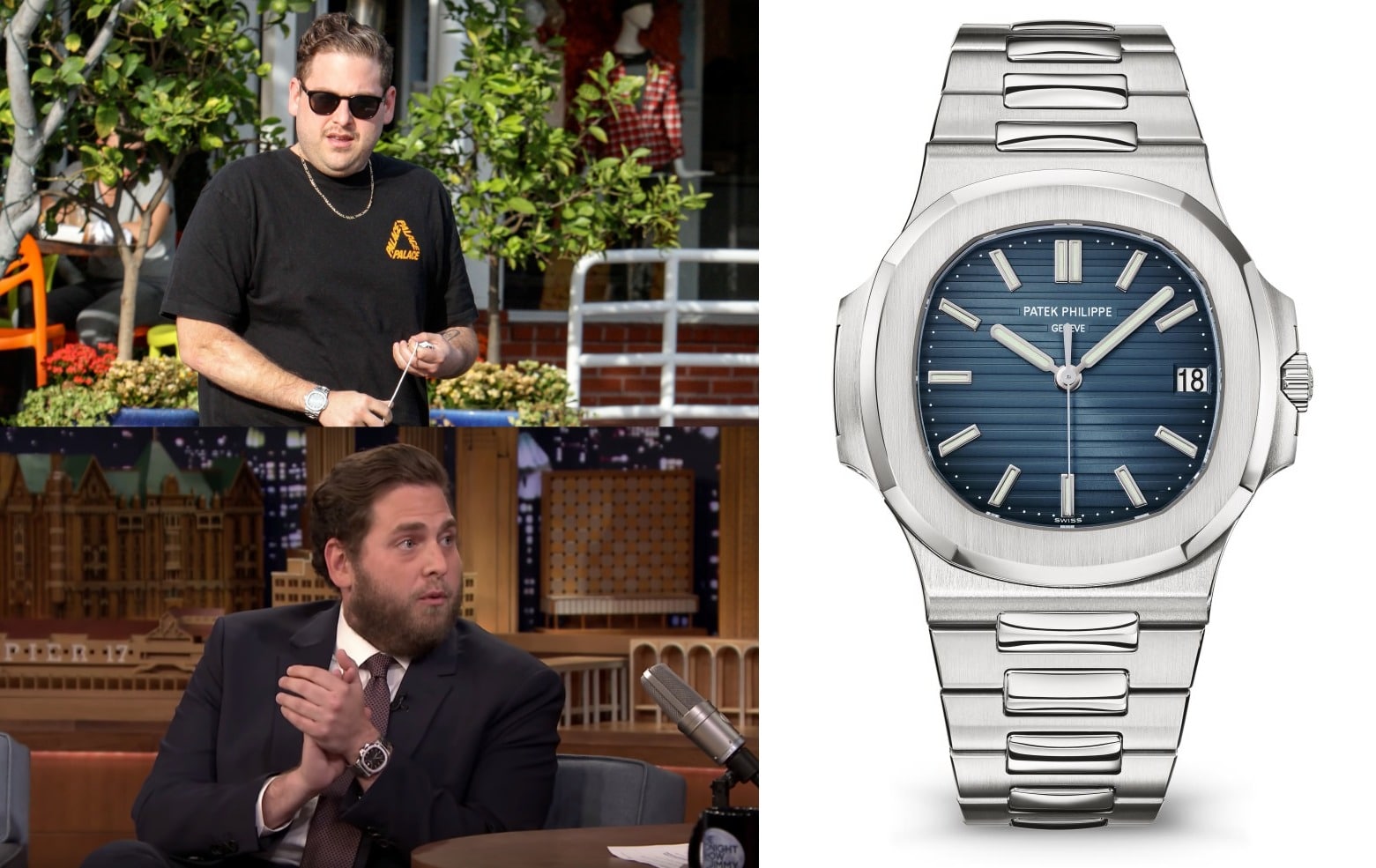 As stated by Time & Tide, the Patek Philippe 5711/1A in stainless steel with a blue dial is among one of the most difficult watches to obtain in the world. With a price tag that easily floats in the six-figure territory, it's a massive indicator that Hill is more than just a Rollie fanboy; and a massive indicator that he does indeed have taste when it comes to horological craftsmanship.
Impressed by Jonah Hill's watch collection? Have a peek at Mark Wahlberg's lavish watch collection – equally as respectable, arguably far louder.