To say that the level of general interest in watches and their collecting over the last five years has grown is a woeful understatement. It's exploded around the world, knocking the Richter scale to the floor. You only need to look at the difficulty a person off the street has in buying any Rolex watch today, the impressive bounce-back of the Swiss watch industry following two years of a pandemic, or even simply the growth in the number of people reading about watches on Boss Hunting. Watches are undeniably cool, perhaps for the first time since the mobile phone became society's main time-telling device.
The saying goes that high tides lift all boats, and while all luxury timepieces are enjoying something of a Renaissance in terms of desirability and general interest, the growth of the top end of the market has been even greater. Half a decade ago, the number of wristwatches selling for more than a million dollars could be counted on your fingers and most likely included a pocket watch or three (such as the Grande Complication Marie Antoinette or the Patek Philippe Henry Graves Supercomplication). Today, the million-dollar watch market for the world's most expensive watches is a stand-alone juggernaut, with dealers fighting over the rarest and most valuable watches simply hunting for the opportunity to offer them to their own clients with a modest margin.
To get a better understanding of the inner workings of the million-dollar watch market and what makes an expensive watch, I sat down with the owners of the European Watch Company, a dealer based out of Boston that has witnessed first-hand the growth of the upper echelons of the preowned watch business. As a family-owned company since it was established in 1993, EWC is operated by Albert Ganjei and his son Joshua, who together lead a team of more than a dozen watch experts. From the most complicated wristwatch to less expensive watches, the team at EWC has seen it all.
---
---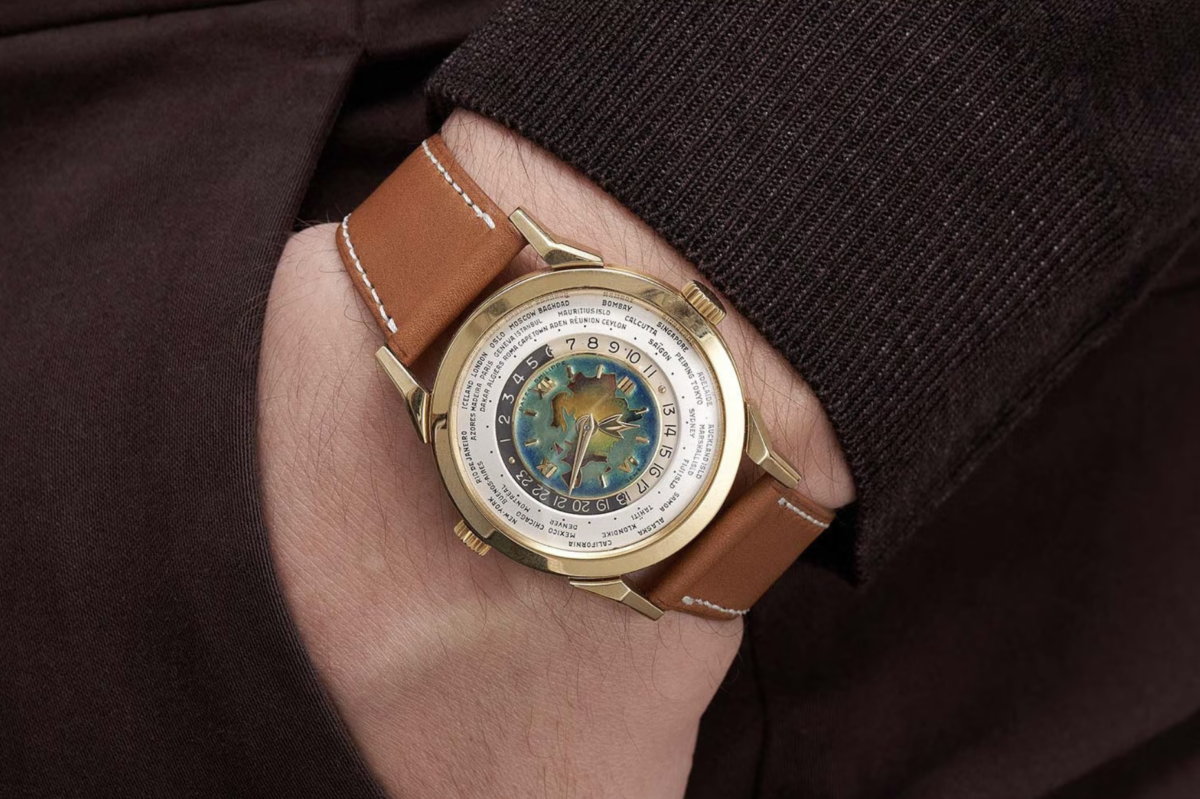 RELATED: The 15 Most Expensive Watches Ever [2021 Edition]
The business is operated out of Boston, however, much of the dealings today are done online and EWC can count more than 25,000 customers who have purchased watches over its nearly three-decade history. While EWC trades in almost all luxury watches, from Tudor to Patek Philippe, it's the most expensive watches being sold that the business has seen interesting growth in over the last few years.
This skyrocketing growth can be seen clearly in the public auction market, with the likes of Philips, Christie's, Sotheby's and Antiquorum offering the most visibility into these areas of watch dealing and collecting. In 2019, Philips sold 12 million-dollar lots, but if you fast forward two years to 2021, the auction house more than doubled that number by selling at least 27 watches that hammered for more than a million dollars.
Watch collectors aren't solely interested in the most complicated watch in the auction catalogue anymore, even though a complicated perpetual calendar wristwatch or pocket watch from the likes of Patek Philippe will still perform strongly. Likewise, the premium on precious metals isn't what you might expect (except perhaps the platinum bracelet Rolex Daytona), with stainless steel timepieces like the Paul Newman Rolex Daytona ref. 6263 establishing itself as one of the world's most consistently expensive watches over the last half-decade.
In the past, it was the classically proportioned yellow gold or pink gold (rose gold) vintage pieces that were considered to be an expensive watch, but today it's timepieces such as the Patek Philippe ref. 5711 and its Nautilus siblings dominate headlines as some of the most expensive watches in the world. In addition to the hyped-up stainless steel pieces that have only come to call themselves amongst the most expensive watches in the last few years, there are also the opulent modern timepieces such as the Billionaire Watch from Jacob & Co. that have cemented their position among those at the pinnacle of luxury watches.
Likewise, the increased enthusiasm for charity auctions such as Only Watch has seen the creation of piece unique timepieces that are understandably some of the most desirable watches in the world. Brands such as Patek Philippe, Richard Mille and Audemars Piguet create one-of-one watches that are sold in frenzied bidding wars that regularly set new records for the most expensive watches ever sold at auction. In 2017, the Patek Philippe Titanium Ref. 5208T-010 sold for $6.6 million, and the following edition in 2019 saw the Patek Philippe Grandmaster Chime hammer for $31 million, setting an as-yet unbroken world record for the most expensive watch ever sold.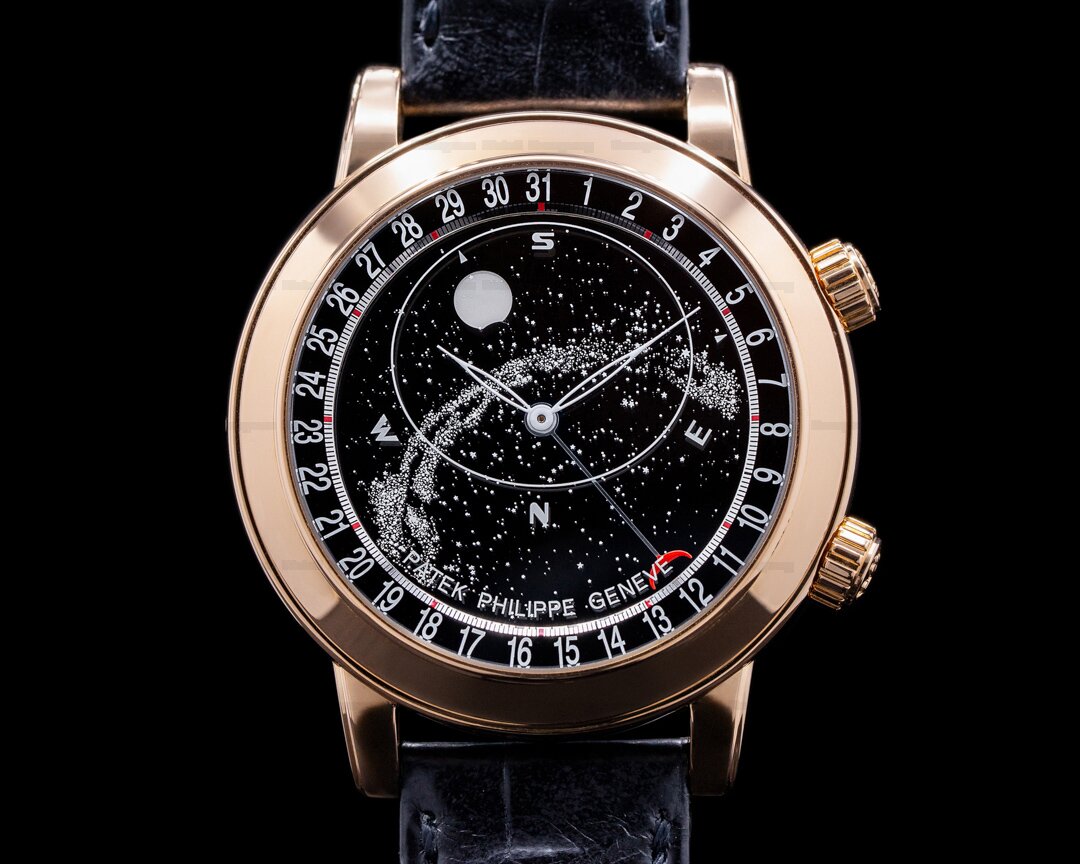 While the results of auction houses are extremely visible and widely publicised, the dealer market for the most expensive watches in the world is likely to be much, much larger thanks to the speed and efficiency of buying and selling today. Dealers such as EWC not only buy and sell with watch collectors and enthusiasts, but also between themselves to source specific timepieces for their best clients, especially when it comes to the wristwatches that are the rarest and most difficult to find.
---
---
This practice of buying and selling to other dealers as well as their own clients is an important part of the work EWC does each day, as while other dealers are sometimes competitors, they are also important as sources of rare and important watches too. It's a fascinating world of give and take, buy and sell, so without further ado, enjoy my conversation with Albert and Joshua from EWC.
Dealing In Million-Dollar Watches
How did your million dollar watch business begin?
Albert: Well, we kept our old clientele, but of course, we added a different type of clientele. Our typical clientele would be mechanically inclined people who loved a pocket watch, but recently, expensive watches are becoming more like a commodity and asset. An appreciative asset that is better than the market. If you follow watches, I think the prices are stable, and a much better investment than Bitcoin or the stock market these days.
Some of our clients buy for the financial rewards, but some are just addicted, basically pure drugs, like pure morphine or cocaine or something. They love to call us and schmooze with the sales staff, because the experience of shopping for them over the phone is thrilling. And opening a new box, means every day that they get a watch is like Christmas. They're opening something new that they always wanted.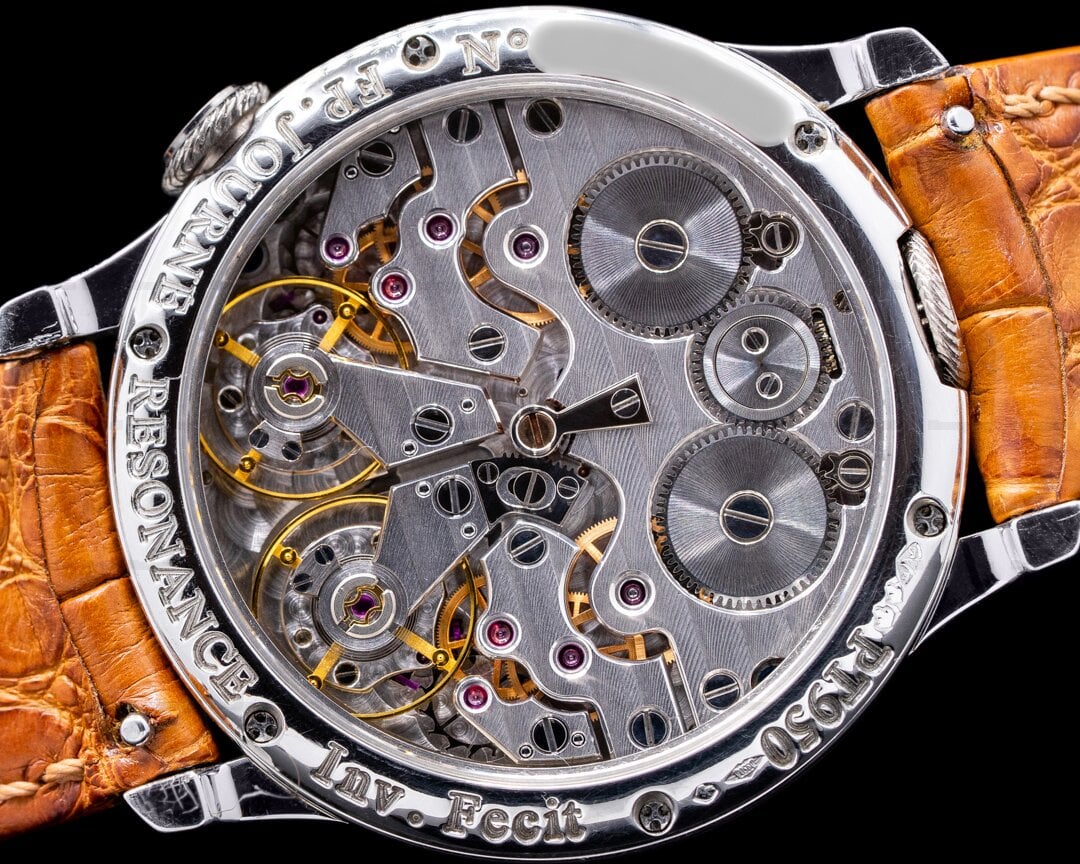 Maybe five or six years ago, million-dollar watches were exclusive to the cover lots of auction houses and relatively rare within dealers' circles. What has changed?
Albert: Maybe there was a market there before, but we didn't know because we didn't know those people and we didn't have that product.
In order to get into the market, you always have to have a variety of goods for your customers. If you want to sell $50,000 watches, you have to have hundred watches in that range. If you're selling $100,000 watches, you have to have at least 20 watches in that range to satisfy your customer. Over 500,000 or $1 million, we have about 15. Over $2 million we probably have 10 watches, which is not too shabby.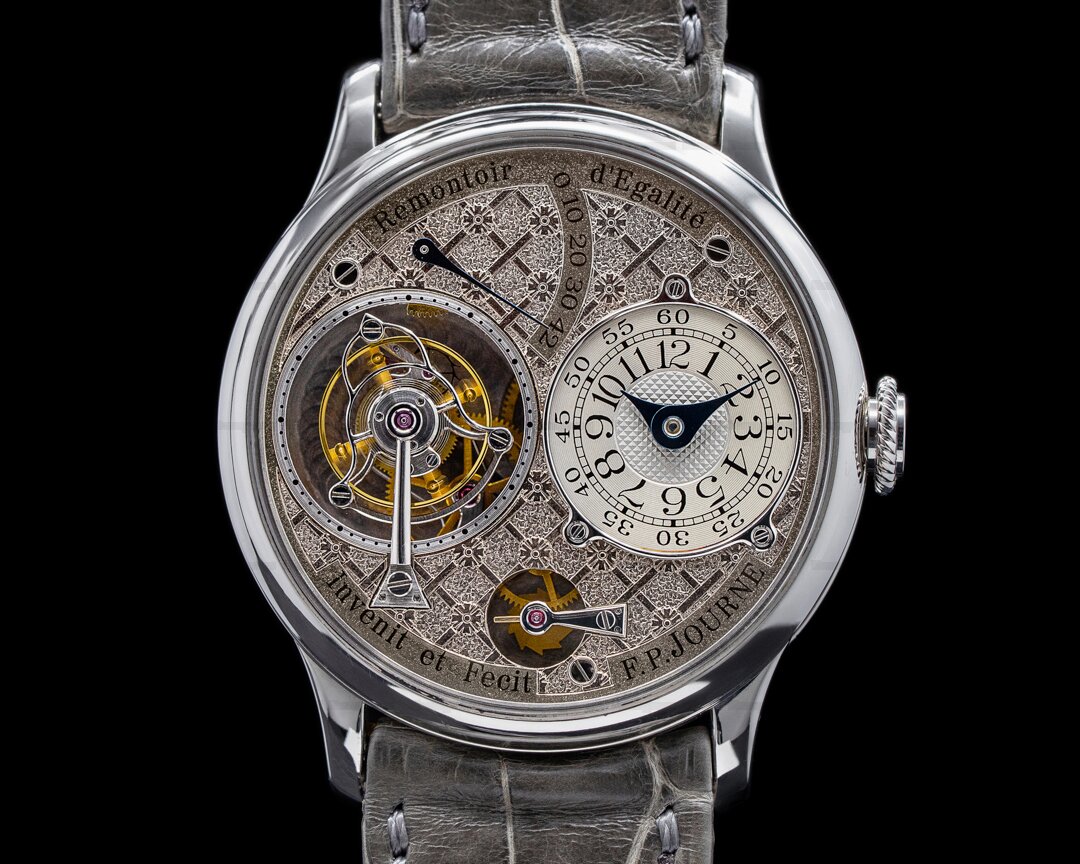 What does the million-dollar watch market look like today? Prices of a watch that might have been half a million dollars maybe two years ago, they're now million-dollar watches. What does it look like today?
---
---
Albert: Two different ways. One is the expensive watches that actually manufactured to be a million dollars. That the retail price was maybe $1.2 million and we discounted at $1 million dollars, something like that.
The other type are watches that were $60,000, 20 years ago, and now because of their rarity, maybe only one made or two made, the market drives them up to be expensive watches because there is always someone to pay higher.
This market is new to almost everybody, watches over a million dollars. It's new to anybody. There's nobody that has experienced it for a long time. We're all in it for a couple of years. Now the number of watches sold is more important than how much money you made out of the deal.
Joshua: Nicholas, I wanted to add a couple of things. Other things that affected the market in a major way are social media and Instagram. I think just the exposure to a lot of different people, as well as other people seeing what other people have, has caused a lot of competition in that way. People want what others have, and say, "I can get that too and I want that, oh my God." Some of these watches look so good in pictures, it makes you really want them. So this has driven a lot of interest.
Obviously, it drove a lot of interest to the younger generations too. I mean, typically watch collecting was for your dad. Your dad was a watch collector. Now there are guys our age in their twenties and even younger than that, who are reading everything and are addicted and have the watch bug. So a lot of that is happening now, and social media is huge for that.
Another thing, back to your million-dollar watch market, my dad left out one category, which are the very select watches that you can actually buy in the store today if you had access, which would sell for over a million dollars. The green baguette bezel Patek Philippe ref. 5711 which was made in 2021, we sold that piece for a million fifty to another dealer.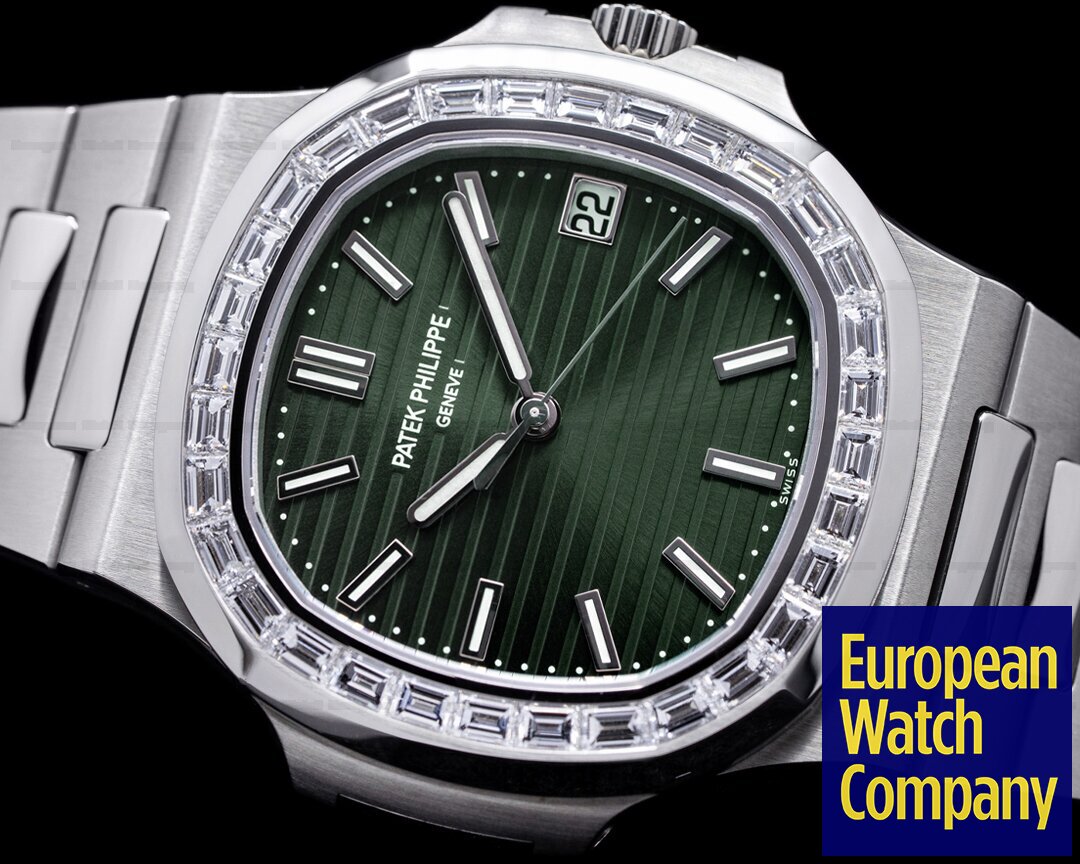 I mean, that's just the dealer market is also extremely strong. I would probably argue even stronger than the retail market, than the collector market. I think a lot of dealers, they're brave and they understand what they're buying and the risk. There's a lot of money out there. For some people, a million dollars isn't really that serious. I think it's becoming more comfortable for those people to spend on the bigger tickets.
I know for even 10 years ago when I started, those types of items, were only for auction houses pretty much. We've slowly over the years gotten up to where we are today where we have pretty much an offering for everybody. I mean, we have a $3 million F.P.Journe, and we also have a $3,000 Tudor pretty much under the same roof. Not many places that are in the world are offering that variety.
---
---
It's actually funny, back to what my dad was saying, you don't really get the customers until you actually have the expensive watches. We've had the customers, we just didn't know they wanted this kind of stuff. So once we started posting these, $3 million or $4 million dollar watches, and they started saying, "Oh, well, I got this minute repeater. Maybe you'll like it." I mean, we didn't know they had it. Why would we know? So they started to come out of the woodwork.
Build it and they will come, I suppose.
Joshua: Right. Build it and they will come. Exactly, 100% that is correct.
Of those million-dollar watches that you guys have been dealing with in the last couple of years, could you maybe speak to some highlights?
Joshua: One is going to be the Patek Philippe ref. 5,002P, which is the Patek Philippe Sky Moon Tourbillon.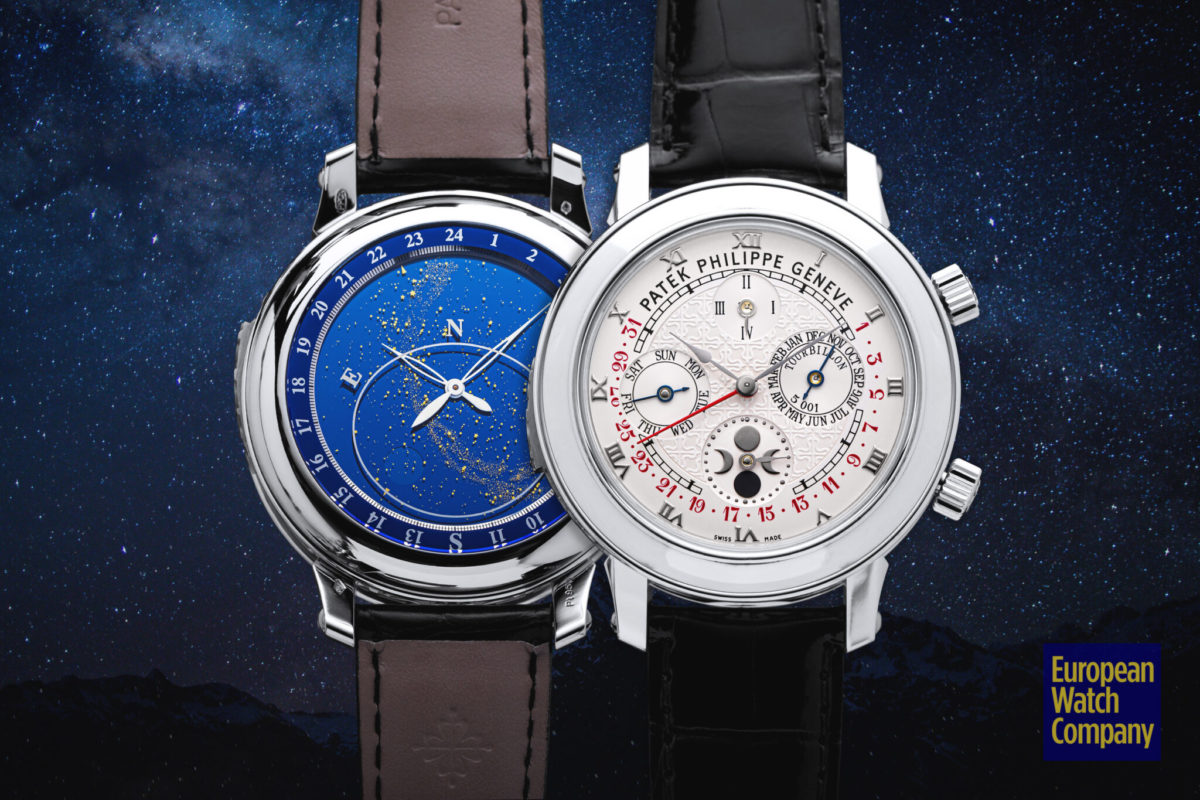 The other one is F.P.Journe Souscription, the number two Souscription Tourbillon, actually.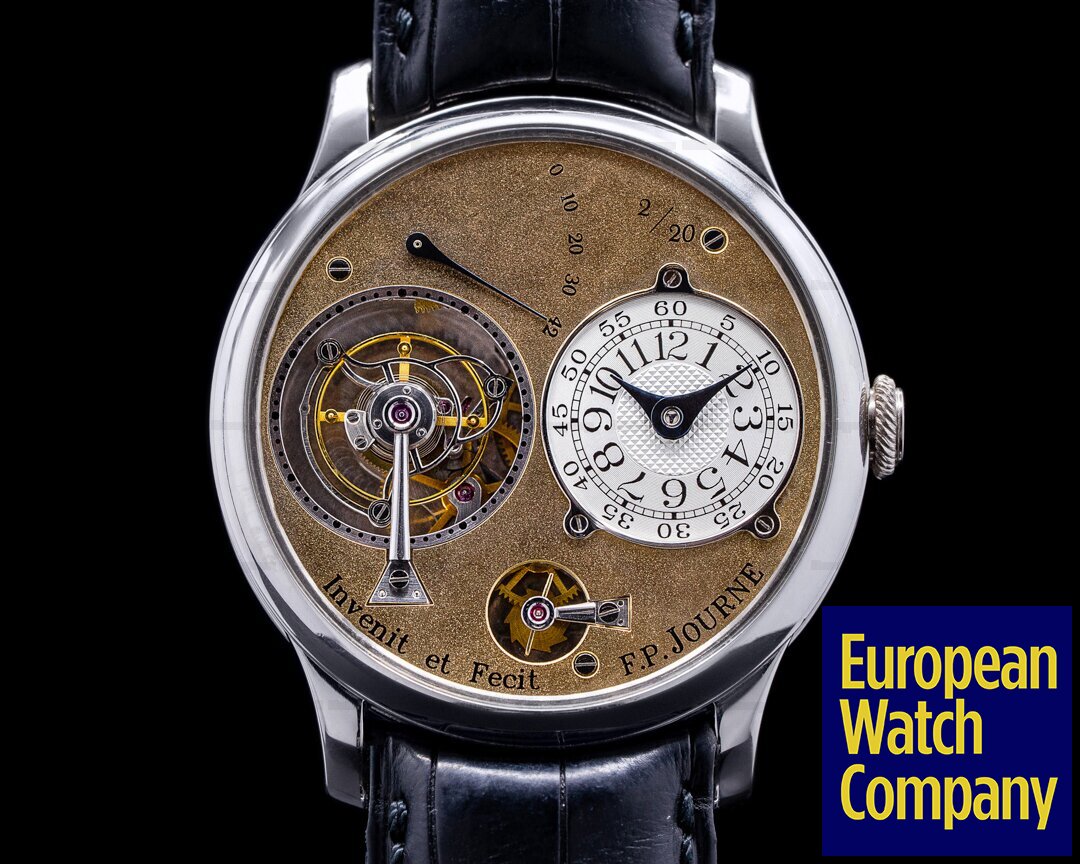 Another one would be Patek Philippe ref. 5208P, which is the Patek Philippe Minute Repeater Perpetual Calendar Chronograph.