Earlier this month, to support the launch of the recent Skipper-inspired Carrera 'Glassbox' chronograph, Mr. Nicholas Biebuyck, TAG Heuer's erudite director of all things heritage, flew from his habitual perch in Switzerland to meet with collectors and lifestyle journalists based in Australia's major urban centres.
I've had the immense pleasure to know Nicholas for almost the entire time that I've worked in publishing. In an industry where people routinely regurgitate brand talking points and orate with all the charisma of an expired tin of pineapple, it's nothing short of impressive how much you learn in conversation with this Essex-lad-done-good, whose polymath experience working across all facets of watch culture has taken him from London to Hong Kong; Monaco to Sydney, and countless other places besides.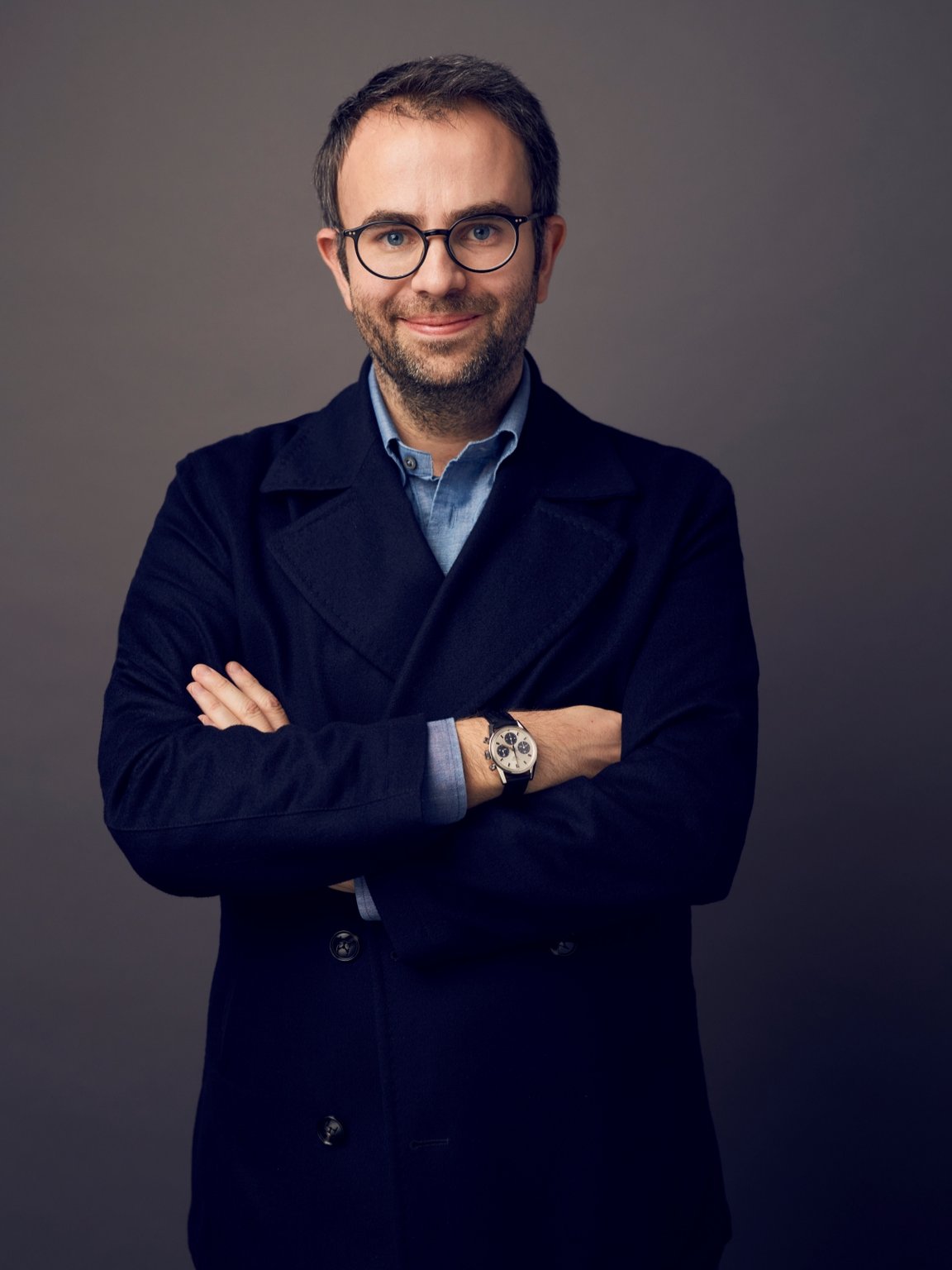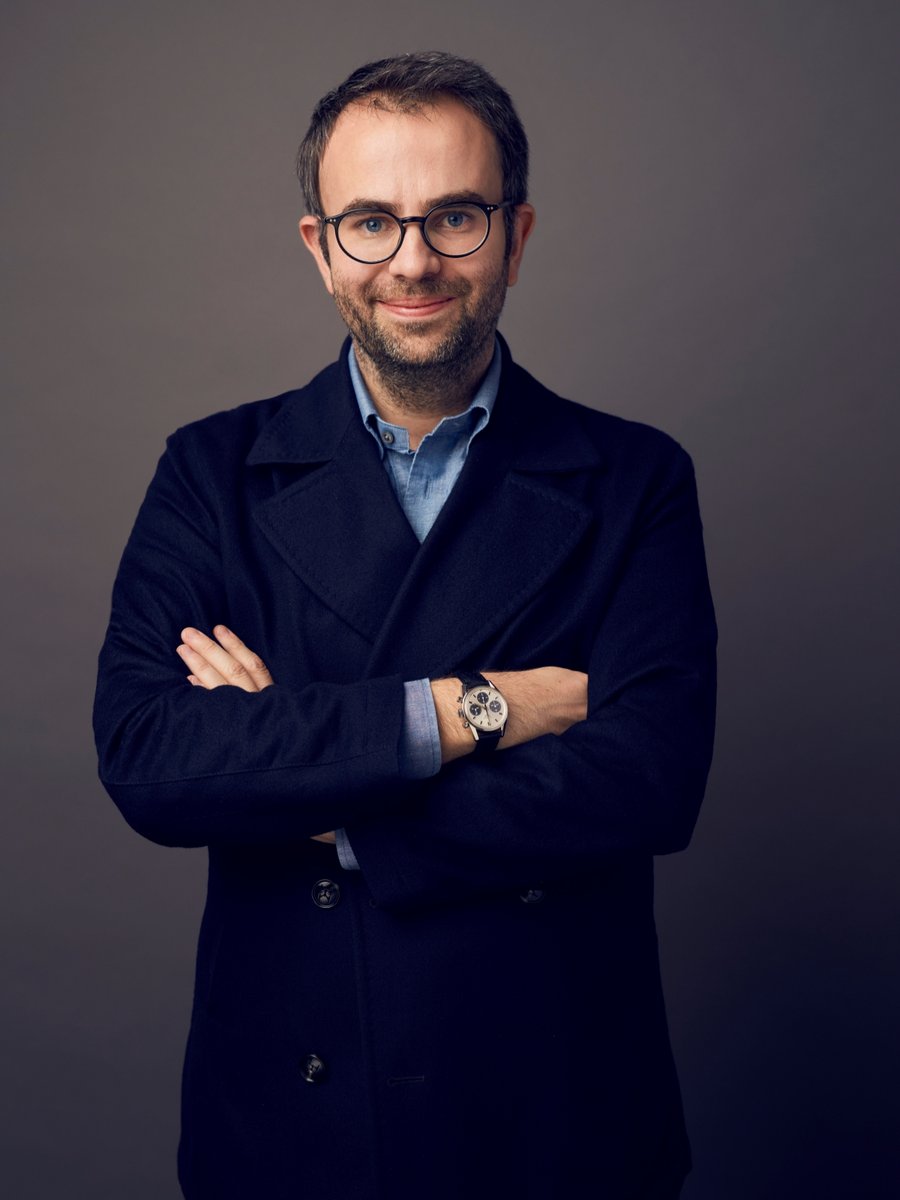 In spite of some slight jet lag, Boss Hunting sits down with the new TAG Heuer Heritage Director (Nick was appointed to that position in 2021) for a far-ranging discussion about his own multi-decade career; where his world, of archival research and culture preservation, intersects with product development; and, naturally, the many avenues one has for getting into some serious vintage Heuer collecting.
Editor's Note: This interview was edited for clarity and length.
---
INTERVIEW: Nicholas Biebuyck, Heritage Director of TAG Heuer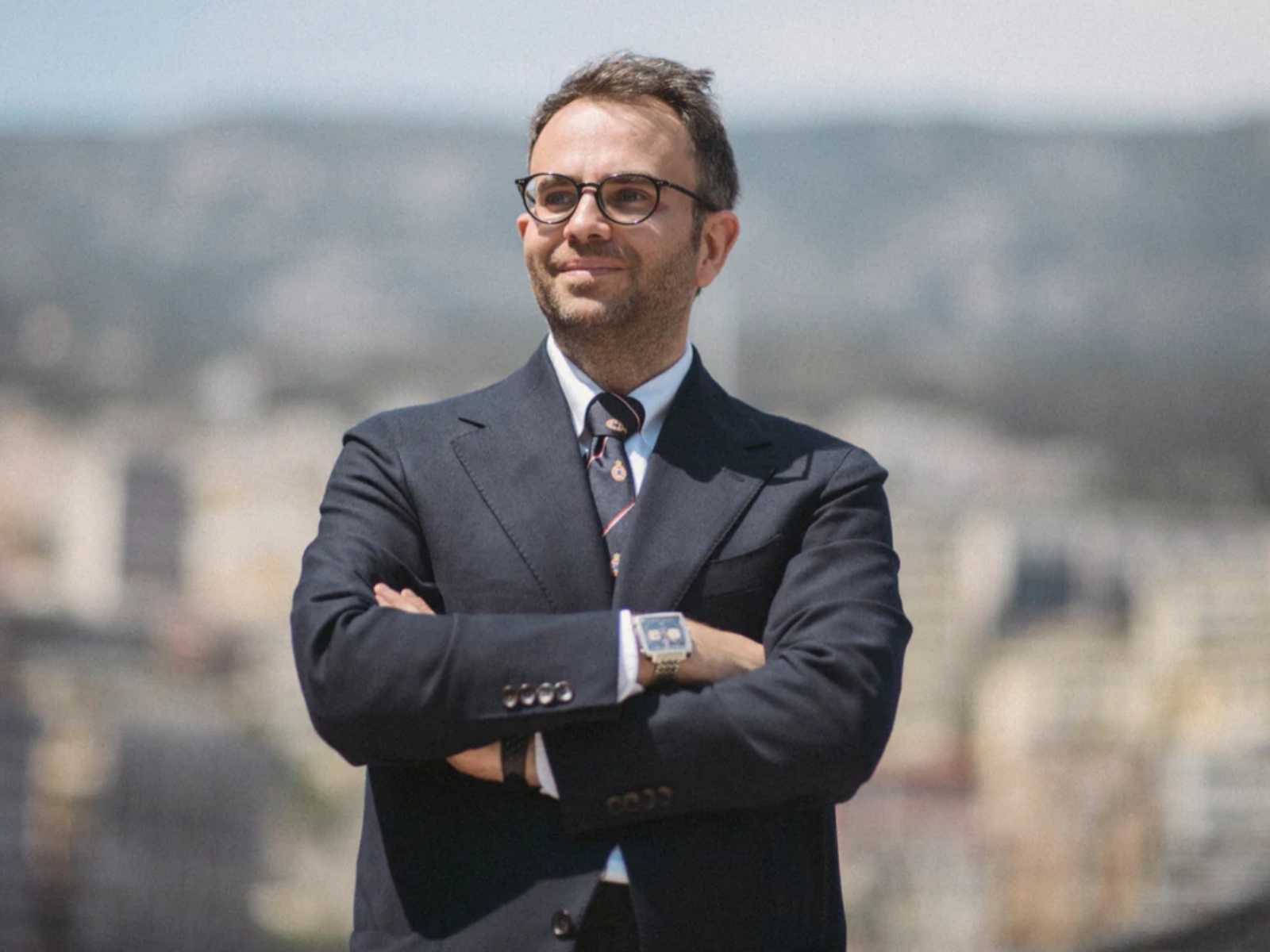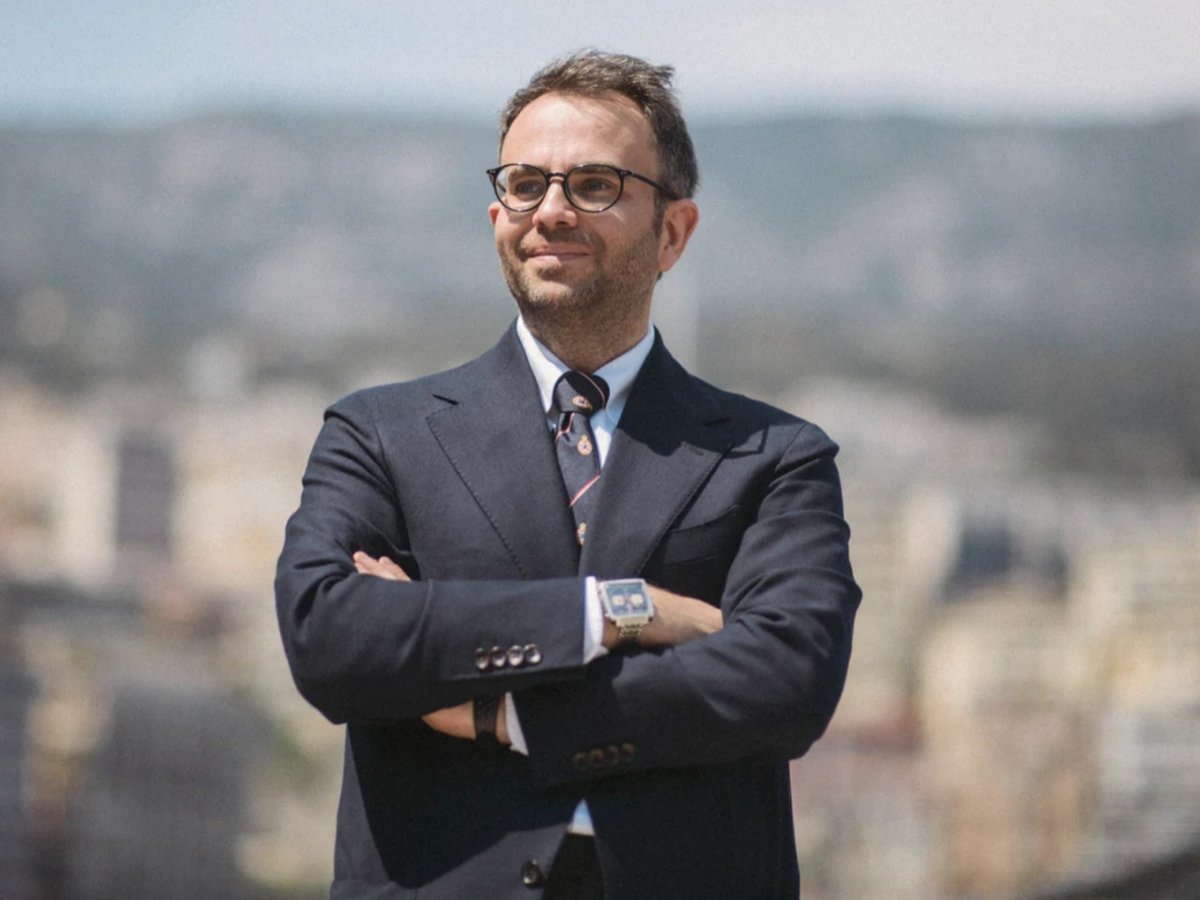 Randy Lai: Let's just jump straight in, shall we? For watch lovers who don't already know the story — how did you end up at what is essentially one of the biggest commercial watch brands in the world?
Nicholas Biebuyck: Where to begin [laughs]?
I think most people will know I've had a passion for watches for quite a while now. I'd always been fascinated by the culture. That itself came out of a childhood spent following historic racing.
Though I come from fairly modest origins; growing up, my father would still take me around Europe and the UK (on the back of an old motorcycle) for events like Silverstone Classic and Goodwood Revival.
When you attend events like that, you'll inevitably spot racing cars with the Heuer logo — so it was around then that I started to become interested in watchmaking.
RL: Right. And when you came of age and started working professionally, did you jump straight into the watch industry?
NB: Well, what basically happened was that I'd been studying mechanical engineering at university and got kicked out in my final year for not having done any work [laughs].
Then, after a brief stint in the UK manufacturing industry, I randomly met Paul Maudsley — who'd go on to get me my first auction-related job at Bonhams.
But — as you well know — for a lot of people working in the auction business at a young age, it's generally because Papa collects Rothkos or the family has an amazing cellar of Domaine de la Romanée-Conti…
RL: Professional nepotism, for good or ill [laughs].
NB: Indeed. But for me, I was basically having to decide between my train fare and lunch most days.
At Bonhams, I started off in the motoring department before eventually going into watches. In between, I did a stint working for VistaJet (mainly in West Africa) before coming back to the house to support its Hong Kong-based watch department in 2014.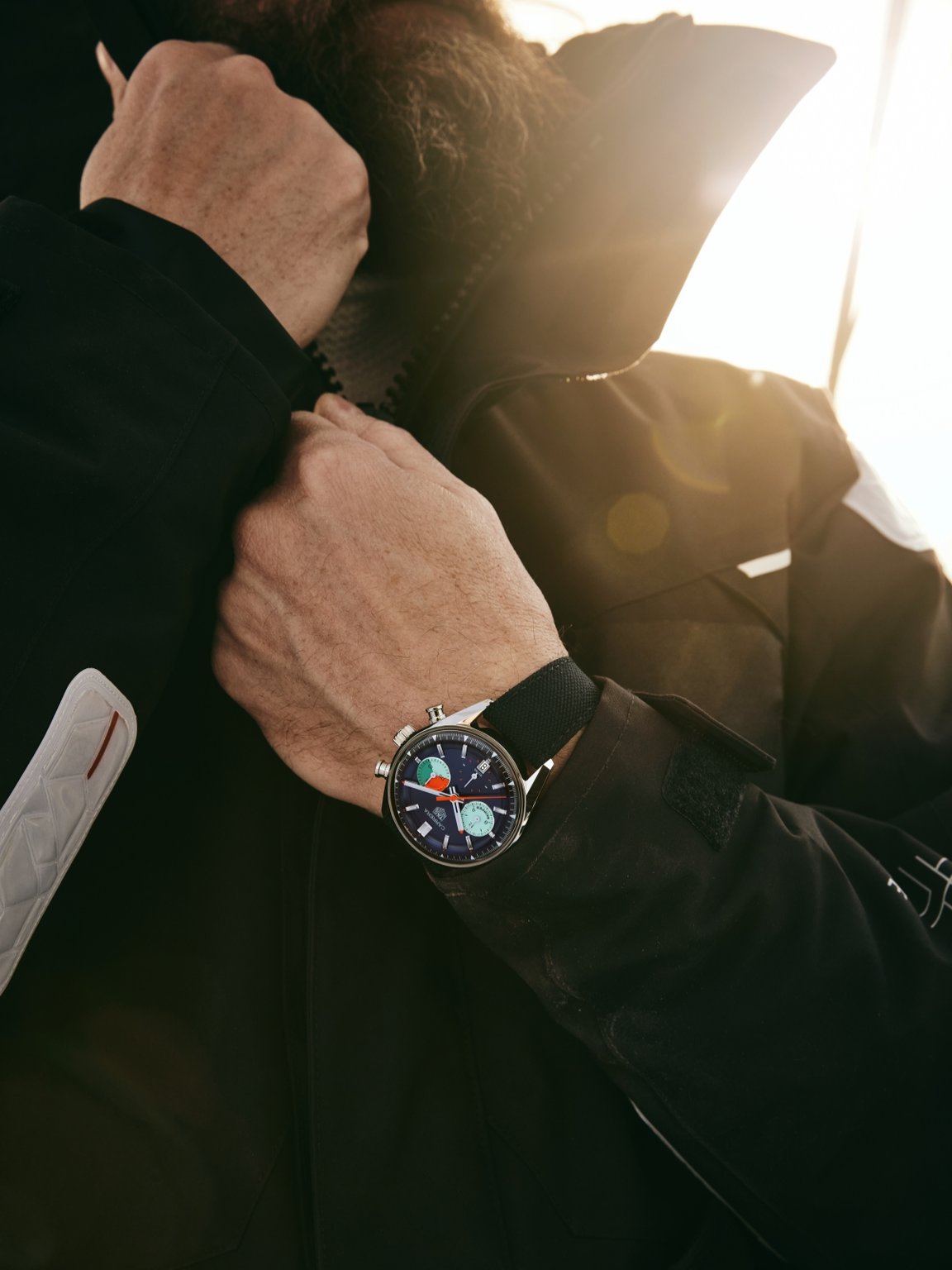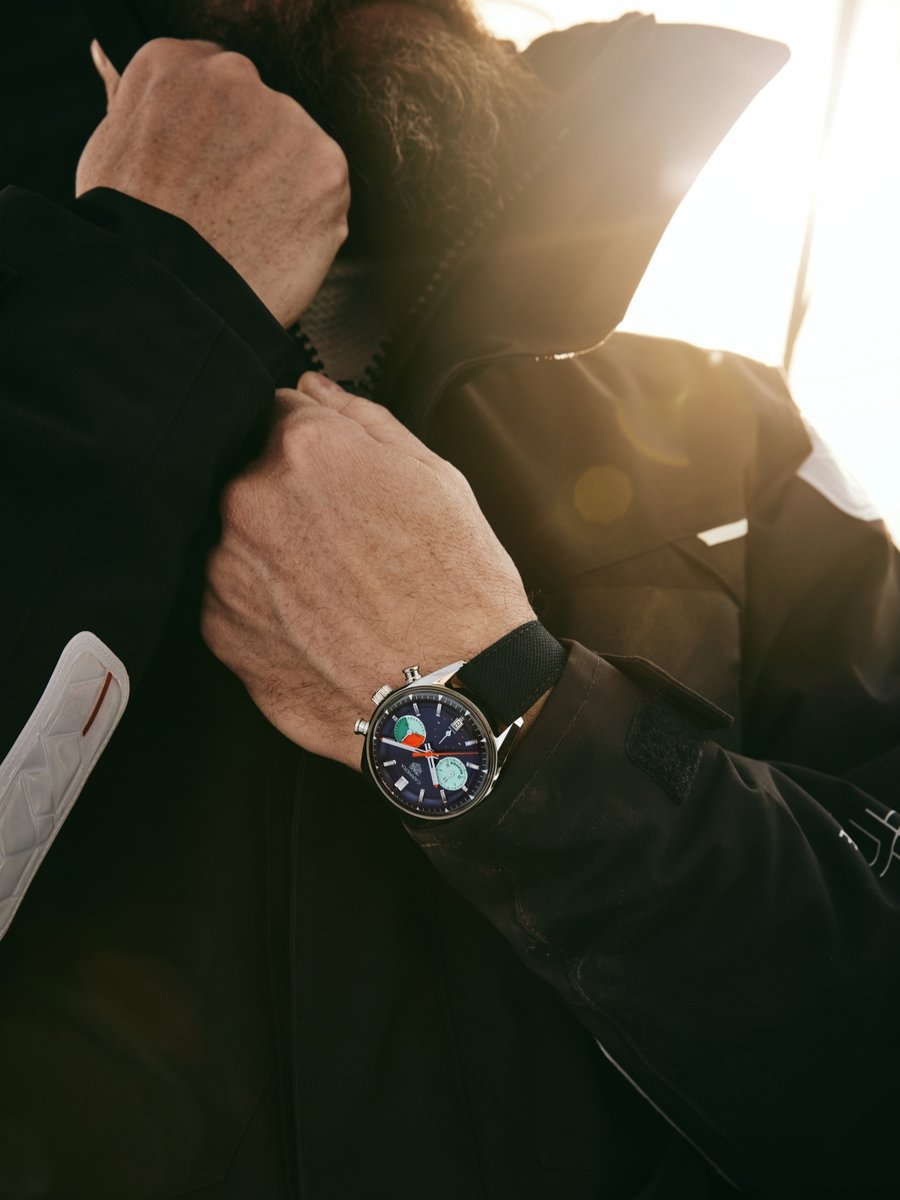 I spent a year and a half there before eventually joining Christie's in 2016. As it turns out, that was pivotal: because I was introduced through that role to the team at TAG Heuer. They saw me as the obvious candidate to take over the mantle of looking after the brand's Heritage Department; and even though it meant moving my family halfway across the world, I still think it was worthwhile.
RL: Right. I'd like to zoom out for a second to talk about the business end of your role at TAG Heuer.
Would you mind walking us through a typical exercise at the company which might involve the Heritage Department working in real-time with the development team and watch designers?
NB: I always answer this question by quickly first explaining what the Heritage Department's historical role is.
Firstly, our job is to preserve the DNA of the Maison: meaning the paper archives; physical assets like watches, dashboard timers, racing equipment — you name it. All told, we have around 100,000 paper assets and 3,000 watches to take care of: so that whole process is [pauses] quite involved.
RL: Sounds very comprehensive. And the next?
RELATED: Collector's Corner – The Watches (And Wisdom) Of Mark Cho, Co-Founder Of The Armoury
NB: Well, that would be our responsibility to share this stuff with the world.
Of course, we've got the Musée TAG Heuer in La-Chaux-de-Fonds but (as you've just seen here today) we routinely send historical pieces to various overseas markets, including Australia. This is part of a 12-kit push we're doing globally, in order to celebrate the Carrera's 60th anniversary this year.
RL: How many watches are being flown overseas in total?
NB: 60. Each 'kit' follows a similar format, charting the trajectory of Heuer watches through the 50s and 60s. So, that means there will be a pre-Carrera, first-gen Carrera, Carrera 'Dato', our first automatic chronograph and then the solid gold Ref. 1158CHN.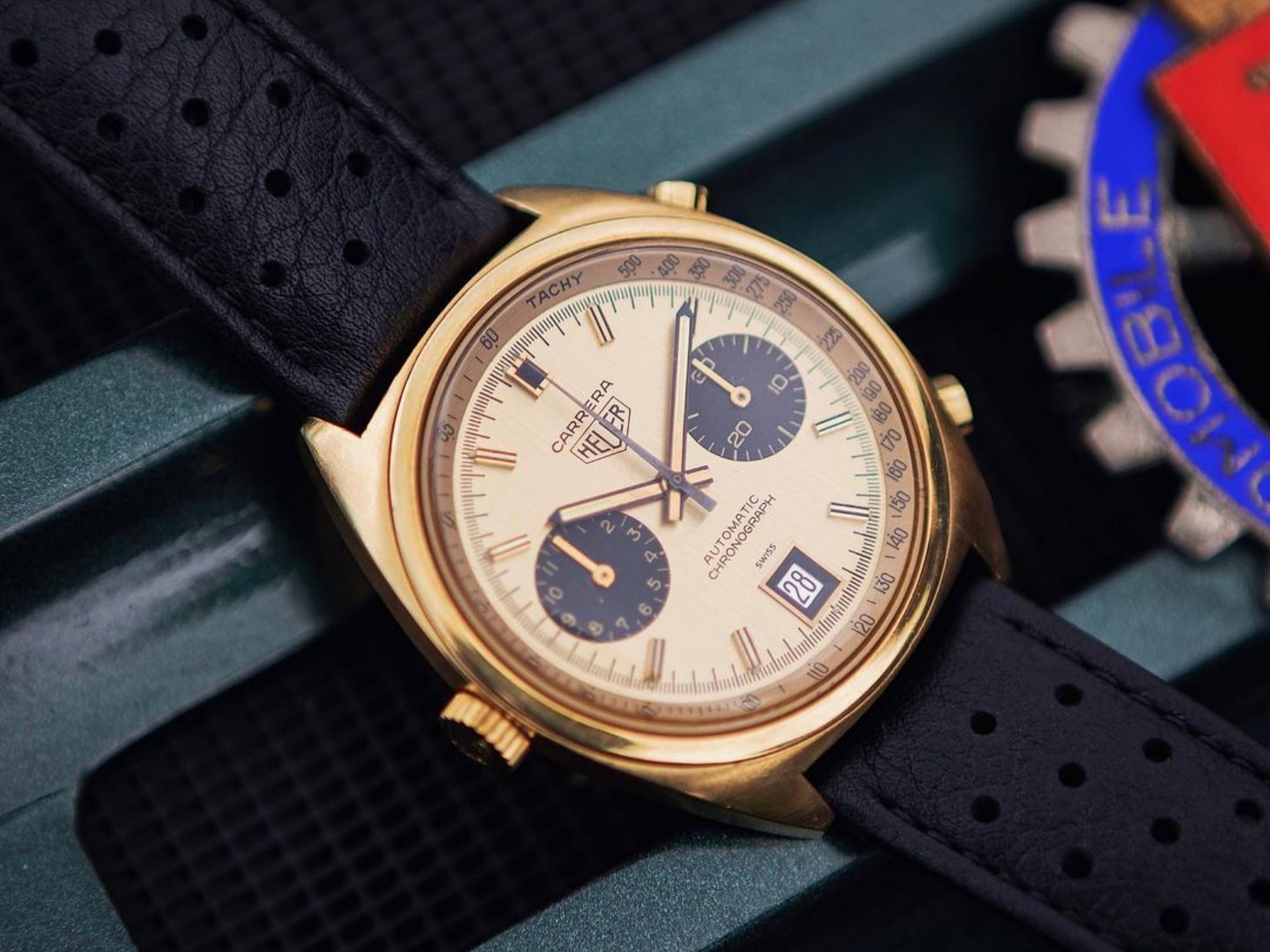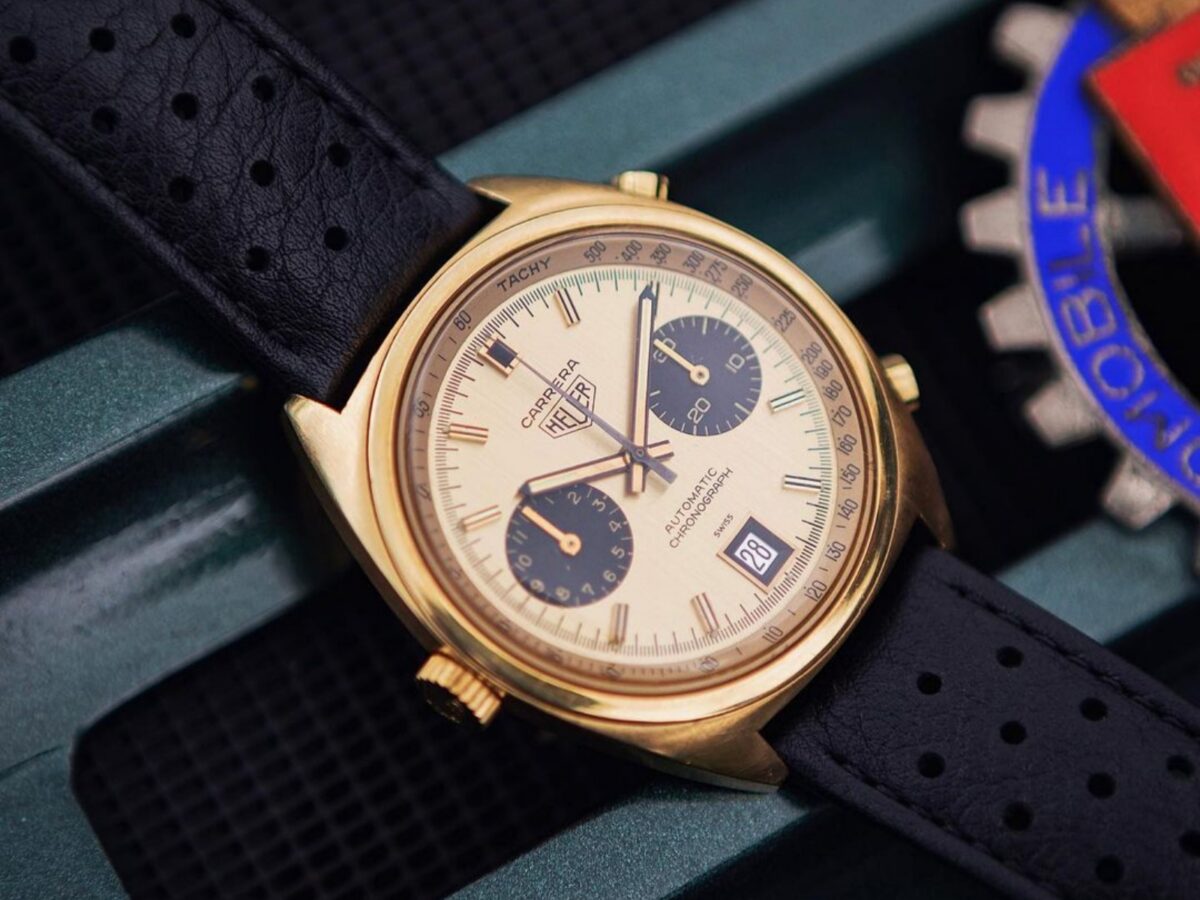 Don't get me wrong: if we have a watch in 'new old stock' condition, I'm very much about keeping it at HQ to be used as a benchmarking example. But, 99% of the time the watches we're handling for bigger activations have already lived a life.
For me, it's important that we continue to use these mechanical objects as their makers intended. So, in that spirit, we service them and then try to either wear them ourselves or put them in the public conversation.
For example: we've currently got watches on loan with the production teams for Barbie and Ferrari. I'm always also on the lookout for pieces that would suit our ambassadors like Patrick Dempsey or Jacob [Elordi].
But to answer your question…
RL: Yes, thank you [laughs].
NB: The Heritage Department has a peripheral involvement in the design and creation of new TAG Heuer products.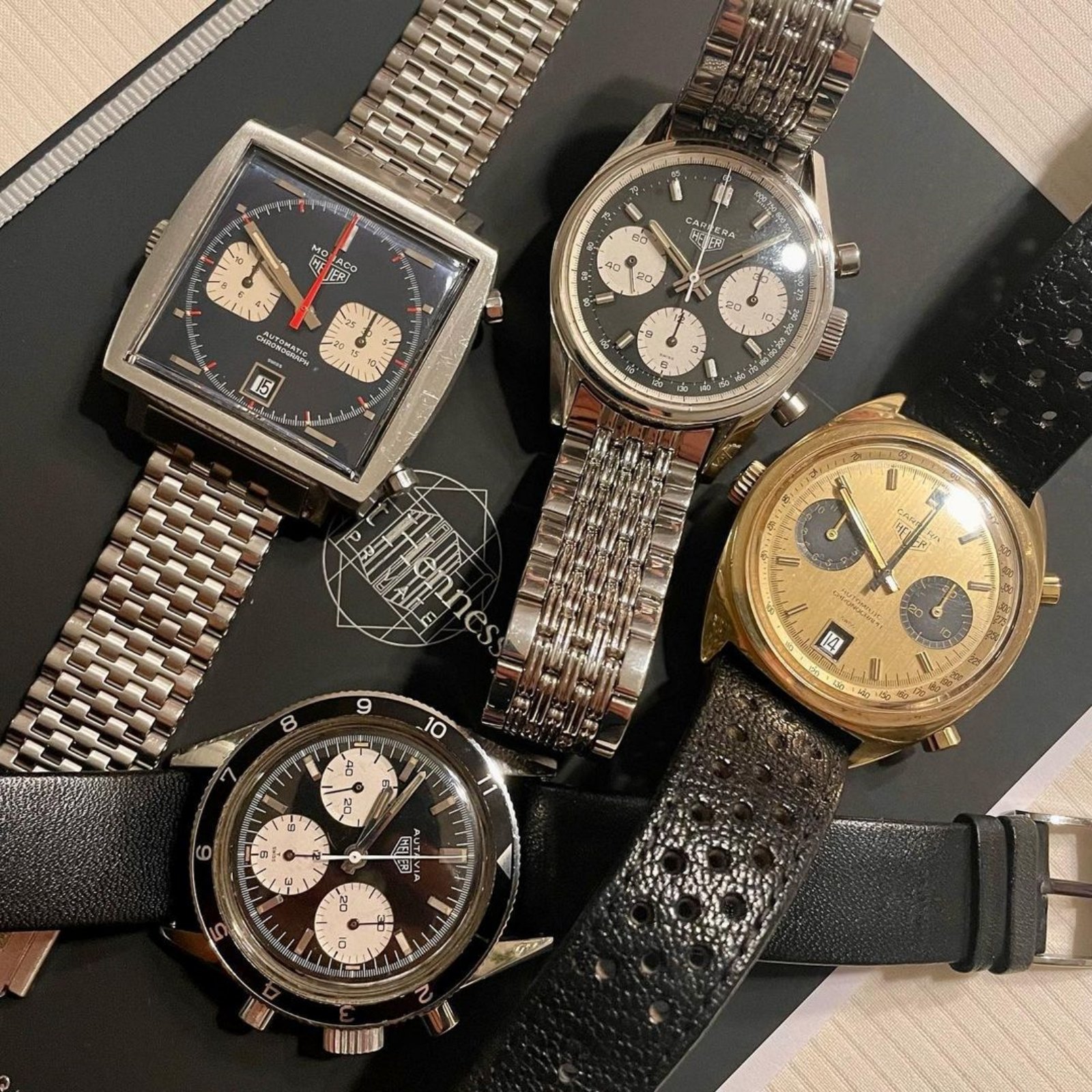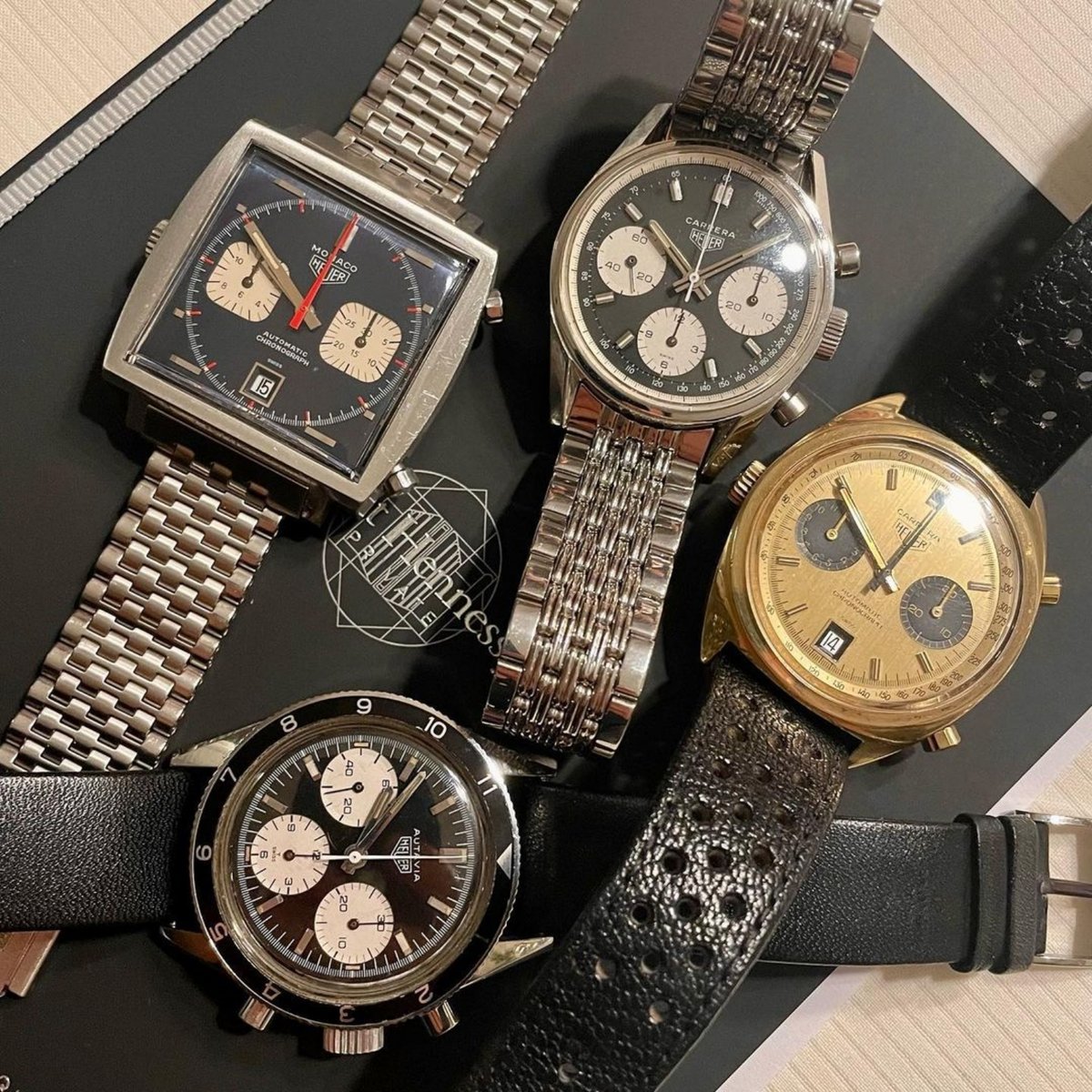 Basically, what that means is, at the beginning of a new project, I'll give the product department a briefing (informed by our archival research) and share information our team deems to be relevant. Having said that, most of our watchmakers know I have a passion for the technical stuff: so they'll show me prototypes over which we always have lively discussions.
RL: Great stuff. Would you mind telling us a little bit about the watch you're wearing today?
NB: I'm actually [gestures] double-wristing. On one hand, I've got an original Ref. 2447NST from around 1968. This is in the 'reverse panda' configuration with the tachymeter scale around the edge; fitted with an original Gay Frères beads-of-rice bracelet. Pretty solid condition.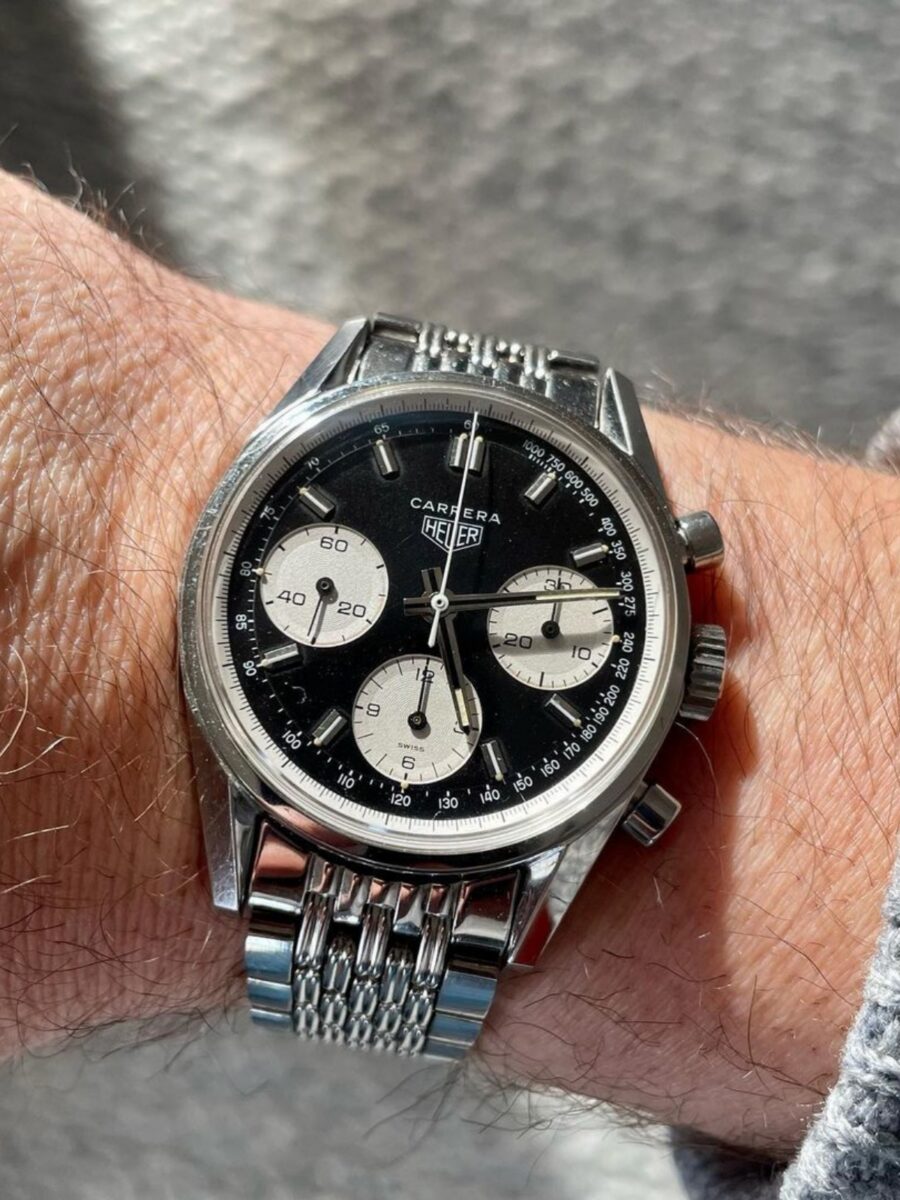 On the other, I've got the new 39mm 'Glassbox', also in the reverse panda configuration, in order to show the side-by-side nuances between vintage Carreras and what we've created for the watch's 60th anniversary.
RELATED: Review – A Week With The TAG Heuer Carrera 'Glassbox'
RL: Lovely. The 2447 you're wearing actually got me thinking: given your experience as Heritage Director, what is the rarest and, conversely, most overlooked vintage Heuer reference out there?
I think this is the sort of intel that works well for enthusiasts who want to get into collecting the brand…
NB: I mean, from a 'production numbers' perspective, we've got obviously got stuff like the original black Monaco (Ref. 74033N) introduced in around 1978. It never made the official catalogue: in part because the Monaco was technically discontinued in 1974.
So, given the very short lifespan and the fact that the black-coated Monaco was never intended to be a true commercial launch, it's obviously a seriously rare quantity.
RL: Personally, I've only seen them come up for public sale once or twice in the past 8 years. There just aren't that many in circulation…
NB: Absolutely. At the end of the day, we're talking about no more than several hundred watches. To be fully transparent: I've bought a few extra pieces for the museum because — as you can clearly see — we're using them as inspiration for future products.
Beyond that, we're fortunate to have a number of references that are highly collectible based on the strength of their historical provenance. For instance: any of the driver-owned 1158CHNs (those solid gold automatic Carreras) or any of the 6 'Steve McQueen' Monacos worn on-set for the filming of Le Mans (1971).
These kinds of pieces are the real rarities.
RELATED: The 11 Best TAG Heuer Watches To Buy In 2023
RL: Right. But then, conversely, Heuer also has a fantastic reputation among budding enthusiasts too, no? With a number of exciting vintage references that won't necessarily break the bank…
NB: Absolutely. The good news is that, we're kind of spoiled for choice when it comes to value-driven vintage. The Ref. 1163 Autavia is a good place to start: particularly the black-dialled versions like the 'Viceroy' or 'Derek Bell'. These are part of the early lineage of automatic chronograph watches at Heuer; and you can buy them for about US$4,000-$5,000.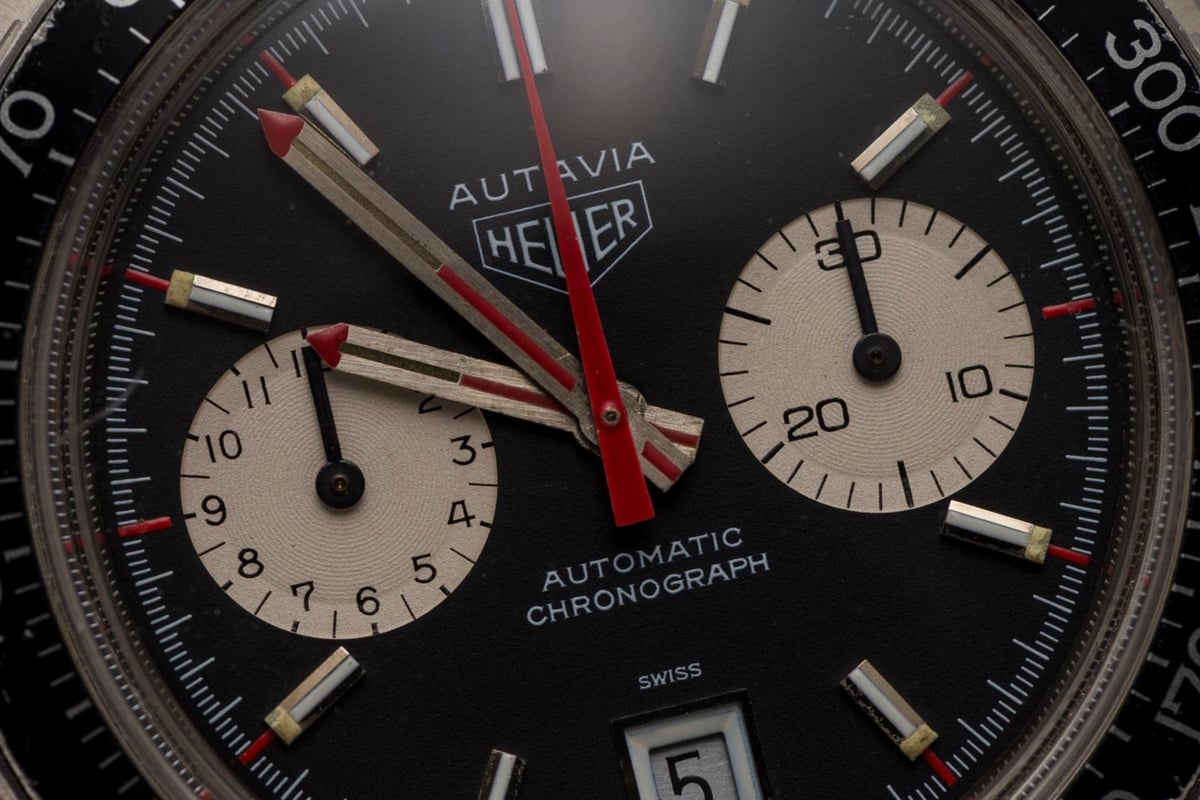 Beyond that, if you want something a bit more classical, you've got the early Ref. 2447 and 3647 Carreras. Good ones range anywhere between US$5,000-US$10,000. The reverse panda variation I'm wearing goes for significantly more than that; but the single-colour dials remain highly accessible.
And the thing is, for me: the Carrera is just a really really fabulous watch to own. In terms of legibility, balance in the design language, construction — nothing comes close.
RL: Agreed. Changing gears again, I'd like to hear a bit more about your personal connection with TAG. As somebody who knows the product and the strategy of watch brands extremely well, what unique 'X factor' do you think TAG Heuer brings to the table?
NB: I mean, if you recall, in my previous life as a journalist I swore I'd "never join a brand" because I didn't really see any reason why I'd want to tie myself to wearing a fixed set of watches for the rest of my life.
But, in truth, when I saw a company like TAG Heuer which is down here [gestures] and it should be up there; I felt compelled to do anything I could to support the [pauses] return to a key position within the market. The fact is: historically, our stiffest competition came from Rolex and Omega — that association is not insignificant.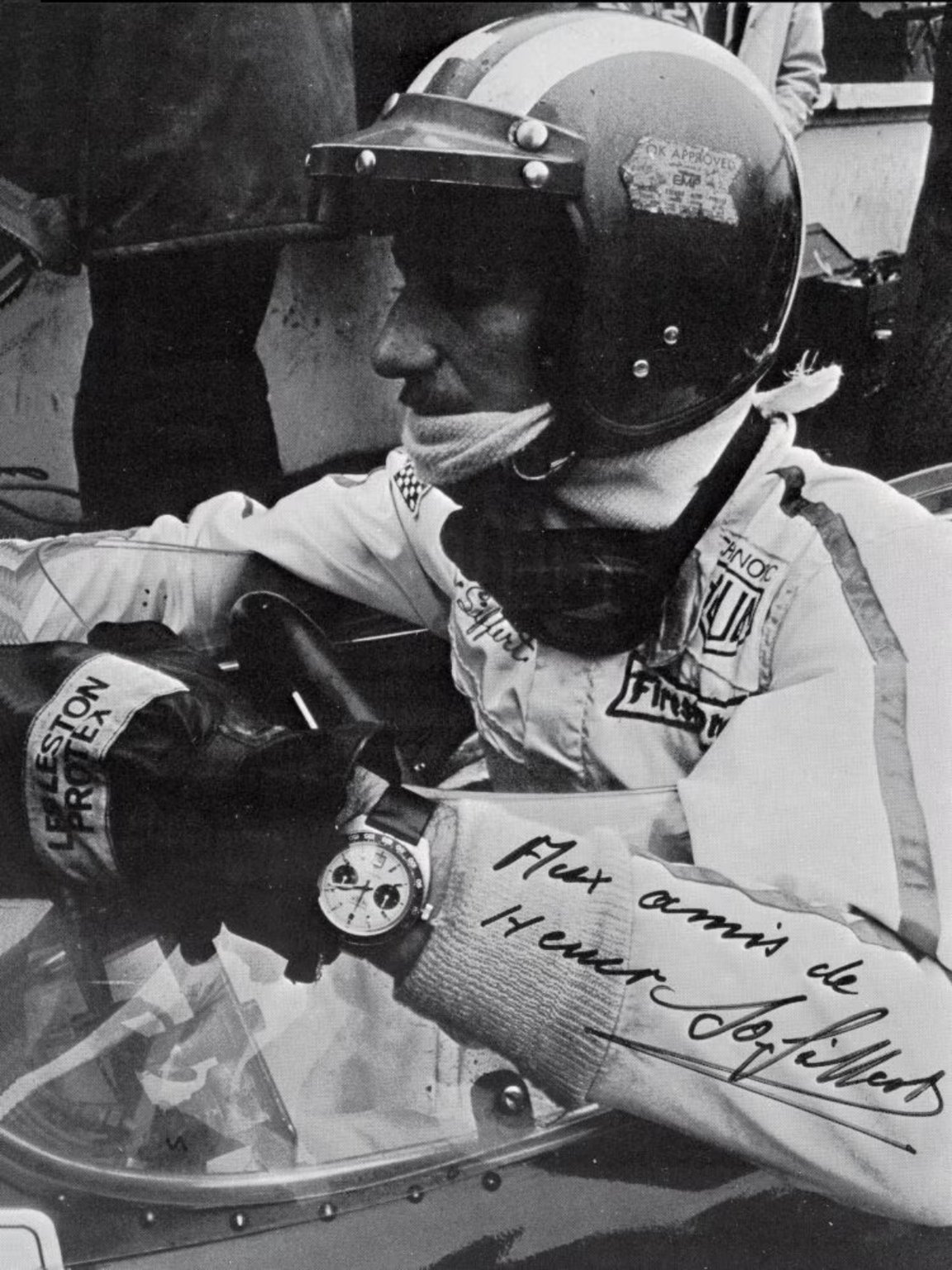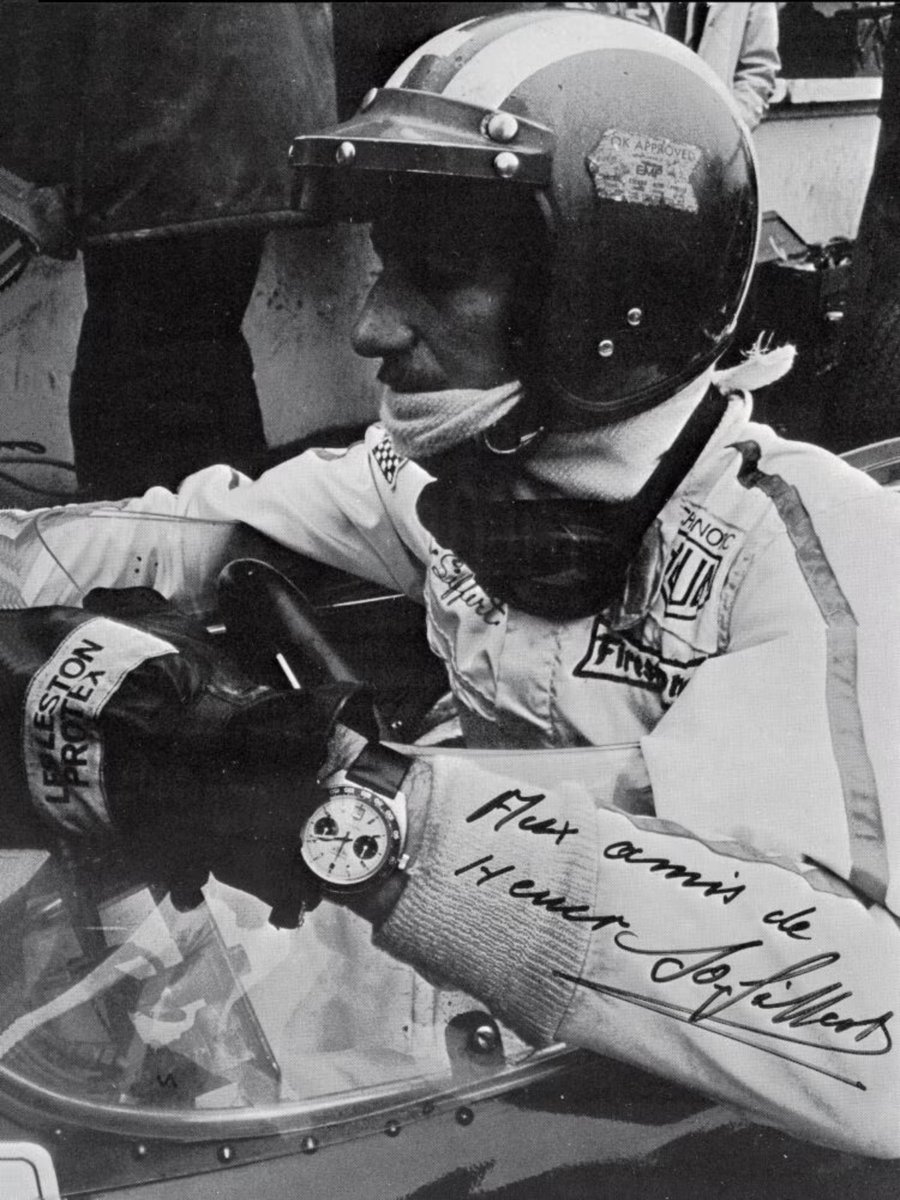 Then, of course, there's the storytelling and our rich connection to motorsport. Today, every watch executive and their dog wants to talk about sponsorship and ambassadors, but it was Jack Heuer who laid down the code for this. And I think that's very much underappreciated.
RL: I think in the context of TAG Heuer's relationship to racing, the word "genuine" often comes to mind.
NB: Absolutely. Nobody else comes even remotely close.
I mean, alright: Rolex might be able to talk up the Daytona, but when they launched the watch in '62 it was originally called the Le Mans. They had no prior associations with that race. Whereas (as you know) we'd been active in F1 and endurance for years beforehand.
RL: You mentioned earlier that the Heritage Department generally doesn't involve itself at an active level in the development of new product; but I know for a fact that you've deviated from that standard practice for this year's Only Watch entry — TAG Heuer's first ever split-seconds Monaco.
What can you tell us about your involvement in that, in conjunction with Carole Forestier-Kasapi, Movements Director at TAG Heuer?
NB: I know she hates me talking about her like this [laughs] but Carole is truly one of the greatest people I've ever worked with.
The old proverb "walk softly and carry a big stick" is what best describes her, and early into my tenure at TAG Heuer, I was extremely keen to meet with her because she just has such a monumental reputation within our industry.
We started hanging out and having these sorts of weekly reflections about what the future of 'fine watchmaking' looks like at TAG Heuer. So those conversations built and built, until we were able to distil that idea down to a few key points: like how we blend compelling storytelling with an avant-garde attitude towards innovation.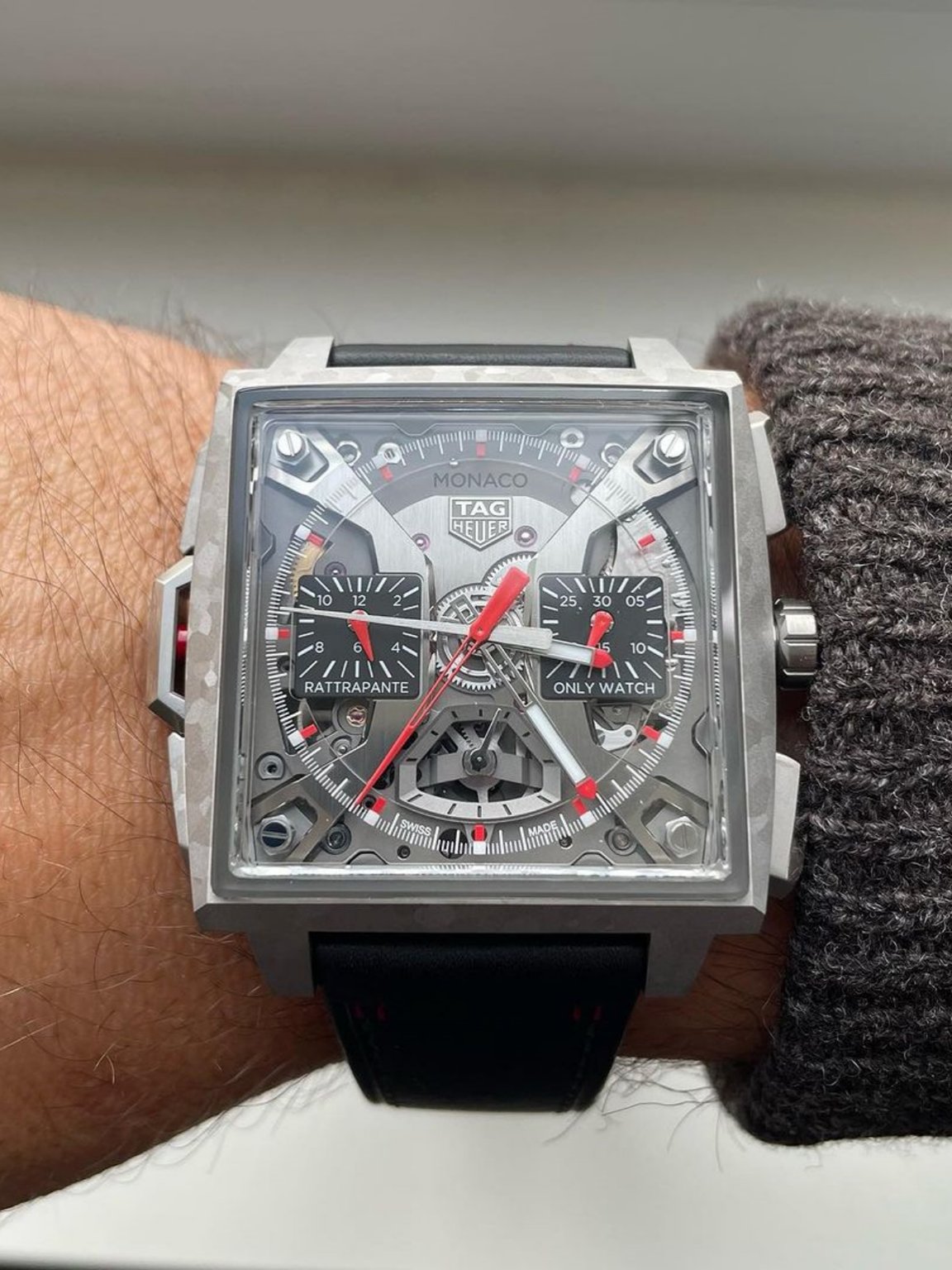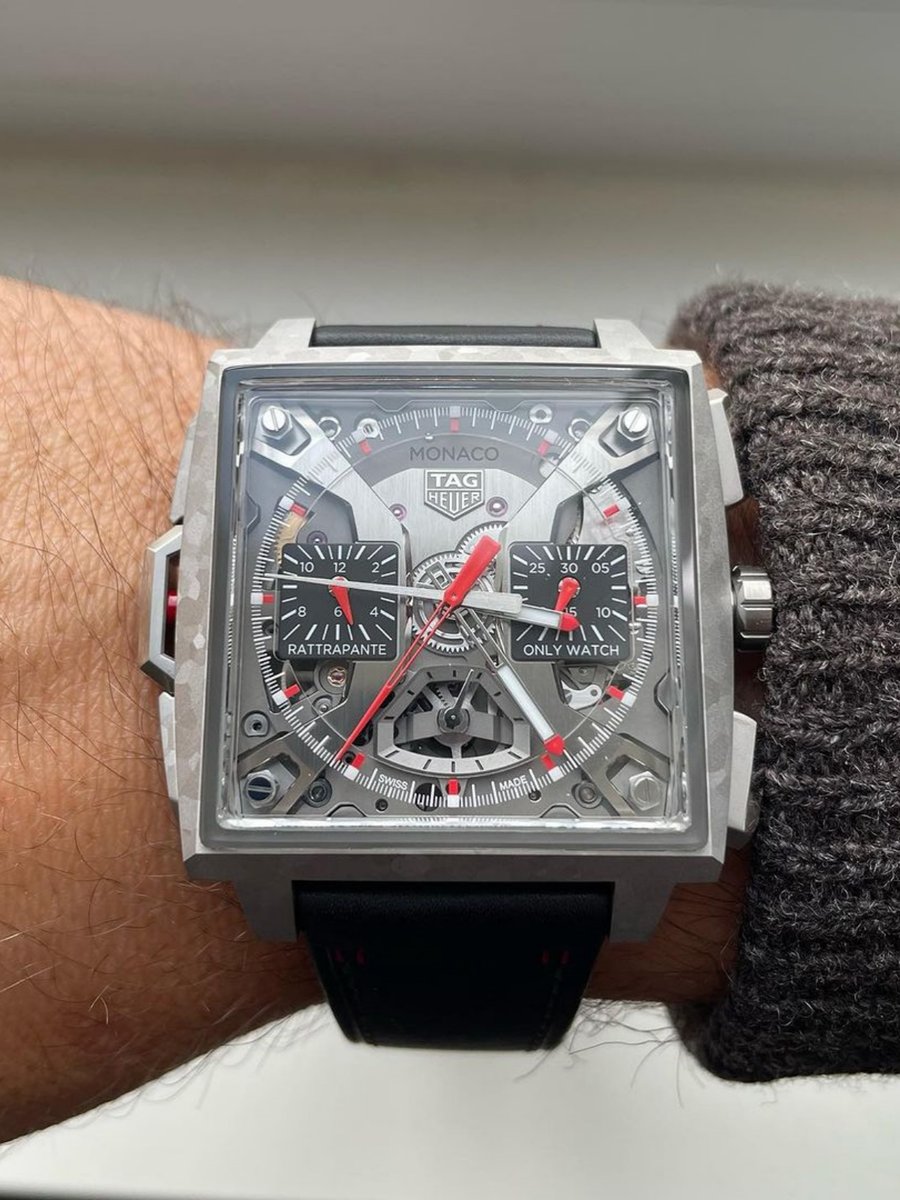 RL: And was Heuer's heritage in the development of split-seconds stopwatches something that factored into the decision to create make it the 'hero' of this year's Only Watch piece?
NB: I mean, when you drill down, the fact is that the chronograph is an extremely key part of our company's history in so many ways; and the rattrapante is the 'king' of chronographs. So, bearing that in mind, it was sort of inevitable that we'd settle on a complication inside that sphere.
But after that, it was a case of identifying a movement we could work with; and a partner who could give it real-world application.
Obviously, it's a big investment (in terms of time and capital from our side) so we were very upfront with the Only Watch team about our intention to make this technology the foundation for commercial releases in future.