Like sands through the hourglass, so too did 2022 begin with the release of a new Speedy. However unlike previous years, for 2022, Omega didn't hold back, announcing the Speedmaster 321 Canopus Gold, a watch that is inspired by history in all but its price.
Yes, it's a very expensive Speedmaster. In fact, by my reckoning, it's the highest RRP that a Speedmaster has ever commanded, asking an additional CHF43,000 (AU$65,113) than the last solid gold Speedy was released in 2019. Before we make too many other price comparisons, let's take a look at exactly what we're getting in this newest chronograph and why it might require you to open your wallet quite so wide.
Inspired by the vintage Omega Speedmaster CK2915-1 from 1957, this new Speedy won't be a limited edition, however, it will only be available in Omega boutiques. It features the same bracelet and 38.5mm case as its historical brethren, but rather than the utilitarian steel used in the original, Omega has used its very own Canopus Gold alloy.
---
---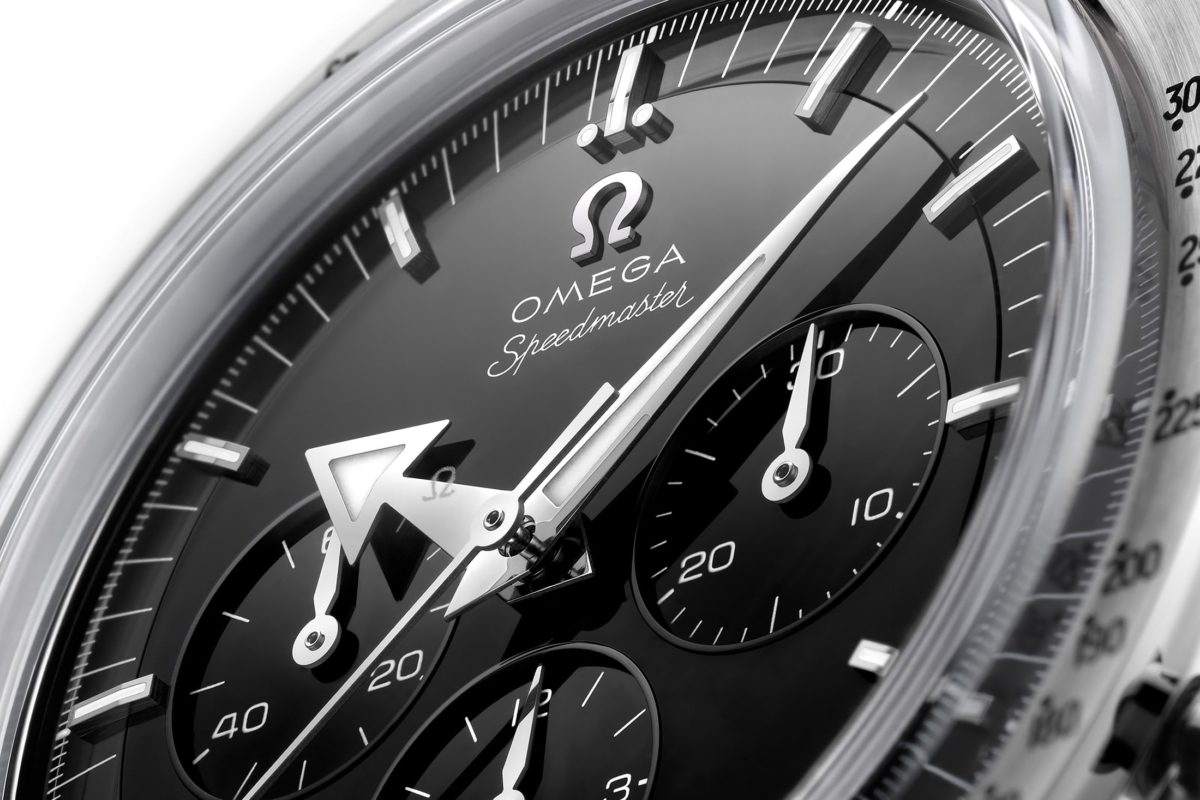 RELATED: 5 Things We Love About OMEGA's 'No Time To Die' Seamaster 300M Diver
Canopus isn't just a straight-faced reference to the fall of Troy, but also the name Omega gave to its own blend of 18k white gold, platinum, rhodium, and palladium, aimed to offer the best impression on the wrist. This alone makes this new Speedmaster a special one, and we haven't even looked at the rest of the watch yet.
The watch also features a number of horological easter eggs, including a black Grand Feu enamel treatment to the tachymeter bezel, as well as the dot-over-ninety layout that Speedmaster collectors adore. The dial is made from onyx, cut with an ultrasonic CNC machine which is required to carve out the level of detail that was needed.
In addition to these precious materials used in the construction of this watch, Omega has also fitted it out with a movement that is enough to get any Speedy fan's heart racing – the calibre 321. The 321 is a modern recreation of the movement used in the very first Speedmaster's, which sees them highly sought after by collectors despite being designed in the middle of the last century. This manually wound chronograph movement offers 55 hours of power reserve and is visible uninterrupted through the sapphire crystal caseback.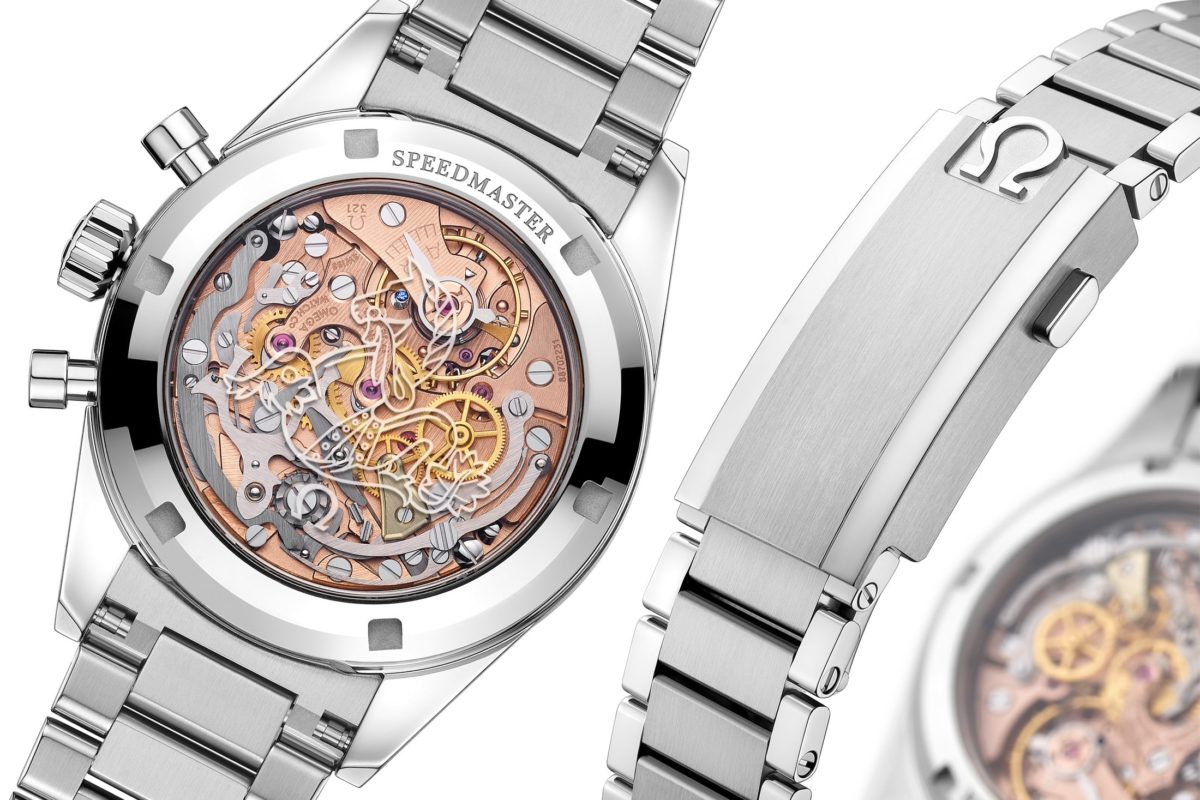 As you can see, this isn't your average Speedmaster. In fact, the Omega Speedmaster 321 Canopus Gold might be one of the most rarified chronographs the brand has ever produced. However, that doesn't mean it doesn't cost a lot, even in comparison to the rest of Omega's current catalogue.
The limited-edition 60th Anniversary tribute Speedmaster is aesthetically very similar, with an RRP of $11,075 in steel. Admittedly, however, it doesn't have the coveted 321 movement, which begins with an RRP of $21,450 in steel.
For a 321 movement in a precious metal case, Omega offers a platinum Speedmaster with lunar meteorite subdials, still more affordable at an RRP of $90,750. To add the Omega Speedmaster 321 Canopus Gold to your collection, you'll have to part with $123,750, which means this isn't likely to be the first Speedmaster you ever buy.
---
---
All considered, it's a balanced, attractive timepiece that represents some of the best of Omega's archives, both in form and function. Not only that, but for the real Speedmaster collectors of the world (of which there are more than you might expect), the 321 Canopus Gold offers itself up as a capstone for any collection worth celebrating.