UPDATE [11/05/21]: The cloisonné enamel dial Patek Philippe Ref. 2523 has shattered two world records and expectations over the weekend by auctioning for US$7.8 million (AU$9.9 Million)… that's almost twice what it was expected to fetch.
Phillips has managed to get their hands on a cloisonné enamel dial Patek Philippe Ref. 2523 previously through to be lost – and after two decades since the last iteration of its kind hit the market. Discovered collecting dust in an undisclosed collection somewhere in Europe, this incredibly rare timepiece has naturally resurfaced to fervent demand, with current estimates placing its auction price around 3.5 million Swiss francs ($4.88 million).
Only eleven Patek Philippe Ref. 2523 sporting the unique map dial were ever produced: five depicting North America, three depicting South America, and three depicting Eurasia – the latter category being where the Ref. 2523 in question falls under. Of the three Eurasian dials, one has a home in Patek Philippe's own collection housed in the Genevan museum, another can be found in a "prominent private collection", leaving this pricey free agent up for grabs.
---
---
RELATED: $72 Million Patek Philippe Grandmaster Chime For Sale On Chrono24
The Patek Philippe Ref. 2523 was initially launched in 1953, featuring a 36 mm yellow gold case; as Robb Report notes, was 36 mm was actually considered oversized at the time. With a crown for winding and a crown to control the city ring, the complication allows you to read the time in the 40 cities inscribed upon the watch circumference, not to mention flex on the most dedicated of collectors.
"The present reference 2523 with cloisonné enamel dial is truly the end game for many collectors," says Aurel Bacs, Senior Consultant at Bacs & Russo.
"Arguably, it is difficult to find a more abused term in the world of watch collecting, but this is the one instance where the word can be used with its original undiluted meaning: the present watch is – simply put – one of the most sought-after, unobtainable, attractive, and fabled timepieces in the world."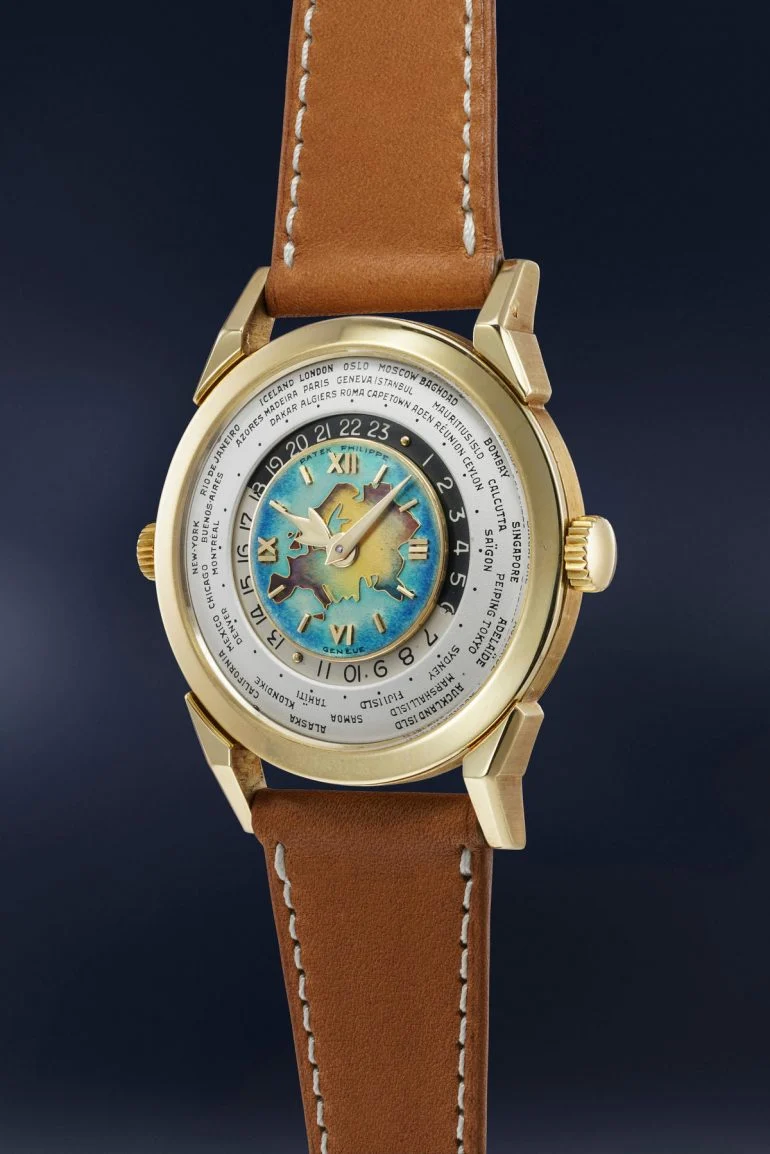 This Patek Philippe Ref. 2523 will be part of the Phillips Geneva Watch Auction: XIII taking place on May 8th & May 9th.