The pocket watch was once reserved for those who possessed both the means and time for such novelties. Jump forward a few centuries and it was quickly reduced to a slightly odd affectation that weird kid from high school used to carry as a conversation starter – though you never called him out on it in case he ever lost the plot.
Now, in the year 2020, ultra-premium timekeepers Richard Mille have decided to reinstate the exclusivity of the pocket watch with the RM 020 Tourbillon Richard Mille Pocket Watch.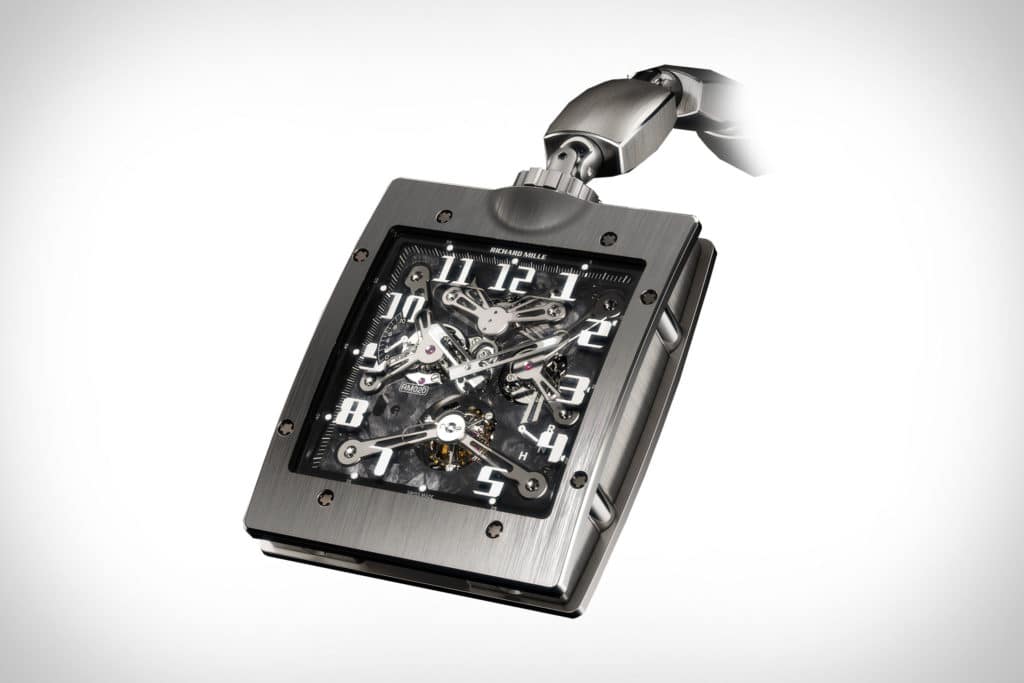 The RM 020 is built around a base plate made from what they've dubbed a carbon nanofiber composite, forged under intense pressures at a temperature of 2,000˚C.
---
---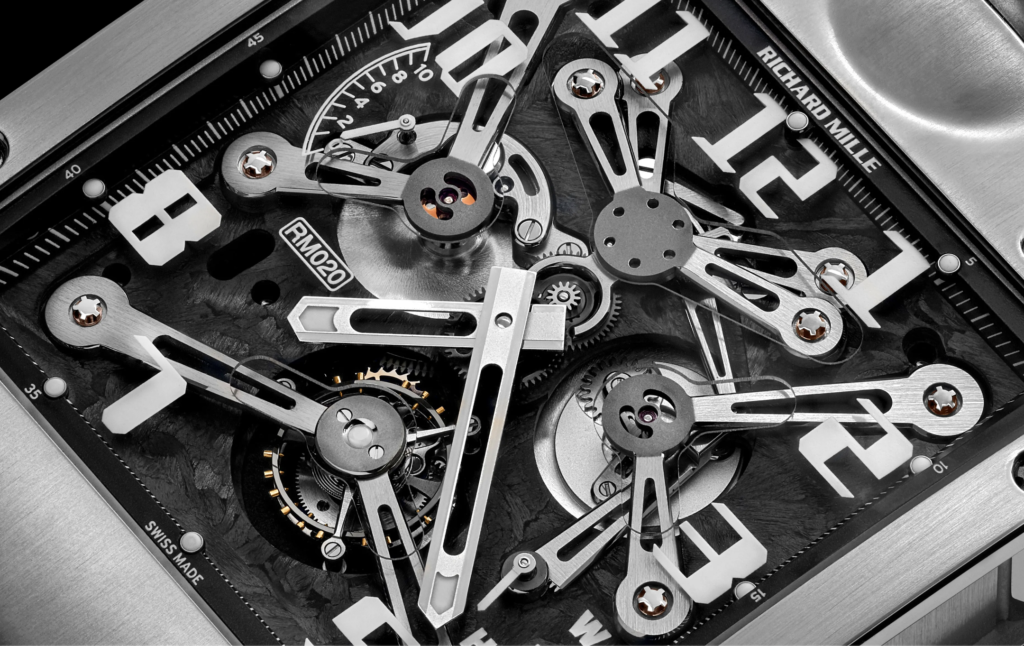 For a yet-to-be-specified price tag, you'll be copping a rectangular case clocking in at 62mm by 52mm in width, with a manually-wound tourbillon movement running hours, minutes, power reserve, and function indicators.
The timepiece is finished with a complex titanium chain and a Cheval Frères crown to prevent overwinding. For the privilege, buyers will also receive a matching desk stand.
See more at richardmille.com